Huawei set to launch an updated MateBook X Pro on 19 August 2020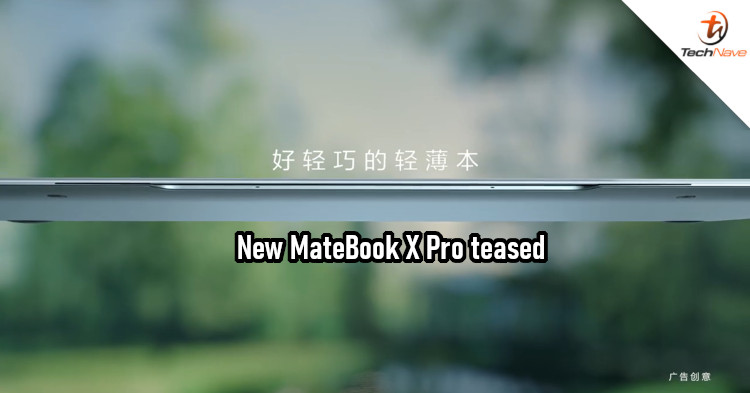 Huawei launched this year's MateBook X Pro in Malaysia back in May, but an updated model is already on the way. The company released a new teaser of the laptop in question, revealing that the official launch will be tomorrow (19 August 2020). Like the current model, it's expected to be very light and portable.
According to Gizchina, the new MateBook X Pro will deliver some notable upgrades. Allegedly, the highlight of the laptop will be a new 3K bezel-less display. This lines up with the news about an upcoming MateBook laptop we wrote about last week. At the time, it was said that Huawei would have a laptop with a 'floating' display, which probably means it's bezel-less.
The current MateBook X Pro already sports a screen-to-body ratio of around 91%, so going full bezel-less would be quite the accomplishment for Huawei. It's unknown whether Huawei wants to go for an Intel or AMD CPU this time, but we can expect them to stick to a flagship CPU. Also, it should have at least 16GB of RAM, an Nvidia GeForce MX250 GPU, and 1TB of SSD storage.
Regardless, the launch is tomorrow so we'll find out more then. But what do you think of the supposed bezel-less display? Is it truly bezel-less or just frameless? Share your thoughts with us on our Facebook page and stay tuned to TechNave.com for updates on this.