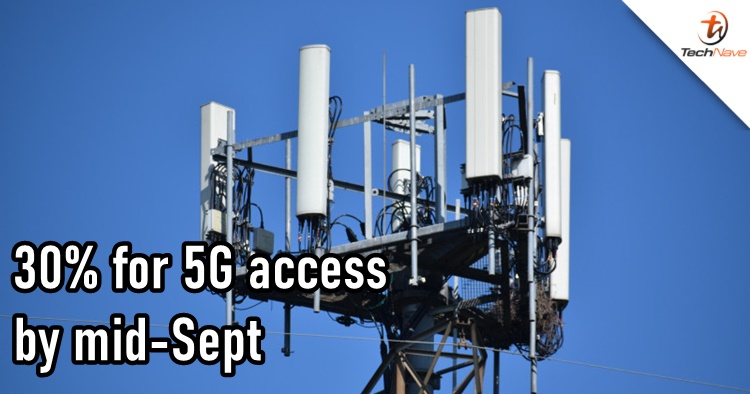 It wasn't that long ago that our Finance Minster Tengku Datuk Seri Zafrul Tengku Abdul Aziz said that all six major telcos will have to finalise their agreements by the end of 31 August 2022. But how would our 5G coverage be like once that's over? According to industry insiders, about 30% of populated areas may experience it.
30% may not sound a lot but this should reach out to millions across the nation by mid-September. In fact, sources said some telcos have been conducting 5G speed tests in major cities for some time. At the same time, this is just a possible scenario for the benefit of Malaysians as things could change before the end of August.
Besides Kuala Lumpur, Putrajaya and Cyberjaya, DNB's 5G single wholesale network has also reached out to Penang and Johor Bahru. We expect the government to continuously work to plant more 5G networks in populated areas, at least 20 people per square KM according to the Malaysian Communications and Multimedia Commission (MCMC)'s standard. The government aims to reach 80% coverage of 5G by 2024.
At the moment, only YES has been giving out 5G SIM pack plans. It was also mentioned that Maxis and U Mobile are the only ones left that haven't signed on to DNB's 5G single wholesale network. Currently, only YES has begun offering the 5G speeds to its customer base, primarily in the Klang Valley, while the five other telcos were conducting tests on the connectivity in covered areas.
We won't have to wait that long until 31 August 2022. So until then, let's just wait and see how the 5G deal unfolds. Stay tuned for more trending tech news at TechNave.com.