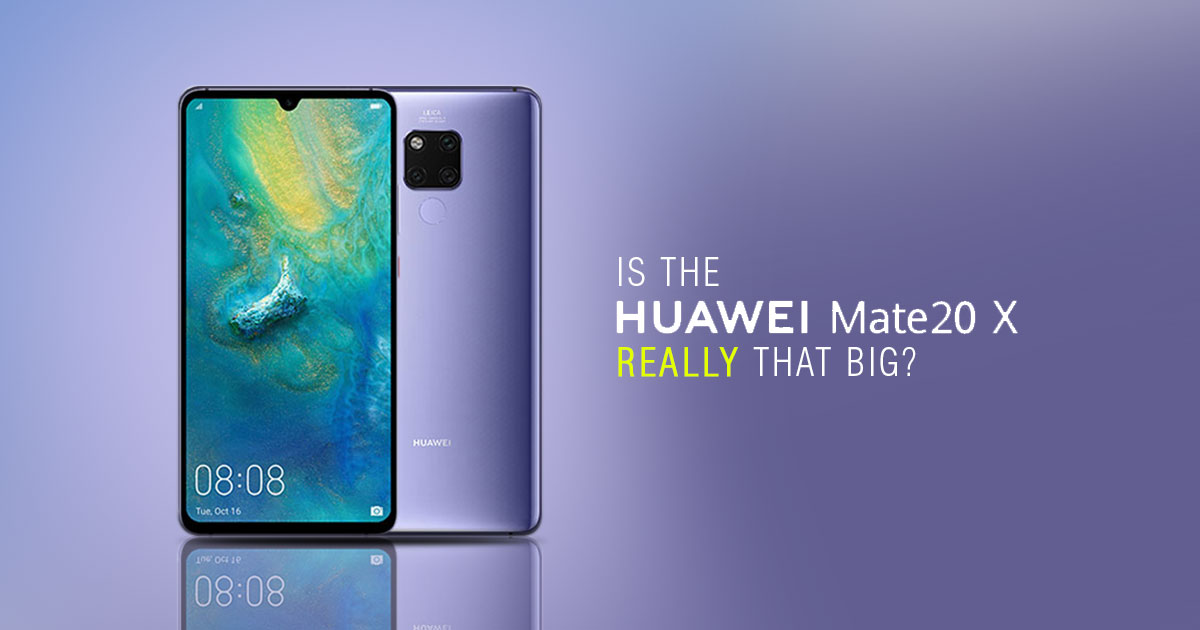 So 11.11 has long passed, there were a lot of great sales and it probably overshadowed the fact that the Huawei Mate 20X was released on the same day. Designed for gaming purposes and currently available in Malaysia for RM3199, this phablet has an incredible display measurement of 7.21-inches and to say it's massive would be an understatement... or is it?
Before we get to that, just so you know, there were actually a couple of very big phones over the years. Since new smartphone displays nowadays can easily go over 6-inches thanks to the notch trend, we are going to take a look back at some of the phones that are considered a giant in no particular order. So here-we-go.
Remembering the giants
So going to 2014, there was a phablet that measured 6.44-inches and this was a big boy. The Sony Xperia Z4 Ultra was powered by a quad-core Qualcomm Snapdragon 810 processor and the memory capacity was just 3GB of RAM and up to 32GB ROM (ah, those were the days). The battery wasn't bad too packing a 4000mAh battery and during that time, the phone really stayed true to its name (Ultra) and people quite liked it as there weren't many big devices around.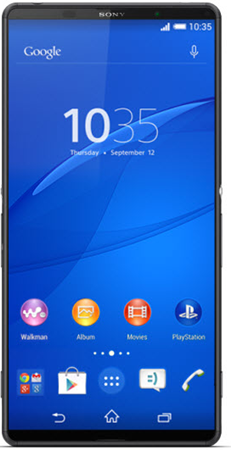 Sony Xperia Z4 Ultra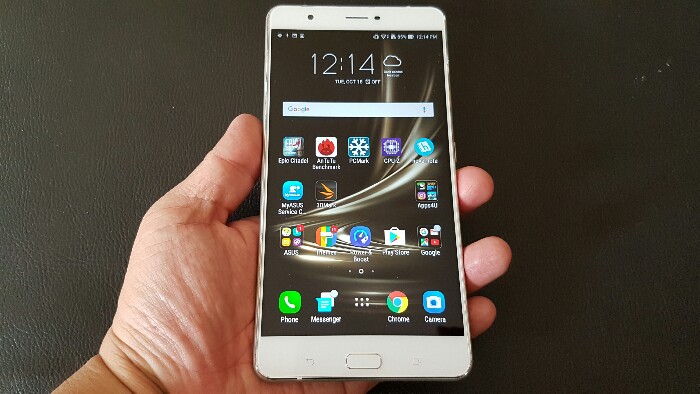 ASUS ZenFone 3 Ultra
Fast forward to 2016, ASUS also released its own ultra phablet called the ZenFone 3 Ultra and surpassed the former with a 6.8-inch display in Full HD resolution. The processor was just a mid-range Snapdragon 652, though, but at that time it was good enough for entertainment purposes with 4GB of RAM and 64GB internal storage. It's worth mentioning that the primary camera and battery pack were ultra-size, featuring a 23MP sensor and a 4600mAh. As you can imagine, the phablet is really thick and from our old review, it was one of the best all-in-one devices you could find around.
If you thought 6.8-inches was impressive, Xiaomi did it better with the Mi Max 3 which has a 6.9-inches screen panel (things just keep getting bigger, don't they?). Similarly to the ZenFone 3 Ultra, the Snapdragon 636 processor was also in the mid-range category which was respectable enough for gaming, backed up by 6GB of RAM and up to 128GB storage, not to forget the battery is a freaking 5500mAh which is crazy. Also like most new devices nowadays, it packs a dual 12MP + 5MP camera setup.
Xiaomi Mi Max 3
Enter the Mate 20X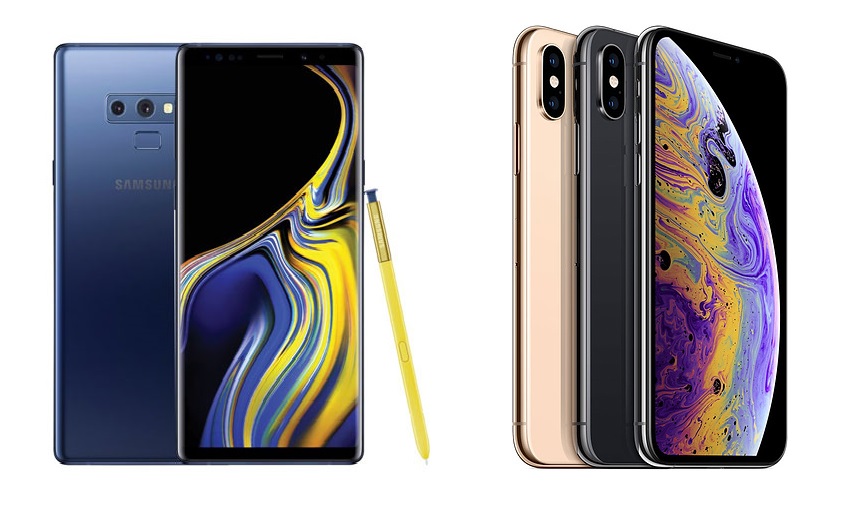 Samsung Galaxy Note 9 (left) and the Apple iPhone XS Max (right)
So the first three phablets that we mentioned are really huge. But even though that's the case, Samsung was the first phablet pioneers thanks to its Note series and it just keeps getting bigger and bigger every year. During the era of the early 2010, the first Note went over 5-inches. Seven years later, the latest and current Galaxy Note 9 has grown to just 6.4-inches which seems to be getting normal since newer smartphone models can easily reach that size now. On the other hand, Apple has always been conservative about its size but has finally went big this year with the iPhone XS Max measuring at 6.5-inches only. Make no mistake, the Galaxy Note 9 and iPhone XS Max are quite big, but the Mate 20X really came and blew everything out of the water.
As we have mentioned, this phablet has a 7.21-inches display with Full HD+ resolution but it also carries high-end tech specs such as the latest HiSilicon Kirin 980 chipset, 5000mAh battery, a triple 40MP + 20MP + 8MP camera setup, 6GB + 128GB memory capacity and more. Moreover, it also has a unique cooling system that combines graphene film and a vapour chamber for cooling down while gaming.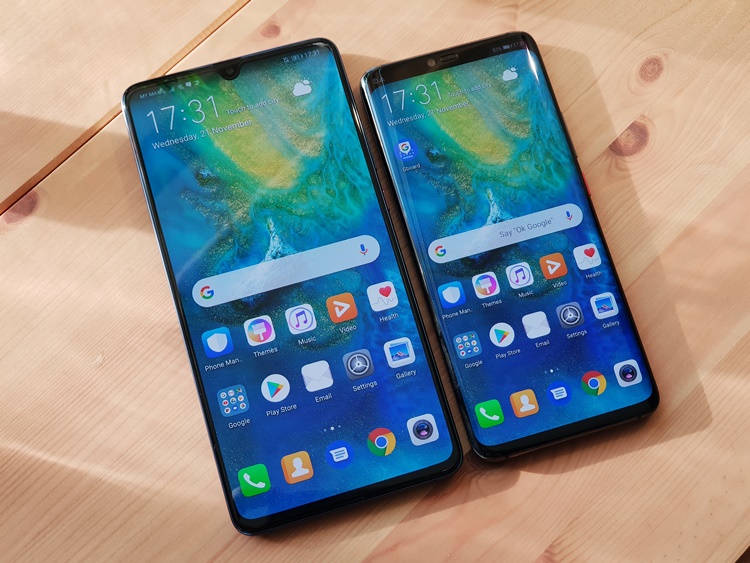 The Huawei Mate 20X (left) and Mate 20 Pro (right)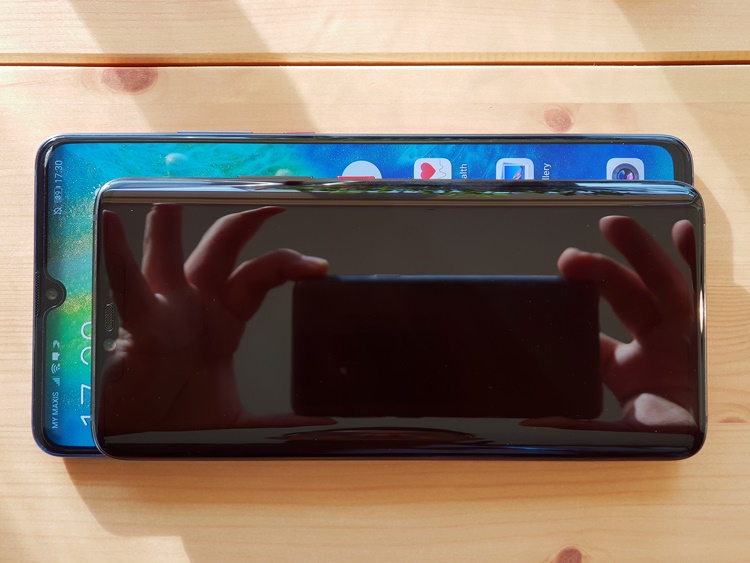 Look at that screen difference!
While it may have the largest sized display of the bunch, its measurements of 85.4mm x 174.6mm x 8.15mm thin are actually smaller than some of the big display smartphones mentioned above for a more comfortable grip. This is mostly thanks to the smaller teardrop notch design on top of the display, so you can get the most out of your gaming. Oh, and it also packs a fast Super Charge technology and you'd be surprised to know how fast it charges. Also, dual-speakers! A nice add-on feature that should go a long way towards your gaming marathons.
So what do you think about the Mate 20 X? Is it too big? Are you interested in checking it out at your nearby Huawei Experience Store? And will we be seeing bigger devices in the next few years? Let us know what your favourite phablets are in the comments below and stay tuned for more tech articles at TechNave.com.