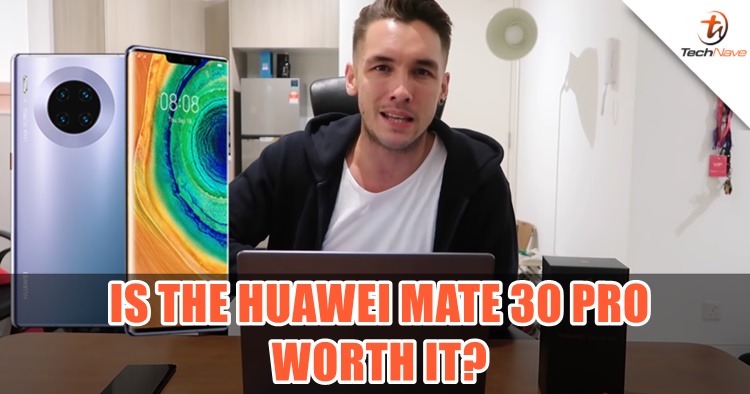 Since early October, Malaysia was the first country to get the Huawei Mate 30 Pro at the price of RM3899 but up until now, there aren't many full-fledged reviews going around due to the ongoing trade war which restricts Google Mobile Services (GMS) on the flagship. But that didn't stop some people trying it out, and Mark O'Dea happened to be one of them.
In case you have no idea who he is, he was originally from the UK and is now living in Malaysia as a YouTuber and Presenter. In his first-ever tech review video, Mark shared about what he liked and didn't like about the Mate 30 Pro from a content creator point of view. So without further ado, here's what he said.
The Likes - Design, Super Slow-Mo, Ultra Night Mode and battery
As most how first impression videos start, it goes without saying that Mark really likes how the design looks (which I think most can agree). Granted, the quad rear camera design has already made it as an Internet meme online but it still looks unique and very distinctive. It will certainly get the attention and double glances when you're on a call.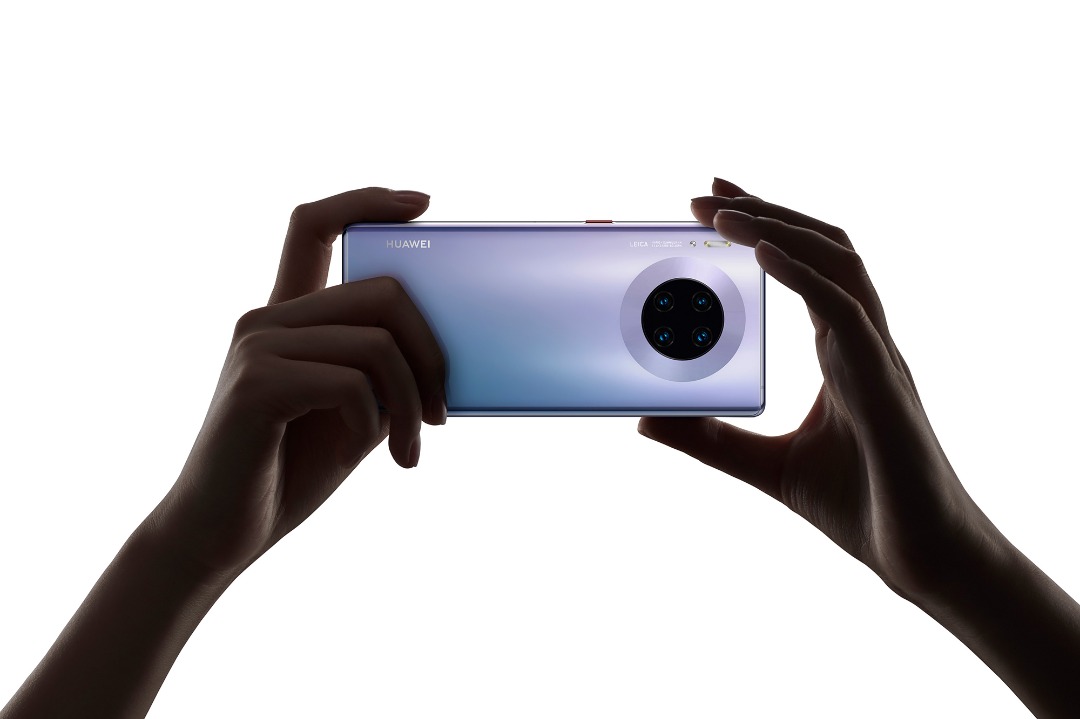 The Space Silver in the flesh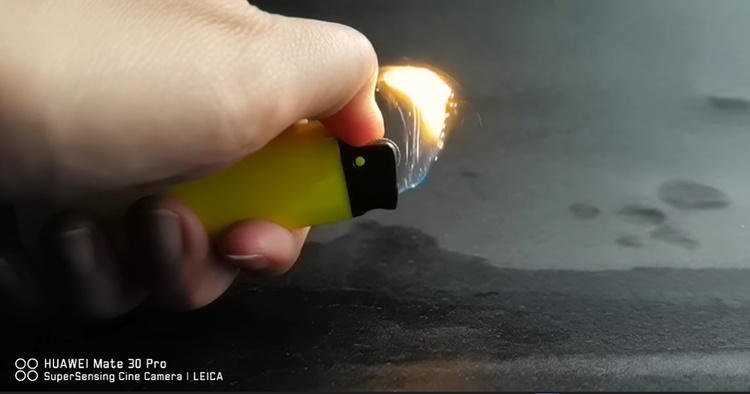 Super Slow-Mo in 7680FPS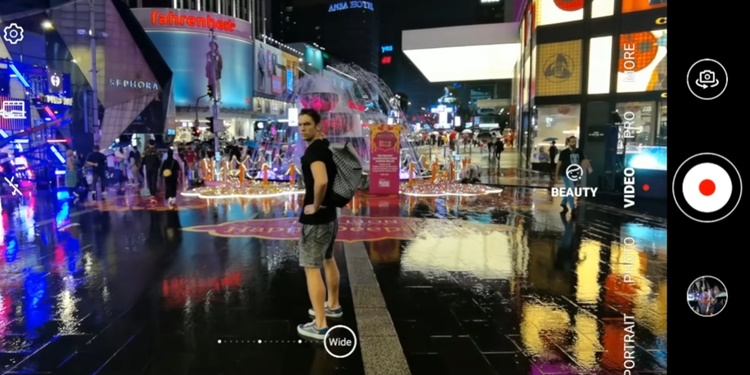 Ultra Night Mode works in wide-angle mode too
Onto the technical side, Mark was super impressed with the Super Slow-Mo which can shoot up to 7680FPS and that's currently the highest in the smartphone industry by leaps and bounds. The Ultra Night Mode is also one of his favourite features as he often shoots videos in the evening, and the feature helps to retain the colours in low-light environments.
Aside from that, the phone's Horizon OLED display measures up to 6.53-inches and Mark noted it fits nicely in his hand. Of course, the shininess has a touch nice as well. The Multi-Screen Collaboration is quite helpful for Mark too, especially to transfer media files between the Mate 30 Pro and MateBook laptop. Surely, this is a must-have for content creators.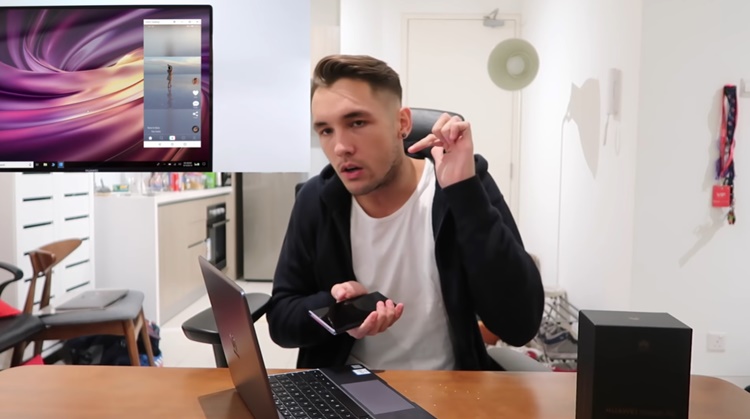 Multi-Screen Collaboration can transfer your files in an instant
Lastly, Mark commented that the 4500mAh battery is a nice addition but what's even better is the 40W SuperCharge technology. We would also like to add on that the phone has an improved 27W Wireless SuperCharge technology, so that's nice too.
The Dislikes - The lack of pre-installed apps
As mentioned before, the Mate 30 Pro doesn't have any GMS installed so that means there's no Google Play Store out of the box. Huawei has its own platform, though, which is the AppGallery. Despite that, there are still many missing apps that Malaysians use and for content creators like Mark himself, it's not very convenient.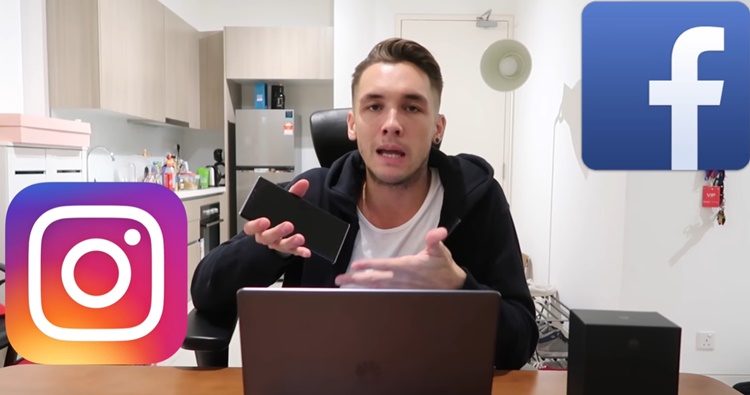 Currently, the only apps that we know that you can download from the AppGallery are dahmakan, Astro, fave, Malaysia Airlines, The Star and more. Regardless, there are still too many missing apps but there is a way to get around this. From our previous news report, someone found a way to transfer the most used apps onto the Mate 30 Pro via Phone Clone and it worked. As long as those apps aren't relying on GMS, apps such as Facebook, WhatsApp, Instagram, Waze, PUBG Mobile, Maybank, Touch n' Go, Shopee and many others will function just fine.
Another way is to actually install the GMS manually but it requires several steps to complete the process. According to YouTube guy, 大马机哥, you will need a pen drive with a USB Type-C connector to download the GMS data from the Google Drive link (found on video's description), plug it into the phone and extract the files, install the apps one by one, activate and restart the phone. As to how Mark said it, if you're not comfortable or find it too tedious to do this, then you might want to ask your more tech-savvy friends to help out.
At the end of the video, Mark also shared his personal referral code (8030d) for those who are still interested in owning the Mate 30 Pro. To refresh your memory, the Huawei Mate 30 series Referral Program's last day is on 7 November 2019 and with the referral code, customers are eligible to receive gifts worth up to RM656.
So that was the breakdown of Mark's likes and dislikes of the Huawei Mate 30 Pro, BUT what do you folks think and what's your take? Let us know in the comments below and stay tuned for more local tech news at TechNave.com.