Leaked images of POCO F2 Lite appear, device said to be powered by Snapdragon 765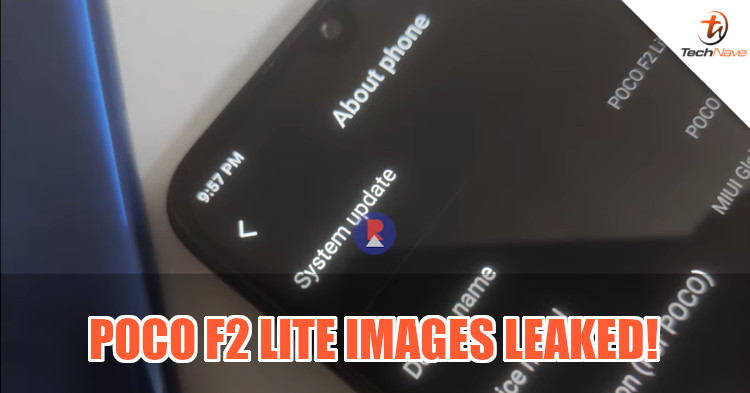 Image courtesy of RevAtlas
It was just last week when POCO announced that it was parting ways with Xiaomi and confirmed that it will be releasing multiple new products this year. Well, leaks of one of them may have been revealed. If the leaked images that have appeared are true, we're finally getting a glimpse of the POCO F2 series.
RevAtlas showed some images of a so-called POCO F2 Lite that were sent to him via email. Allegedly, the shots taken live depict a device that is powered by Qualcomm's Snapdragon 765 chipset, 6GB of RAM, and come with a 5000mAh battery. It's also supposed to have a high-resolution camera, speculated to be 48MP or higher.
Other things to note here is the notch on the front for a selfie camera, its decent screen-to-body ratio, and that it's still running on the MIUI. Besides that, the email also stated that there will be three POCO models in 2020. That seems to line up what we know so far, considering that we've already seen news of a standard POCO F2, along with the POCO X2 that appeared on Geekbench last week.
Of course, the original source isn't all too credible and even RevAtlas admits that he can't verify it, so we should take this with a grain of salt. Having said that, how keen are you on getting a smartphone from POCO for yourself? Let us know on our Facebook page and stay tuned to TechNave.com for potential updates on this.