NewsBytes 2019 #19 - HP Malaysia Challenges, Kaspersky Center in Cyberjaya, more partnership deals and more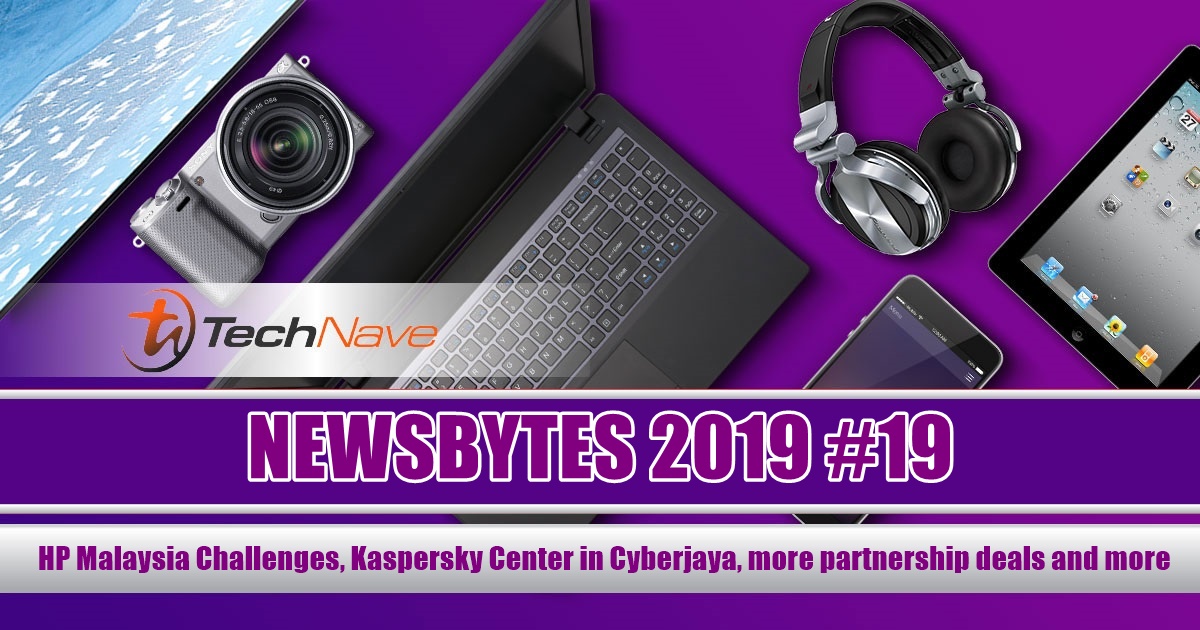 Another week has gone by but there's nothing really much to talk about in the local tech scene in Malaysia. I mean sure, Merdeka sales here and there, and Shopee is coming up with another promo sale period leading up to 9.9. (which you stand a chance to win a Honda City car). Today is also the last day of the Samsung Galaxy Note10 and Galaxy Note10+ pre-order sales, although it's probably sold out already due to popular demand, you can still purchase them in authorized stores (see the list here).
So...yeah. Let's get on with it on the NewsBytes already.
HP Inc. Launches "Creators of Tomorrow University Challenge"
HP Inc. Malaysia has just recently launched a "Creators of Tomorrow University Challenge" in Malaysia. In collaboration with Tealive, the campaign initiative was to "inspire entrepreneurship amongst youths by making their business dreams a reality".
The students who are aged 17 - 25 years old will have the chance to pitch their ideas to HP Inc's Malaysia Managing Director, Fayza Mohamed Amin and Bryan Loo, founder of Tealive, where each has an opportunity to walk away RM10,000 cash prize and a 3-month mentorship with both HP Inc. and Tealive in Malaysia. The challenge is divided into 2 stages:
Stage 1:
Tell us your business idea in just 300 words
Submit your business idea via the website from today until 30 September 2019
You or your team can submit as many business ideas as you wish
Stage 2:
HP Inc. Malaysia and Tealive will shortlist 10 business ideas for Stage 2. Shortlisted participants will be contacted between 14 October and 20 October 2019.
Each team will be required to do a 30-minute business presentation in front of judges from HP Inc. Malaysia and Tealive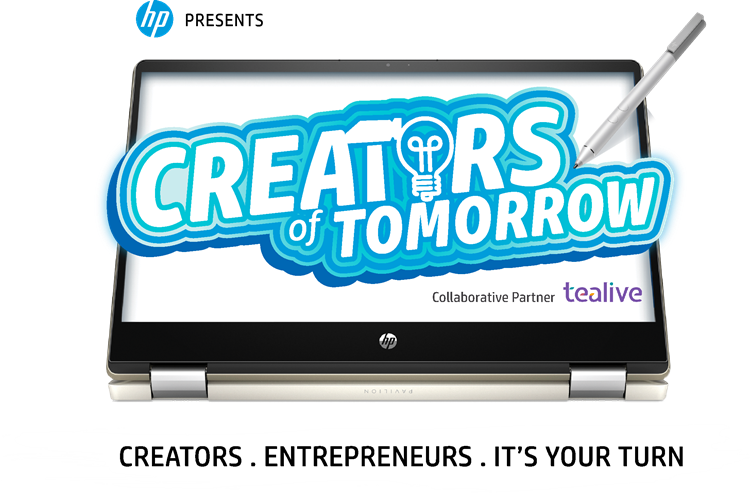 As part of the university challenge, HP Inc. Malaysia will be going to universities around Klang Valley to showcase the HP Pavilion x360 laptop and the latest HP Gaming PCs. Students at participating universities can sign up for the challenge on-site, participate in activities and stand to win prizes such as movie tickets, shopping vouchers and Tealive vouchers. Below is the University Roadshow Schedule:
August:
Tunku Abdul Rahman University College (TARC)
Multimedia University (MMU)
Asia Pacific University Innovation & Technology (APU)
University Tunku Abdul Rahman (UTAR)
September:
Sunway University
Taylor's University Lakeside Campus
For more universities and detailed dates, check out the official Creators of Tomorrow webpage.
SK Saujana Utama wins HP Little Makers Challenge
On the other hand, the HP Little Makers Challenge also just happened recently and it was announced that SK Saujana Utama won the challenge and went home with RM20,000 in HP PC and print innovation. The challenge engaged 92 schools and 31 arts centres nationwide to promote immersive learning powered by HP DeskJet Ink Advantage 3700 Printer through a series of eight challenges covering arts, geography, biology, astronomy and other subjects.
The winning school was selected based on the highest number of submissions for all eight challenges. The winners were 7 – 12 years old students and their teachers from SK Saujana Utama from Sungai Buloh.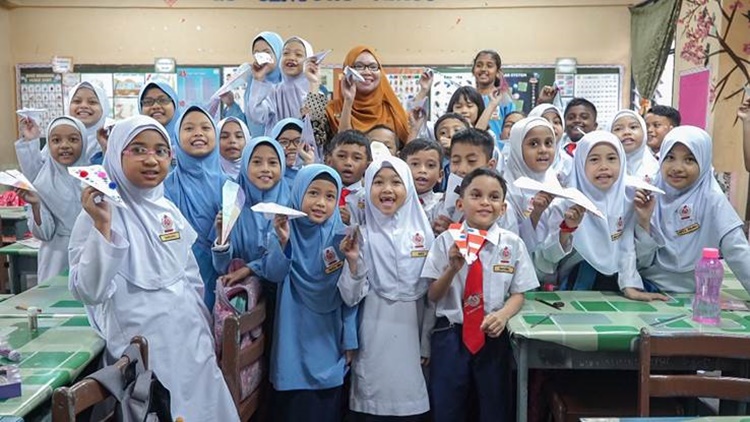 "We're so happy to have been chosen as the winners for the HP Little Makers Challenge. As soon as the first HP Little Makers Challenge was released, the kids were hooked! The challenges allowed them to be creative with the art projects while also exploring science. The learning formats could also be easily incorporated to their syllabus." said Cikgu Mawar Mohamad, teacher from SK Saujana Utama.
Kaspersky to open first Transparency Center in Cyberjaya, Malaysia
As part of the Global Transparency Initiative by Kaspersky, the company has announced that they will open its first Transparency Center in Cyberjaya! This will be Kaspersky's third cord review facility as with the partnership with CyberSecurity Malaysia, alongside key cyber-related government agencies and companies in the country.
Just like the same Transparency Center in Zurich and Madrid, the one in Cyberjaya will serve as a trusted facility for the company's partners and government stakeholders to come and check the source code of Kaspersky's solutions, as well as functioning as a briefing center where guests will be able to learn more about Kaspersky's engineering and data processing practices.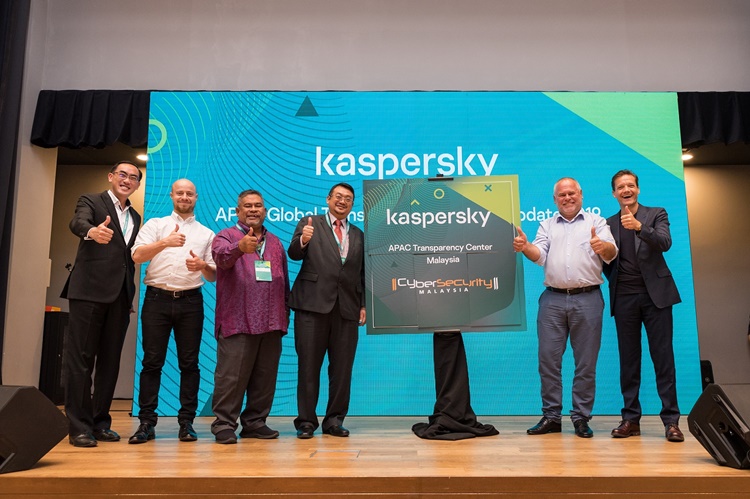 On top of that, government regulators and enterprise clients of Kaspersky can also request to review the company's solutions and services. This includes threat analysis, secure review, and the application security testing process, as well as some Kaspersky products such as Kaspersky Internet Security (KIS); Kaspersky Endpoint Security (KES), and Kaspersky Security Center (KSC).
Access to the Transparency Center is available upon request. More information on how Kaspersky Transparency Centers work is available on the website and its transparency principles here.
Netflix Signs WEF Pledge to Enhance ASEAN Digital Creative Skills
At the entertainment industry, Netflix has just signed a pledge to partner with the World Economic Forum's (WEF) Digital ASEAN working group to help people and governments in Southeast Asia develop creative and digital skills and capabilities for the Fourth Industrial Revolution. This initiative is part of WEF's ASEAN Digital Skills Vision 2020 programme, a private-public project involving a coalition of organisations that seeks to train up 20 million workers in digital skills by 2020.
Mr Yu-Chuang Kuek, Managing Director, Netflix Asia-Pacific, "As Netflix grows, we are partnering with Southeast Asian governments and industry players to support the development of digital creative skills needed in a fast-developing internet entertainment landscape. We believe having the necessary skills for the creative industry; being equipped for online safety and digital literacy; as well as understanding the principles for an agile governance framework will be integral to the success of initiatives like the ASEAN Connectivity Master Plan."
As part of its pledge, Netflix will start rolling out initiatives focused on three broad areas, namely:
Creative Industry 4.0 Skills Development, which will focus on the skills required to produce content for the internet entertainment industry, including writing, production, and post-production;
Online Safety and Digital Literacy, in partnership with industry experts, consumer advocacy groups, as well as regulators, to equip consumers with the necessary knowledge and tools to enjoy online entertainment safely and securely; and
Agile Governance 4.0, which will be held in partnership with key stakeholders to help regulators navigate changes in the 4th industrial revolution and to keep pace with technological advancements.
Netflix will work with various partners to hold workshops and training, which will initially be held throughout the next six months in Indonesia, Malaysia, the Philippines, Thailand, and Vietnam, with more under consideration in the future.
Lazada partners MDTCA to accelerate the growth of Malaysian SMEs via eCommerce
Lazada Malaysia and the Ministry of Domestic Trade and Consumer Affairs (MDTCA) announced a partnership that will see a rollout of new trade activities and training programs, to support the growth and digital acceleration of Malaysian SMEs in a further bid to thrust Malaysia to the forefront of the digital economy.
"We extremely excited about this partnership, and joining hands with MDTCA to contribute to the Government's goal to double the rate of the e-Commerce growth to 20.8 percent by 2020. We believe that the way forward is to focus on the professional development and business growth of our current and potential sellers, who are critical players for the local eCommerce ecosystem boost, and sustainability for the future. Through WECOMMERCE 2019, we aim to nurture digital entrepreneurship amongst Malaysian SMEs by providing them with the right technology, tools and training to accelerate the growth of their businesses," said Leo Chow, Chief Executive Officer of Lazada Malaysia.
As part of this collaboration, Lazada Malaysia will work closely with the MDTCA to implement a series of initiatives to promote and upskill local SMEs through Lazada's platform, such as:
Identify and collaborate with the Ministry to promote local sellers with homegrown brands on Lazada
Design a "Buy Malaysian" branded frame and encourage sellers with local products on Lazada to use them, so that local products can be easily identified on the platform
Feature the Ministry's "Buy Malaysian" campaign on Lazada's various sales campaigns
Organize competency training sessions for local sellers to upskill them, share valuable insights and data and ensure that they are well prepared for upcoming Lazada campaigns
Onboard and promote local designers in conjunction with KL Fashion Week to increase the exposure of local fashion brands to Malaysians
Carry out promotional activities on Lazada's platforms such as promotional posts, creative content and competitions to generate awareness and promote the Ministry's "Buy Malaysian" campaign
With a large number of Malaysian SMEs still in the early stages of digital maturity, the MDTCA and Lazada Malaysia remain steadfast in their shared mission to empower sellers by upskilling them and providing them with the right tools and training to optimize their businesses. The collaboration is also timely as Lazada is running its "Kita MerdeKawan" Merdeka month campaign, which highlights the best deals from Malaysian sellers from 7 August 2019 onwards, culminating with a mega sale on 21 August 2019.
Lazada WECOMMERCE 2019 leadership summit is a follow-up to the Lazada e-Commerce Seller Conference that was held on September 2018, where budding entrepreneurs were taught how to upskill their e-commerce knowledge and grow on Lazada. The event will take place at Malaysia International Trade and Exhibition Centre (MITEC) on 8th October 2019 in Kuala Lumpur from 8 AM to 6 PM.
Microsoft Malaysia builds national digital empowerment momentum, appoints Public Sector Lead for Malaysia
Finally, Microsoft Malaysia has appointed Sheikh Manzoor as its Public Sector lead for the subsidiary. As the Public Sector lead, Sheikh Manzoor is responsible for the empowerment of the public sector (including GLCs) by innovating and accelerating digital transformation. To achieve this, he is in charge of leading a talented team of digital enablers tasked with delivering long term relationships and value whilst building on the digital transformation momentum for Microsoft's customers and partners.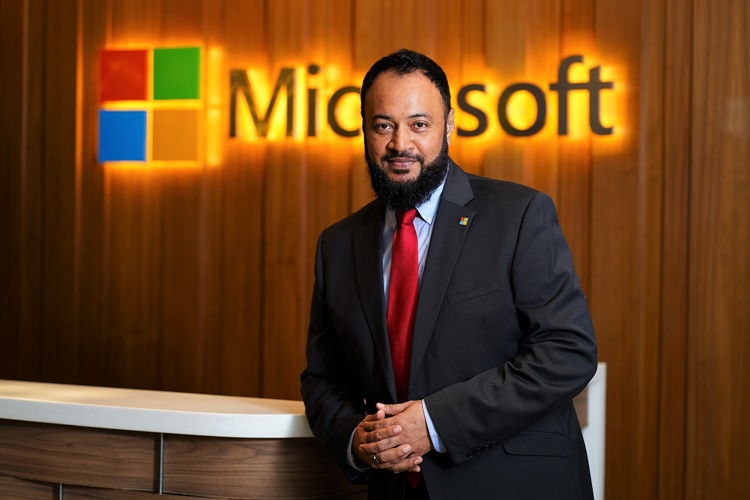 "I have always been passionate about driving business growth using technology," said Sheikh Manzoor. "Looking at the great work Microsoft has done in Malaysia over the past few decades, I cannot help but feel excited and honored to be a part of an organization that genuinely wants to bring about technological empowerment in the public sector. I look forward to working with the team to further accelerate the Malaysian digital transformation journey."
Cool story, bro.
Stay tuned for more NewsBytes at TechNave.com.