NewsBytes 2019 #2 - GrabExpress rolls out, new Lazada CEO, Yellow Heart initiative by Digi and more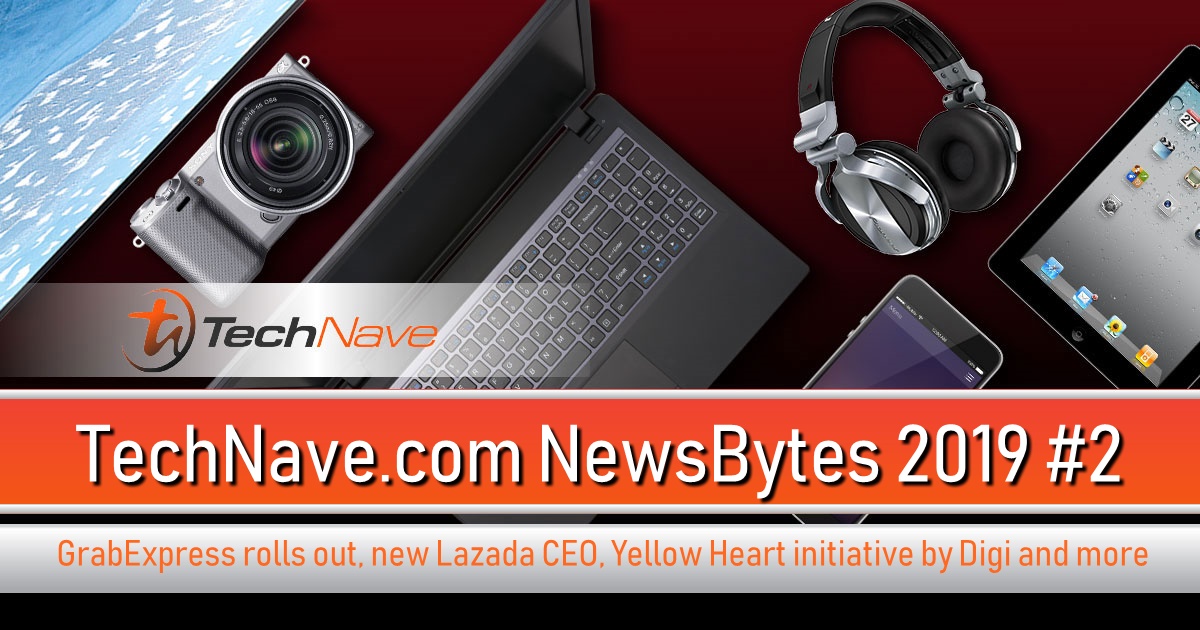 How's is it going, my homies! It's been a while since we did our #NewsBytes but due to the recent Chinese New Year break, there wasn't so much news. So what's in the loop? Aside from the casual news below, there are a couple of interesting tech stuff to talk about - the upcoming Samsung Galaxy S10 series livestream has been announced, Energizer came out of nowhere with a 18000mAh + dual pop-up front camera smartphone, Xiaomi Mi 9 has been teased and might be revealed in MWC 2019, we got our first look at the vivo V15 Pro in Malaysia, and other minor stuff that isn't that important.
Out of all of this news, Samsung will be taking all over the internet quite soon when it launches the new flagship series on 20 February 2019 in California. Rumours have it that there will be three Galaxy S10 models, a foldable smartphone called Galaxy F, a new Galaxy smartwatch and accessories like a wireless earbud. Be prepared to see a ton of Samsung news in the next coming days and we will definitely be covering all these. Personally, the Galaxy F is the most interesting one but it's not likely to go on commercial sale...or IS IT? Time will tell.
Anyway...onto the NEWSBYTES. Om nom nom.
GrabExpress rolls out!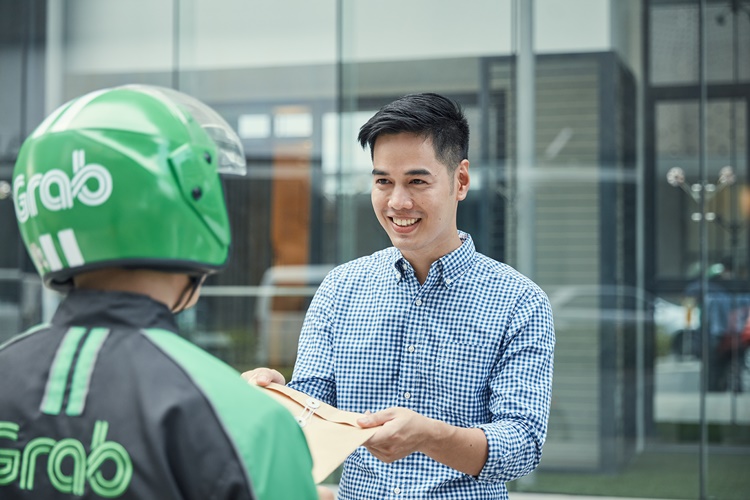 Finally, after a long period of its beta testing, GrabExpress by Grab is now ready for service. If you have no idea what it is, it's basically like Poslaju, but by Grab. According to Grab, GrabExpress has seen a 10x increase in deliveries since October last year with more than 50% being return customers. During the same period, the number of delivery partners is increasing steadily week on week.
To celebrate this occasion, first-time users of the on-demand delivery service will be able to get RM5 OFF x 1 delivery with the promo code, 'GRABEXPRESS'. The promotion is limited to the first 1000 redemptions SO ACT FAST!
Lazada Malaysia Appoints Leo Chow as CEO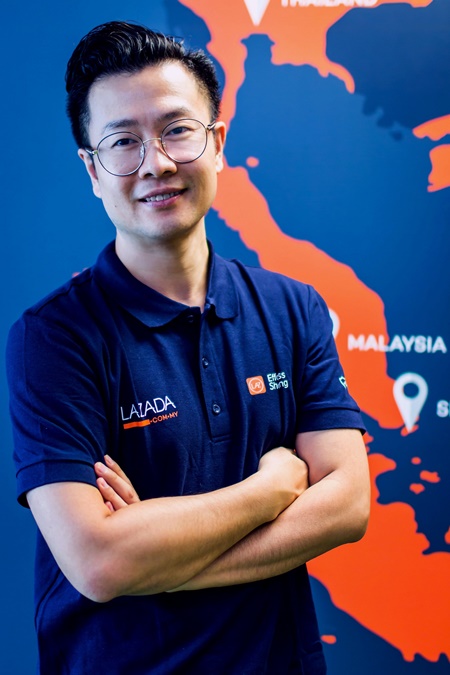 After the CNY festive season, Lazada Malaysia has announced a new Chief Executive Officer, Leo Chow. His role has already started since January this year and will lead the strategic development and growth of Lazada in Malaysia.
Chow has been with Lazada Malaysia since 2018 as the regional Executive Vice President, where he developed and implemented regional category and assortment strategies; and managed traffic policies on marketing platforms. He also brings in a wealth of experience from his eight years at Taobao, where he was responsible for Taobao Global Platform, introduced a new model of cross-border business based on social eCommerce, and held category management roles. Chow was also part of the team that facilitated Alibaba's investment and integration of Lazada.
Together for Better Internet with Digi
To make the internet a better place, Digi has launched "Together for Better Internet" from the recent Safer Internet Day 2019 event. With this, the "yellow man" has released several Public Service Announcement (PSA) videos across 30 Digi stores across the nation during Valentine's and the day after, along with related materials about having a safe internet on its social media platform.
"Digi is obsessed with our vision to create a safer internet experience for all and at the same time strengthen the digital resilience skills for all Malaysians against online dangers. We are hoping that having the awareness and the right knowledge will empower more parents to have an active role in their children's online experience, including the ability to identify the multiple types of cyber risks. Hence, the decision to showcase all of our Yellow Heart educational PSA videos in our retail stores for these two days, on top of other activities to be carried out via our social media channels," said Philip Ling, Digi's Head of Sustainability.
To date, through the various programmes organised under its Yellow Heart initiative with various partners, Digi has reached out to more than 650,000 children across the nation. You can check out the Yellow Heart series at their YouTube channel right here or visit their website for more information.
Celcom celebrated CNY 2019
Meanwhile, Celcom celebrated their Chinese New Year at their office but this time, it was held at their new HQ in Petaling Jaya, @celcom. About 400 staff came and this includes Idham Nawawi, Chief Executive Officer of Celcom Axiata Berhad, and Celcom's senior management. As per tradition, there was tons of food to eat, lion dance performance and ang pows given out.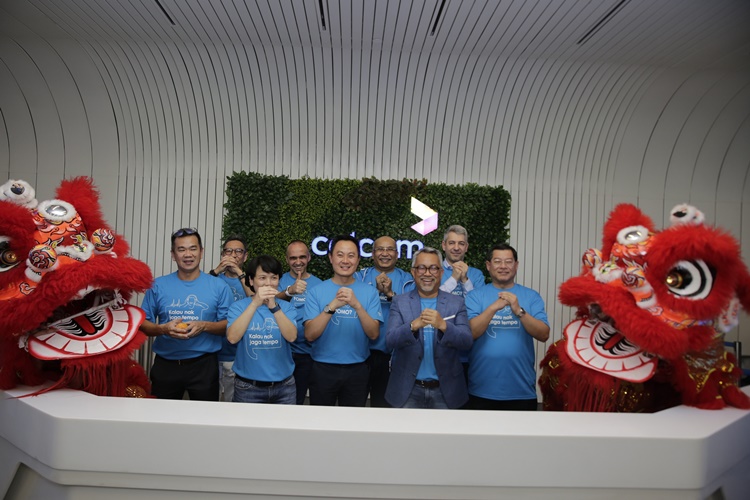 Idham Nawawi, Chief Executive Officer of Celcom Axiata Berhad (second from right, front row) and members of Celcom's Senior management, together with the lion dance troupe wishes everyone Happy Chinese New Year 2019!
Realme Malaysia Hosts First Fan Gathering
Also on Sunday (17 February 2019), Realme Malaysia just had its first ever fans gathering at the Realme Image Store in Sunway Pyramid Shopping Mall. Those who were present managed to have an up-close look at the Realme C1, Realme 2 and Realme 2 Pro smartphones, as well as participating in fun and interactive games, taking home exciting prizes such as Realme earphones and backpacks.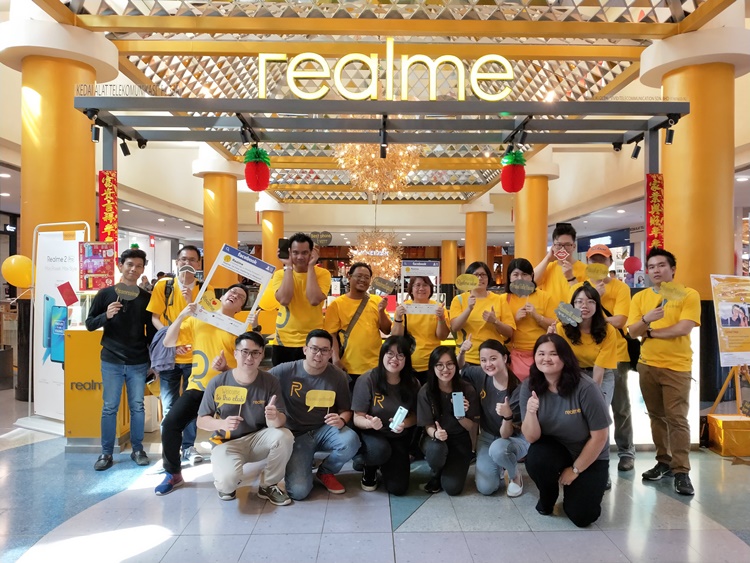 "We have hosted our first fans gathering to get to know more about our loyal Realme fans and to also get their feedback on our products. We will be holding more fans gatherings in the future and will continue to interact with our fans in engaging activities," said Tiffany Teh, Brand Manager, Realme Malaysia.
Signify Awarded Contracts to Illuminate Iconic London Bridges
On the other hand, Signify (formerly Philips Lighting) has been contracted to put some lighting show on the Iconic London Bridge. Why? Well, it's part of a public art commission and while it may not seem like a big deal to us, it's a huge milestone for the company to mark a momentous occasion to reinvigorate London's most memorable landscapes.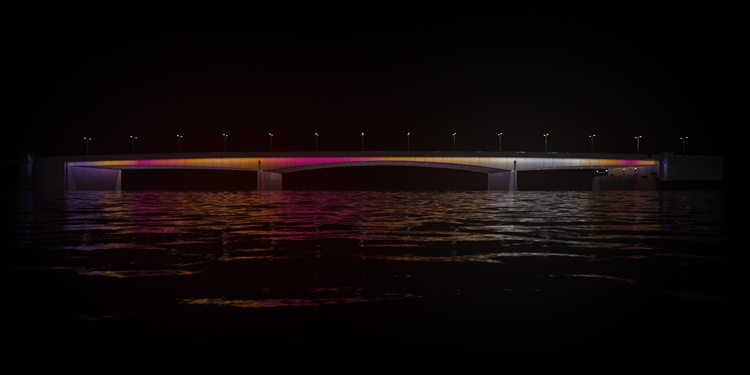 Furthermore, this will go on for the next 10 years and more than 22,000 connected Philips Color Kinetics LED light points, capable of displaying over 16 million colours, will be used to create dynamic lighting effects on up to 15 London bridges including the famous London Bridge, Millenium Bridge, Westminster Bridge. This will be surely a sight to see at night so do check it out if you're in London!
OPPO Brings Innovative Technology and Design to the UK, Turkey and Poland
Speaking of foreign countries, OPPO has announced its entry into three new European markets with consecutive launches in the United Kingdom, Turkey and Poland. For OPPO, launching in the UK marks a major milestone and the company kicked off its first in a series of launch events at the Tower Bridge in London on January 29th (local time), with a theme of "The Time is Now". The technology includes the familiar ones that we know of, such as the SuperVOOC charging technology, the flagship Find X and the R-series - RX17 Pro and RX17 Neo.
"The Time is Now for users to bring their imagination to life through the technological power and design of OPPO," said Terrence Tan, OPPO UK Executive Director of Sales. "We are excited to deliver innovative OPPO products to Europe that continue to surprise and inspire people to look up and out through their phones and into the world around them."
TNG Digital Announces Year-Long CSR Program with ar-Rahah Mosque
In continuing the usage of going cashless, TNG Digital has announced a new partnership with Ar-Rahah Mosque in Kampung Kerinchi, to innovate a new way to donate and contribute, through the Touch 'n Go eWallet. In other words, visitors of the mosque can now make their contributions and donations with the push of a button on their smartphones (SAY WHAT LOL).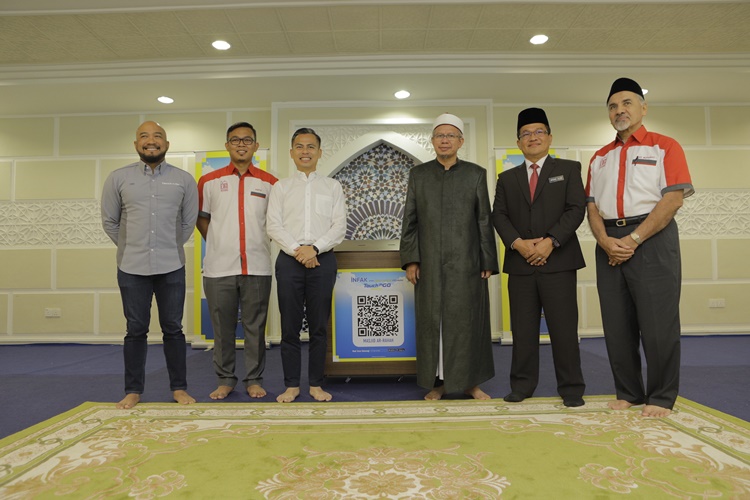 Ustaz Khairul Hafiz from Ar-Rahah said that "We need to be open to accepting technology as a means to improve ourselves and the community we live in. Through this programme with TNG Digital, we are helping to foster more balanced future leaders".
Local Tech Company Launches New Robot ToIntroduce Robotics And Coding To School Children
Finally, Cytron Technologies, a Penang-based company that designs and manufactures educational robotic kits, launched its latest product (rero:micro robot) and officially kickstarted its outreach campaign to bring robotics and coding to the masses. This outreach campaign is a joint effort between Cytron and Malaysia Digital Economy Corporation (MDEC) in support of #mydigitalmaker movement, which aims to transform Malaysian youth from digital users to producers in the digital economy.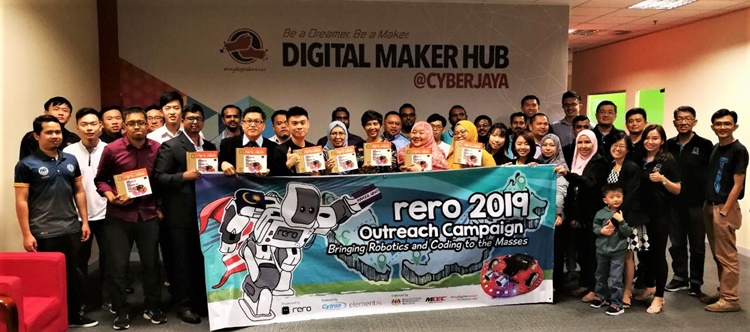 According to Cheryl Ng, head of rero EDUteam at Cytron, this is the third year they are running this outreach campaign with support from the Ministry of Education. rero: micro is a child-friendly robot kit that is specially designed to encourage young children to learn to code in a fun and easy manner. It comes with a game track and a 10-lesson booklet with a step-by-step guide, fun facts and coding challenges. The robots will be placed at the community Digital Maker Hub in Cyberjaya for teachers and students to use.
That's all, folks. Stay tuned for more NewsBytes at TechNave.com!