Night photography outing with the vivo V11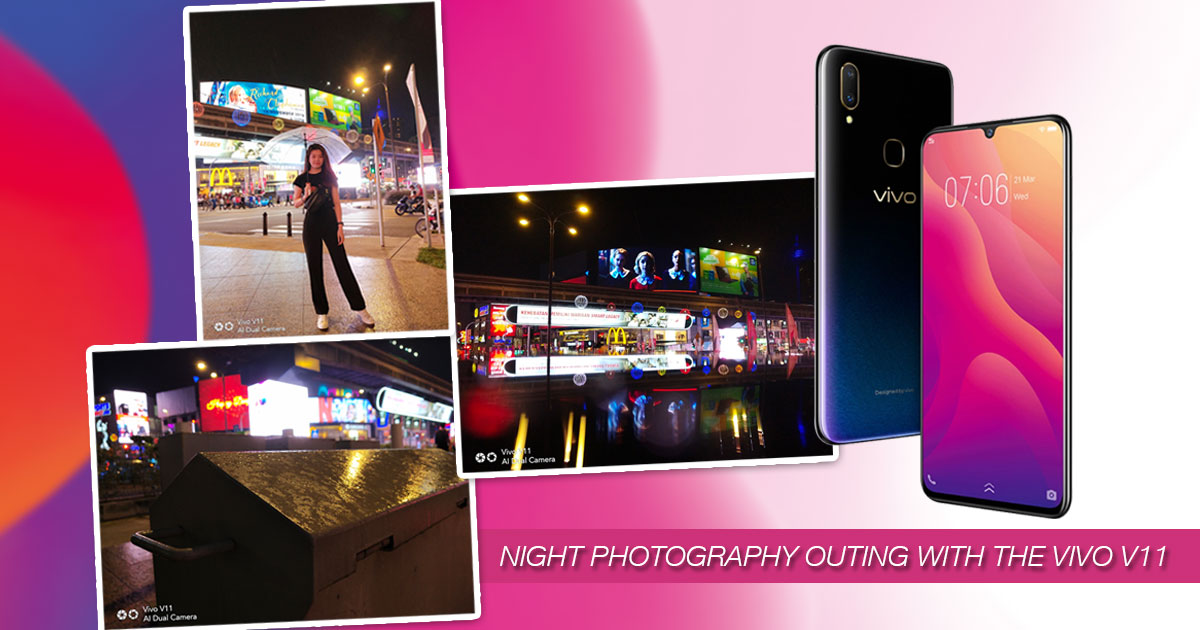 Ah, night photography. This is probably one of the most tedious things to do for both professional and casual photographers, the best way to take one is to go in full manual mode but ain't nobody got time for that! (Actually, there is, but it's complicated). The smallest figure adjustment can sometimes give the best results you want, but it can also mess up the photo shoot and by the time you corrected the setting, the opportunity is gone with the wind.
Thankfully, most smartphone brand manufacturers are working on this to make night photography easier and accessible for everyone. Although it's not perfect as a DSLR, the technology is surely improving and vivo is one of the few brands that is trying to make it work. Our boy, Joshua recently made an impromptu vivo V11 night photography outing with local popular photographer, Gradient Lok (seriously, I'm not making this name up) in the heart of Kuala Lumpur, so below are some of the pictures that Joshua took.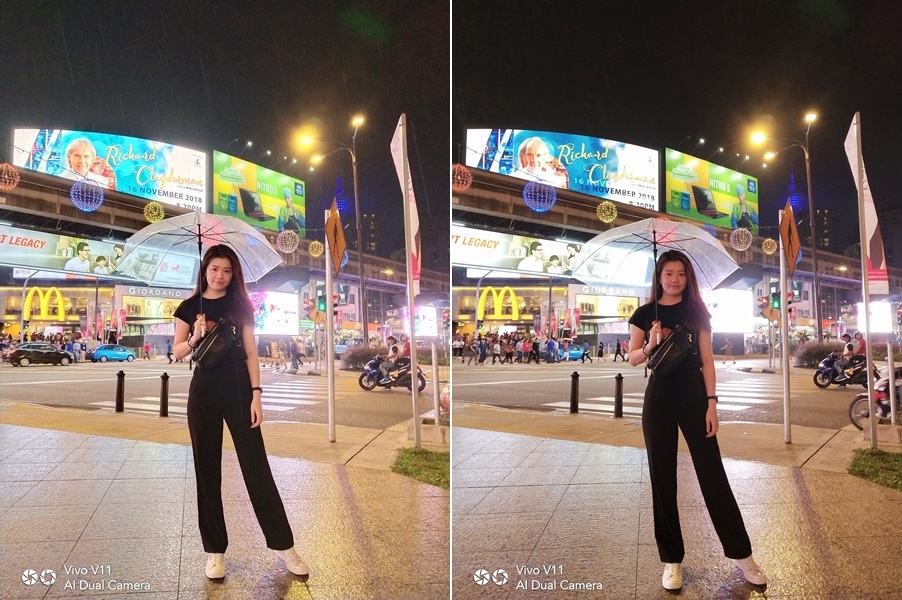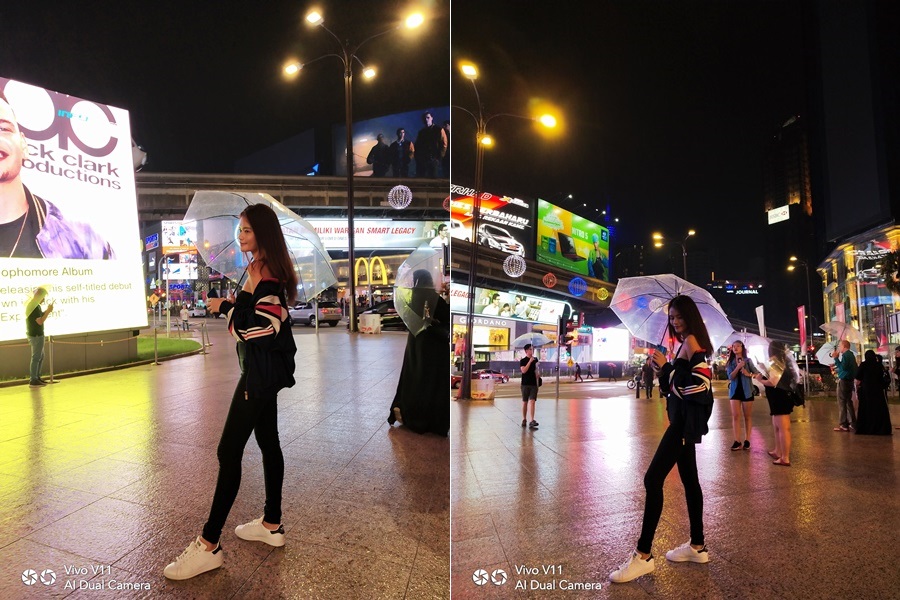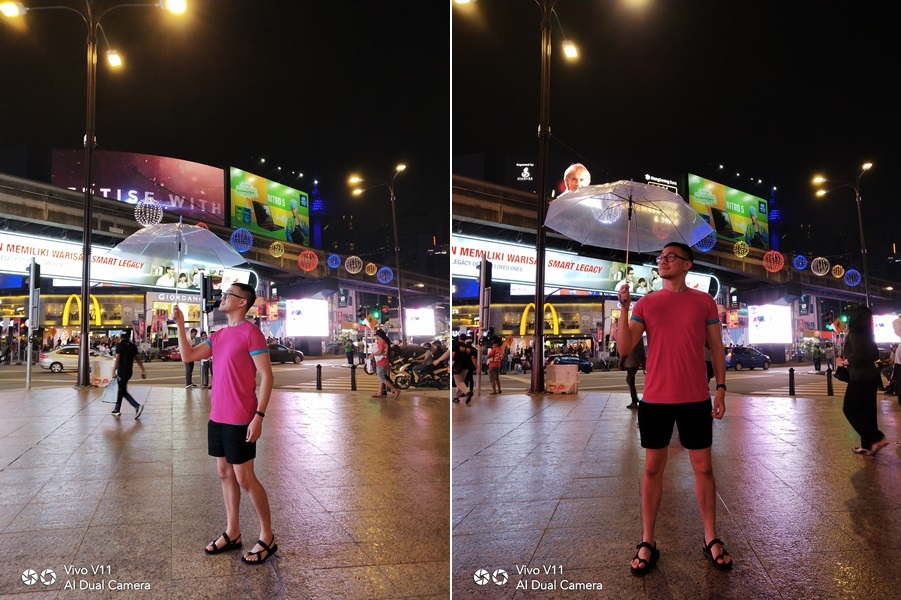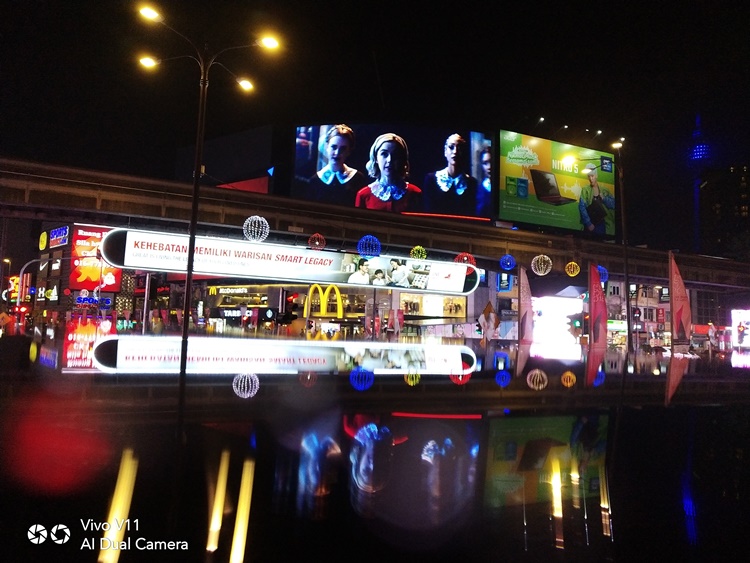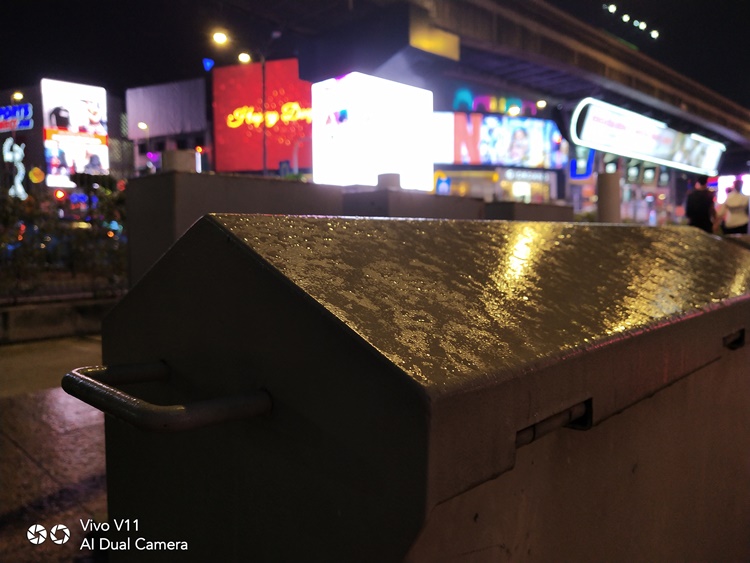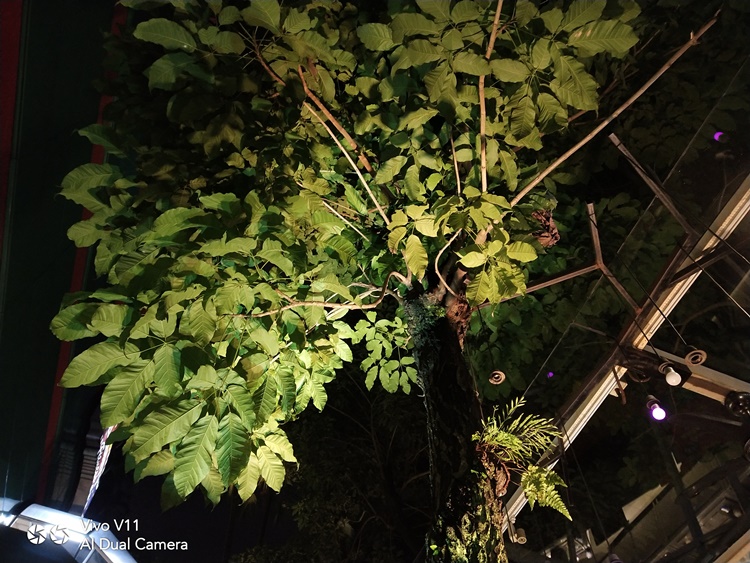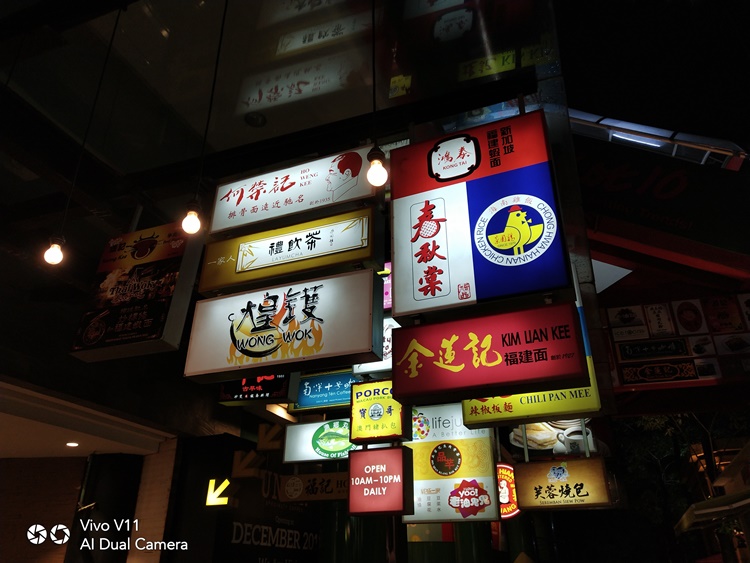 While it's natural to think that it was taken in Pro Mode, those shots were actually taken in Auto Mode with AI Low Light Mode. We've mentioned this before in our review, this new AI Low Light Mode will only come out automatically when the scenery is dark enough. Thanks to the city lights in the streets of Kuala Lumpur, the V11 was able to balance out the colour contrast and noise altogether. We would prefer it if the mode was toggleable but oh well, it's good enough and certainly gets a thumbs up from us.
A quick recap of the tech specs, the V11 features a 12MP + 5MP dual rear camera with Dual Pixel technology, a Snapdragon 660 processor, 6GB + 128GB memory capacity, 6.41-inch Super AMOLED display, a 3400mAh battery and more for just RM1699. We also found 11 Hidden Tricks about the vivo V11, which you can read about it.
Stay tuned for more tech articles at TechNave.com.
vivo V11 Specs & Price >