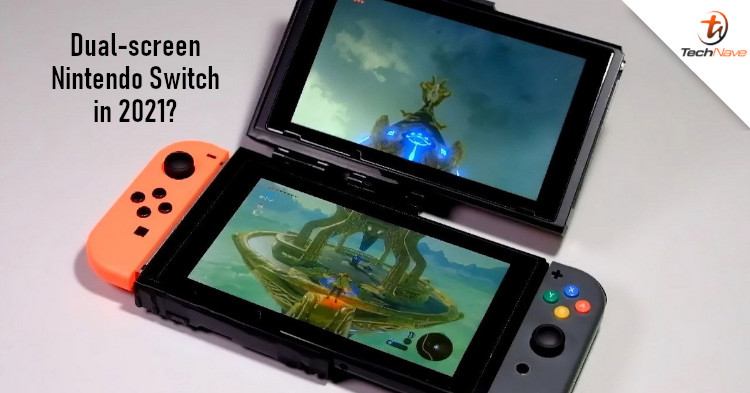 Image from Mike Choi, for illustration purposes only
Earlier this year, rumours of a new model of the Nintendo Switch surfaced. This rumoured Pro variant of the console was supposed to support 4K resolution, but Nintendo was quick to deny this a few days later. However, there's a new rumour that suggests a new Switch is still possible, just not the 4K Pro model from the previous rumour.
Two days ago, Nintendo updated the Switch's firmware, adding key remapping and allowing users to move games to the SD card. In the same day, a vulnerability researcher name Mike Heskin had found evidence of a secondary display in the new firmware. He also mentioned that there are 'preliminary support' for a new hardware model found in the firmware. In other words, the firmware itself has references to a possible new Nintendo Switch model.
Firmware 10.0.0 adds preliminary support for a new hardware model: "nx-abcd".
3 of the 5 new DRAM profiles are for this new hardware type and there's evidence of a secondary display of sorts being added exclusively on this model.
( ͡° ͜ʖ ͡°)

— Mike Heskin (@hexkyz) April 14, 2020
As you know, a dual-screen handheld console isn't anything new for Nintendo. After all, the DS series of consoles all had two screens. The question here is: Will this new model sport a clamshell design or have a single flat plane? In our opinion, the latter is less likely as it would make the console unnecessarily bulky.
The one thing we can know for sure is that this new model won't be available in 2020. Although Nintendo has been ramping up production of the Switch, the company is currently facing a global shortage due to the COVID-19 pandemic causing disruptions and probably has no time to manufacture a new model. Nintendo president Shuntaro Furukawa also said that there won't be a new Switch in 2020, so a 2021 release is the most we can hope for.

With that said, do you think the Switch needs a second screen or would you prefer more powerful hardware and higher resolution? Share your thoughts with us on our Facebook page and stay tuned to TechNave.com for updates on this.