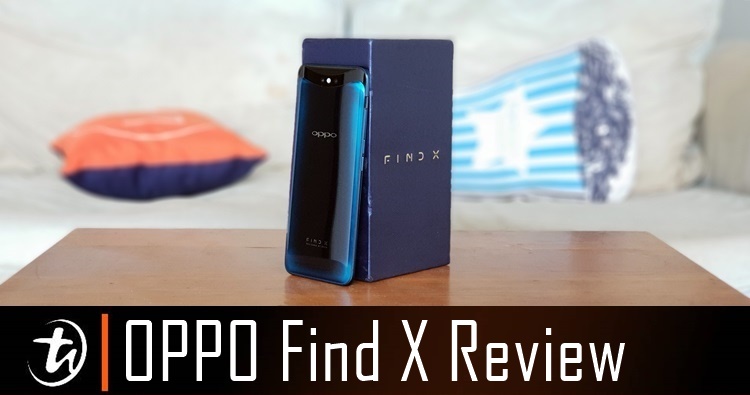 The OPPO Find X is one of the most talked smartphones of this year when it first came out. It's exquisite, the motorized pop-up camera is ingenious, a flagship by OPPO that has been long overdue over the past four years (for being too busy selling selfie centric only phones) and it seems like they pulled it off. But of course, there is no such thing as the perfect smartphone and the Find X definitely has some flaws. Is it worth spending RM3699 for the Find X? Let's get right to it!
Design - A marvel to look at, but it has a dust problem
Starting on the bright side, there is no doubt that the Find X is one of the most beautiful smartphones right now. It comes in two simple colours in Glacier Blue and Burgundy Red, which only appears on the back side of the phone. The Panoramic Arc screen panel, as they call it, really makes a difference when using it for entertainment in video playback or gaming, it tends to fill up the whole screen and that's a relief for people who still dislike the notch. I also like how the front and dual rear cameras are hidden inside because the lens will never be smudged by your fingers.
The phone is also extremely slippery that if you put it in your skinny jeans and sit down, there's actually a chance of it slipping out, let alone laying it flat on a slightly slanted surface. In fact, if you accidentally press the power button (which activates the motorized camera in sleeping mode) and put the phone in your pocket, the motorized camera is gonna catch some dust or whatever tiny bits of pocket lint or whatsoever into it after closing. Ah, yes...dust. Dust also gets inside there and if you leave it too long, it makes the phone look like it was left on the shelve for a thousand years (I'm just joking, but you get the point).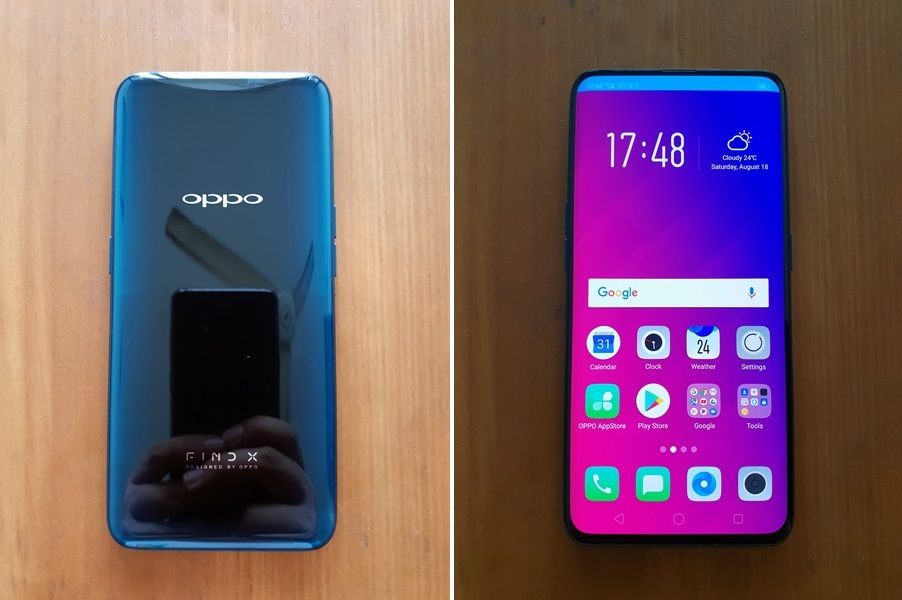 Here's how the Glacier Blue Find X looks like, perfect Fullview front display and the back is smooth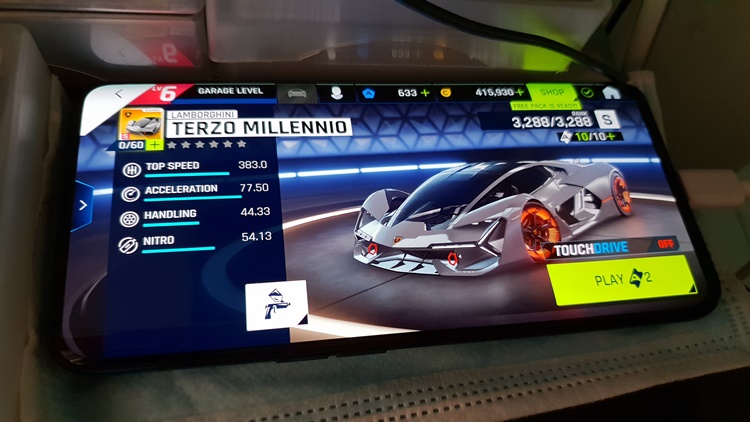 As I said, the Find X is amazing for entertainment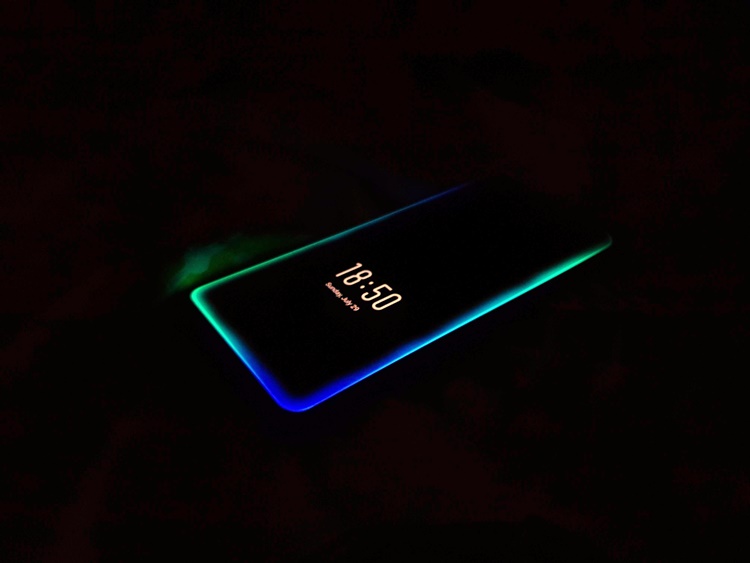 That edge lighting notification, mhmmm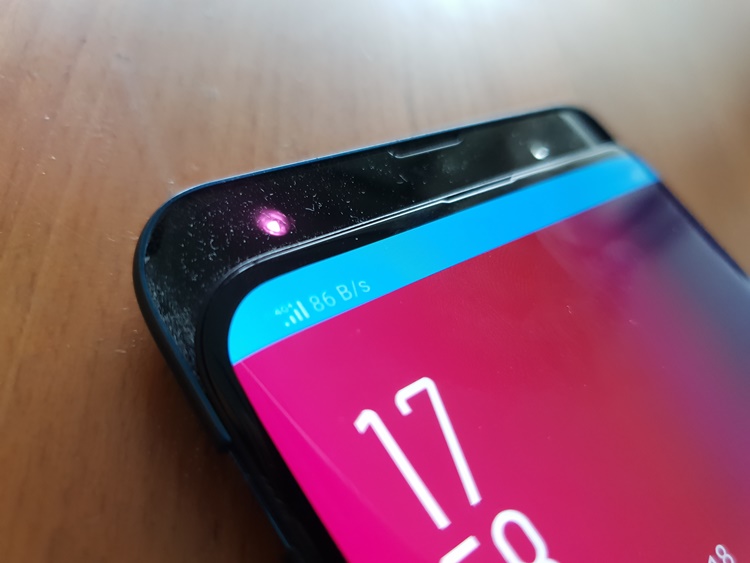 But on the downside...the dust is really annoying. By the way, the purple light you see there is the infrared camera for 3D Facial Recognition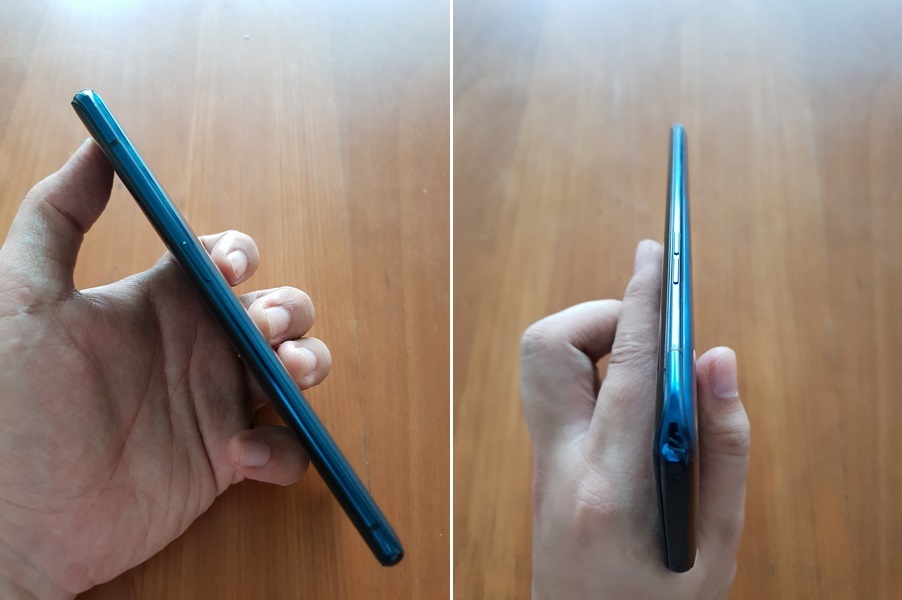 The OLED glass is sandwiching the whole phone with curves for both the front and back, leaving the sides kind of "sharp" whenever you grab it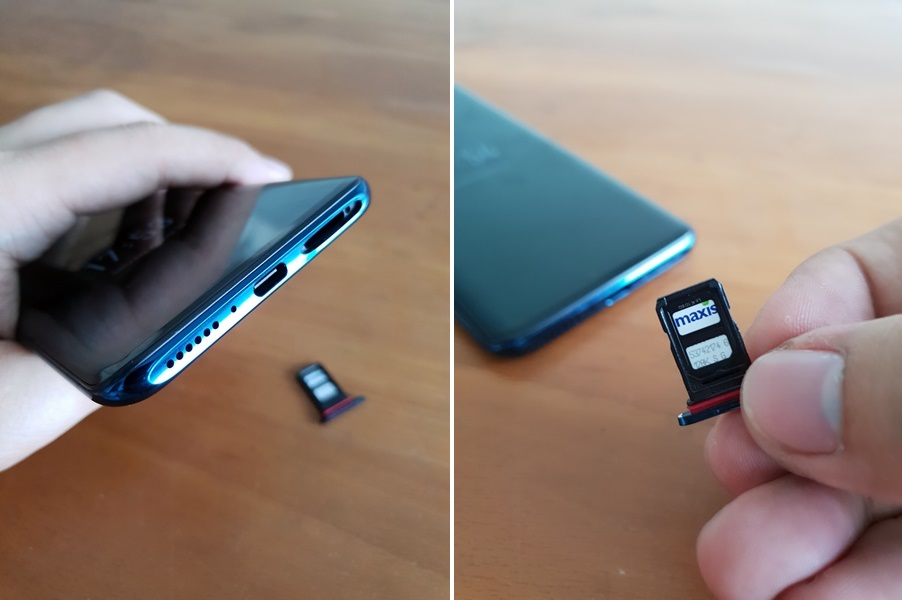 While there's nothing on top, that only leaves the bottom where the speaker, USB Type-C (yes, no more 3.5mm headphone jack port, but they do have an earphone suited for that in the box) and the dual SIM card which has no microSD card slot, the dual SIM tray is two-sided
We are well aware that the Find X itself is quite flimsy, but as long as you leave it alone and not bend it on purpose (why would you?), the device will stay in shape just fine. That said, we pretty much recommend that you slap a protective casing on it. Unless if you like to live dangerously, then...um...no, please just put the casing on (it's provided in the box), the price is way too high to fix.
Tech-specs and features - Flagship certainly but not much else new besides the motorized camera
Here are the specifications of the OPPO Find X: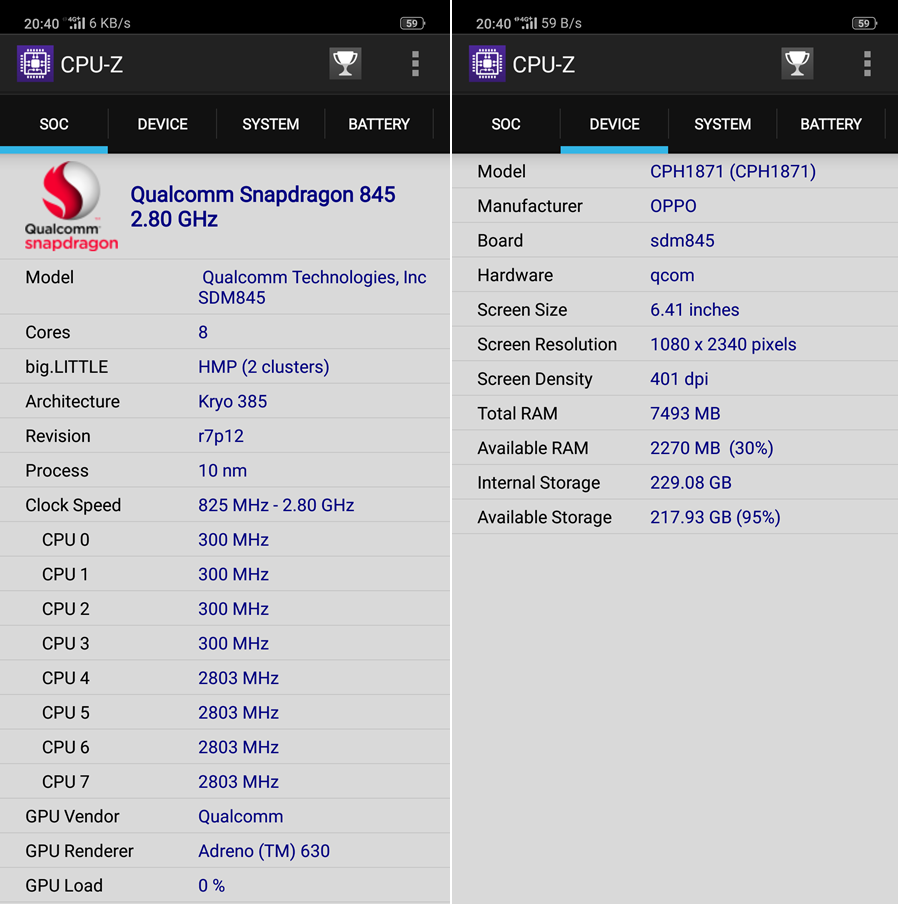 Qualcomm Snapdragon 845 chipset
8GB of RAM
Up to 256GB internal storage (expandable memory is not available)
Measures 156.7 x 74.2 x 9.6mm, weighs 186g
6.4-inch AMOLED Panoramic Arc Screen display (2340 x 1080 resolution, 19:5:9 aspect ratio)
20MP + 16MP dual rear camera with OIS, 25MP front-facing selfie camera
Features Stealth 3D Camera, 3D Facial Recognition, dual SIM support, VOOC Charging technology, Omoji
Supports LTE (global), Bluetooth 5.0, NFC, WiFi and USB Type-C connectivity
ColorOS 5.1 based on Android 8.1 Oreo
3730mAh battery
As you can see from the tech-specs list above, OPPO didn't waste their time around by separating into two to three different models (you know, the Pro and Lite versions) and just gave us the best one (okay, there's the Find X Lamborgini Edition too but it's not in Malaysia yet). Not only does it have the latest Snapdragon 845 processor, but the RAM and internet storage goes up all the way to 8GB and 256GB respectively, the camera sensors are also high, with a respectable 3730mAh battery and many other as expected flagship features.
How the motorized camera comes out and Face Unlock demo
The 3D Facial Recognition is hiding in the same row as the front camera and since it doesn't have a fingerprint scanner, the Find X solely relies on Face Unlock. Surprisingly, unlocking the phone is quite smooth, all you have to do is press the power button then the Stealth 3D Camera comes out to scan and you're in. The 3D Facial Recognition also works in complete darkness so there's no need to worry there.
Can you forcefully pull or push the motorized camera? Yes, you can! From our interview with OPPO back in Paris, it turns out that the mechanism inside is flexible enough meaning if you pull up - it will allow you to do so before going back down again after a second. Forcing the camera to go back down won't have any problem as well without resistance. Also, if you block the camera and force it to open, the mechanism will detect it and just stay there until the blockage goes away. However, sometimes it's too sensitive whenever I want to take a photo horizontally if my fingers push it too hard.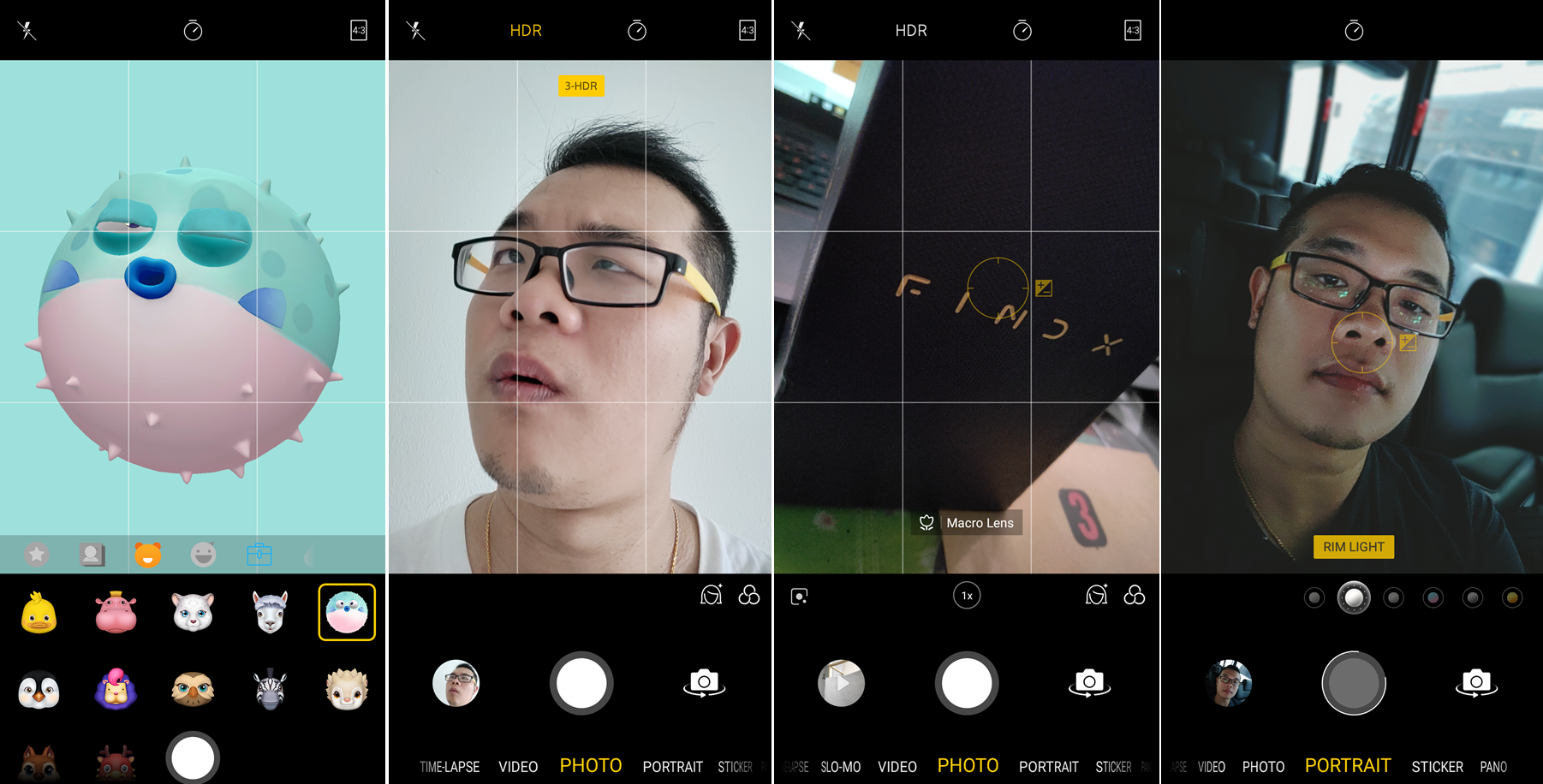 (L-R) Omoji imitating my facial expression, camera user interface (you can see one of the scene detections appearing there) and new Portrait Lighting mode
Besides that, the Find X features similar stuff from the R15 Pro such as the cameras and VOOC Charging technology, but it does have a new Omoji (left) thanks to the 3D Facial Recognition, as well as new Portrait Mode Lighting modes that comprises of Natural Light, Rim Light, Film Light, Face Light (selfie only), Mono-Tone Light, Bi-Color Light (MY FAVOURITE), Canvas Light, Shake Light, and Local Light. Note that the Portrait Mode Lighting works on both front and the dual rear camera setup, but with different modes that were mentioned.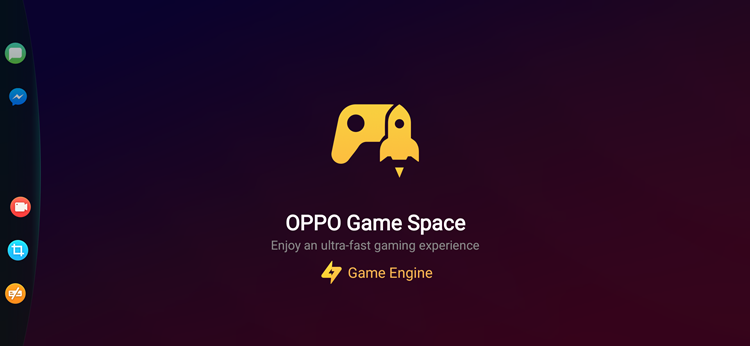 OPPO Game Space is back as expected, allowing the gamer to block notifications, record screen and allocate memory for gaming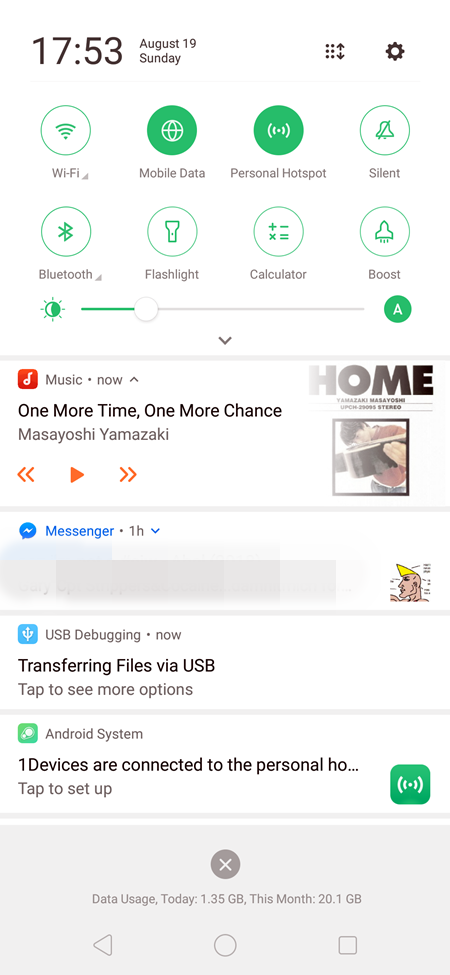 The notification interface for Find X looks a bit different, particularly of how the Music Player displays the song. Speaking of music, the Find X's sound quality is quite good and I enjoyed listening with it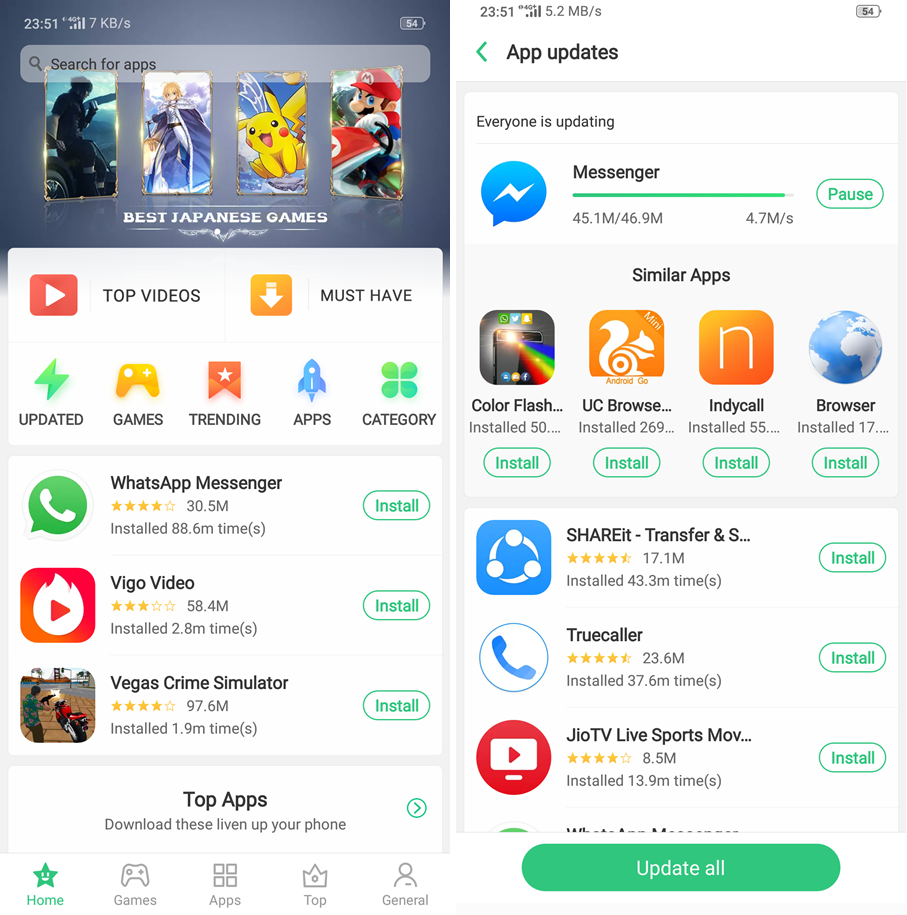 OPPO AppStore
Aside from that, apparently there's an OPPO AppStore too which I find kind of redundant because it functions exactly the same as the Google Play Store with different skin so... yes, it's a bloatware (lol). Anyway, if you check out the connection speed on top of the screenshot (right side), it shows the download speed is quite capable without a WiFi connection. This applies for uploading too, as well as using any social apps for online calling (and network calling is stable).
Performance - The most powerful Android smartphone yet
Granted, the Find X is kind of a mixed bag at this point. Even so, the performance chart is a saving grace. So far, it is currently the most powerful Android smartphone to take the first spot in AnTuTu and that's a result I haven't seen in a long time. Running graphics intense games is no sweat, even for using benchmark apps as it runs the graphics so seamlessly. Battery longevity is impressive, being able to withstand a whole day of taking pictures without needing to recharge (which most camera-centric devices can't handle, and if it does, VOOC Charging is ready). Nothing much to complain here.
Asphalt 9: Legends was released just in time for the Find X! Check out the gameplay!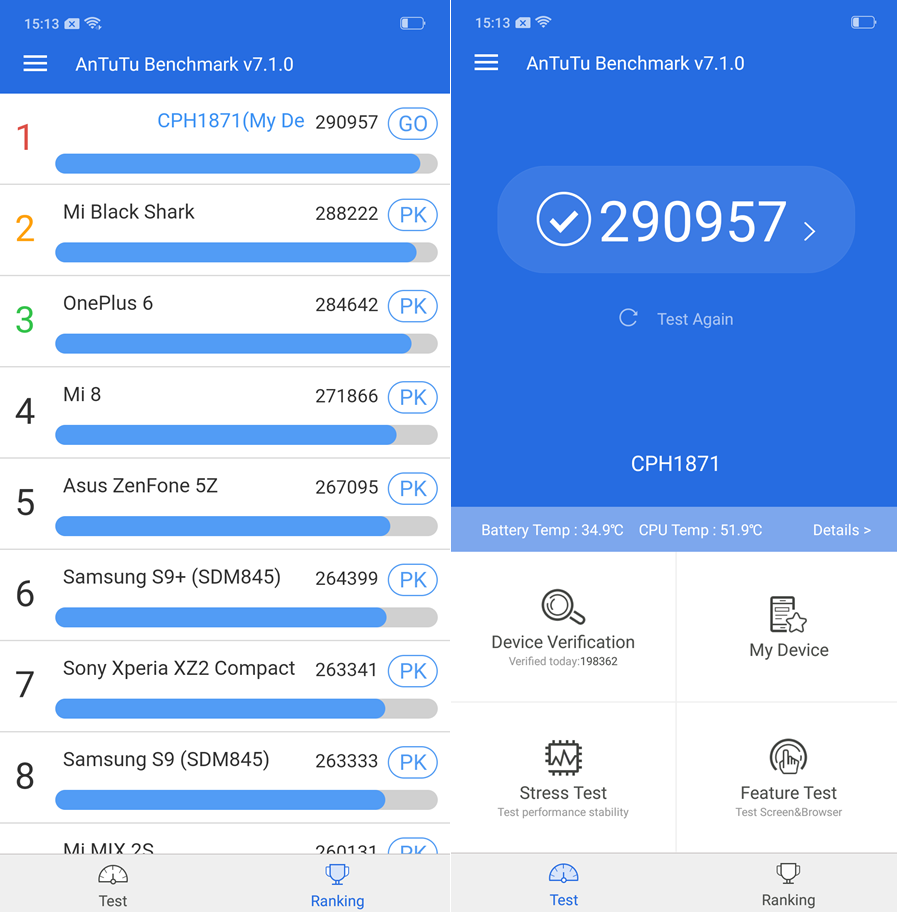 This is the first time that I've benchmarked a phone that reached the number 1 spot in AnTuTu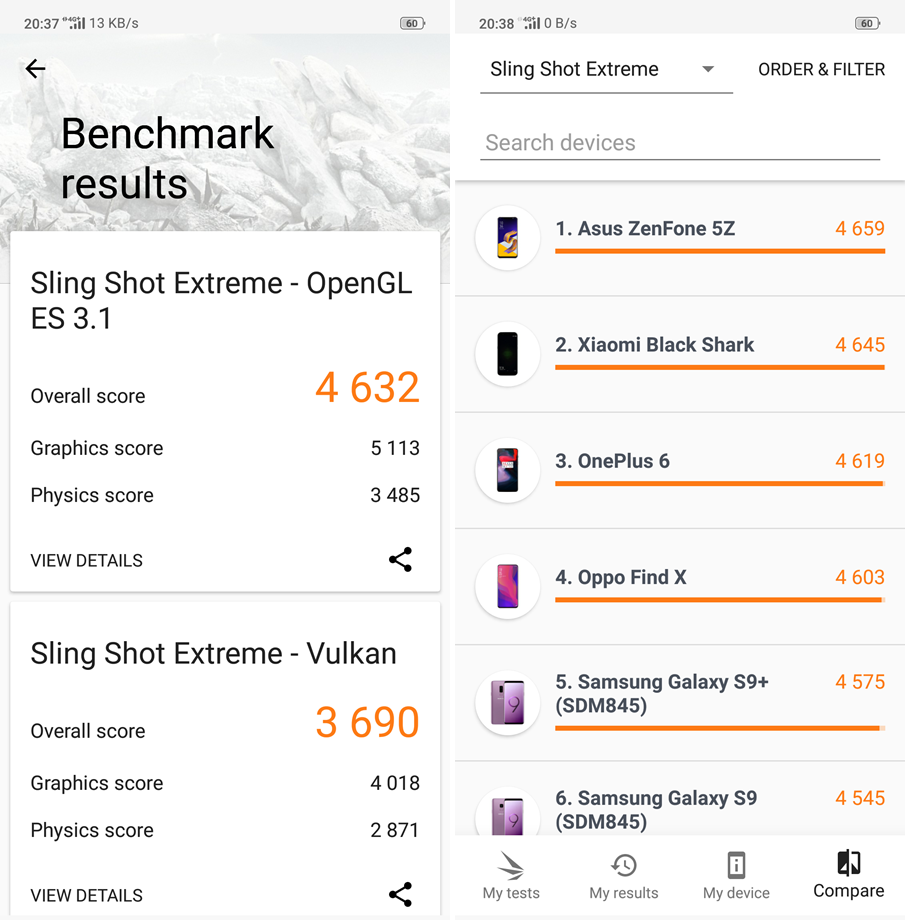 Find X lands on top 4 in 3DMark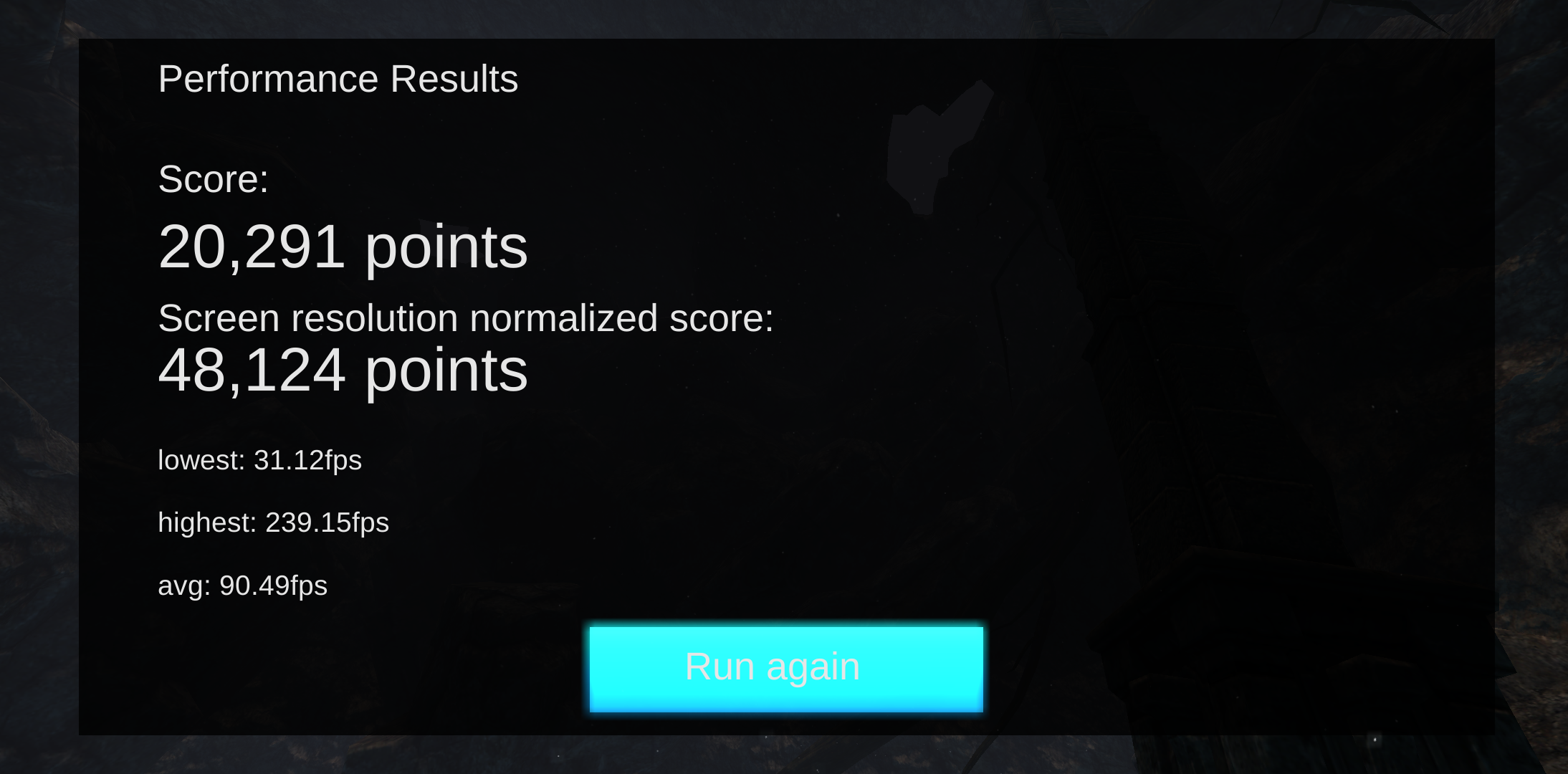 GPUBench score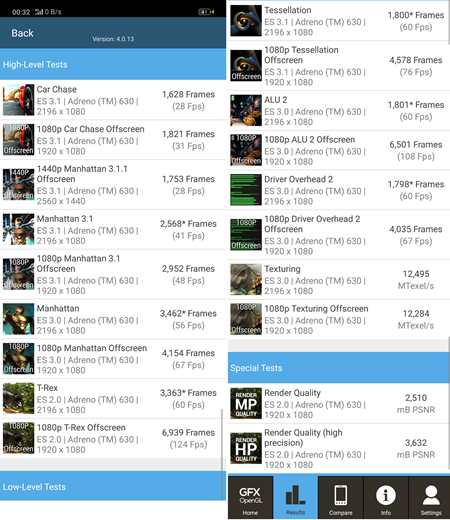 GFXBench score
To the camera corner, it also does the job well but there are two problems that are bugging me. Even though on the official specs sheet say that there is Optical Image Stabilization (OIS) integrated into it, I still find that the pictures can be blurry whenever I take a shot. Maybe I move too soon after pressing the button, but it wasn't just one time so I think OPPO needs to fix this via a ColorOS patch. Moreover, I didn't find the night photos impressive even if I view them on the phone, let alone on a desktop, they do look good but noise is quite visible. Nevertheless, it's still able to take great photos. Check out the photos I took from New York City!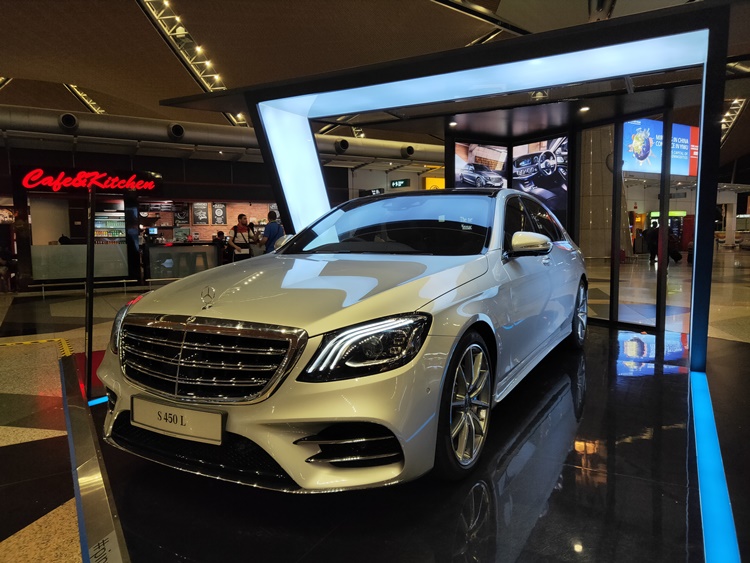 Mhmm, look at the Mercedes-Benz car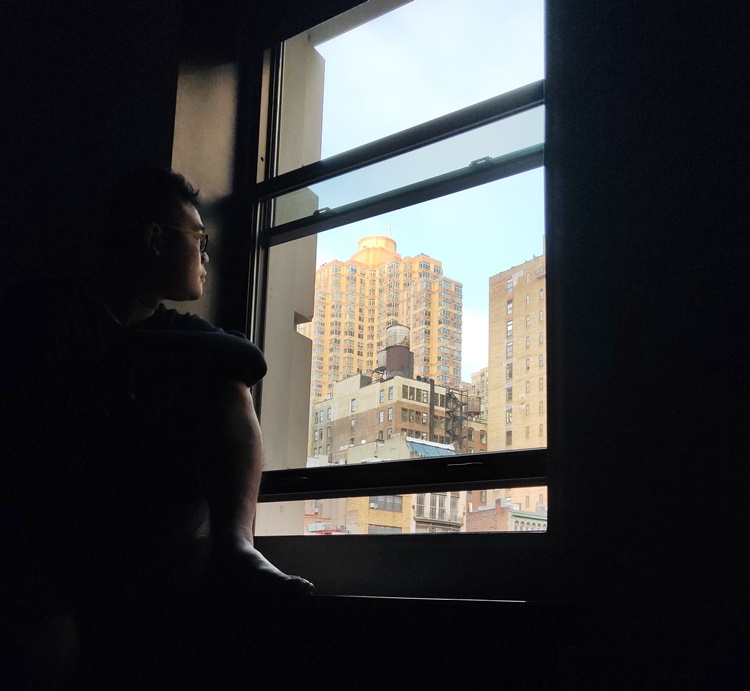 I actually retook this shot a lot, nailed it!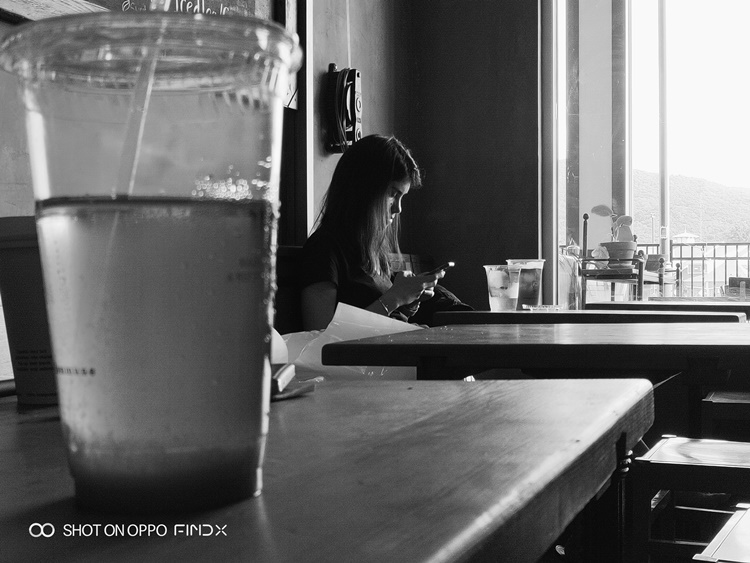 Portrait mode in Mono-Tone Light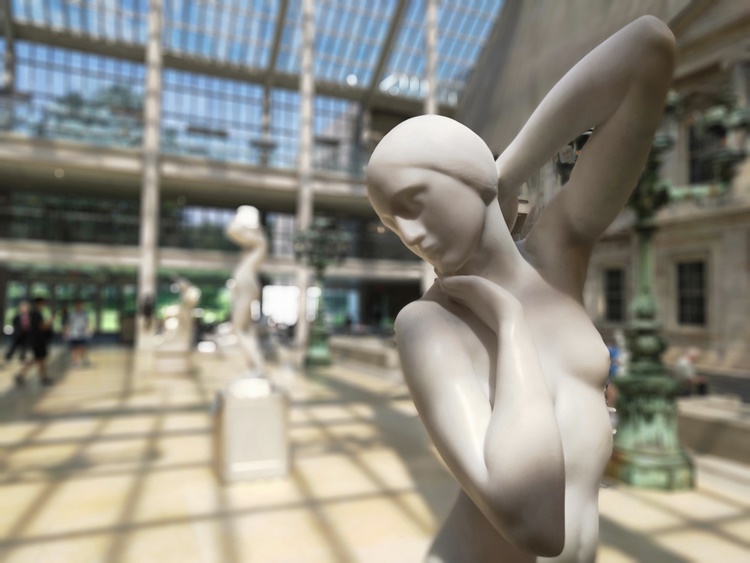 Another Portrait shot, not bad lah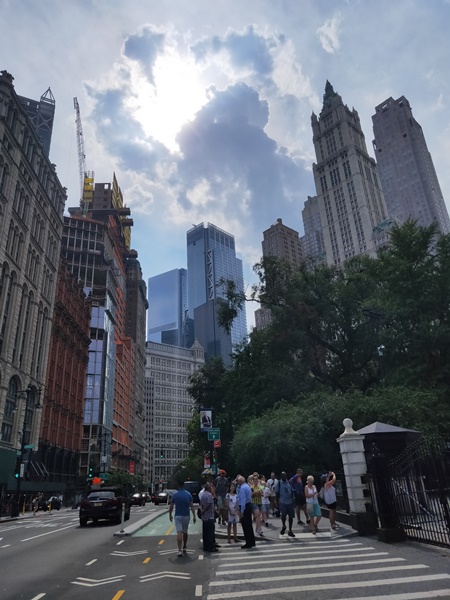 Find X can handle strong backlight shots quite well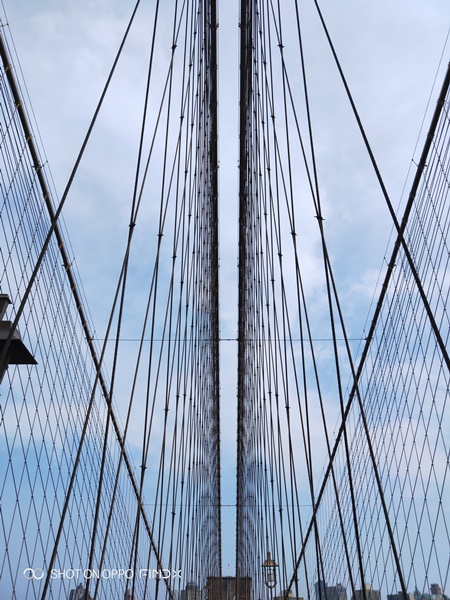 Auto shot of the Brooklyn Bridge wires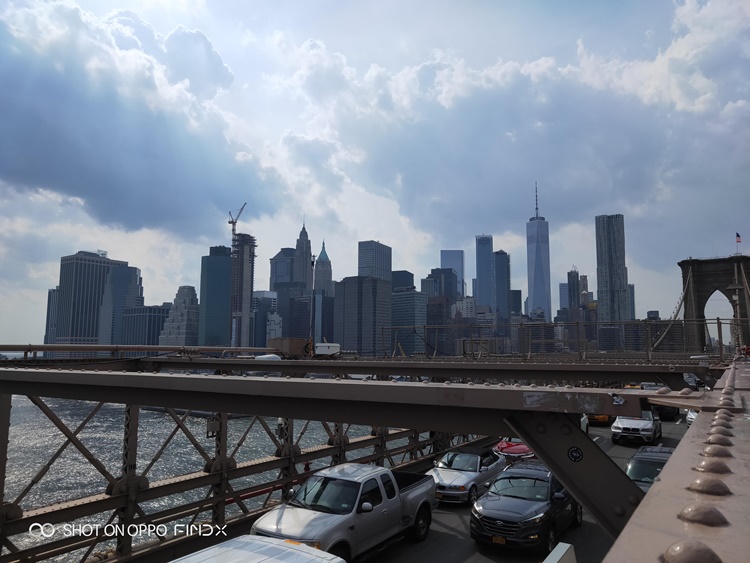 Wide shot of a part of New York City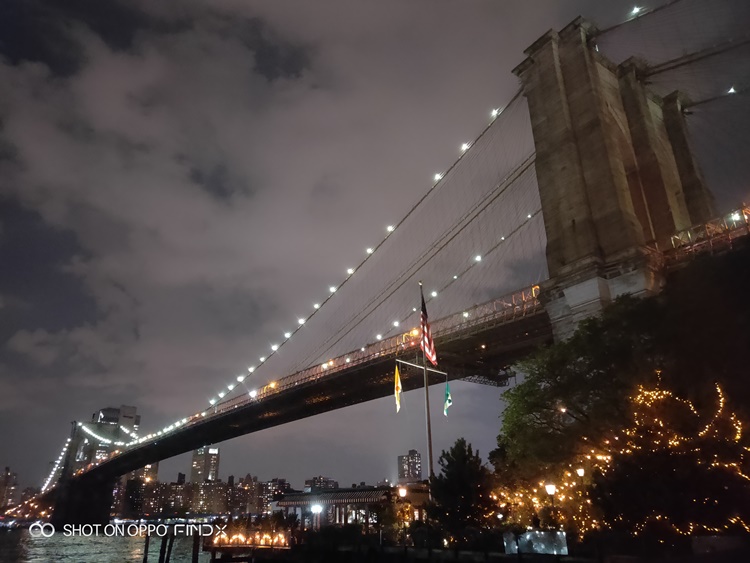 Night shot of the Brooklyn Bridge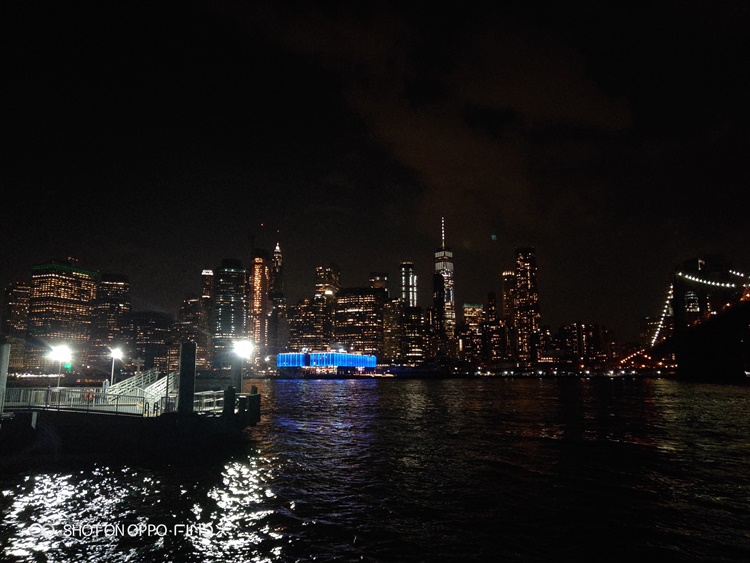 Attempting another night shot of the city, you can definitely see the noise in the clouds there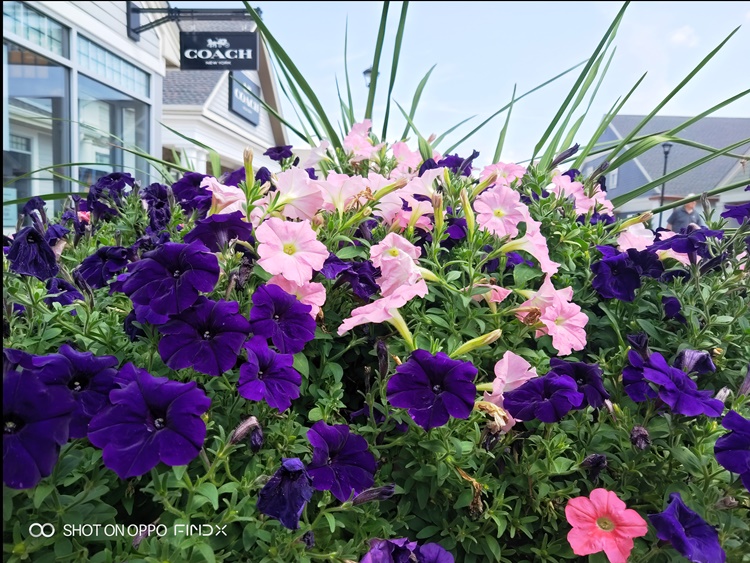 Medium shot, auto. The colour contrast between these flowers is exactly what it is

Panorama shot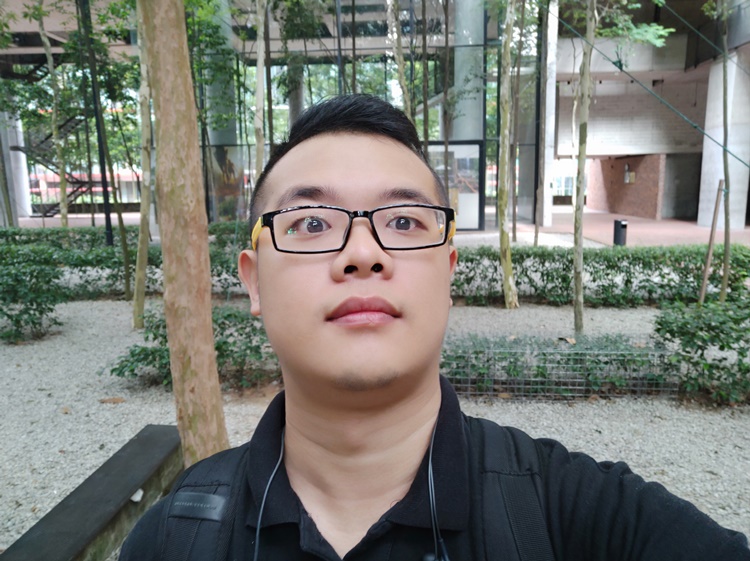 Selfie!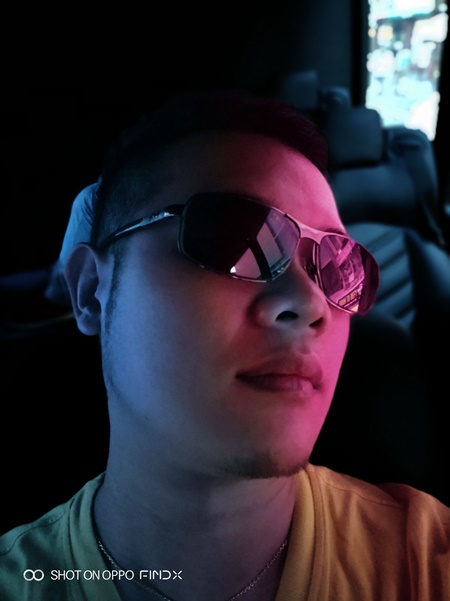 Another selfie, this time using Portrait Mode in Bi-Color lighting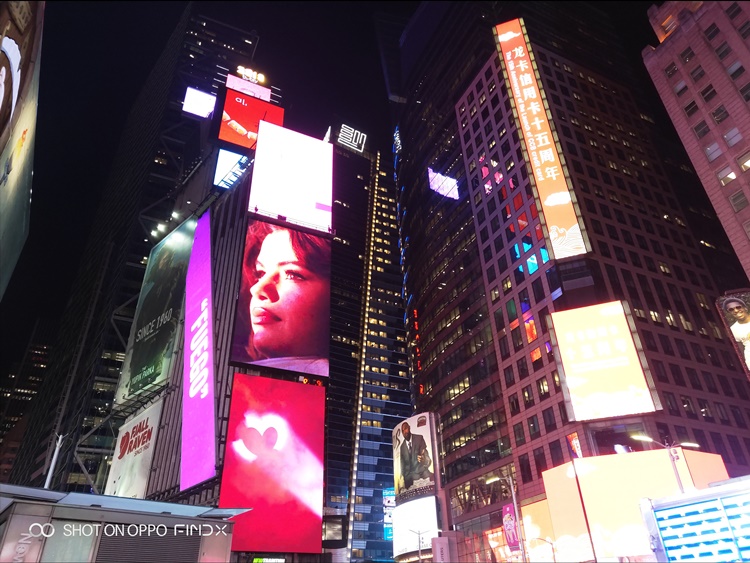 Auto shot in Times Square (New York), the lighting from the advertisements are kind of overexposed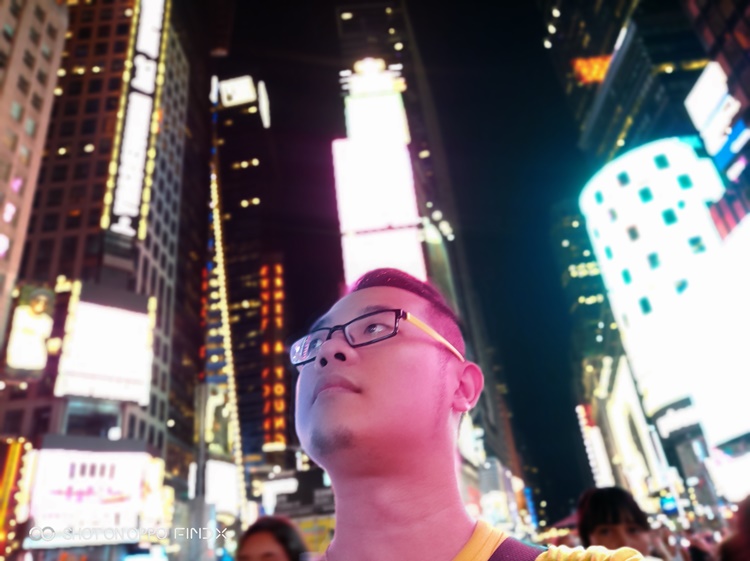 As mentioned, the Find X takes care of the backlight even for your selfie
Conclusion - Too cool for its own good?
So all in all, I'd sum up this flagship as a glass cannon. But I think OPPO deserves some credit for trying to think out of the box with the motorized camera. Combined with the aesthetic design, high-end tech-specs, features and performance factor, it's quite a good phone to have but the camera for night photography could have been better, the dust-collecting problems in the motorized camera therein cannot be ignored, as well as making the phone too fragile for its own good.
In the price range of RM3699, the Find X has plenty of competition namely the recently released Samsung Galaxy Note 9 (128GB + 512GB expandable memory) for the same price, Galaxy S9+ (RM3579), OnePlus 6 (8GB + 256GB, RM3099), Huawei P20 Pro (better camera performance, RM2899), ASUS ZenFone 5z (8GB RAM + 256GB, RM2299), or even the more affordable Xiaomi Mi 8 (RM1599) that has similar tech-specs will give the Find X a disadvantage if its just performance. Honestly speaking, the main reason that you'd want to buy this phone is to look cool with the motorized camera but it helps that it can handle gaming and take reasonable shots as well. Just saying.
Do you agree with our review? Or it actually doesn't matter because the motorized camera is cool (I still love it, though). Thanks for reading and let us know in the comments below. Stay tuned for more smartphone reviews at TechNave.com.