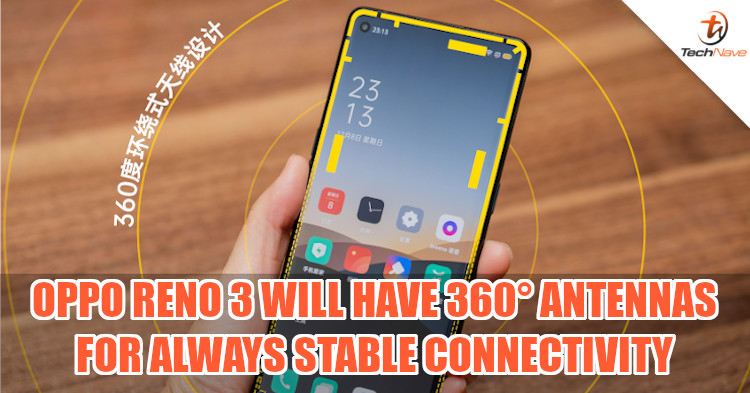 Ever encountered that issue where your phone's signal drops when held a certain way? News has surface that the OPPO Reno 3 will come with 360° antennas for always stable connection. That's great for those moments when you can't afford your signal or connection speed to drop.
OPPO's Global Vice President, Shen Yiren, broke the news in a Weibo post yesterday. He showed an illustrated image that traced the outlines of the antennas, which more or less 'frame' the sides and corners of the device. This design will ensure that your phone's signal will always remain stable.
We already know that the OPPO Reno 3 is on its way soon, with some models expected to feature the latest Snapdragon 765 5G chipset. Its other tech specs include the 8GB of RAM, up to 256GB of internal storage, and a 6.5-inch AMOLED display with a 90Hz refresh rate.
From all the news we've seen of this device so far, it's shaping up to be a very impressive device. But would this be one you'd buy when it's out? Let us know through comments on our Facebook page and for more news like this, stay tuned to TechNave.com.