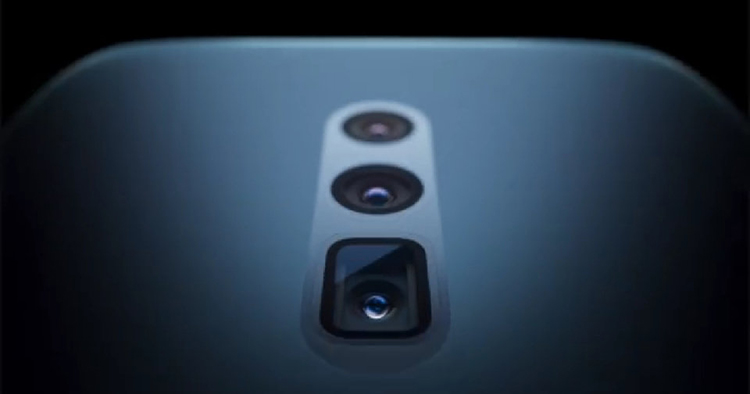 OPPO's Vice President, Shen Yiren, has always shared a lot when it came to the OPPO Reno. This time, he shared that the OPPO Reno may come with OPPO's brand new VOOC 3.0 charging which is 23.8% faster than its predecessor in contrary to rumours of it having 50W fast charging.
The VOOC 3.0 fast charging technology is able to power up your device from 0%-75% in just 30 minutes with 20W of power. Another fast charging technology OPPO had just developed for cars is the supersonic SuperVOOC fast charging which is made for cars which can fully charge a 2500mAh battery in 15 minutes or 45% in just 5 minutes. Shen Yiren explained that SuperVOOC cannot be implemented into the OPPO Reno due to restrictions such as battery size as well as space of the phone's components. Despite that, I'm sure we can expect the VOOC 3.0 charging to be almost on par!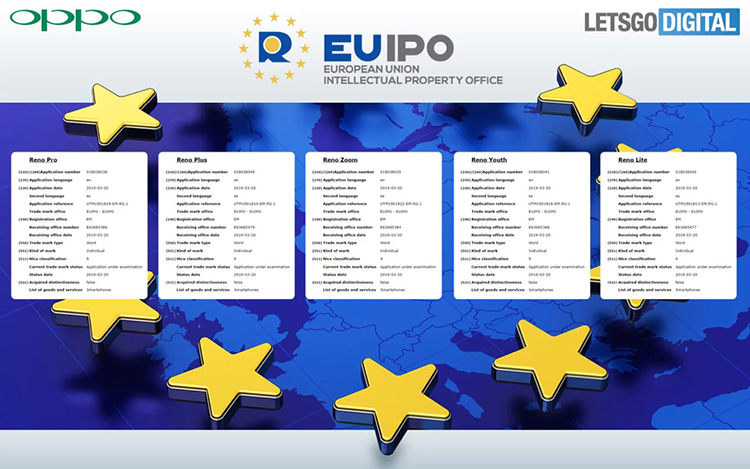 Besides that, we may also be seeing the OPPO Reno out 5 in variants. In contrary to a major leak which showed that the device may come in 3 variants with different specs for each variant, a trademark application submission by OPPO Mobile Telecommunications to EUIPO (European Union Intellectual Property Office) and the IPO (Intellectual Property Office UK) show otherwise.
The trademark show 5 different smartphone names, each a different variant for the OPPO Reno. The names are Reno Pro, Reno Plus, Reno Zoom, Reno Lite and Reno Youth. The OPPO Reno Pro may likely be released with the Snapdragon 855 chipset and 5G connectivity. However, it is unconfirmed if all the models would be released with this chipset.
We expect the OPPO Reno Plus to be released with a larger screen, battery or internal storage. If the case for the battery may be true, we may just be seeing more 4800mAh battery capacity on this model as OPPO had announced that the OPPO Reno would be released with 4800mAh battery. Maybe 5000mAh like the Huawei Mate 20X? This would be perfectly suited with OPPO's brand new VOOC 3.0 fast charging technology.
OPPO Reno Zoom may be released with OPPO's 10x lossless zoom technology which they had showcased at MWC 2019 and on Shen Yiren's Weibo account. The camera setup that we have seen before on the device features a triple rear camera setup with a periscope lens in the shape of a square. The setup may feature a 48MP sensor, an ultra wide lens and a 8MP zoom sensor.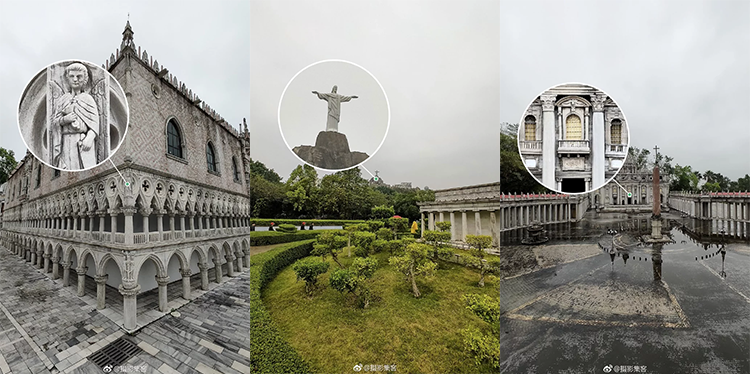 Some photos we can expect to see with the 10x lossless zoom
Meanwhile, the OPPO Reno Youth is what we expected the device to be when it was first announced when we saw the designs for the device's campaign. Something hip, fashionable and trendy which may just be in the budget to mid-range pricing range. This variant may be easier on the pockets with decent specs to appeal to the young working adults.
Next, the OPPO Reno Lite is what those looking for a budget version of the device with no frills and less powerful hardware. It is likely that this particular device might not come with the 10x lossless zoom, 48MP camera, lower tech specs and more.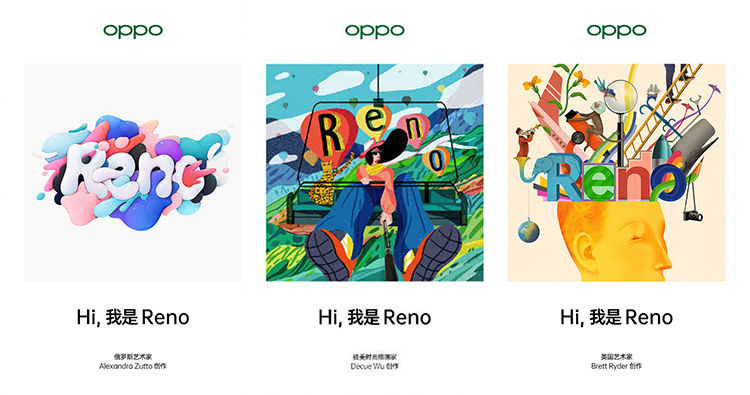 Some of the trendy Reno campaign launch posters
The OPPO Reno is set to be launched in China on the 10th of April. The device has been confirmed to have very slim bezels like the OPPO Find X and has been speculated to come out in 4 colours in Malaysia. We're still a ways away from the launch so there is a possibility that this information may change again so take this article with some skepticism. No Malaysia release date or pricing has been revealed but we'll make sure to update you on TechNave.com!