OnePlus 5 review - A better Android alternative to the Apple iPhone 7 Plus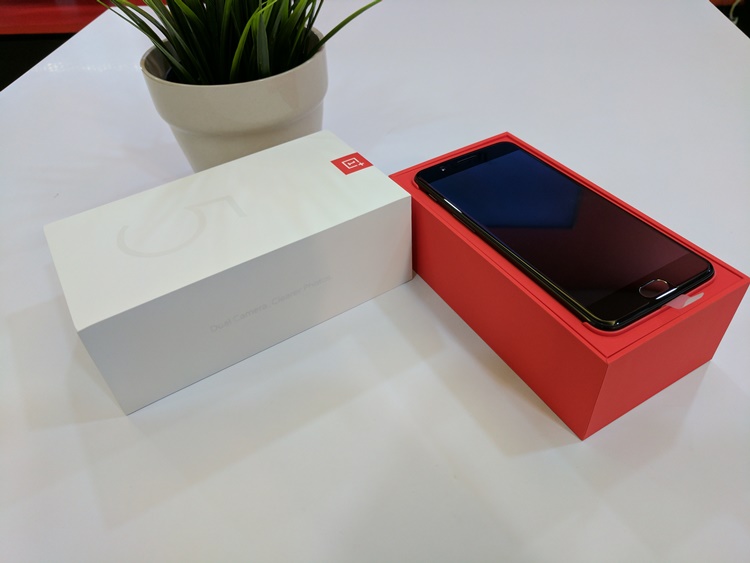 Everyone's ideal smartphone would be one that has good performance (battery and camera) yet offers value for money without selling our organs off (especially kidneys). But in reality, that's a hard thing to balance. It's either you pay highly for a premium product or pay low for mediocre products. Well, aside from Xiaomi, OnePlus is making that dream come true. If you remember reading our review of the OnePlus 3T, we dubbed it as the "flagship killer" and this applies the same to the OnePlus 5. Find out more below in our review.
Design - Slim but similar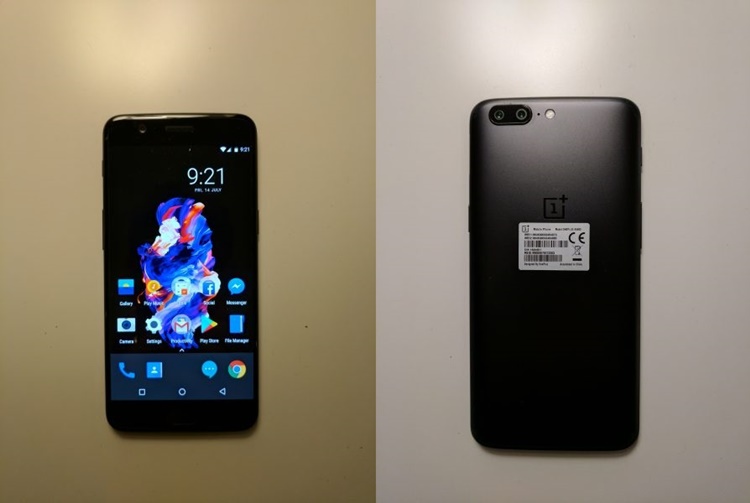 When we were watching the OnePlus 5 reveal via live stream, we were actually kind of disappointed of how similar it looks like to the Apple iPhone 7 Plus. Dual rear cameras, check. Same antenna marking, check. Yet at the same time, it suddenly started to look like the vivo V5s in some ways, so this is how I would describe the design - it's basically what would result if the iPhone 7 Plus and V5s had a baby. I wish OnePlus continued their trademark design, but I guess they wanted a slim phone which they finally did. So...yeah.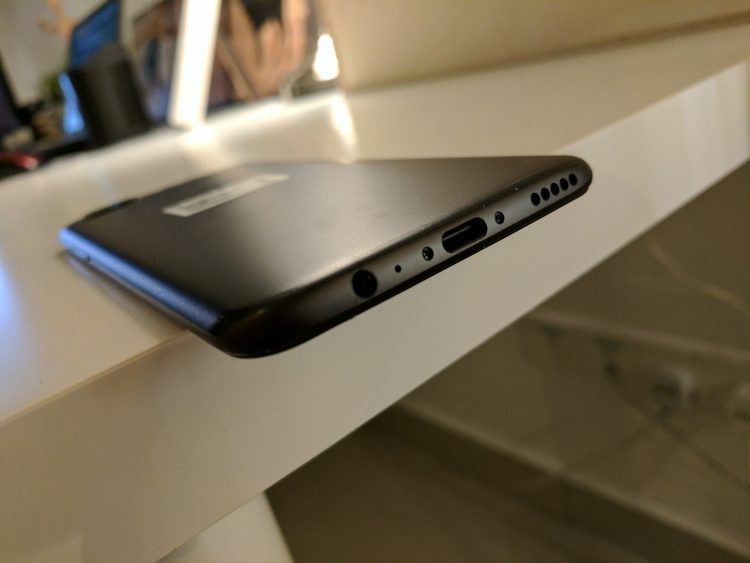 Headphone jack, USB Type-C and speaker grills
Anyway, although the device houses a 5.5-inch display, the model itself is quite lightweight at only 153g. It actually resembles a 5.2-inch device quite closely, thanks to the 2.5D panel and the curved metal back. I hope you don't have shaky hands, though, because if you accidentally jerk your hands, the OnePlus 5 will surely fly off.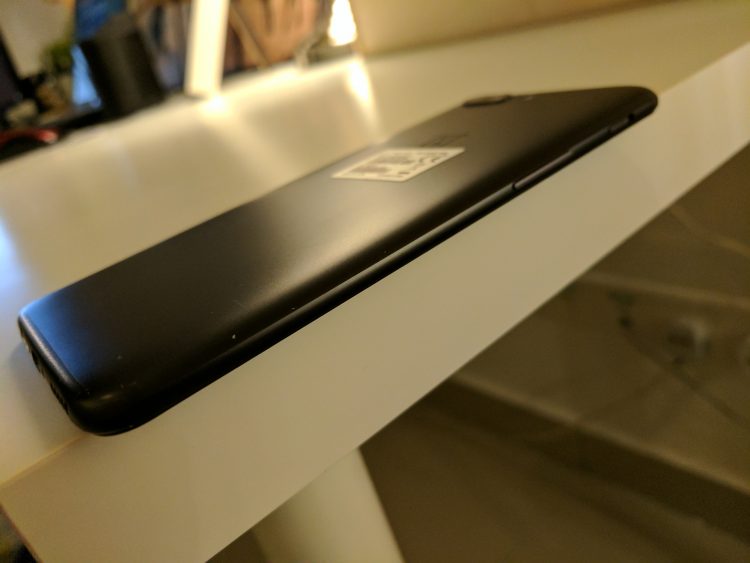 Hard to see but it's there
There is one design feature which I find it to be very convenient, which is a volume slider button on the top left side of the phone. There are three modes when using the slider button, from descending order from the top it goes: sound -> vibration -> mute. It's also interesting to note that a few foreign reviewers think that every smartphone manufacturers should add this.
Tech-specs and features - Nice camera features and nothing else
Here are the OnePlus 5 specifications: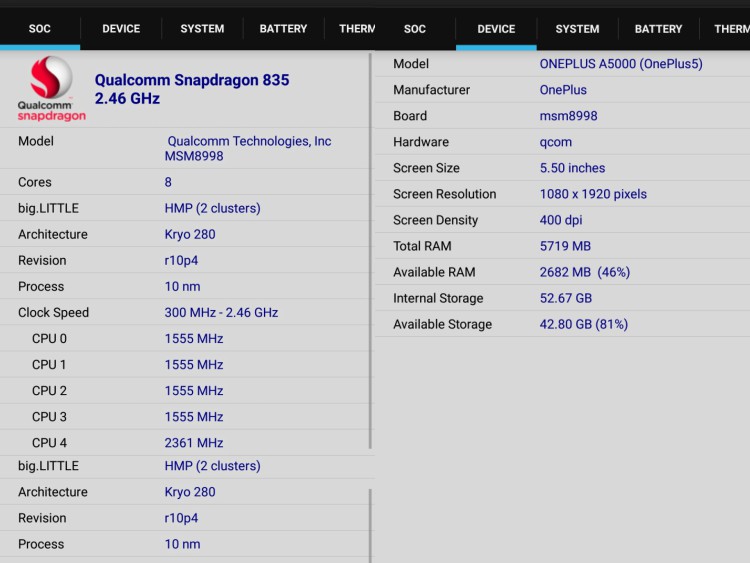 Qualcomm Snapdragon 835, clocking in at 2.45GHz
6GB / 8GB LPDDR4X RAM
64GB /128GB internal storage (UFS 2.1 2-lane)
5.5-inches Optic AMOLED/DCI-P3 display in 1080p
Dual 16MP (f/1.7) + 20MP (f/2.6, telephoto lens) with LED flash | 8MP front camera
Features USB Type-C, fingerprint sensor
Supports Wi-Fi 802.11 a/b/g/n/ac, One Global Version CAT12/3CA, Bluetooth 5.0, NFC connectivity
Android 7.1.1 (Nougat)
3300 mAh battery
At this moment, the OnePlus 5 is probably the most powerful flagship we've seen so far (for now, check the benchmark scores at the performance section below). For a price of RM2388 (from Brightstar), it's considered quite economical for a premium phone featuring a Snapdragon 835, 6GB + 64GB memory capacity, a dual rear camera with a telephoto lens intact, 3300 mAh battery and more. However, in terms of software features, there isn't really much to look at.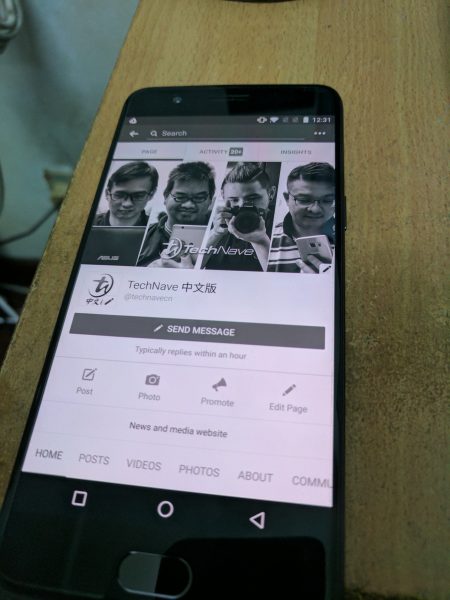 The Reading Mode
If anything, I guess we can start off with the phone's screen brightness settings. It offers a few choices of colour settings for users and if you set the brightness to the max - it's really bright that it can scare off vampires (I'm just kidding, but you get the point). Additionally, there's also Google's Night Light mode, Reading Mode which I think is useful because it makes the display black and white, which is quite suitable for bookworms who prefer reading ebooks nowadays.
Regarding about the "jelly" effect issue, we didn't really experience any of that so that was likely an isolated case. Best to head back to the original store that you got from to check the issue if it does happen.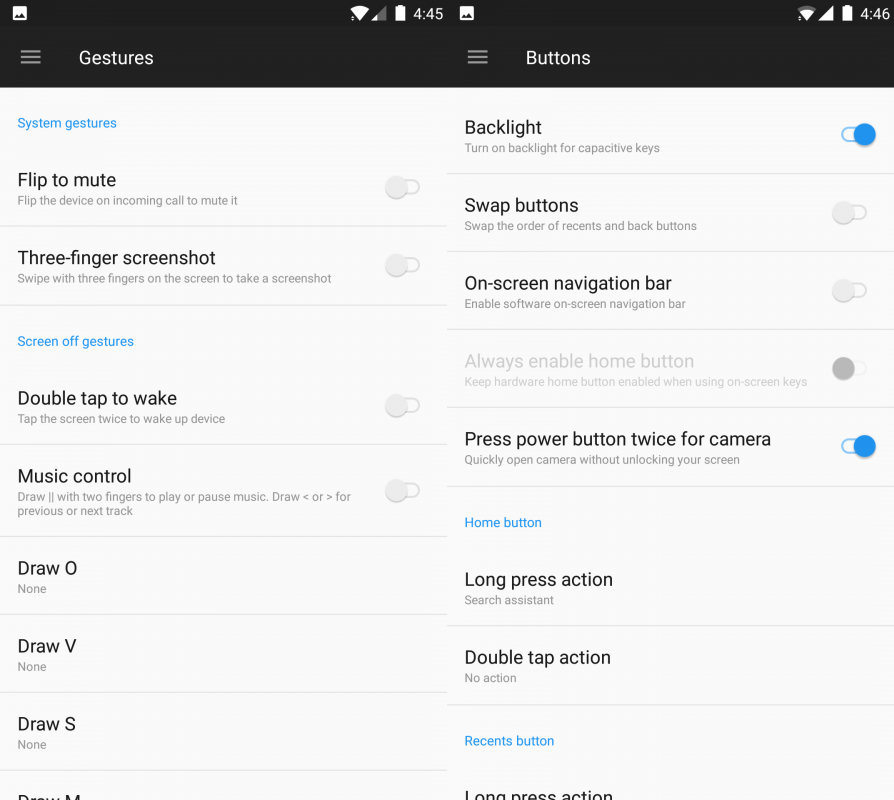 Lots of convenient ways for you to use the OnePlus 5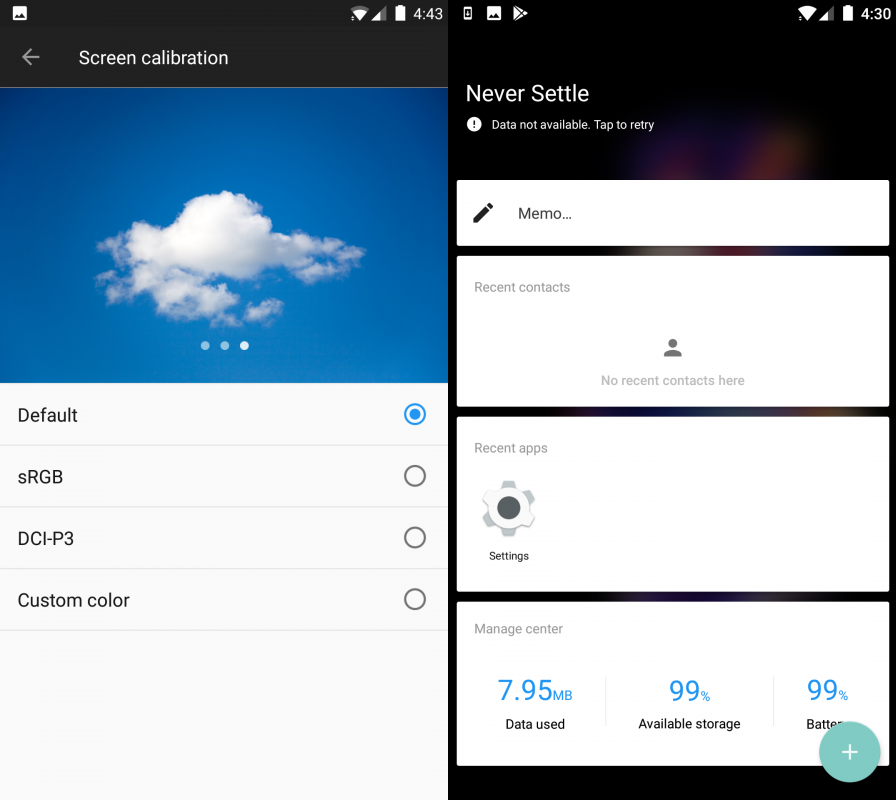 Screen calibration and the briefing screen
Moving on, there are a wide variety of camera options. It has automatic, manual mode, portrait mode, beauty mode and more pre-installed for the user. We think the portrait mode is pretty good, but more on that later.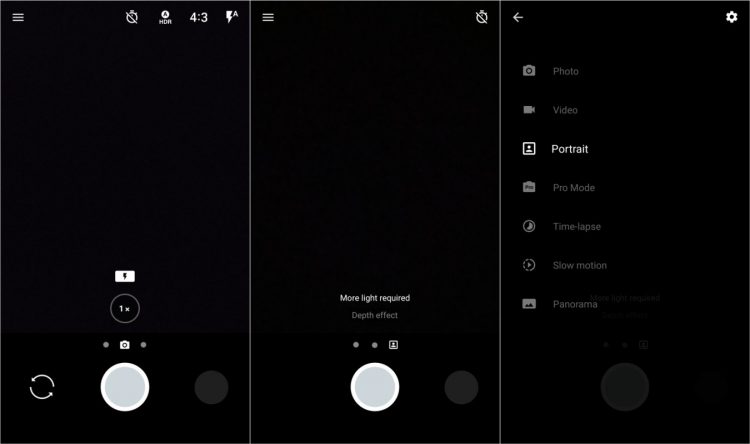 Camera menu
Performance - Much killer, so power
As mentioned earlier, we weren't kidding when we said the OnePlus 5 is probably the most powerful flagship killer right now. The benchmark results speak for themselves. So with this, it's a no brainer that it can run graphic intense games naturally like Asphalt 8: Airborne at the highest quality without any lag.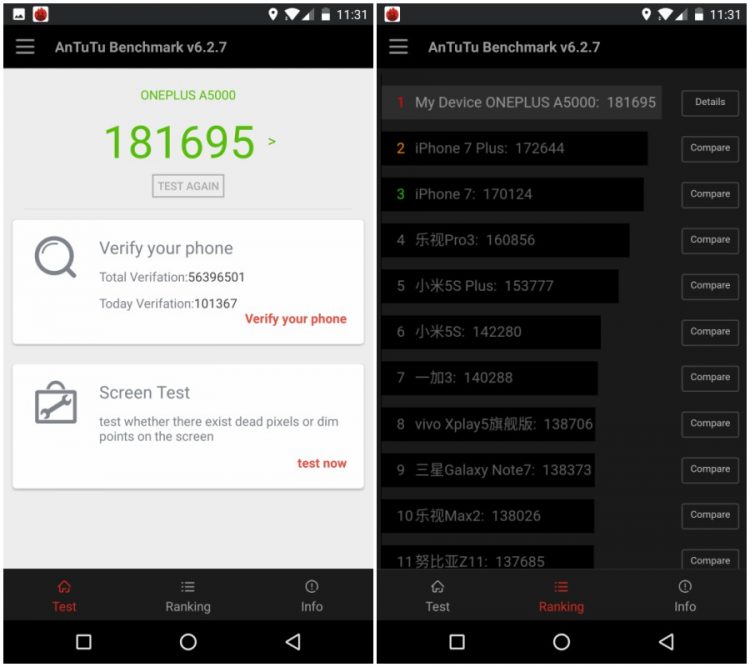 AnTuTu score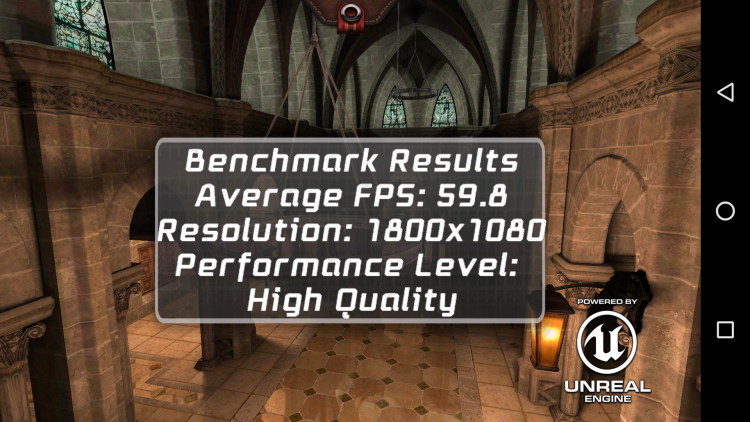 Epic Citadel score
3DMark score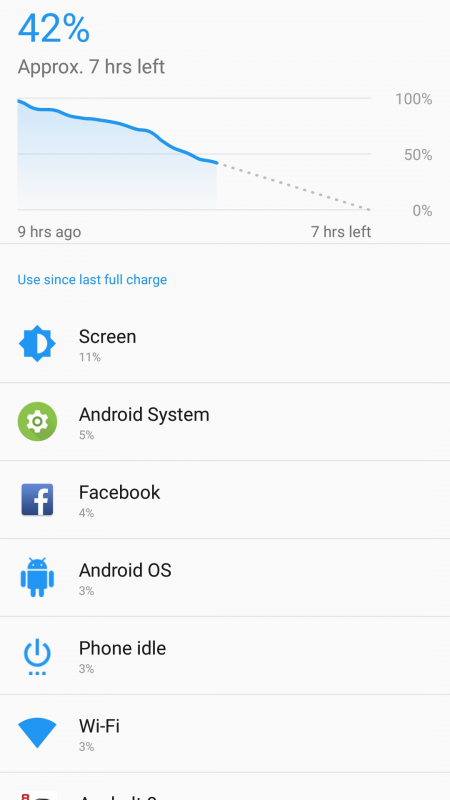 Battery life chart
But the real deal is the battery life, it's only 3300mAh but it can last pretty long, up to 17 hours a day on average usage due to the low power consumption from the 10chipset. Plus, the Dash Charging technology can fully charge the device up to 70% in just an hour, more or less. Talk about the need for speed there! Do note that this can only be done with the OnePlus' charging cable, or else it will just charge normally.
The OnePlus 5's camera is quite good too, the details in the images below are clear and even if you take a selfie with the sun behind you, you can still see your face and that's impressive. The fast auto focus is a beast, the portrait mode effect does not look too artificial as well. But how about the telephoto lens? Well, we think it's quite good too, but it does suffer in dark areas since the aperture is only f/2.6.
Unfortunately, sometimes the lens picks up too much light especially in dark areas with street lights, so you'd probably have to adjust the focus a few times before you take the shot. The electronic image stabilizer for the video recorder didn't really make a good impression as well. But even so, it still takes beautiful footage in 1080p 60fps mode. Anyway, check out the image samples below!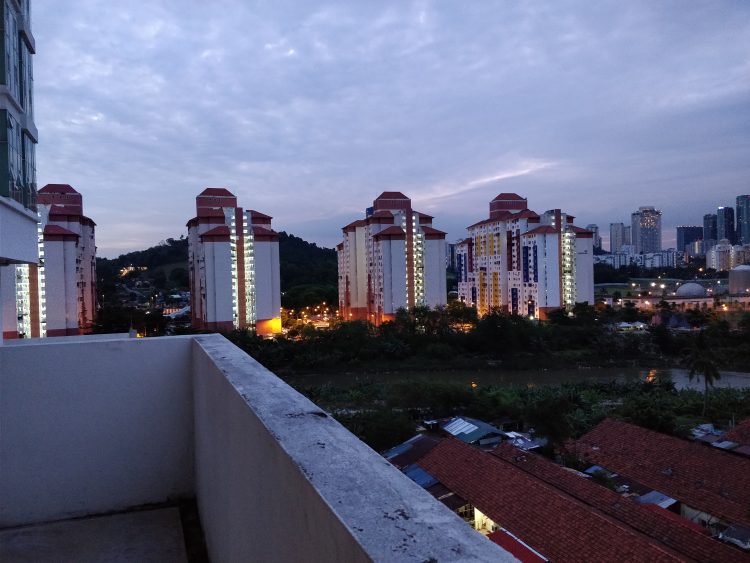 Nice evening view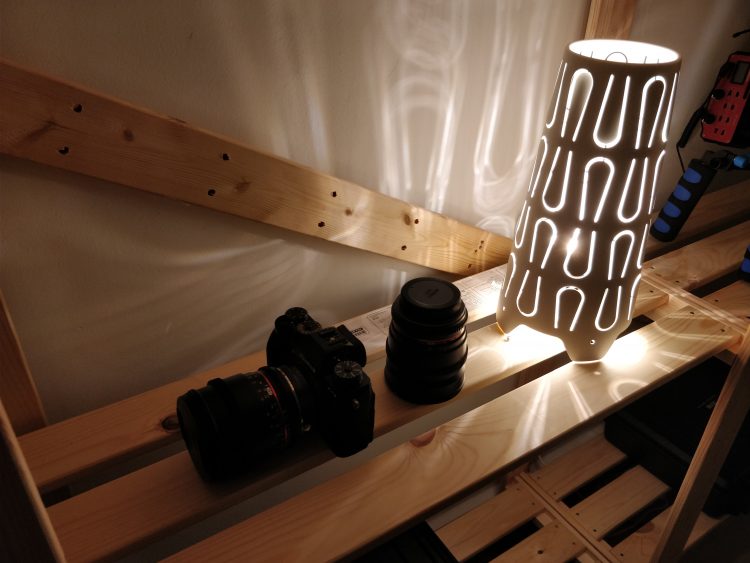 Very good dynamic range balance in a low-light setting shot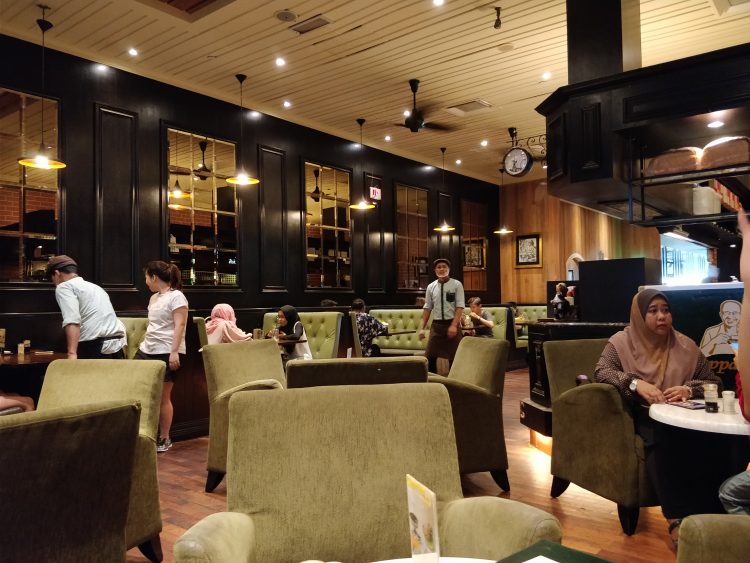 Indoor shot, auto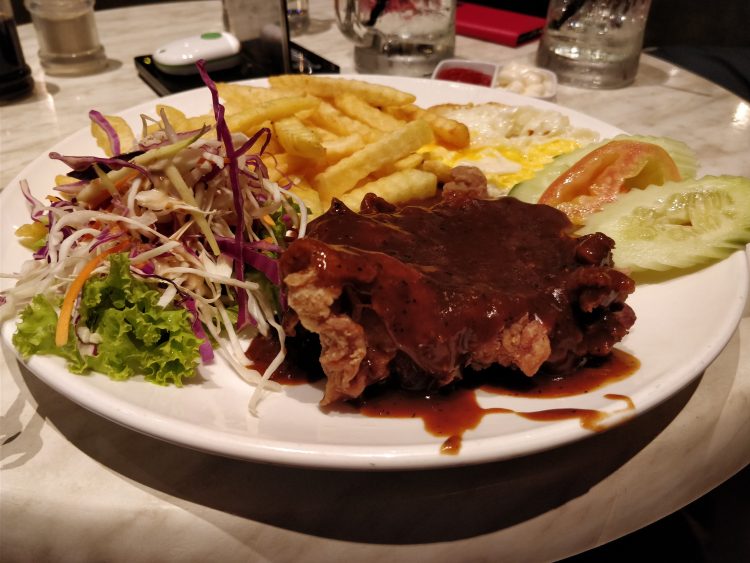 A close-up auto shot, mhmm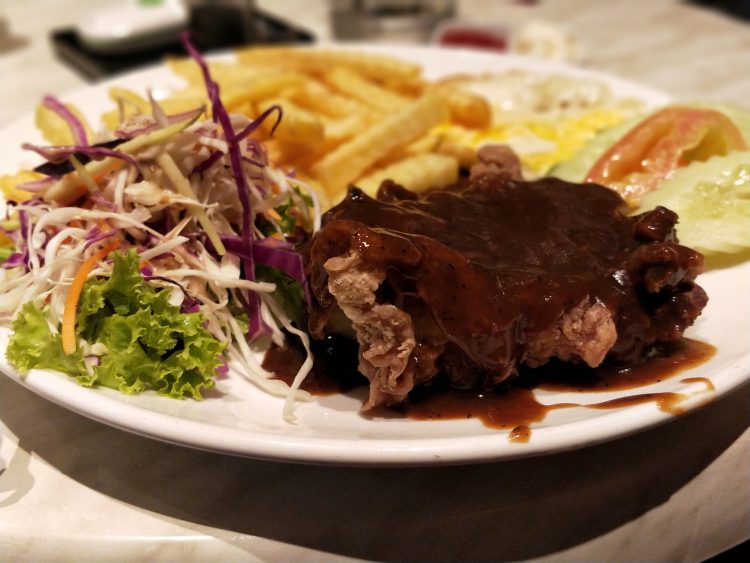 Portrait mode no.1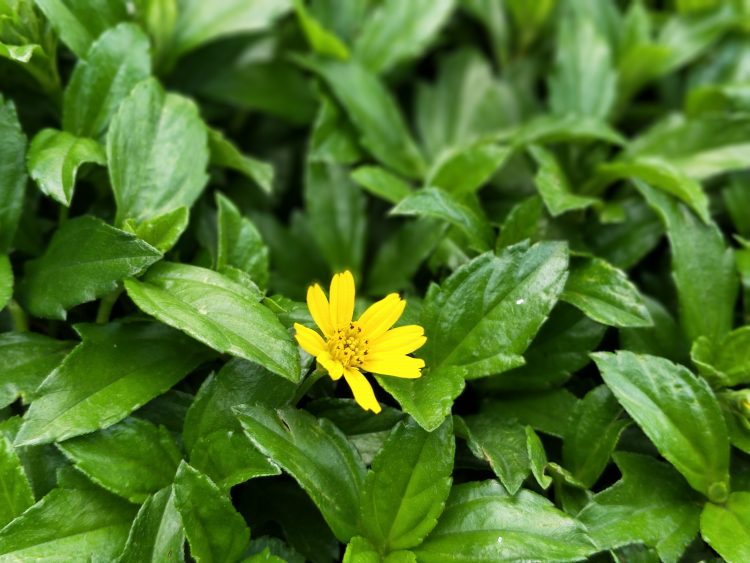 Portrait mode no.2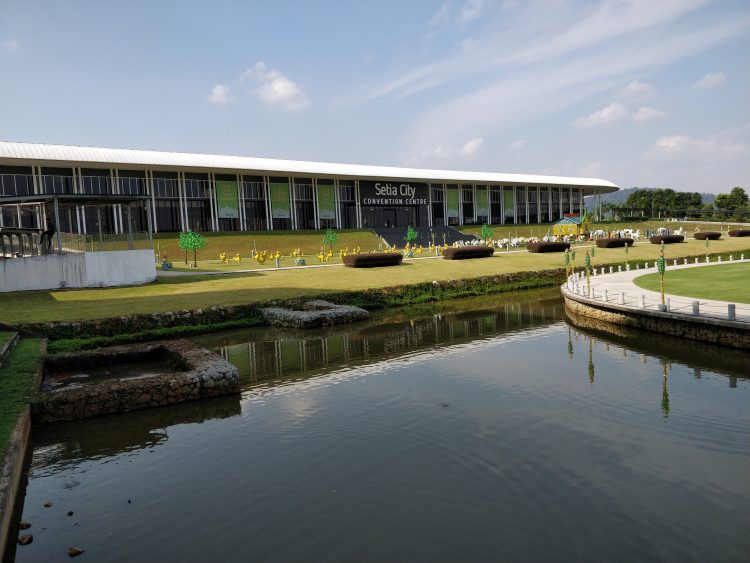 Outdoor shot, auto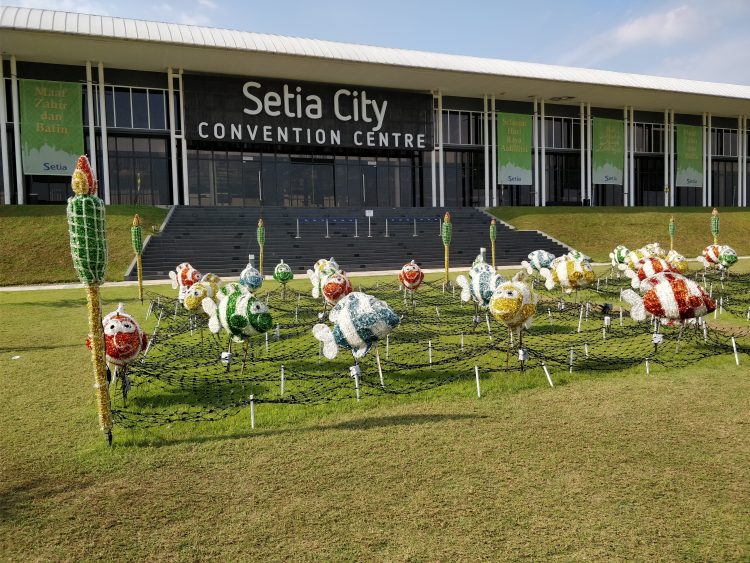 Before optical zoom x8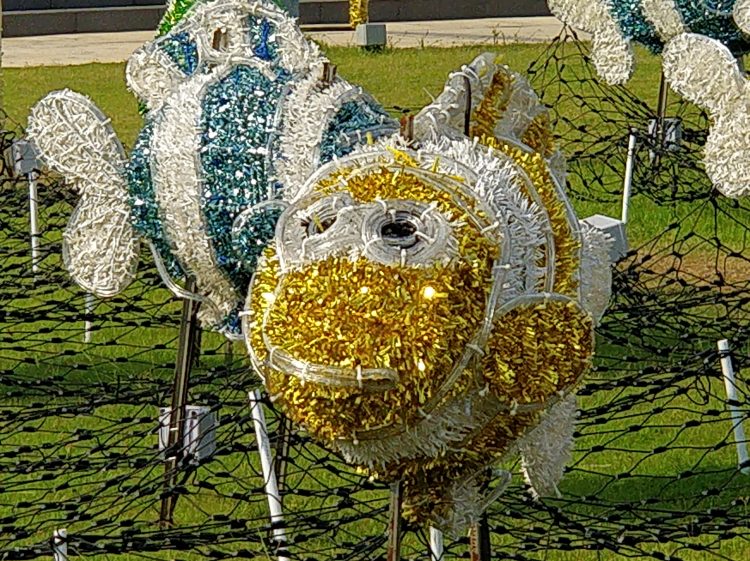 Optical zoom x8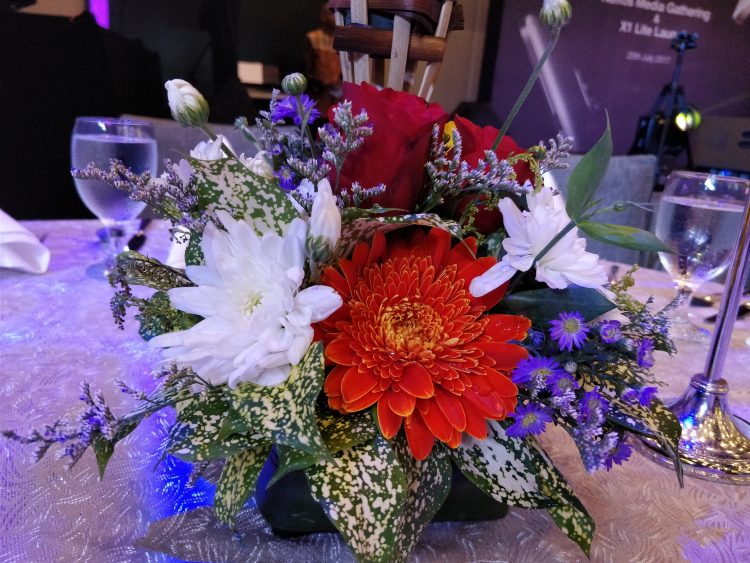 Another close-up shot in a low-light setting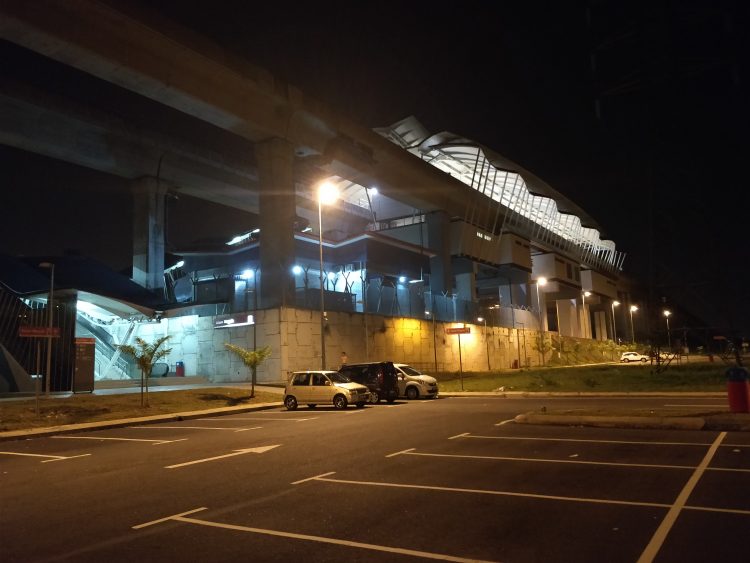 You can see the flare overexposed a bit from the street light there after adjusting the focus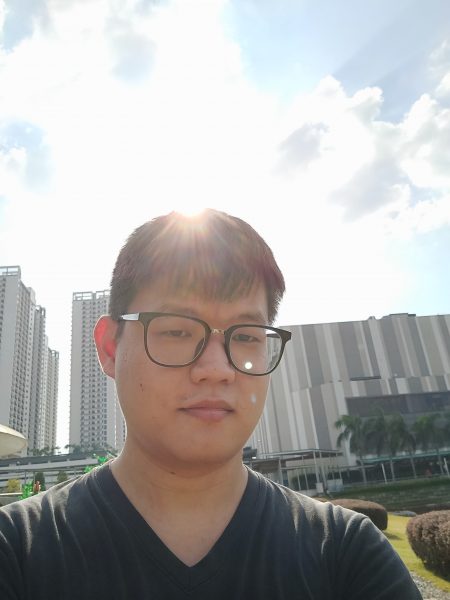 Our boy, Jim doing his selfie under the sun light, his face is still visible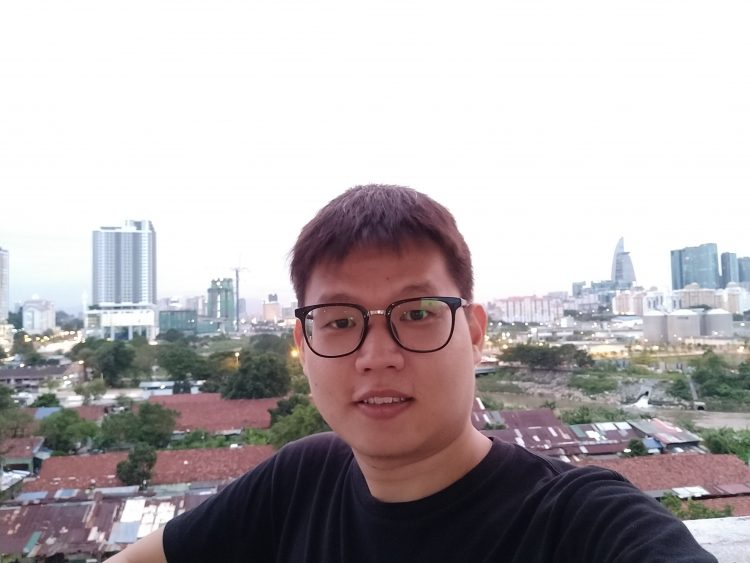 Another selfie using timer mode
Conclusion - A better Android alternative to the iPhone 7 Plus
There are several reasons to like about the OnePlus 5, powerful specifications, awesome camera capabilities, good battery life and the fast Dash Charging technology, plus some minor hiccups of the common overexposed flare in a low-light environment and shaky video recording just for RM2388. What more can you ask for?
Okay, there is the Xiaomi Mi 6 for RM1899, but we haven't really tested it so we can't say for sure about that. But one thing for sure is that this is called a "flagship killer" for a good reason, if you compare to the iPhone 7 Plus which is RM3699, the OnePlus 5 is obviously a better alternative since both have that similar telephoto lens. It's also much more affordable than the Samsung Galaxy S8 which goes for RM3299 (now RM2595, but still if you don't like the Infinity Display, the OnePlus 5 is definitely more preferable). Granted, the Huawei P10 is currently going for RM1939 from RM2499 but this is more of for those who prefer a dedicated monochrome sensor.
So what do you think? Do you still agree that the OnePlus 5 still stays true to the "flagship killer" title? Thanks for reading the review and stay tuned for more at TechNave.com.
OnePlus 5 Specs & Price >