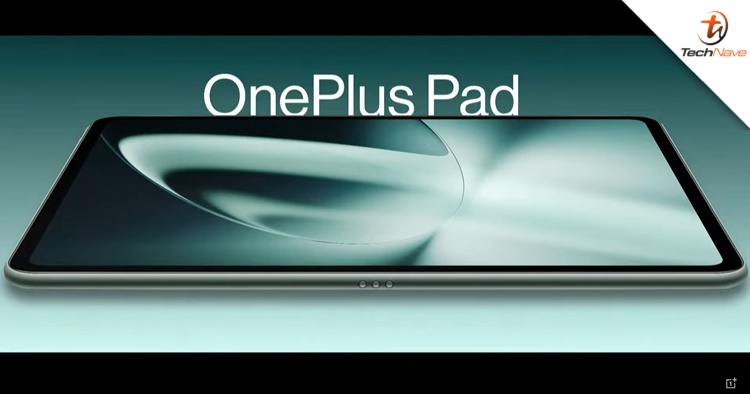 For the first time ever, OnePlus launched its first tablet after many years in the industry. The OnePlus Pad looks like most tablets but its specifications look good. Without further ado, you can check out what the tablet has to offer.
For starters, the OnePlus Pad features a MediaTek Dimensity 9000 chipset, 12GB of LPDDR5 RAM and UFS 3.1 storage (not mentioned during the livestream event). The battery is humongous too, using a 9510mAh battery that can stand for up to a month and has 67W SuperVOOC charging technology. This tablet is also the first to have a 7.5 ratio ReadFit Screen.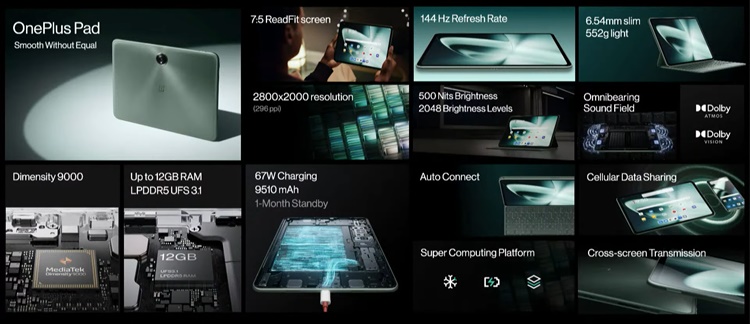 Compared with other tablets that normally have 11-inches displays (more or less), the OnePlus Pad's 2.5D curved display measures 11.61 inches and while that doesn't sound like a big difference, it certainly gives more space. As expected, it also has a high 144Hz refresh rate, 2800 x 2000 pixel resolution (296 PPI), 500 nits of brightness, as well as 2048 levels of Intelligent Brightness control.
The primary rear camera is pretty huge but it's only 13MP whereas the front camera is 8MP. OnePlus also emphasized on connectivity, which the tablet can sync with OnePlus phones for file sharing, as well as a OnePlus magnetic keyboard and OnePlus stylo for multitasking. It's also worth mentioning that the tablet also supports Dolby Atmos and Dolby Vision for entertainment.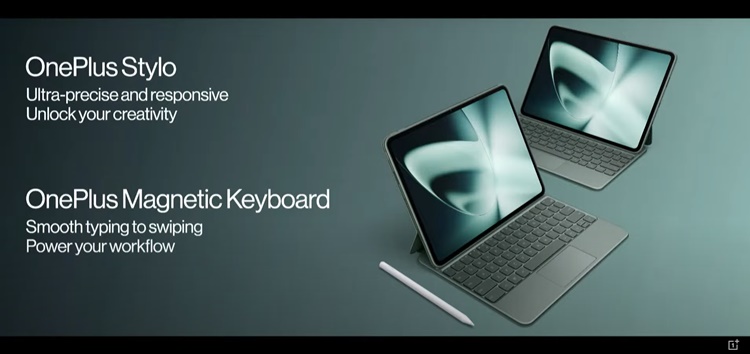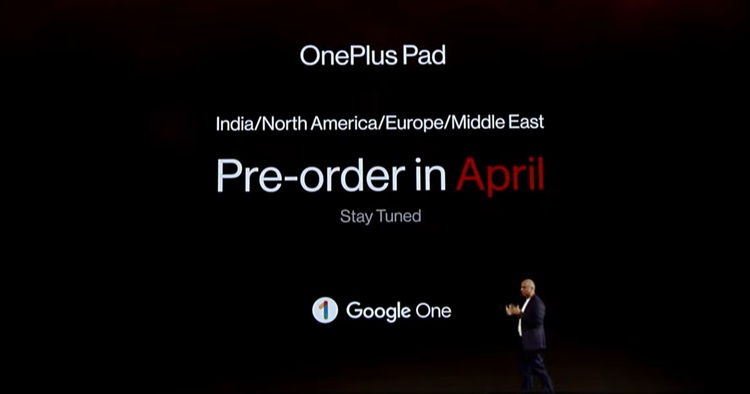 OnePlus didn't mention anything about the price and availability yet, but the pre-orders will begin in April for India, North America, Europe and the Middle East first. In the meantime, you can check out the OnePlus 11 5G, OnePlus Buds Pro 2, and the OnePlus Ace 2 in the hyperlinks given. Stay tuned for more trending tech news at TechNave.com.