OnePlus teases OnePlus 5 once again, 128GB OnePlus 3T still under manufacture.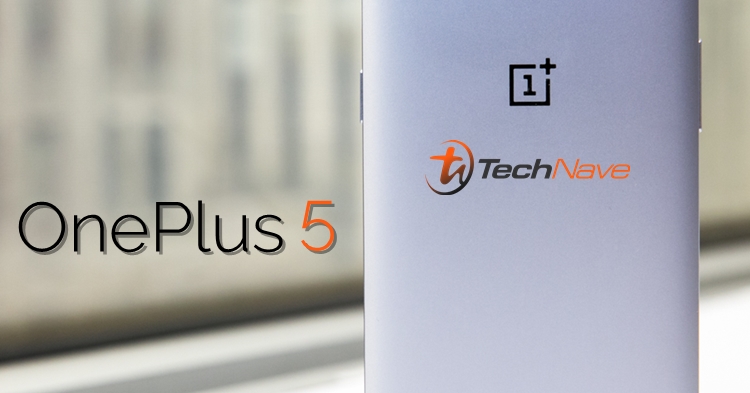 The OnePlus hype train has no brakes it seems. In the past week or so we have been teased time and time again by unofficial posts and spec leaks. Now at last, we have a solid official announcement by the flagship killer specialists!
OnePlus has posted the first official teaser for their upcoming flagship device, the OnePlus 5, on their Weibo account. The teaser is merely a blank photo with the words "HELLO 5" along with the OnePlus logo on the upper left corner and dully captioned "Hey Summer! Give me five!".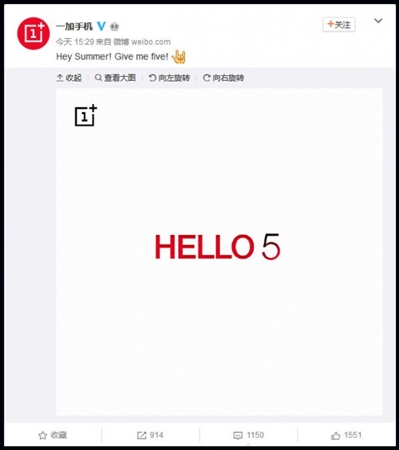 Along with the tease, there was also a OnePlus sketch leak circulating around the internet. Interestingly, the sketch showed that the phone will indeed rock a dual main camera set up but it will also be packing a sweet dual front camera set up as well. OnePlus, you really know how to make things spicy. On top of all that, it can also be seen that the camera region will be covered by a single ceramic plate and the return of the notification slider at the side. The ceramic plate will not only serve an aesthetic purpose, but it allows signals to pass through and it is a stronger alternative to glass. For the general look of the phone itself, the casing will probably be of a brushed aluminium material and it is nice to see that the OnePlus has kept their trademark curved back look. What an exciting beast of a phone this has turned out to be, if the leaked sketch was legitimate of course.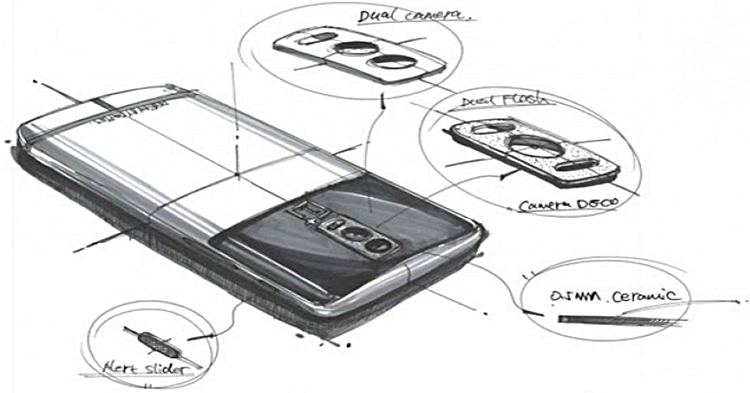 However, please don't forget that these are again, speculations and unofficial sketch leaks so please do take them with a pinch of salt. I know, I hope that they are true as well.
On a side note, fans of the 128GB model of the OnePlus 3T will still have a chance to purchase the said device. Although the OnePlus 3T has been listed to be sold out or discontinued in some markets, OnePlus has made it known that the phone will still be manufactured even when the OnePlus 5 is probably just around the corner. Customers planning to buy the OnePlus 3T can wait for the next wave of fresh units and should be available soon in the near future.
So much to look out for in the coming weeks. Want to stay updated? Make sure to tune in to TechNave.com for the latest news and updates.