Rumours: OnePlus 5 gets a price tag and a release date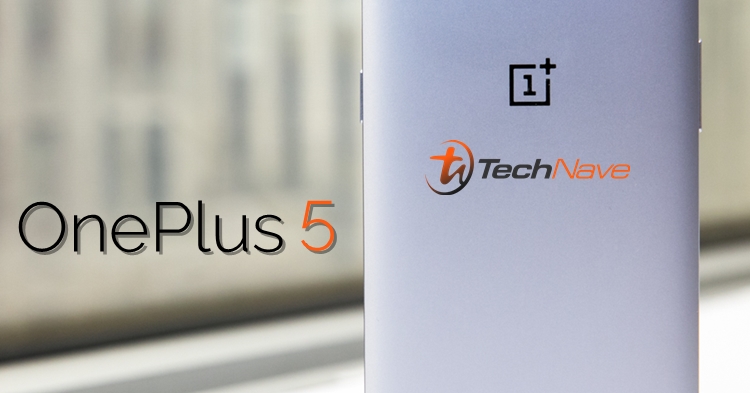 The flagship killer specialists, OnePlus, have indeed been hard at work lately. Despite only hearing mostly teasers and rumours, it seems that their next major release, the OnePlus 5 is set to be launched in the American summer (around 20 June 2017). As usual, the expected Malaysian release should not be that far off. This news came from official information directly from the OnePlus home turf of Shenzhen, China.
On top of all that, OppoMart has also listed the OnePlus 5 on their retail page through last weekend. The device was listed at the American price of $449 which would be the Malaysian price equivalent of around RM1900. Not a bad price range for that calibre of hardware.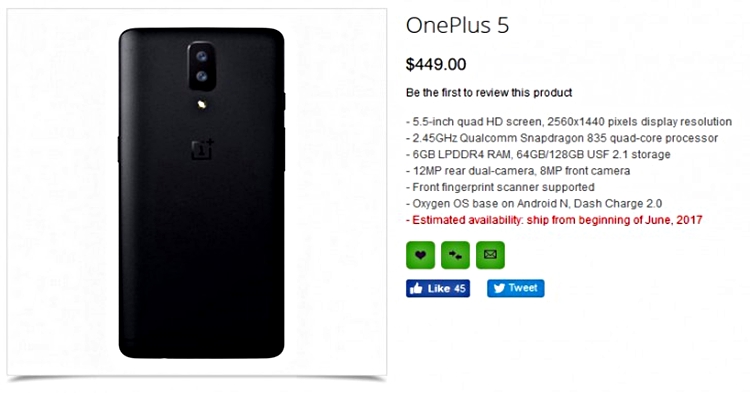 Following the price tag, the respective phone specs and a render of a black model with a dual camera setup were also listed on the page. The image render of this particular model of the phone though, is probably still alleged and the final hardware could look very different.
It would seem that the specs were in line with the previous leaked specs except the additional details for the camera, storage and fingerprint scanner as well as the OS and Dash Charge 2.0. Interestingly enough, it can be seen that the phone will be packing a 6GB RAM and a larger capacity battery of 3600mAh instead. However, there have been talks of an 8GB RAM model so we will see how it will turn out in the possible near future.
As do all rumours though, the specs are not finalized so please be reminded to take them with an open mind. Fret not, more updates and the latest news will come so stay tuned to TechNave.com.
[Source]
OnePlus 5 Specs & Price >