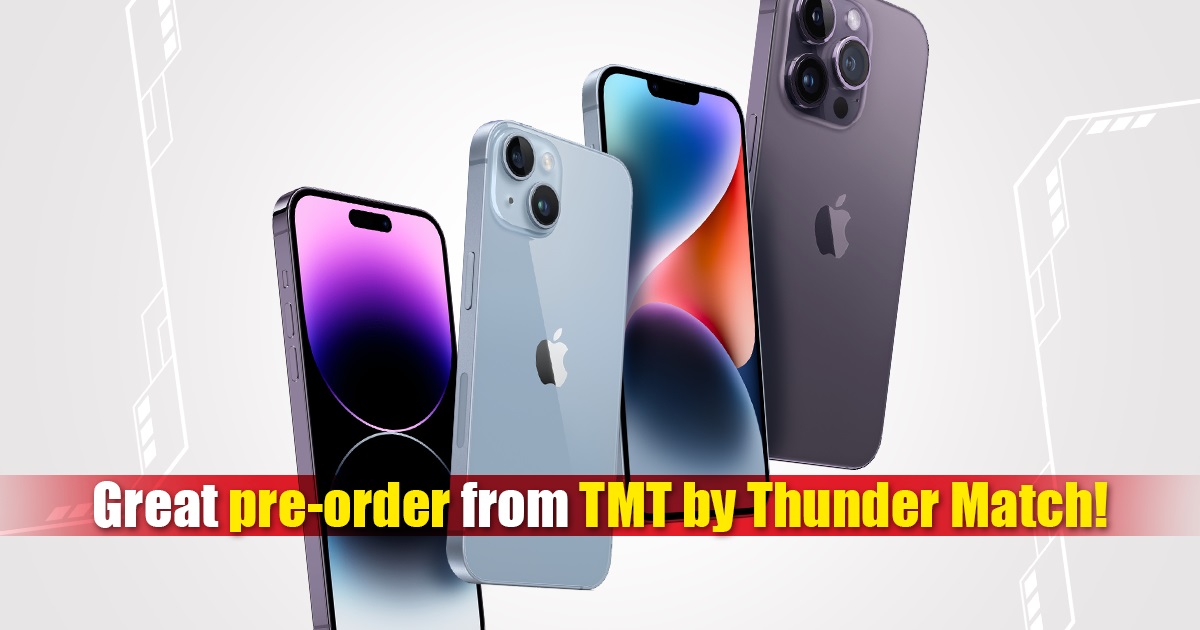 For many Malaysians, this is a week we've been highly anticipating. We not only get a holiday on 16 September 2022 but also have the iPhone 14 series pre-order. If that's you and you've been keeping an eye out for these then you might be in luck.
Like the previous generation, the Apple iPhone 14 series has four models: iPhone 14, iPhone 14 Plus, iPhone 14 Pro, and iPhone 14 Pro Max. Plan to get one of them? Then check out these pre-order deals from TMT by Thunder Match!
Keep your new iPhone 14 protected!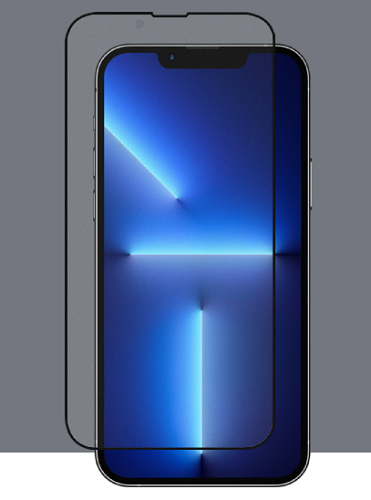 Protect your iPhone 14 with Clear Tempered Glass
If you're the type to wrap your phones with a cover, TMT's deal could be right up your alley. The company has a special offer for the iPhone 14 series Clear Tempered Glass and some lens protectors. For those who buy the iPhone 14 or iPhone 14 Plus, you can buy a Clear Tempered Glass and two pieces of lens protectors for RM99.
If you buy the iPhone Pro or iPhone 14 Pro Max, you get to purchase the Clear Tempered Glass and three pieces of lens protectors for RM109. Regardless of which you choose, this PWP deal helps you save RM79! If you're planning to buy them anyway, there's no reason you shouldn't take advantage of this offer.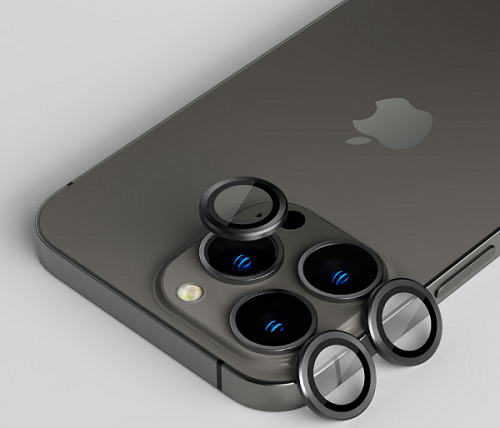 Camera lens protectors for your iPhone 14
Extras you may need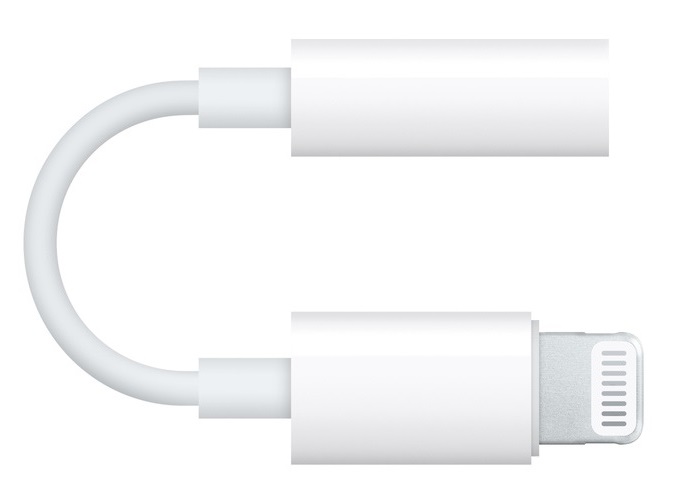 You may also want to grab some extra accessories to go with your brand-new iPhone 14 series smartphone. For example, a new charger to replace the one you've lost. In that case, TMT has a second pre-order deal with accessories that won't only light up your life but also your new iPhone.
Specifically, you can pick from a 20W charger, a Lightning-to-USB cable, or the Apple EarPods with a Lightning to 3.5mm audio jack converter. They normally retail for RM99, RM89 and RM99, respectively. But with TMT's pre-order offer, you can choose one of the three at a discounted price of RM9!
Get a Watch too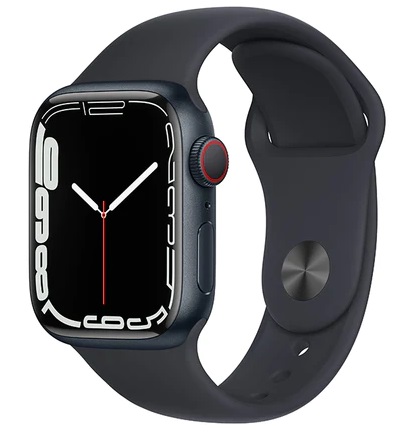 So you're thinking of getting a smartwatch to go with your new iPhone? The new Apple Watch Series 8 comes with some new features. But if you want to save money, the Watch Series 7 would be the better choice. Those who purchase the new iPhone 14 series can also grab the Watch Series 7 41mm and 45mm at RM1449 and RM1599. That means you save RM300, which is quite a deal!
Besides the above, TMT is offering an exclusive pre-order discount voucher worth RM420 and a Christy Ng Bag. If you have an iPhone 13 series smartphone, you could also trade it in for a 50% buyback price. For older devices, there's the overtrade program that lets you trade selected Apple devices. You'll get an extra RM100 value (by compAsia) on top of your trade-in value, plus an RM100 TMT cash voucher! Both are great ways to fund your new iPhone.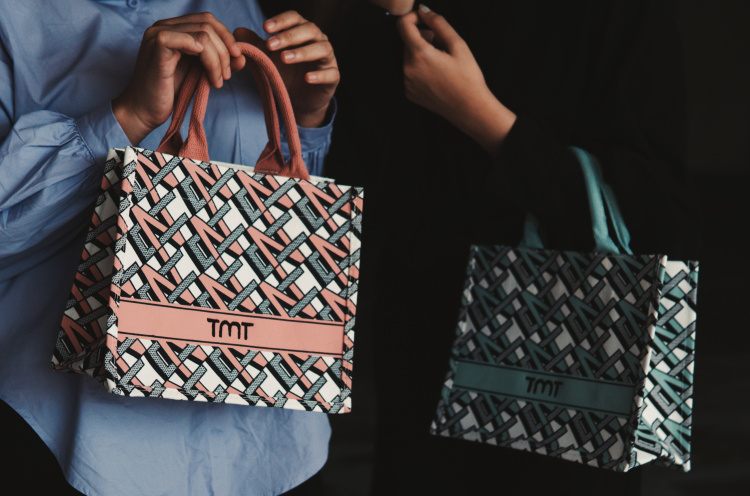 You can also get one of these Christy Ng bags with your iPhone 14 series pre-order from TMT by Thunder Match
One more thing...
If you don't have enough time to sell your kidney (just kidding), TMT by Thunder Match also supports 0% interest instalments for most major banks like Maybank, CIMB, Hong Leong Bank, HSBC and Standard Chartered. You can also Buy Now and Pay Later with platforms like Grab, Shopee or Atome.
In addition, there will also be midnight sales at TMT @ Seremban Gateway and Thunder @ Berjaya Megamall! Customers will be able to get their brand new iPhone 14 at 12:01am on 23 September 2022.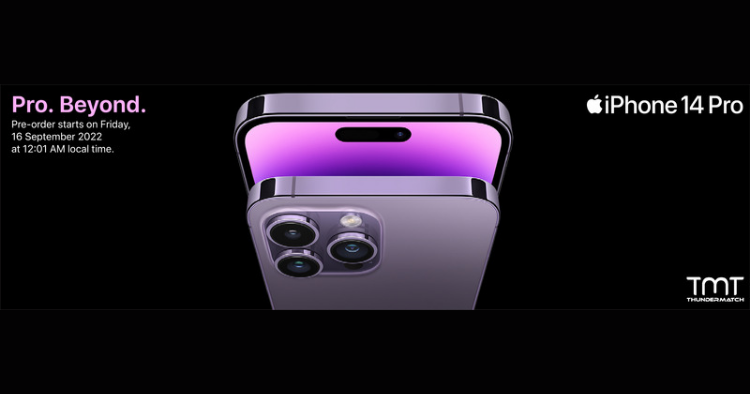 So, are you interested in any of these deals? Then head over to the TMT by Thunder Match website here to pre-order now! You can also check out our launch report for the Pro and non-Pro variants for more details on the new Apple iPhone 14 series.
For more details on TMT by Thunder Match iPhone 14 series pre-orders and more check out their Facebook page. For more news like this, stay tuned to TechNave.com.