Realme 5 Pro Price in Malaysia & Specs
Rate & Review Realme 5 Pro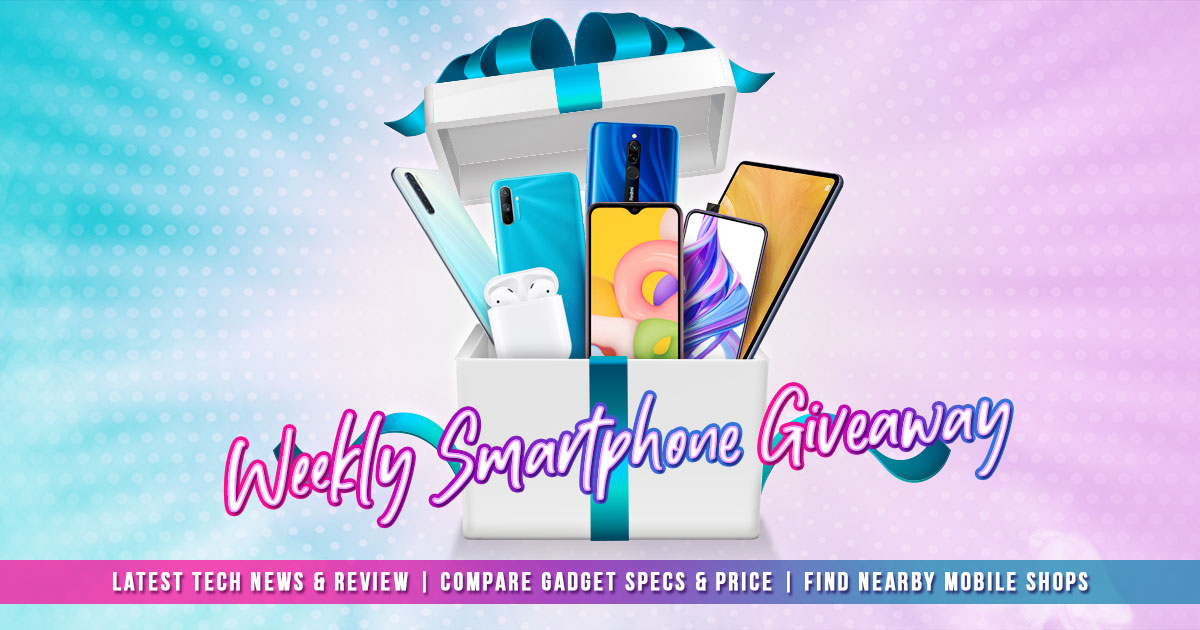 Rate & Review now via the TechNave APP and win yourself a branded new smartphone weekly.
Download the TechNave App Now: http://onelink.to/technave
Follow the latest Tech News and Gadget Reviews
Compare Gadget Specs
Get the best Prices from Nearby Retail stores
Win FREE smartphones from the weekly Giveaway.
Donwload now from:
User Reviews & Ratings
Filter by:
Very high quality products

Nothing?

It,z @ good Cool lucking phone,,,,
.....Very high quality picture in this realme smart phone,,?






Thanks for realme phone.

No bad things i see

26 Jun 2023 *Owner Review

Decent

Recommended if not heavy usage in call

Decent product
Competitive price

Speaker works weird during call

08 Sep 2022 *Owner Review

Great phone

Good performance, but if using it after a long time it might lagging.

Huge storage and good performance. Im using this phone for 2 years and it's still works well. Great for gaming too.

Maybe because i use it for 2 years, it lagging a bit.

22 Feb 2022 *Owner Review

a good device for lifestyle and gaming experience

Overall it's good and recommended

Chipset, RAM, ROM, Size, Camera, performance

The colour is limited. Don't have many choice

10 Jan 2022 *Owner Review

Good

Nice phone

Best bro

Battery okay but can give big battery

11 Jul 2021 *Owner Review

My 1st phone under Realme brand.

Still using n in good condition...
Still got no problem with this phone

The camera is quite good
Large storage.... 8gb ram n 128gb rom enough for me
Not gaming type user, just daily user

Size of the sceen small compare to other Realme smartphone, but not big issue for me

01 Jul 2021 *Owner Review

My first realme phone

It's good for daily use but for gaming ,not so good

It's good for daily use, like social media..camera is also good in my opinion because I already use it like more than 1 year..

I'm not recommend this phone for a heavy games because you can't enjoy your game even this phone has a game booster.. You can play but in low graphic.. It's only have SD 712

19 Jun 2021 *Owner Review

Realme 5 Pro

So far, i'm satisfied with this phone. Very useful for me who love to play games every single time 😍😍

Good camera lighting, fast charging, long lasting battery, very light phone

Split screen applicable for certain apps only

04 Jun 2021 *Owner Review

Realme 5 Pro is so suitable for youth.

Its a good phone


The camera is so nice. It has a realistic view. With 128gb of internal storage, this make Realme 5 Pro suutable for gaming, video and sosialize.

Realme 5 Pro is old version. To many opponent.

03 Jun 2021 *Owner Review

Affordable phone with good cameras

Overall, it's a good phone. For mid range user like me, I think the specs are enough. The screen being trash has it's own reason too. No one can argue about phones nowadays being the cheapest at one side but the other parts were like regular and very typical. I'm sure there are a lot phones that will customize your needs. But for Realme 5 Pro, it is definitely a good affordable phone for everyone.

There's a few things that is good about this phone. The camera is new at the time of it's release and it produced some decent photos videos.

The phone is running on Snapdragon 712 chip so it can play most mainstream mobile games like Mobile Legends, PUBG Mobile and COD Mobile.

The storage is considered large and you can store photos and videos up to 2000+ (but only if you are a photographer not a gamer so that case would be different) It has a whopping 8 Ram/128 from storage so it's big enough for me. I'm a mobile gamer so I installed COD Mobile for up to 2.1 gb. It should be good cuz I only play that game...

The screen.

It's mediocre asf. I think the reason why Realme wanted this phone to be cheap is the screen itself. It used the IPS LCD screen so if it's "lcd", you can't use this above heavy sunlight. You'll be a blind man walking around with this phone with your eyes sticking onto the screen. Cuz it's hard to see even if you tweek your brightness high as a Kite.



08 Apr 2021 *Owner Review

realme

​အုိကေ

မဆုိိးပါဘူးလေ

အဆုိးကြီးမဟုတ်ပါဘူး

07 Apr 2021 *Owner Review
Sep 25, 2020

Yesterday, realme Malaysia launched the latest realme 7 series, the realme 7 and realme 7 Pro. Both smartphones have similar outlook design but the beneath it, it's a total different platform and priced at RM1299 and RM1499 respectively. So, what are the difference between these two smartphones?

Oct 08, 2019

Smartphones these days come with many amazing specifications where a new mid-ranger is nearly on par with an old flagship but there are only a handful of decently priced mid-range phones available in the market that performs very well. Lately, we have seen plenty mid-range phones come with exciting features and realme is clearly one of the fastest-growing value smartphone brands around.

Many realme smartphones are often a great pick that offers a great value-for-money proposition. What about the long-awaited realme 5 Pro which is priced at RM1099? Now, let's test it to find out.
Most Popular
You might also like