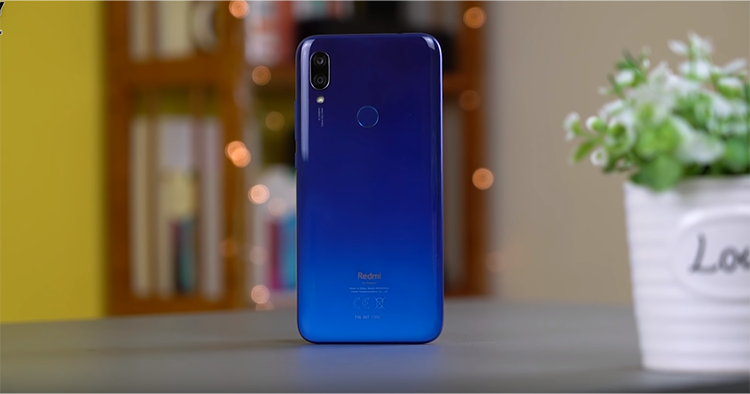 Videos by Vietnamese YouTube channels Tony Phùng Studio and Dương Dê showcase the Redmi 7, revealing that the upcoming Redmi 7 smartphone may be powered by the Snapdragon 675 chipset. Both channels showcase the device in the colour blue which has a pretty cute gradient.
Under the hood, the 14nm Snapdragon 632 is bundled with the Adreno 506 GPU alongside Snapdragon X9 LTE model and a Hexagon 546 DSP which is similar to the chipset used in the Honor 8C. From what we saw in the videos, the Redmi 7 scored 101949 points on AnTuTu.
The Redmi 7 is shown in the videos having a waterdrop notch. Compared to the Redmi Note 7, the Redmi 7 has thicker bezels. We also saw that the device has a triple card slot, allowing you to utilize two SIM cards and a microSD card simultaneously. On the back is a dual rear camera setup with a rear mounted fingerprint scanner. A micro USB slot sits at the bottom and the best part is the 3.5mm headphone jack which is placed on the top of the device (unfortunately I'm not too big of a fan of that).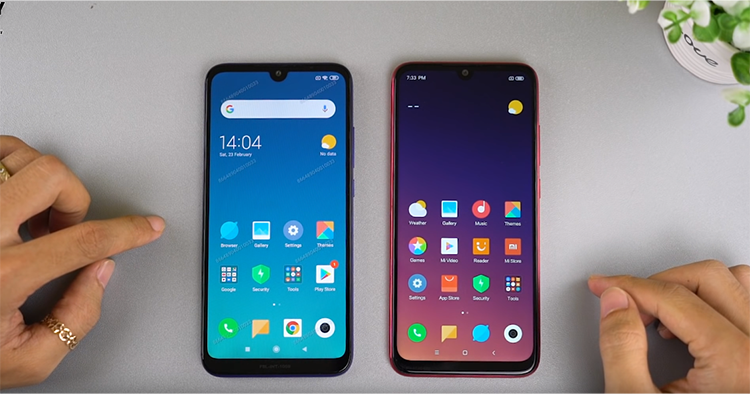 Comparison between the Redmi 7 (left) and Redmi Note 7 (right)
The device is speculated to be priced at 3million Vietnamese Dong (~RM529). The Redmi Note 7 has a Malaysia release date which is on the 19th of March with a worldwide release on 6th of March. As for the Redmi 7, no information has been revealed about the device thus far. What are you expecting to see on the device? If you want to find out the latest Xiaomi news, Technave.com is the site you should be following.