Rumours: Analyst says the Samsung Galaxy Note 8 is using 13MP + 12MP dual cameras with a telephoto lens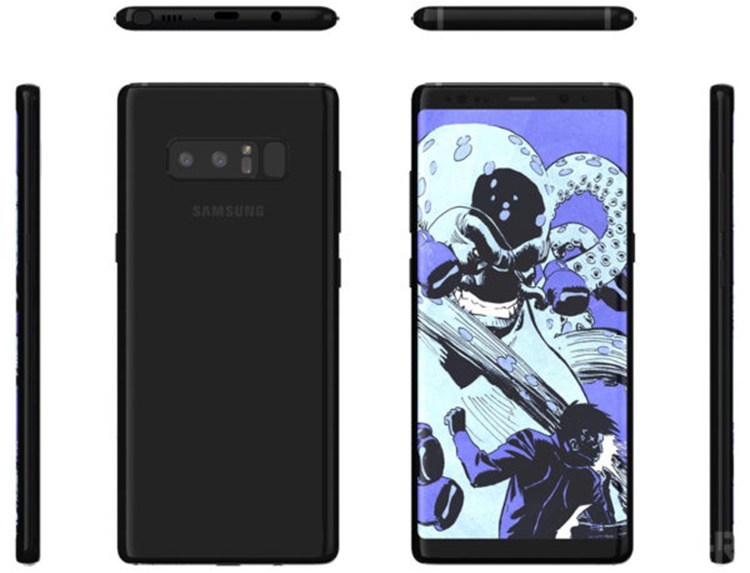 On 23 August 2017, Samsung Electronics will unveil the Galaxy Note 8 in New York City. There are some reasons to get excited about it, for starters - it will be Samsung's first handset to equip a dual rear camera. But what will its dual rear camera do? Let's find out what the sources have to say.
According to Ming-Chi Kuo, one of our favourite analysts in the smartphone industry, he has confirmed that the Note 8's dual camera setup will be using a wide-angle and telephoto lens with special 3x optical zoom and optical image stabilisation. So to say, the Note 8 will be the latest addition to the telephoto lens club with the likes of Apple iPhone 7 Plus, OnePlus 5, and the soon to be released Xiaomi Mi 5X. To add on to that, the dual camera sensors will be using a 13MP and 12MP (telephoto) sensor.
But how accurate is this information? Well, Ming-Chi Kuo also does his predictions on Apple products and he's often correct. So with that, the information does seem legit but perhaps we shouldn't get our hopes too high up. To add on to that, the Galaxy C10 is rumoured to sport a pair of cameras behind too.
So what do you think of the dual camera module setup on the Note 8? Does Samsung really need to jump on the bandwagon? Let us know in the comments below and stay tuned for our official coverage on the event at TechNave.com.
[Source]
Samsung Galaxy Note 8 Specs & Price >