Rumours: New feature updates coming to Samsung Gear S2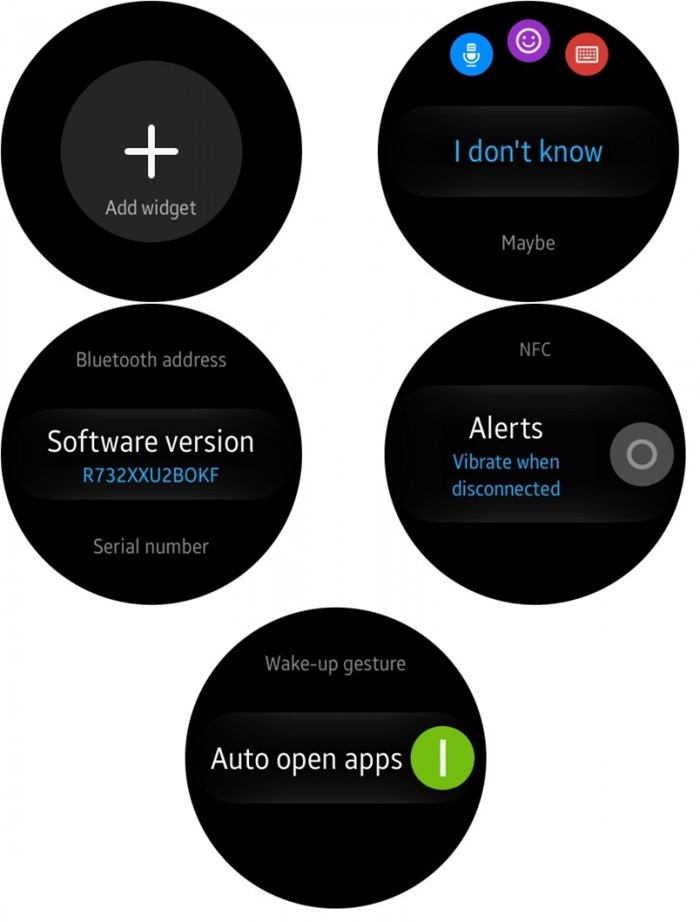 Reports are coming in about a new firmware update for the watch, already rolling out in its home market. With the Samsung Gear S2 just recently released, there is now some feature updates coming soon for the Gear S2 as according to a XDA forum member who goes by the name of supersoulfly (that's a pretty "fly" nick); he has claimed and gave us what changes we can expect for the smartwatch to have.
Under the build number R732XXU2BOKF, here are the potential changes and features for the Gear S2:-
If you scroll right all the way, it now says "add widget" under the + symbol.
In the watchfaces menu, if you scroll right there's an "Add Template" option which allows you to choose a new watchface.
A trash can icon is now visible on a notification screen if you swipe up to dismiss.
Emojis are now shaped to the traditional circle happy face.
"Auto Open Apps" option is available.
In "Connections" setting, you can set a vibration alert option when your phone disconnects.
There's a screen timeout option from 15 seconds, 30 seconds, 1 minute or 5 minutes.
New apps - World Clock, Starbucks, Korean Navigation app, and a flipboard new briefing app.
A new notification indicator option in the display - a small orange circle will appear on the watchface if there's a new notification. This will only work if your notifications are not set up automatically in the Gear Android app.
Double tapping the screen will enlarge the fonts when reading a text notification.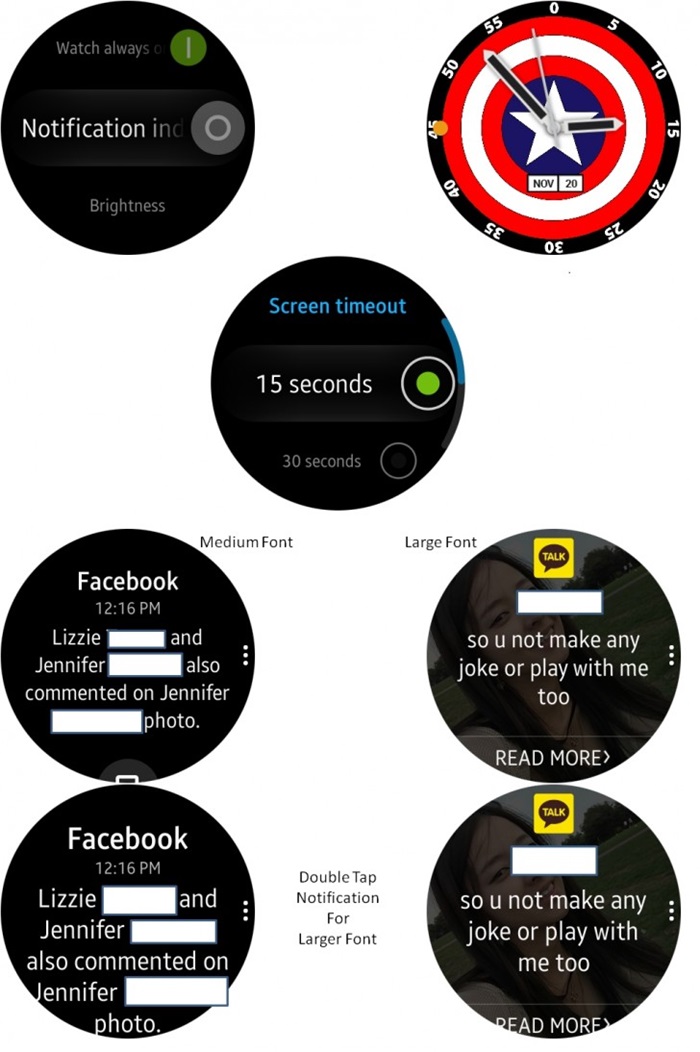 These all are of course not official, but they do sure look promising and a great improvement too. For more information on the Gear S2, visit Samsung Malaysia's page on the latest smartwatch device.
[Source]
Samsung Gear S2 Specs & Price >