Samsung's Gear S2 movement takes off with 100 celebrities and media
Mr. Lee Jui Siang (middle, glasses), Vice President of Mobile, IT and Digital Imaging of Samsung Malaysia Electronics, with Samsung staff, and the rest of the fitness enthusiasts
Samsung have been promoting their latest smartwatch - the Samsung Gear S2 for some time now but not quite like yesterday (26 November), when they held a fitness challenge movement for celebrities and media in Jatomi Fitness. The purpose of the event was to demonstrate the device's capability and functionality in fitness tracking activities.
"Wearable technology is one of the most exciting developments in the consumer electronics industry, not to mention a fast-growing fitness trend among consumers. With the Gear S2, we want to encourage people to gear up in making their health and fitness more achievable. This is an opportune moment to introduce a gear that will help wearers achieve their goals - both in and out of the gym!" said Mr. Lee Jui Siang, Vice President of Mobile, IT and Digital Imaging of Samsung Malaysia Electronics.
"Apart from functionality, design and style are equally as important to us at Samsung. The newest and most striking feature about our gear this time around is its circular face and its rotating bezel. To see your current fitness status, it is as simple as rotating the bezel. You can also set daily targets and dial up an app from a wheel of app icons to access notifications from your mobile device." added Mr. Lee.
The Gear S2 is currently available on sale nationwide today, starting with a retail price of RM1399 (sport version) and RM1599 (classic version). It will be offered in Dark Gray, Silver White and Black (black for classic only), the straps are changeable as well. To learn more about the Gear S2, visit either one of these links to get yourself started:-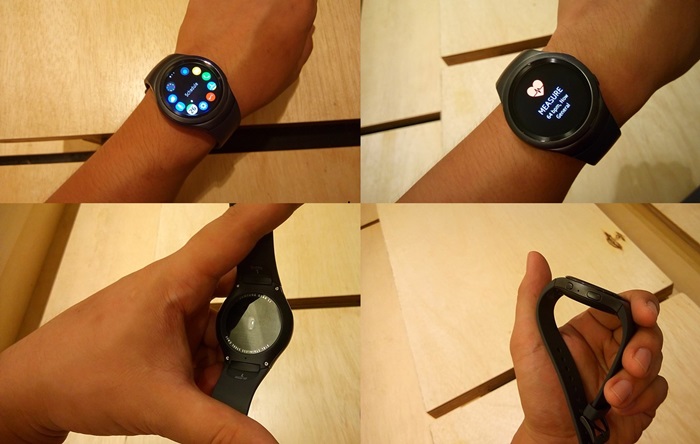 A closer look at the Gear S2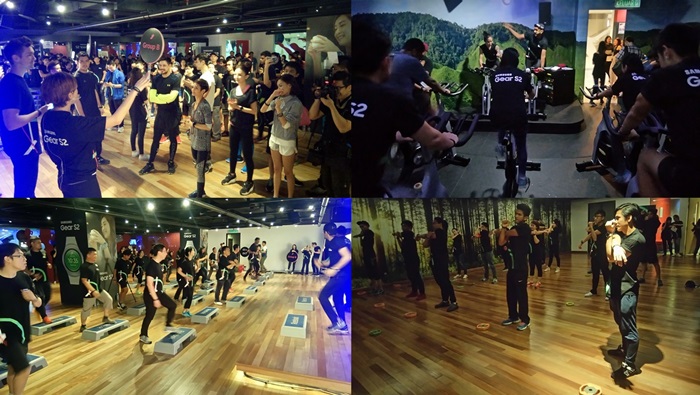 Participants having fun working out with the Samsung Gear S2
Samsung Gear S2 Specs & Price >