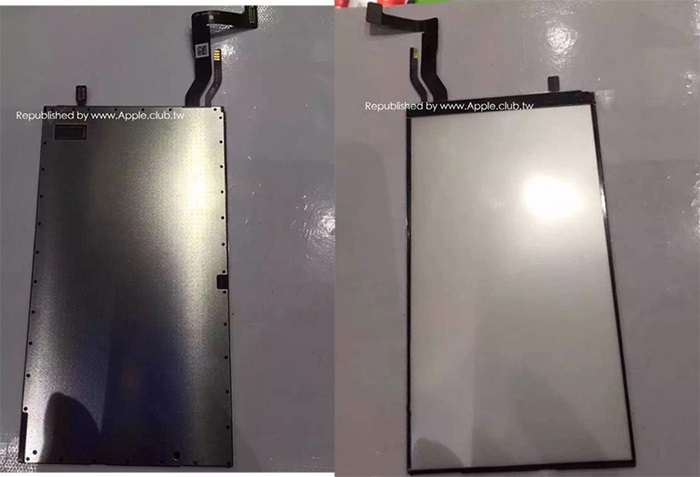 New leaked images from Taiwanese website Apple.club.tw have appeared and it was claimed to be the backlight assembly of the Apple iPhone 7. According to them, the backlight assembly is quite similar to the iPhone 6s and iPhone 6s Plus, except that the 3D Touch chip and LCD flex cables are relocated.
Apple.club.tw also speculated that if it's not the iPhone 7, then it could be the upcoming rumoured 4-inch "iPhone 6c". But it doesn't fit the puzzle as it was reported that the device will not have a 3D Touch feature. Also, the backlight assembly seems too big for a 4-inch iPhone.
Apple.club.tw's leaked pictures have always been quite accurate in the past, namely the iPhone 6 protruding camera lens and logic board, iPad Air 2 logic board, and others. However, the one about the Touch ID on the MacBook, Magic Mouse and Magic Trackpad did not happen yet.
[Source]