Rumours: Samsung Galaxy J5 (2016) tech specs leaked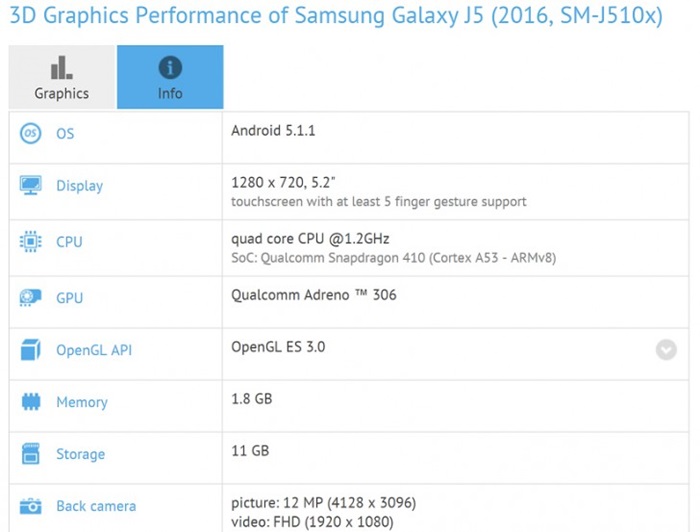 The Samsung Galaxy J5 was released in Malaysia just last year August and it proved to be quite popular for customers who were looking for a good affordable smartphone. We just got word that a newer Galaxy J5 (2016) version has been tested on GFXBench, and the tech specs looks pretty good.
From the image above, the device is an improvement from its predecessor. The only thing that didn't change is the Qualcomm Snapdragon 410 chipset + 1.2 GHz quad-core Cortex-A53 CPU, the camera sensor has also dropped to 12MP from 13MP (which is quite surprising).
With that, the smartphone could arrive this year. We will have to wait and see so hang out and we will keep you updated!
[Source]
Samsung Galaxy J5 (2016) Specs & Price >