SEA Forum 2017: Family Hub 2.0 comes with improved user interface and voice command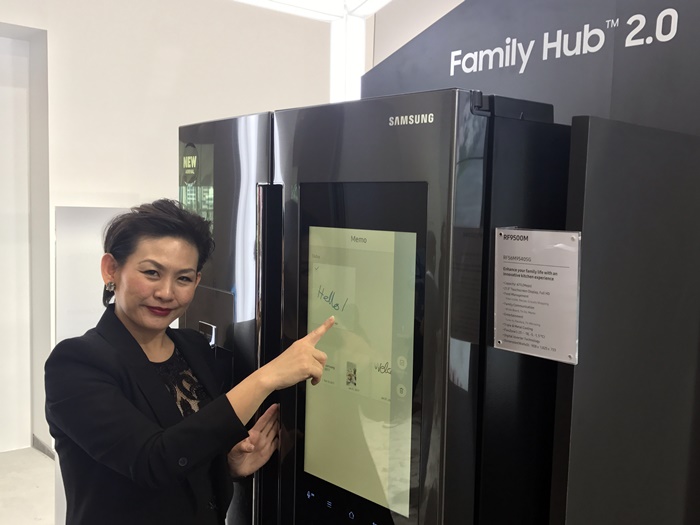 Elaine Soh, Director Corporate Marketing Samsung Malaysia with the new Family Hub 2.0 beside her
Today, Samsung's Family Hub makes a return as Family Hub 2.0. Initially shown at Malaysia last year, the new 2.0 version is the next-generation featuring a much-improved user interface with enhanced app integration and diverse new app partners.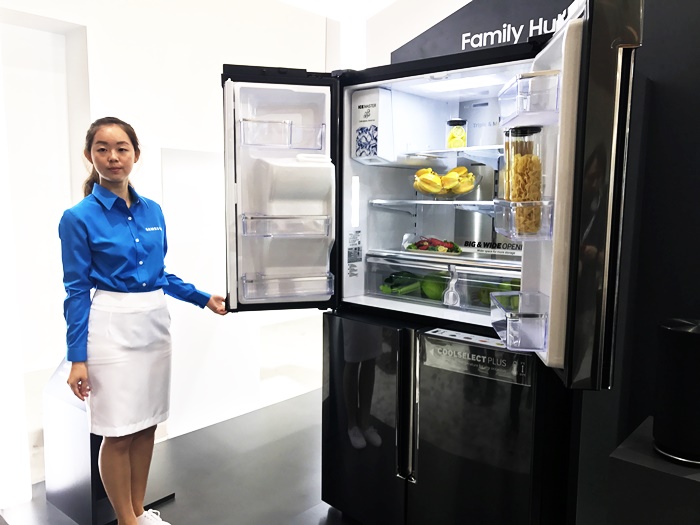 A demonstration on the Family Hub 2.0


The top with the 21.5-inch LED touch screen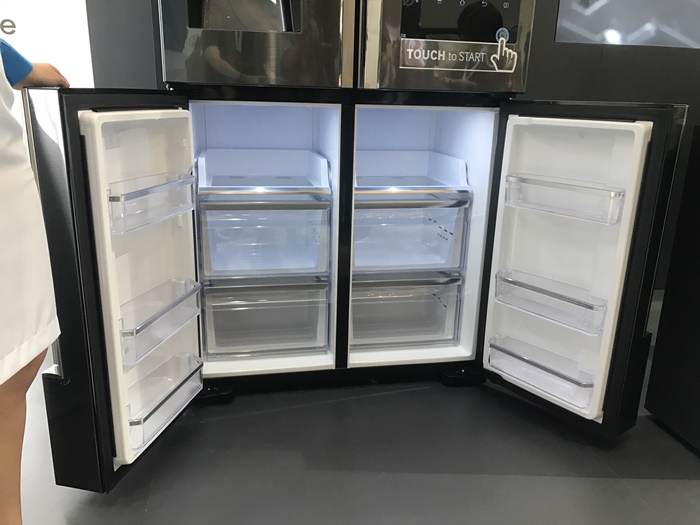 The bottom
With the basic functionality of food management, users will be able to determine which food item needs to be restocked, as always the built-in cameras can help the users to check without having to go to the fridge via View Inside app from their smartphone. Not only that, food items can be added to the shopping list feature and ordered online through websites and mobile apps. It can even be your virtual recipe guide, with access from various countries all around the world.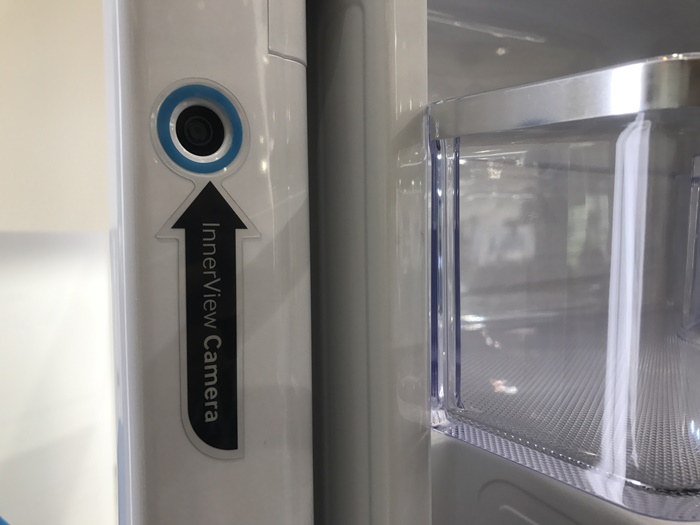 Built-in camera, there are three of them
But the main focus of the Family Hub 2.0 is family communication, allowing up to 6 members to create their own profile using avatars or their own personal pictures, which can be used on the 21.5-inch LED touch-screen serves as an interactive digital bulletin board. Through there, the family can share photos, access updated calendars, handwrite memos in real time, and post memos from anywhere.
Voice technology is integrated as well and can be commanded by the user to learn about the weather and time, manage to-do-lists, calendar schedules, and control various other apps.
It's not known yet when the product will arrive in Malaysia, stay tuned for that and while you're at it, below are some of the other Samsung products that were showcased today, click either one of the links to check them out: