SEA Forum 2017: Samsung launches FlexWash laundry machine with two washers and one dryer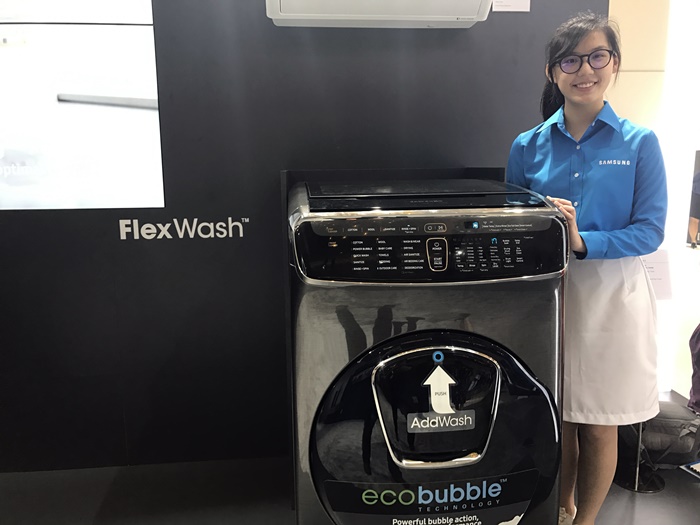 The FlexWash
Today, a new successor of the popular AddWash laundry machine called the Flexwash making its appearance at the SEA Forum 2017 in Singapore. What makes it different from the predecessor is that Samsung has integrated not one but two washers and a dryer into one appliance. The popular AddWash Door also makes a return, designed to cut laundry time in half while providing a higher level of care for clothes to make them last longer.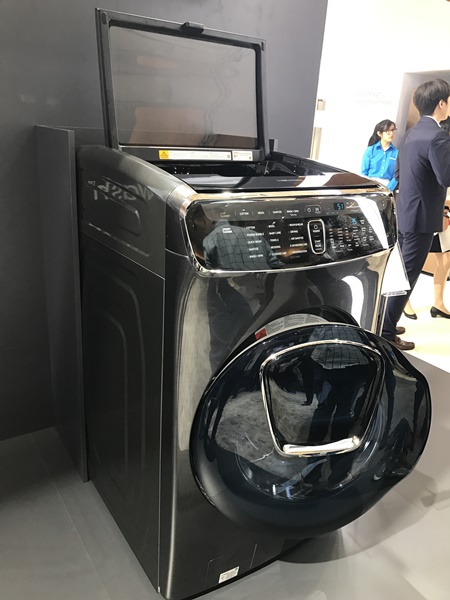 Equipped with 21kg of capacity to handle the loads, the washer can convert into a dryer after it finishes washing, giving the flexibility to start the dry cycle without moving the clothes. The top-loader is intended for washing small loads dark items that require extra care, and features Samsung's AirWash technology, which refreshes heat-sensitive clothing with air. Both loaders can be operated at the same time or separately.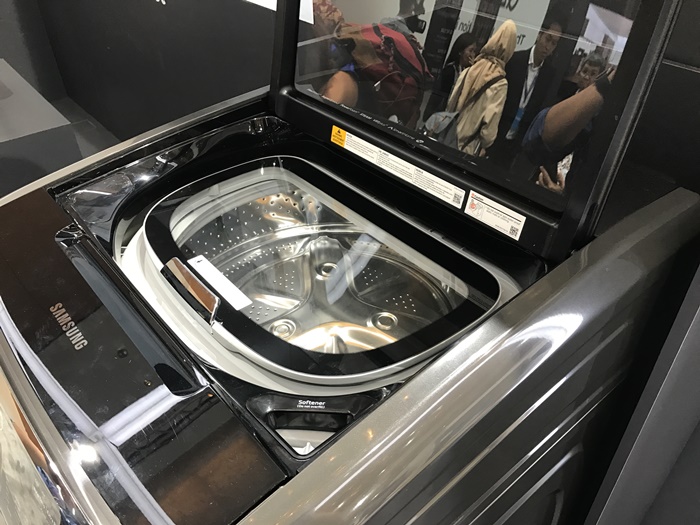 The top washer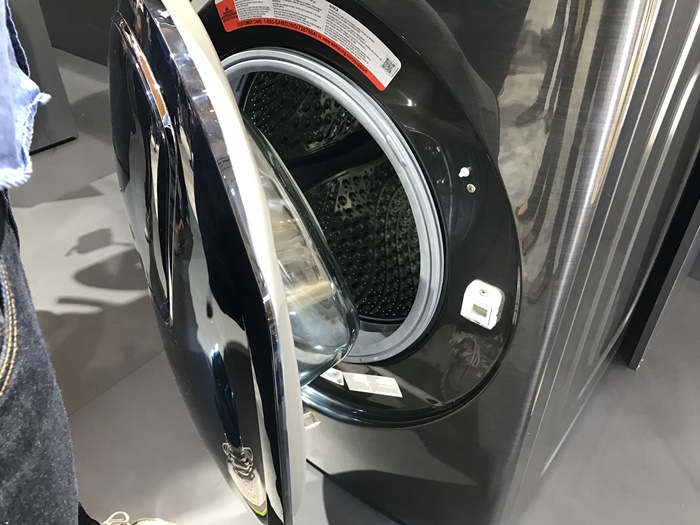 The main compartment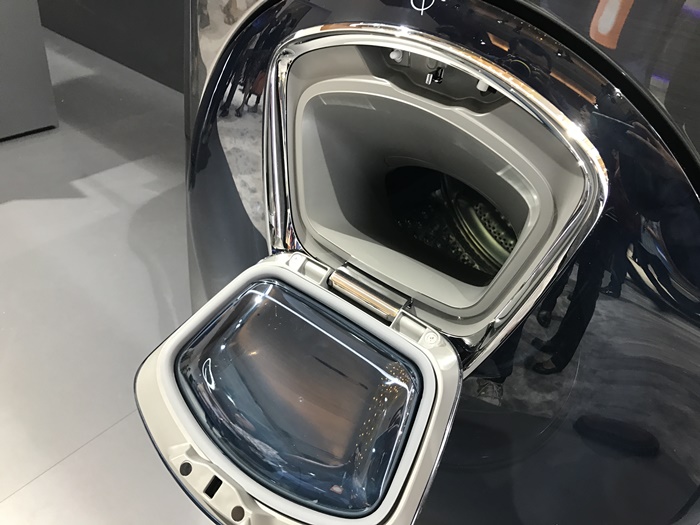 The trademark AddWash door
The all-in-one laundry solution also uses three core Samsung laundry technologies: EcoBubble, Bubble Soak, and Vibration Reduction Technology (VRT). EcoBubble uses air and water to dissolve detergent, cleaning that is 40 times more effective. Bubble Soak thoroughly soaks clothes in active bubbles after the normal wash cycle for an extra round of powerful cleaning, while VRT reduces noise and vibrations during high speed spins.
Finally, it can be fully controlled by Samsung Smart Home App anytime and anywhere with their smartphones. For more Samsung products that were showcased today, check out the links provided below: