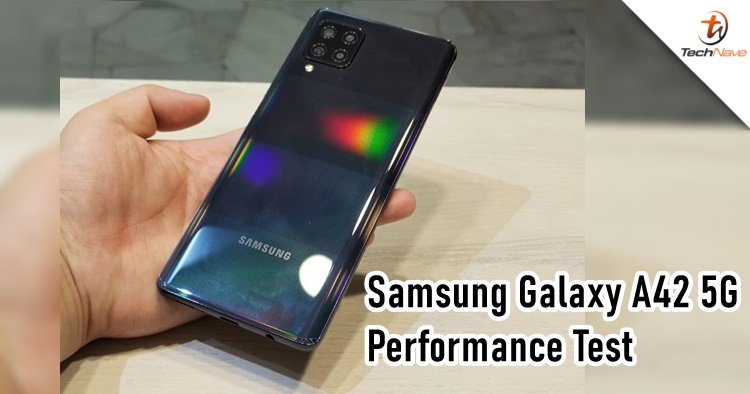 In Malaysia, the Samsung A series proved to be one of the most popular smartphone lineups due to the quality within the price range. Before December, Samsung Malaysia managed to import the latest member into the family, which is the Samsung Galaxy A42 5G.
Priced at RM1599, does this smartphone deliver value for money? And how is its performance as a daily driver? We got to play with the phone for a while and here's our first impression of the Galaxy A42 5G's performance.
Camera performance - Surprisingly good
We first dive into camera performance, which is one of the first few things that a casual user would look into. The quad rear camera sports a 48MP (main) + 8MP (ultrawide) + 5MP (macro) + 5MP (depth) setup. With this, you can produce a variety of photos from extreme close-ups to the wide landscape view. We found that the photo quality is pretty good, so check them out below!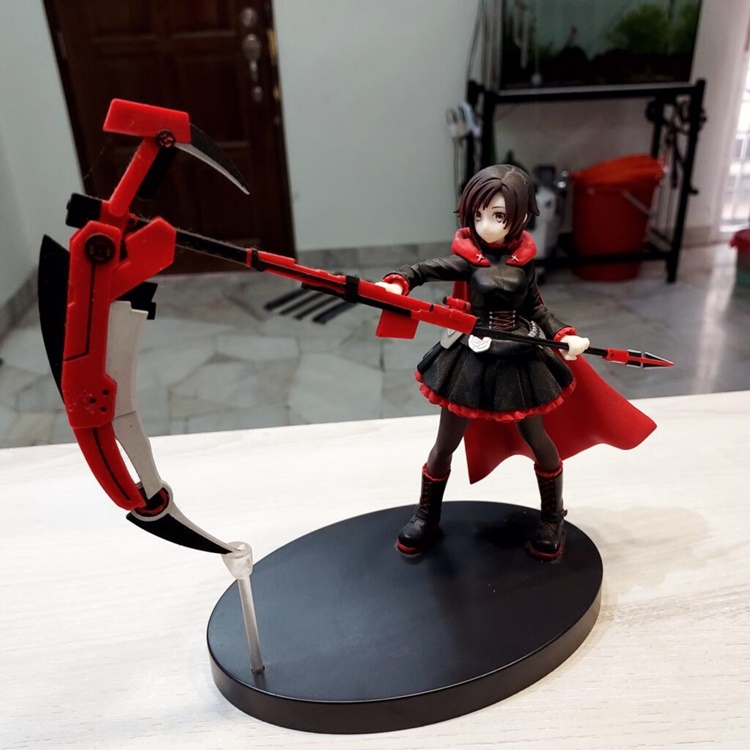 As expected, taking photos with this phone is not a problem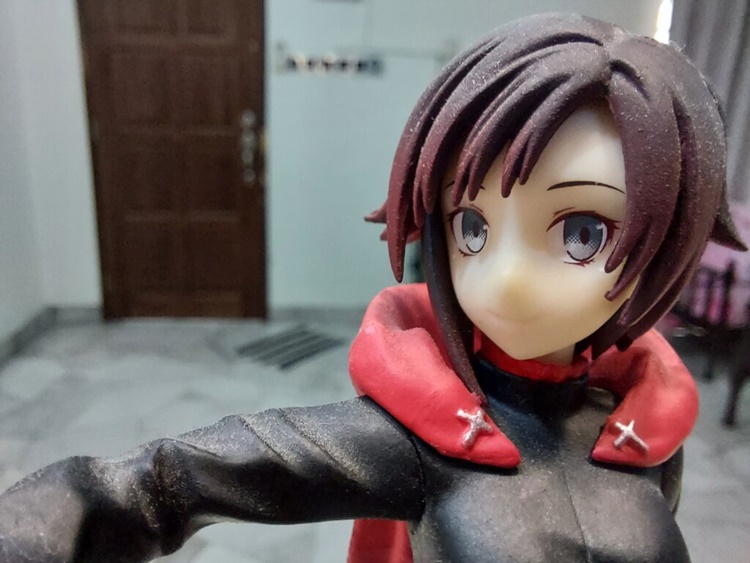 You can even see the dust on the figurine's head in macro mode!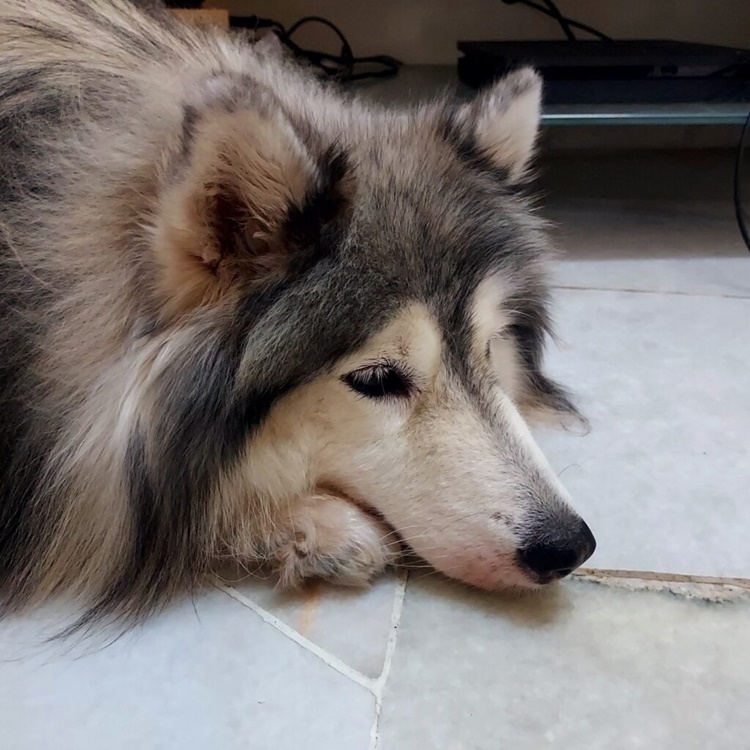 This photo was produced with Single Take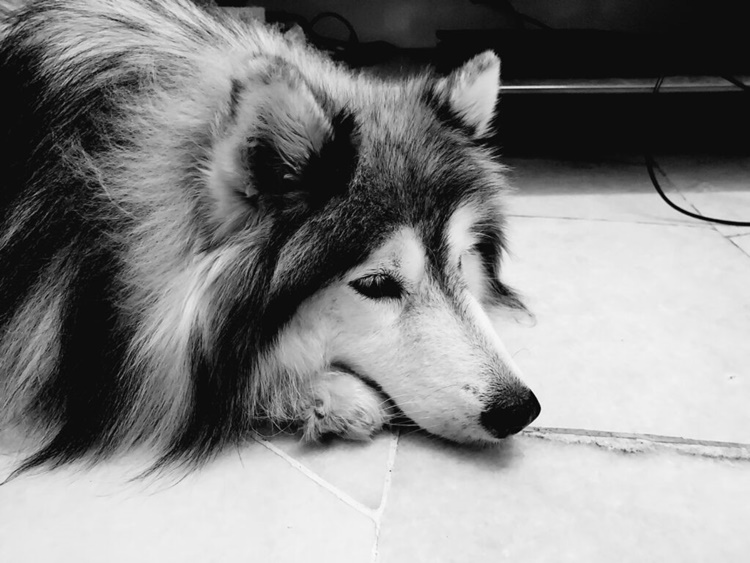 Here's another one with a black and white filter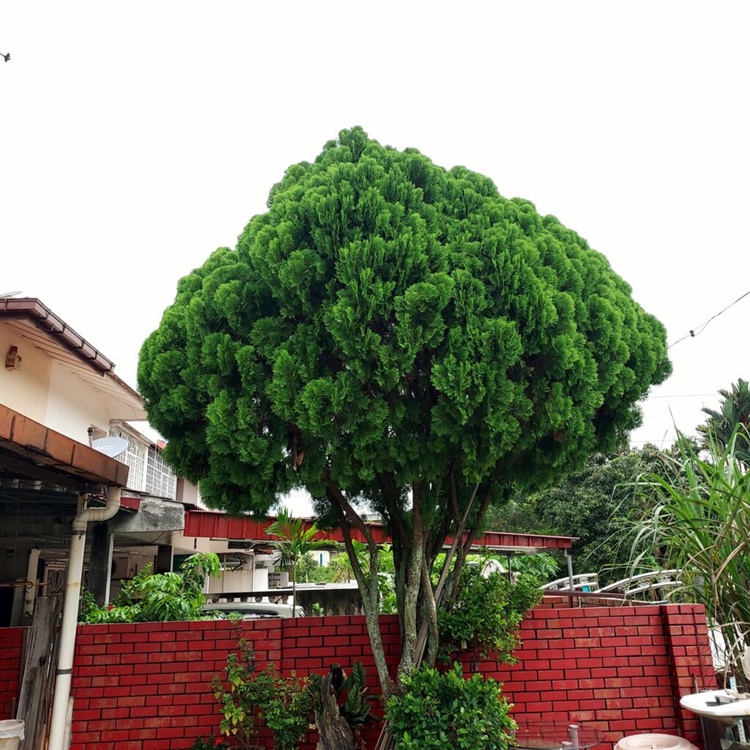 Despite the bright white sky in the background, it didn't interfere with the colour contrast of the tree
Just so you know, the Galaxy A42 5G camera also features Single Take mode, which was introduced in the Galaxy S20 series. This mode helps you take a few kinds of different shots from just a single take (hence the name lol). To learn more about Single Take, you can visit our photo compilation here.
Chipset performance - Snapdragon 750G!
That's right, the Galaxy A42 5G uses Qualcomm's Snapdragon 750G chipset and is the first phone in Samsung's lineup to use it. Besides the built-in 5G connectivity, the chipset's performance is more than enough for a casual user. If you like to play mobile games, this phone has the capability of handling that too.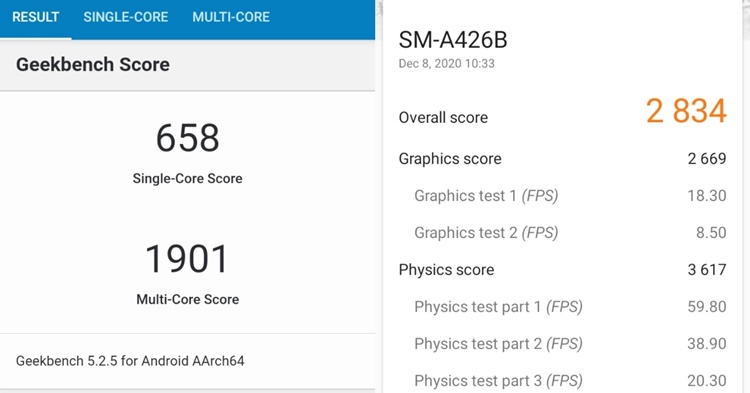 The benchmark score from Geekbench (left) and 3DMark (right). Not bad for a mid-range phone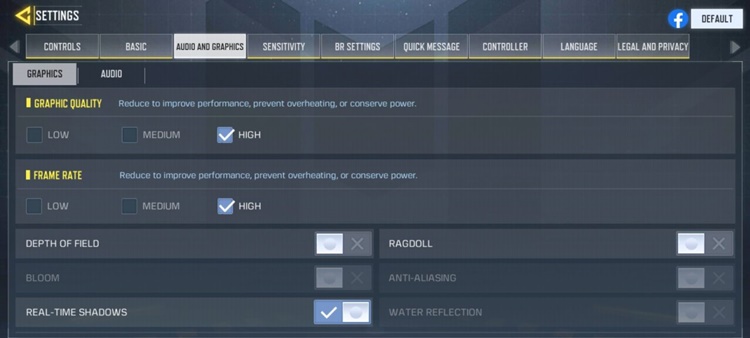 Graphics and Frame Rate on the highest setting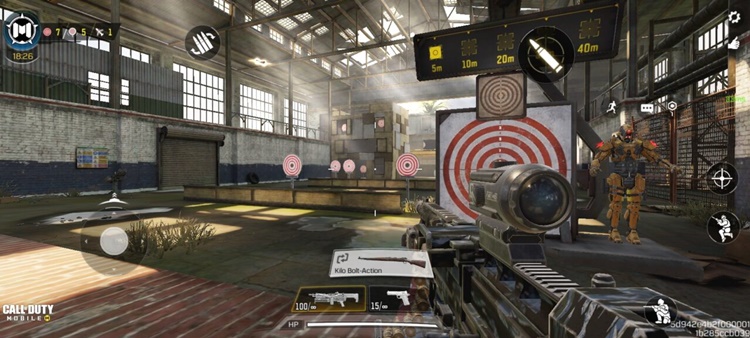 Are you seeing this? The sunray from the rooftop!
Our writer tried maximising the graphics in Call of Duty: Mobile and found that he could configure it to the highest settings easily. We didn't experience any lag during gameplay, so we think running Genshin Impact on max graphics should be fine too. If that's not enough, the phone has a large 6.6-inch screen, which provides plenty of room for your fingers to move around.
As a daily driver, we had no problem with the Galaxy A42 5G in terms of GPS navigation, web browsing, streaming movies, etc. Speaking of streaming movies, the speakers on this phone are loud and clear with balanced bass. You also get accurate colour representation thanks to the Super AMOLED display, so it's quite enjoyable to watch movies on this phone.
Bonus - Secure Folder and Link to Windows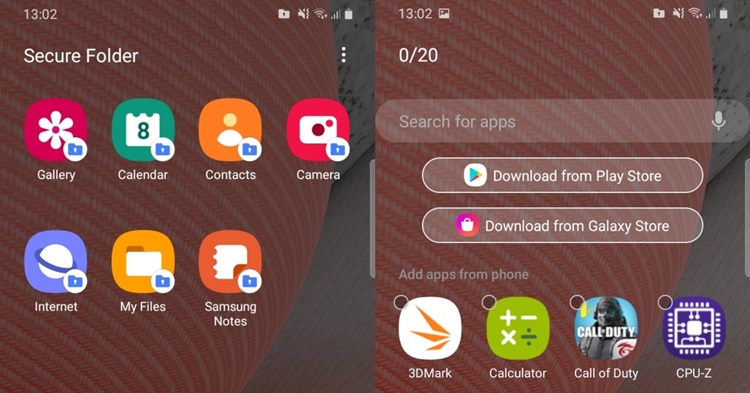 The Secure Folder
There are two more features that we want to introduce here, starting with Secure Folder. As the name implies, this feature is a part of the Samsung Knox security software that allows you to open a private space for all your confidential files and data. You can also lock some of your apps into this space, which will hide them from the home interface. The only way to access this space is by using your password or fingerprint.
The other feature is Link to Windows, a handy feature that was first introduced with the Galaxy Note 20 series. Using Link to Windows, you can easily connect your phone to a laptop or desktop PC to increase your work productivity! To find out how you can connect and transfer files seamlessly between your phone and computer, read up on our first-hand experience right over here.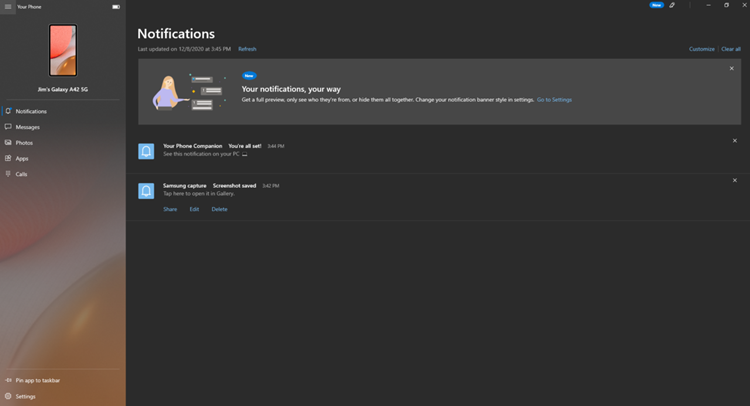 Yup, you can receive phone notifications on your PC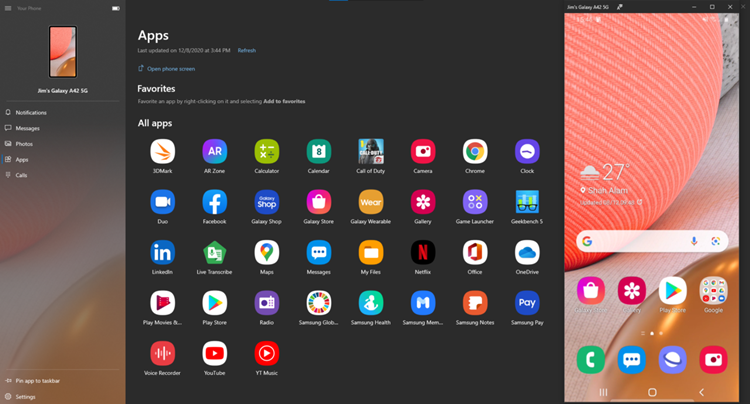 Your home UI will also appear on the right-hand side of the screen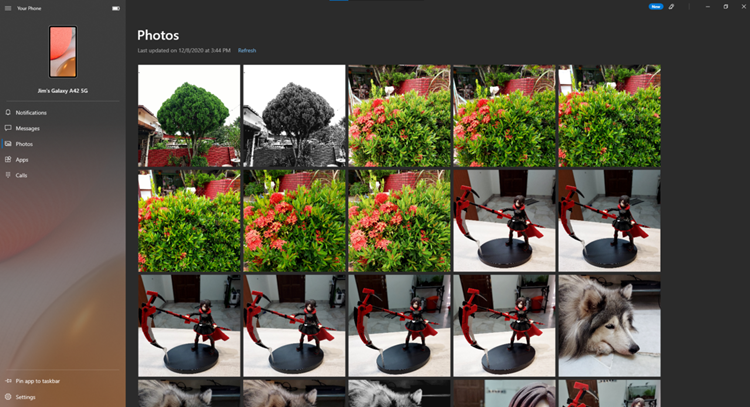 Transferring files has never been this easy
Before we end, we would like to highlight Samsung Pay as well. Just so you know, it's kind of rare for a mid-range phone to have this feature because it's usually seen on Samsung flagship phones. With that said, Samsung Pay works with your credit card or Boost App, and is widely accepted at any payment terminal that supports NFC.


The Samsung Galaxy A42 5G is now on sale in Malaysia at the price of RM1599. If you purchase it during this month, you will be entitled to free YouTube Premium access for two months. Of course, you will need to be a Samsung member first and activate it. To learn more about the phone, you may visit Samsung's official online store here.