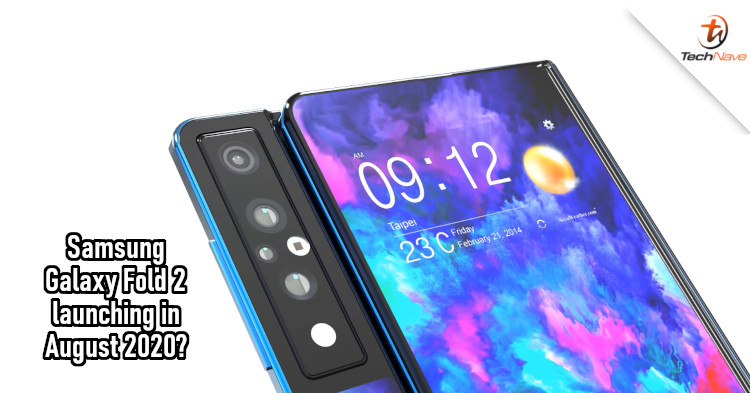 Render by TechConfigurations
There's been a few rumours of the Samsung Galaxy Fold 2 over the months and what's interesting is that a lot of them are different. One says that the Galaxy Fold 2 would be the Galaxy Note 20 Ultra, while another claims that there may be a rotating camera. But the rumour mill doesn't wait for confirmations and this time the claim is that Samsung has started mass producing the device.
With the start of the mass production phase, the Galaxy Fold 2 could be ready in time for a launch later this year. According to Hankooki (via GSMArena), Samsung's next foldable device is likely to launch in August 2020. That's when the company is expected to unveil its next Galaxy Note series, which is going to be the Galaxy Note 20 series this year.
The source also claims that Samsung has been ordering for the production of Ultra-Thin Glass (UTG), suggesting that the Galaxy Fold 2 will come with it. Besides that, well-known industry tipster Ross Young also suggested that the Galaxy Fold 2 could be cheaper than last year's model. Supposedly, it will also come with a 120Hz display.
Very little info has been confirmed so far, but we'll probably get more reveals soon if it's true that the device is entering mass production. With that said, would you go for the Galaxy Fold 2? What kind of changes or upgrades do you want to see from Samsung's next foldable device? Let us know on our Facebook page and stay tuned to TechNave.com for more news.