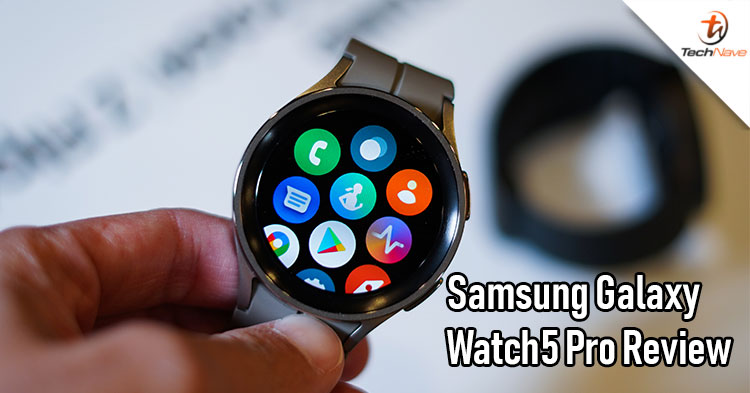 As we all know, Samsung launched the Galaxy Watch5 Pro this year. This Pro variant is a powerful model with a few Pro features that are great for adventurous people that like hiking. This is because it has a few exclusive outdoor-specific features, such as the ability to import cycling and hiking routes for turn-by-turn directions.
The Samsung Galaxy Watch5 Pro is available in a 45mm size. It features a 1.4-inch AMOLED 450-by-450 pixel display, just like the standard Galaxy Watch5. But the difference between the Pro and the standard model is the 0.1-inch extended titanium case and a more robust glass that is more durable against scratches and impacts.
To be honest, although the design is more like a standard watch with round edges, it feels very comfortable when wearing it. This is thanks to the strap's folding magnetic clasp, which is super convenient to clip on and off, especially once you get your wrist size adjusted.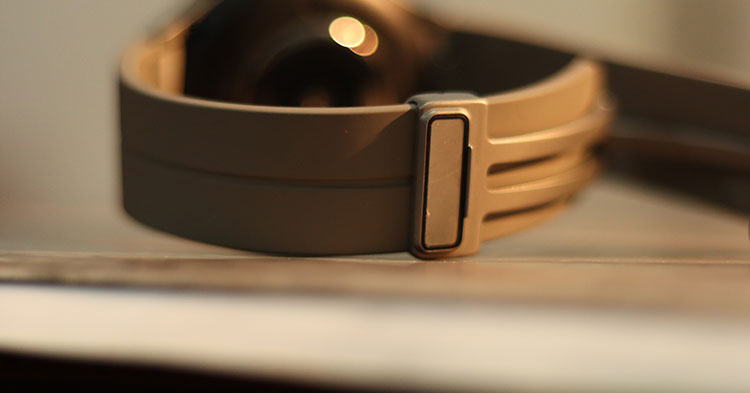 This folding magnetic clasp makes it super easy to clip on and off
Now with the new design on the Watch5 Series, some of you might notice the physical rotating bezel being taken away. It might seem the better choice in terms of the overall design. But after using it for a while, I miss having the physical bezel from time to time.
While this smartwatch runs on the One UI Watch 4.5 based on Google's Wear OS 3.5, the touch bezel doesn't feel as smooth as it should be. Sometimes I'll get no response while having my finger running along the edges, but this might be due to the concaved display border. So just a note to Samsung Watch users, you might need some time to get used to the new touch bezel.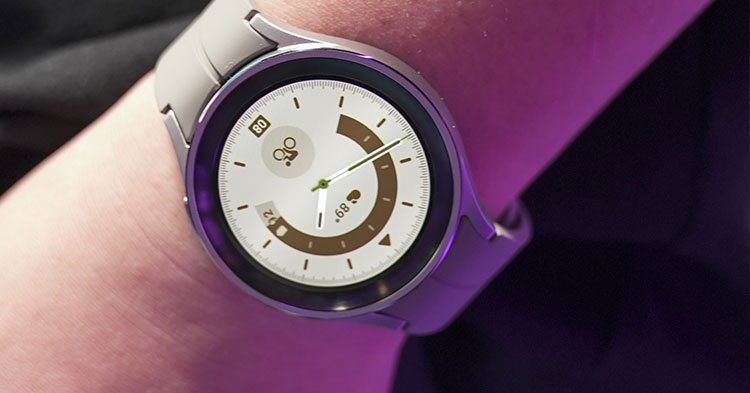 45mm in size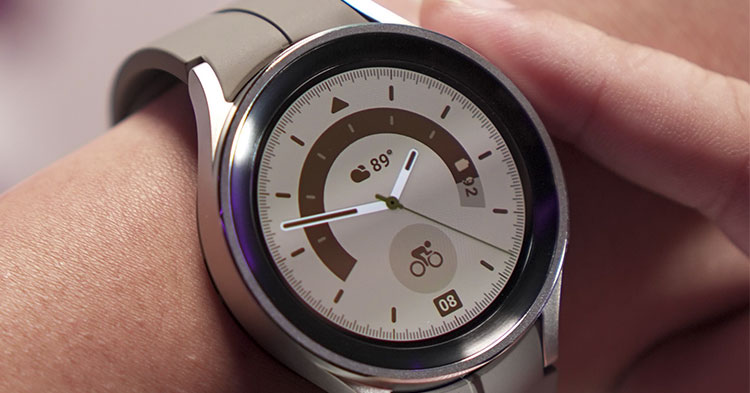 No physical rotating bezels with conclave display border design
Aside from these little complaints, everything else is just perfect. For instance, the battery. The Galaxy Watch5 Pro has a large 590mAh battery that can last up to 3 days with a single charge. I've tested it with regular daily usage as well as heavy usage, where I use it for early morning hikes and fitness tracking on a full workout day. The battery was drained till around 8% at noon on the 3rd Day of using it.
If I were to use it for a normal working day with a low brightness level, it could easily last me till the 3rd night before needing a recharge. It also has a Power Saving Mode and a Watch Only Mode, which the watch will prompt you to use when you're on a low battery. In Power Saving Mode, it can last another 10 hours for me. But that's limited to the basic clock display.
The next thing I really like about the Samsung Galaxy Watch5 Pro is the outdoor-specific features, including Route Workout, Track Back, and Turn-by-Turn Directions. The Route Workout feature allows you to import hiking or cycling routes on the watch. I struggled a little at the beginning since I don't have a subscription-based app to get the GPX file. So if you're like me, check out the tutorial I've compiled here. Once you've passed that, using the watch for your hiking tracks will be easy, it even prompts you when you're off track.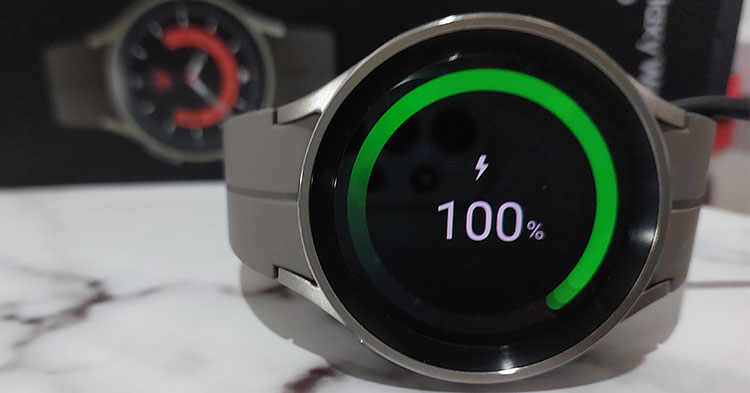 Charging from 0%-100% takes around 2 Hours and 30 minutes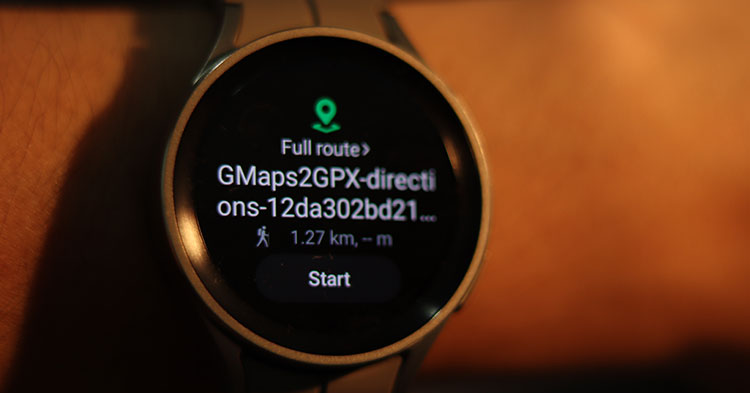 GPX Route Tracking Maps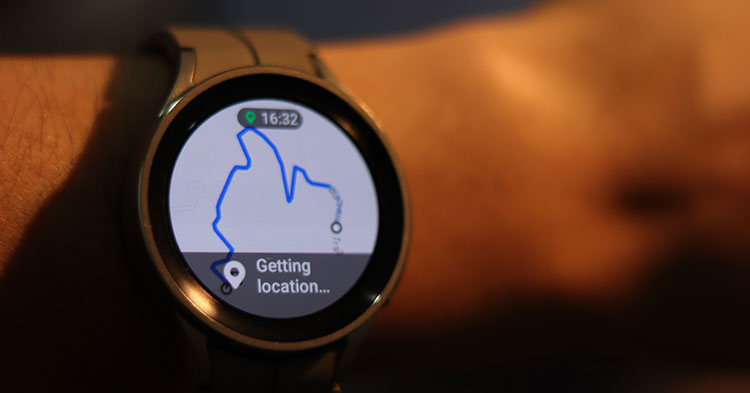 Real-time Map Tracking with imported GPX Route Map
The other fitness features I like the most are the automatic tracking for walking or running. With this feature, I don't need to set things up before starting my jog. Just 8 minutes into my jog or run, it will detect my running activity, start tracking, and then automatically save the data to my Samsung Health app. The Samsung Health app does provide detailed metrics not just for running but even for swimming.
The Watch 5 Pro also offers electrocardiogram (ECG) and SP02 tracking. But the results seem to vary from other smartwatches, so I wasn't sure which ones are more accurate. Still, it's best to note down the results, as the info might be useful in case of emergencies.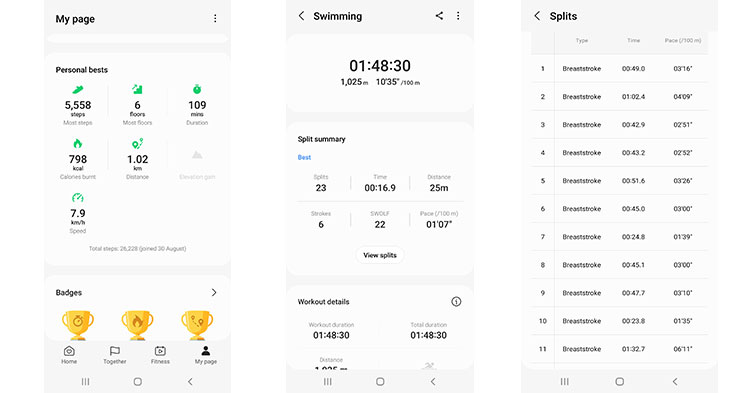 Detailed Swimming Tracking Data on Samsung Health App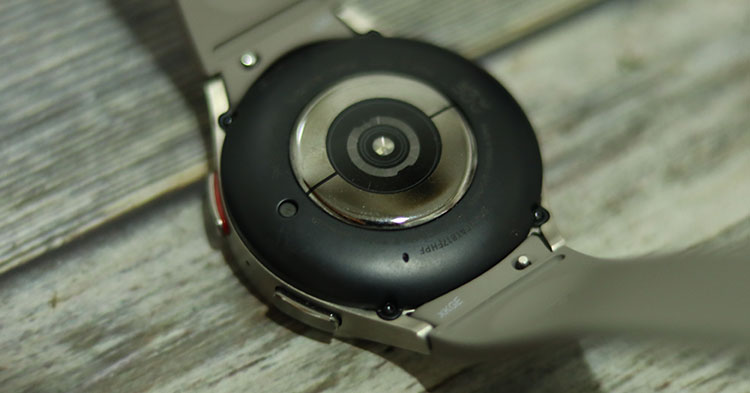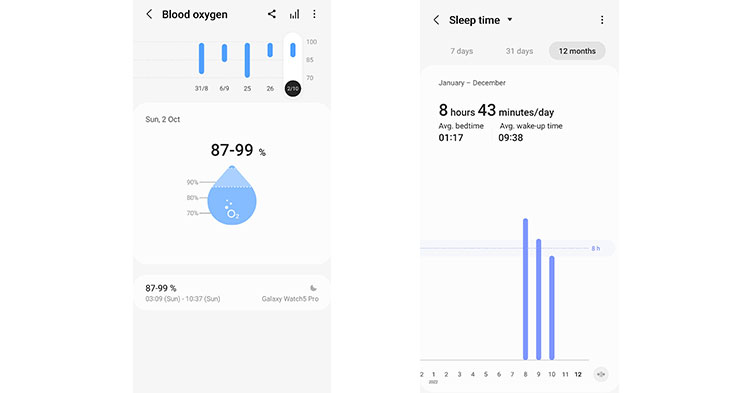 SP02 & Sleep Time Data
With that said, is the Samsung Galaxy Watch5 Pro worth the price of RM1899? Well, if you're an Android user with an active and adventurous streak, this smartwatch and its many advanced features can benefit. But if you're an Apple user, this might not be for you as it's not Apple Friendly.
So, what do you guys think of the Samsung Galaxy Watch5 Pro? Share your thoughts in the comments below, and as always, stay tuned to TechNave for more trending tech news and in-depth reviews like this.
Tech specs and features
This is the Samsung Galaxy Watch5 Pro's official tech specs list:
45.4 x 45.4 x 10.5 mm, 46.5g
5ATM Water Resistance, IP68, MIL-STD 810H
1.4-inch Super AMOLED display, 450 x 450 pixels resolution (321 PPI)
590mAh battery
One UI Watch 4.5, Android Wear OS 3.5
Bluetooth 5.2, GPS, Glonass, Beidou, Galileo & Wi-Fi 802.11 a/b/g/n
Accelerometer, Barometer, Bioelectrical Impedance Analysis Sensor, Electrical Heart Sensor, Gyro Sensor, Geomagnetic Sensor, Light Sensor, Optical Heart Rate Sensor
Route workout feature
Android 8 and above
Pros: Long-lasting battery life, route workout feature, Titanium case
Cons: Touch bezels don't work well, and it doesn't work well with iPhones
Conclusion: Great for outdoor enthusiasts that are looking for a smartwatch that features Route tracking and also long-lasting battery life