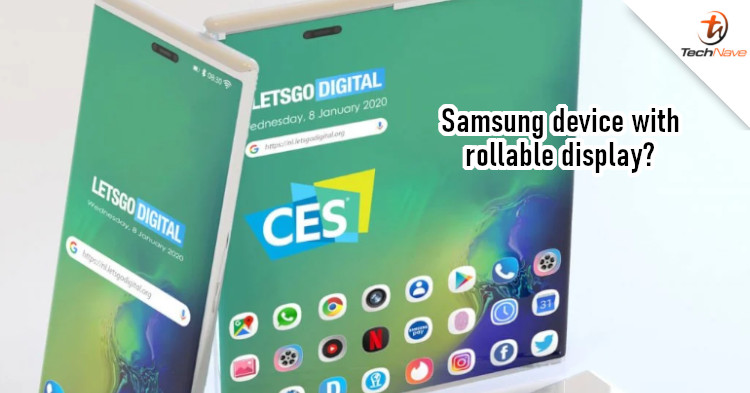 Concept render by LetsGoDigital
Display technology has been advancing a lot and it's cool to see companies like Samsung adopt the use of foldable displays. But another unique form factor is on the way and Samsung is aiming to release an actual product featuring it. Specifically, sources claim that Samsung is developing a device that will have a rollable display.
According to HeraldCorp (via Mspoweruser), Samsung could be the world's first company to launch such a device. The idea behind rollable phones is that you have a single display that can be 'extended'. When you need the extra width, you can pull it out of a special housing that stores the rest of the display. Allegedly, a prototype was revealed to selected media at CES 2020 earlier this year, though no images were ever revealed so we don't know what it would look like.
Of course, Samsung isn't the only company working on such a product. We've seen rumours claiming that TCL and LG are also working on a smartphone with a rollable display, so we won't know which company will win this race yet. LG may even be ahead of the race, as it has already announced the world's first rollable OLED TV, which shows that they have an idea of how to get the technology to work.
As usual, a lot of the above is pure speculation, so please take the news with a grain of salt. With that said, what's your opinion on rollable display? Would you be interested in such a device over a foldable one? Let us know on our Facebook page and stay tuned to TechNave.com for more news like this.