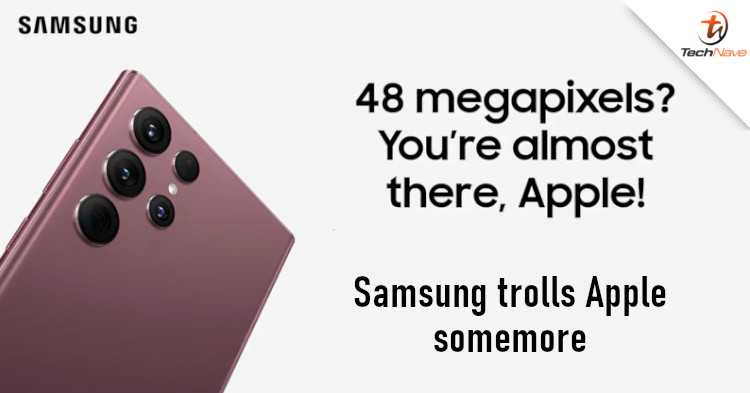 In Malaysia, brands like to compare themselves to each other without calling out names outright. But Samsung isn't too shy to take direct digs at Apple, one of its biggest competitors in the smartphone market. Last week, the company released an ad to mock the iPhone 14 series and followed up with more.
In a series of tweets, Samsung USA posted its reactions to "innovative new devices announced on Wednesday". As you can tell, it's a reference to the Apple iPhone 14 series. The first two tweets were boasts of the Galaxy Z Flip and Galaxy Z Fold series foldable devices. Apple has yet to launch any foldable smartphones but could unveil two models in 2023.
September 9, 2022
Moreover, Samsung pointed out how it has had phones with a 108MP camera for more than 2 years. On the other hand, the iPhone 14 Pro is the first iPhone to feature a 48MP main camera. For comparison, previous models all came with 12MP cameras. To be fair, a higher megapixel count doesn't necessarily equate to better photo quality. For all we know, the Apple iPhone 14 Pro's 48MP camera could beat the Samsung Galaxy S22 Ultra's 108MP main shooter.
Of course, we won't know till we test the new iPhones. But what say you? Does the iPhone 14 series come with enough innovations to be worth upgrading? Share your thoughts in the comments, and stay tuned to TechNave for more updates about the new iPhones.