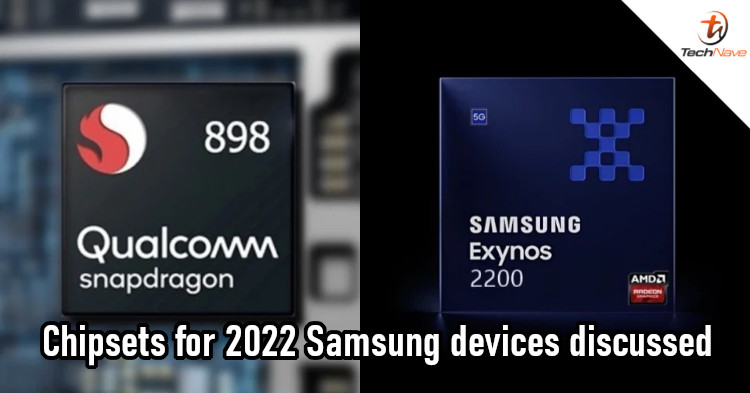 A few months ago, there was a rumour that the Samsung Galaxy S22 series would mostly use Qualcomm's Snapdragon 898 chipset. Some even claimed that the company may even keep the Exynos 2200 chipset for the Ultra variant only. Now, we got even more details on the chipset allocations for 2022.
According to TheElec, Samsung plans to launch 64 smartphones and tablets in 2022. Out of the 64, 31 will use Snapdragon chipsets and 20 of them will use Exynos chipsets. There would also be 14 that use MediaTek chipsets and 3 that use Unisoc chipsets. The numbers don't add up here because some models will be available in multiple chipsets.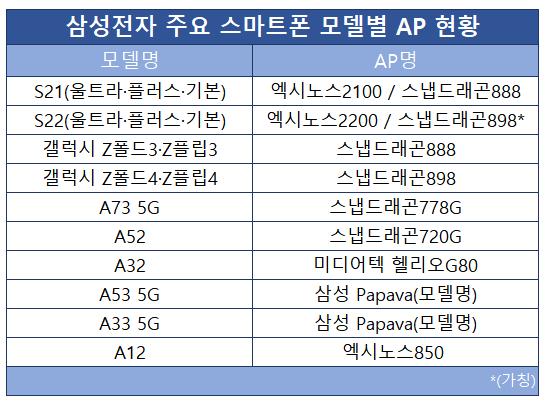 Device breakdown from TheElec
Case in point, the Galaxy S22 series will feature the Snapdragon 898 and Exynos 2200 chipsets. Allegedly, the Exynos 2200 variants will only be available in certain regions like South Korea and Europe. In addition to that, the Galaxy S22 FE and Galaxy Tab S8 series tablets will only use the Exynos 2200.
Since Malaysia has a history of getting Exynos variants, it could be the same for us too. Of course, that's not confirmed yet so take the news with a grain of salt. But we'll keep an eye out for any updates, so do stay tuned to TechNave!