Share your love story online and stand a chance to win a free Moto G5S Plus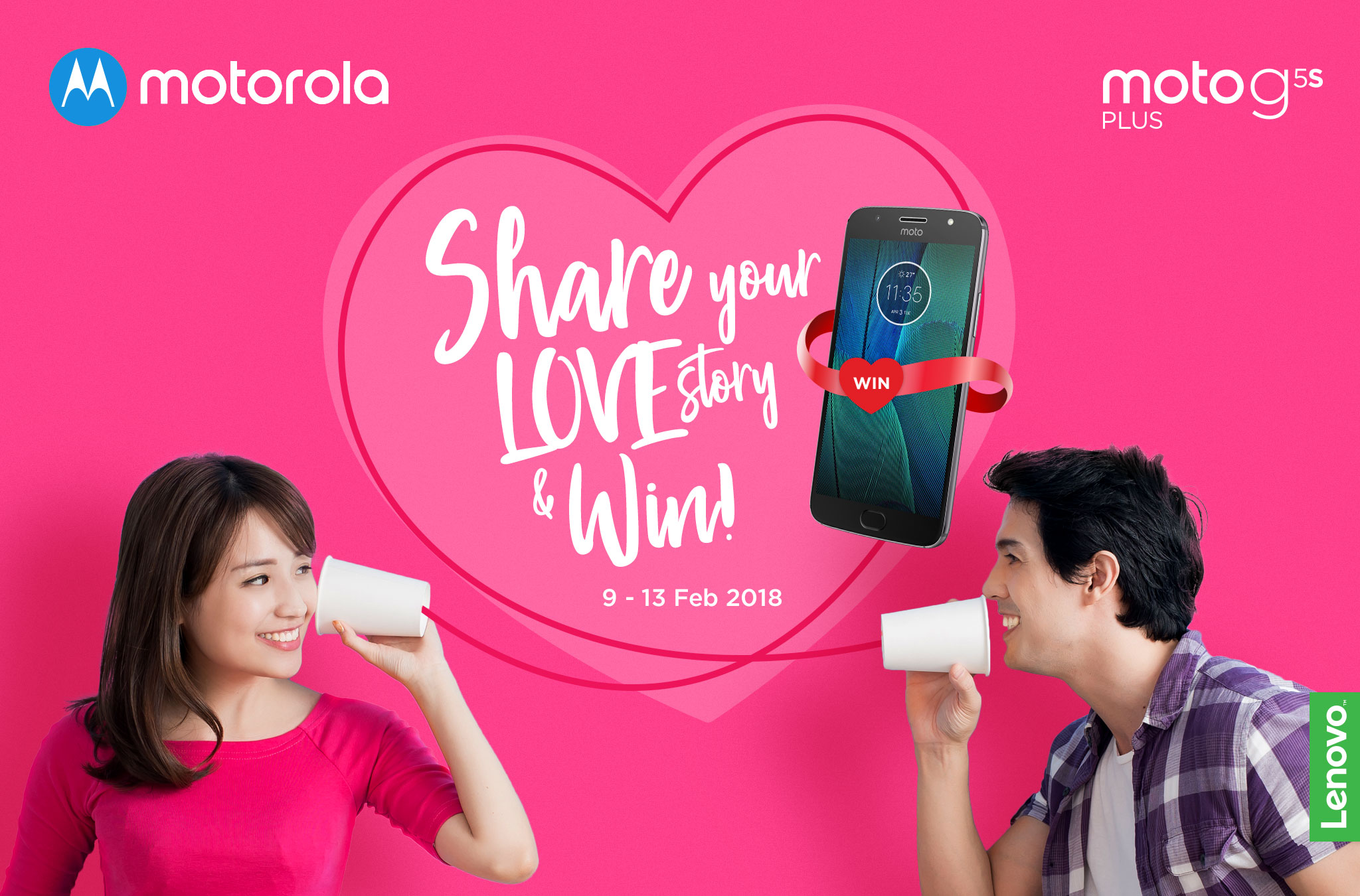 Are you the type that wants the world to know how much in love are you? Well, Motorola Malaysia has something for you just for that. Introducing #HelloPerfectMatch, you can post your love story online and win a free Moto G5S Plus this Valentine's Day! Joining the contest is easy, here are just three steps for you to do so:
Step 1: Be a fan of Motorola Malaysia's Facebook page
Step 2: Upload a creative photo of you and your loved one along with the story of how you met in the comments below
Step 3: Hashtag #HelloPerfectMatch, #MotoG5SPlus and #MotorolaMalaysia
And that's it! Melt everyone's hearts including the Motorola Malaysia Facebook page Admin and you might just walk away with a Moto G5S Plus! Contest ends 13 February 2018 and to have a better understanding of the rules, you can read the Terms & Conditions here. Good luck!
Motorola Moto G5S Plus Specs & Price >