Skype reveals Meet Now, a new feature allows for anyone to hold conference calls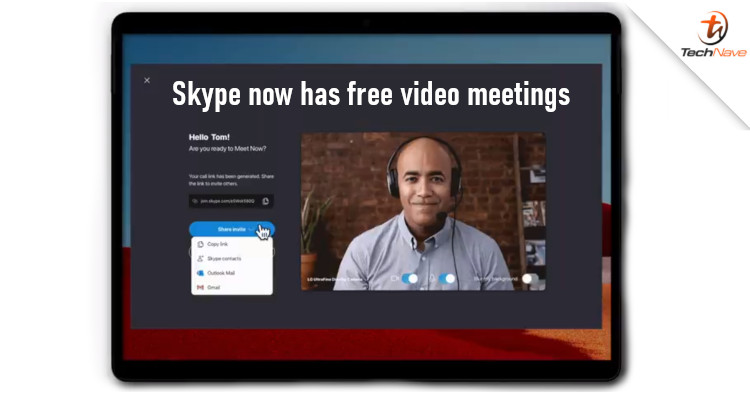 Now that many of us are working from home, communication software is seeing an exponential spike in usage. But the popular option now, Zoom, has been getting a lot of backlash for privacy issues. To provide you with alternatives, we introduced eight other similar software last week. Now there's a new alternative through Skype, which has just joined the free video conferencing gang with a new feature called Meet Now.
Meet Now is a new feature that allows people to create video conference meetings easily. The difference with what the software already offers is that nobody is required to have the program to join a meeting. Skype's website states that calls are free and easy to access, as you don't need to sign up for a service or download the program. All the user needs to do is to generate the link for the meeting and forward it to the intended call recipients. This can be done directly through the Meet Now feature page on Skype's website. In this way, it functions just like Zoom meetings.
Introducing a simple, hassle-free way to connect with the important people in your life on #Skype, no sign-ups or downloads required. Learn about Meet Now: https://t.co/yOw6oBlFxx

— Skype (@Skype) April 3, 2020
Microsoft did mention that you will need either the Google Chrome or Microsoft Edge browser for it to work. But Chrome is a widely used browser, so this shouldn't be an issue for most people. For those who have Skype installed, clicking on the link should let them join the meeting through the app. The meeting would be accessible even if you're not signed in to your Skype account.
And there you have it, another alternative for all of you who are concerned about Zoom's privacy issues and 'Zoombombing'. Having said that, would you give Skype's Meet Now a try or is there a different service that you prefer to use? Let us know on our Facebook page and stay tuned to TechNave.com for more news.