Sony PlayStation 5 could be out on 20 November 2020 for ~RM2038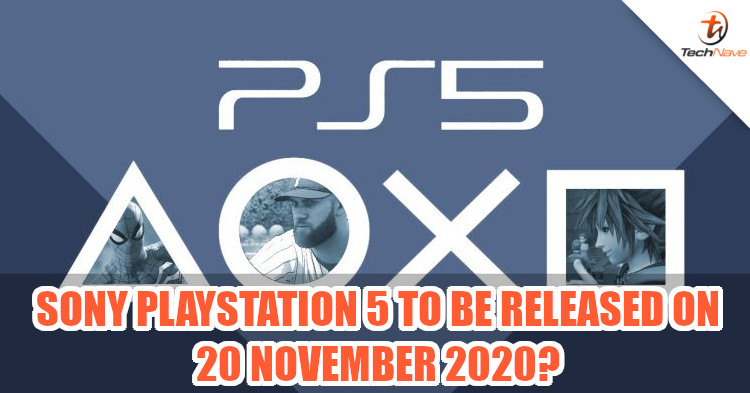 Previously, it was announced that Sony's PlayStation 5 is slated for a Holiday 2020 release, now we have a rumoured date for this - at least for North America. According to a Tweet from PSErebus, the next-gen console will launch in North America on 20 November 2020 for a retail price of USD 499 (~RM2038).
News of the upcoming PS5 first broke out in April 2019. Since then, there has been numerous news and rumours regarding the console, such as the rumour on how its AMD Navi GPU could have graphics performance on par with the Nvidia RTX 2080, or that the SSD will have a 2TB capacity. That second part doesn't sound all that feasible, considering the rumoured console price. However, the company did confirm the SSD will offer much faster loading speeds and that the console will be backwards-compatible with PS4 titles.
Sony Interactive Entertainment (SIE) will launch PlayStation®5 (PS5™) in several countries in the holiday season of 2020 and will make PlayStation®5 (PS5™) available in North America on November 20, 2020 at a recommended retail price (RRP) of $499 pic.twitter.com/fe4jKlHmrH

— PlayStation (@PSErebus) November 19, 2019
Is this release date for real and is it a global one? Tell us what you think and if you're excited to get Sony's new console as soon as it's out. For further news on the Sony PlayStation 5 and its release date in Malaysia, make sure to stay updated with our website.