Sony Xperia XA review - Looks great but rather overpriced
Back in February when Sony shockingly announced the cancellation of their Xperia Z series, they decided to show us their new X series lineup - the Sony Xperia XA, Xperia X and Xperia XA Ultra (some other countries got the Xperia X Performance instead of XA Ultra). In our review here, we will be exploring the Xperia XA, which is the smallest and currently most affordable among the three brothers (recently launched in Malaysia about 2 days ago for RM1199). But is it worth it? Read below to find out!
Design - The Xperia XA is aesthetically pleasing
Available in graphite black, white, lime gold and rose gold, the Xperia XA surprisingly stands out the most when compared with the Xperia X and XA Ultra in terms of design, as it's the world's first narrowest 5-inch smartphone with 2mm thin for the bezel for a nearly borderless experience and it makes one hand usage easy as pie. In short, the Xperia XA looks the more striking and beautiful compared to the metal bodies Xperia X (also partly because the side fingerprint sensor on the X makes it thicker).
Not only that, since the body is made out of plastic; the weight is only 137.4g so you can really imagine how lightweight it is, easily making it one of the most compact smartphones in the market now. I don't really mind the missing metallic body and lack of fingerprint sensor either, it doesn't need to jump on the bandwagon for having those.
The front
The back
The power button, volume rocker and the return of the physical shutter on the right side
The dual SIM-slot on the left side
microUSB 2.0 and speaker at the bottom, the 3.5mm headphone jack is at the top
Tech Specs and Features - Entry-level to midrange at best
Here are the Sony Xperia XA specifications: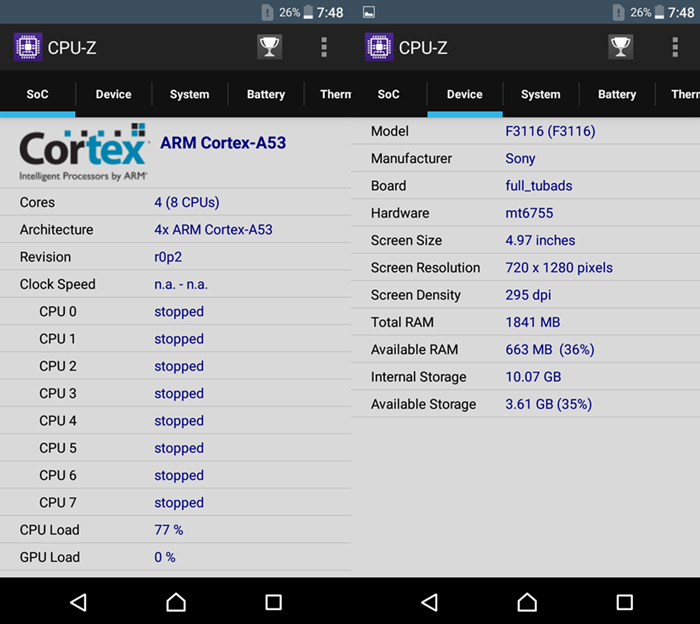 Octa-core Mediatek Helio P10 MT6755
2GB RAM
16GB internal storage (expandable memory available up to 200GB)
5-inch HD (720p pixel resolution, Mobile BRAVIA engine 2, Super Vivid mode) curved display
143.6 x 66.8 x 7.9mm and 137.4g
13MP Sony Exmor RS rear camera (Hybrid Autofocus, Image Stabilizer, LED Flash) + 8MP Exmor RS front camera (wide-angle)
Supports 4G LTE Cat 4, Dual SIM, Clear Audio+, FM Radio, AGPS, WiFi Miracast, Bluetooth 4.1 and NFC connectivity
Features a dedicated camera shutter button (>0.5s camera activation)
Android 6 Marshmallow
2300 mAh battery (Qnovo adaptive quick charging, 2-day battery life)
Although the western media are dubbing this as a mid-range smartphone, it feels a lot like an "entry-level" with the tech-specs shown above. There's nothing much to be in awe of the specifications, but perhaps we can be glad that the dedicated camera shutter button is back, making photo-taking so much easier than having to tap on the screen all the time; pressing it before unlocking will bring you straight to the camera right away and has a 0.5s camera activation.
The camera doesn't have any OIS, but it does have a hybrid autofocus that allows the camera to track a moving object by predicting its movement so that the image won't have any blur shots. On the other hand, the video recording has a SteadyShot feature that minimizes the "shaky cam" effect, we will talk more about that later in the performance section.
And of course, it's not a Sony smartphone if it doesn't have the audio setting and the standard Sony camera features. It's exactly the same as the Sony C5 Ultra, check out our review here if you want to know more about those.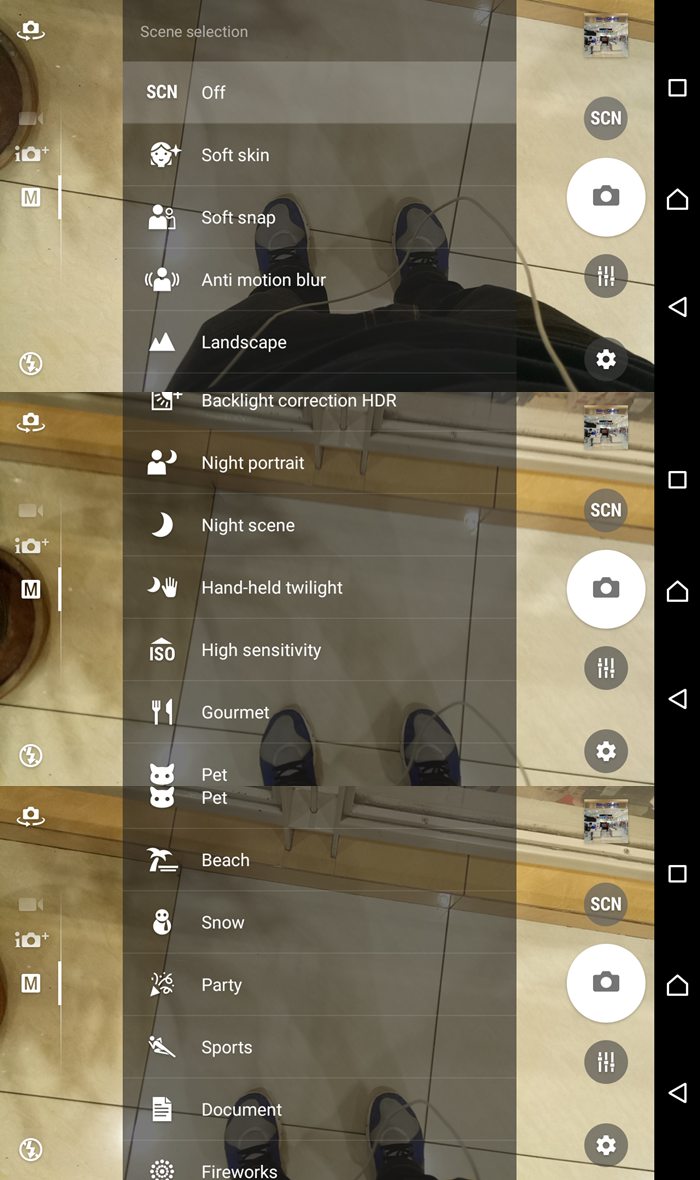 The manual mode is not what you think, just a word for these extra modes
Nice for a keyboard (Swiftkey) to actually remember my email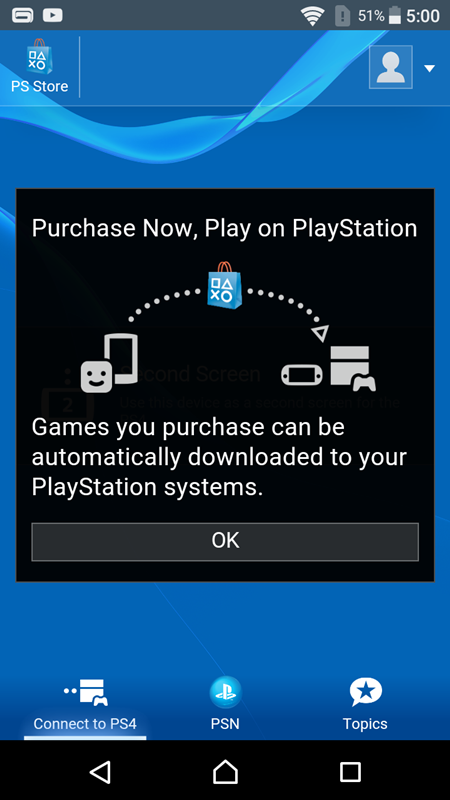 The PlayStation Store is surely convenient for hardcore PS gamers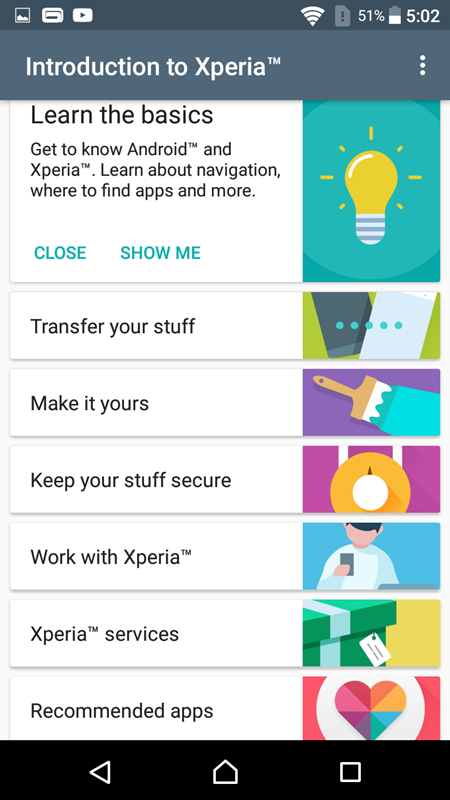 Sony Xperia XA setup tutorial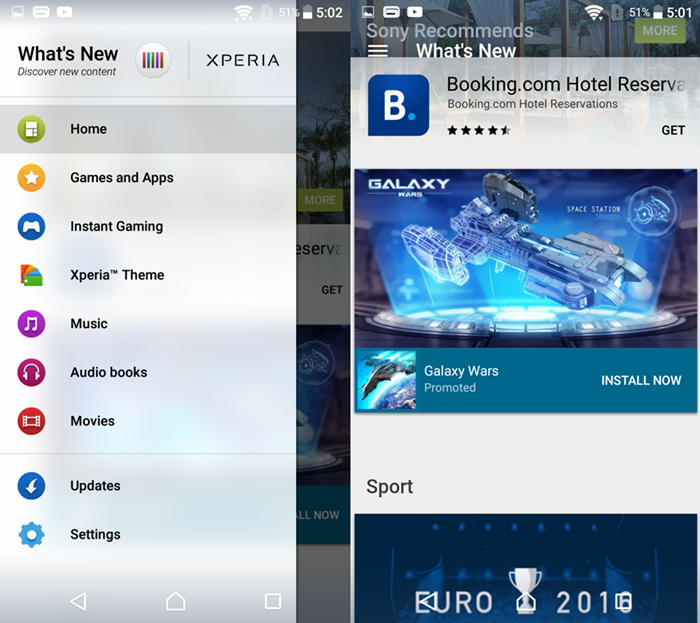 What's New app by Sony for app recommendation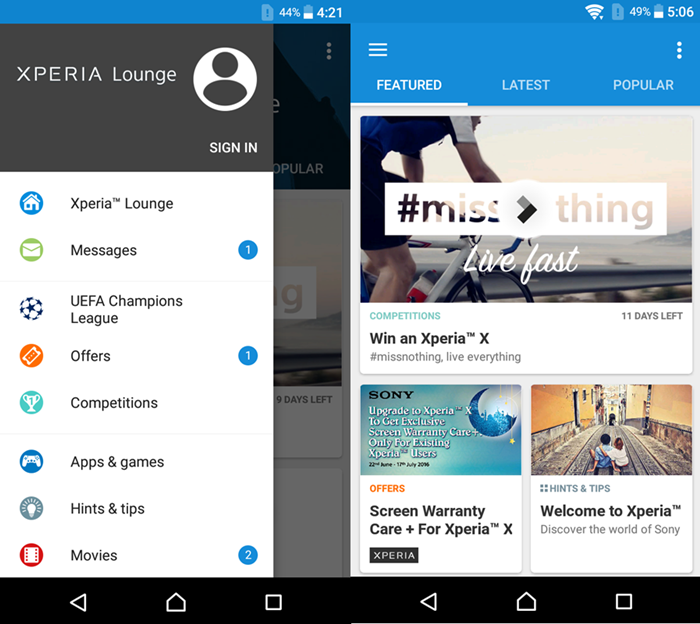 Xperia Lounge, this app is for announcing Sony news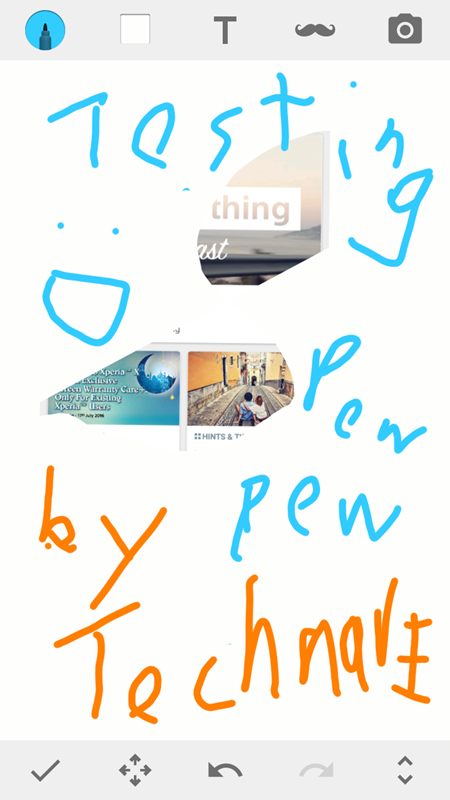 Sketch app, pretty fun if you're skilled
TrackID works sort of like Shazam app, quite accurate but not for indie artists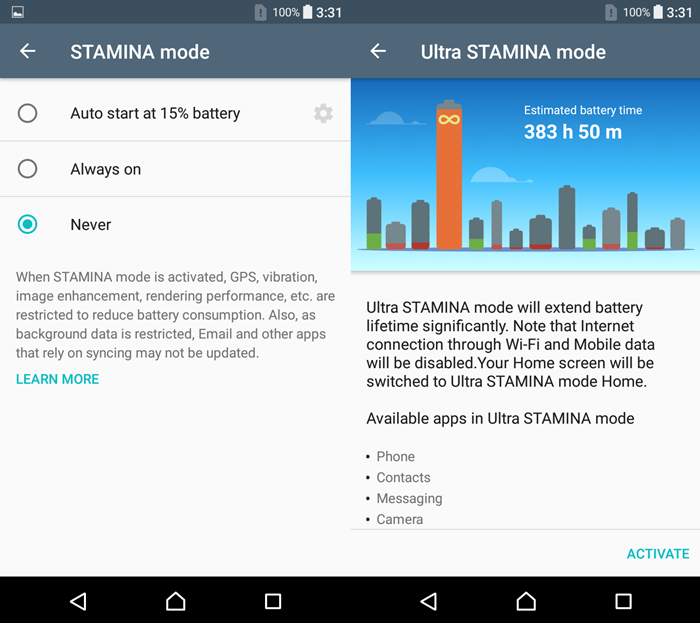 Stamina Battery mode, we will get to that later
Performance - What happened to the battery?
So far, the Xperia XA seems like a good phone to consider. But hold your horses, we just reached the performance section, and this is where the phone falls short. Badly, if I might add.
According to Sony, the Xperia X series has a Qnovo Adaptive Charging which maintains battery health while charging which sounds good. Also, it has a smart battery management that is known to be able to deliver up to two days battery life. Well, that is only half true; while it can indeed last two days, if it did, it'd only be barely alive.
I don't really know what's the problem, when I played Asphalt 8: Airborne for an hour it dropped 40% quickly. I was a bit taken aback at first, but I thought it should be logical since it's a high-end game after all. Then I started surfing Facebook and some YouTube, the same thing happened again. Goodness me, this phone's battery life is... disappointing. And it gets super hot after heavy usage, which forces you to get a cover to protect your fingers.
To add on to that, the volume speaker is underwhelming too. Even at maximum volume, it's really difficult to hear what the video content was saying from YouTube; ironically, it's a different story for the music player which does better.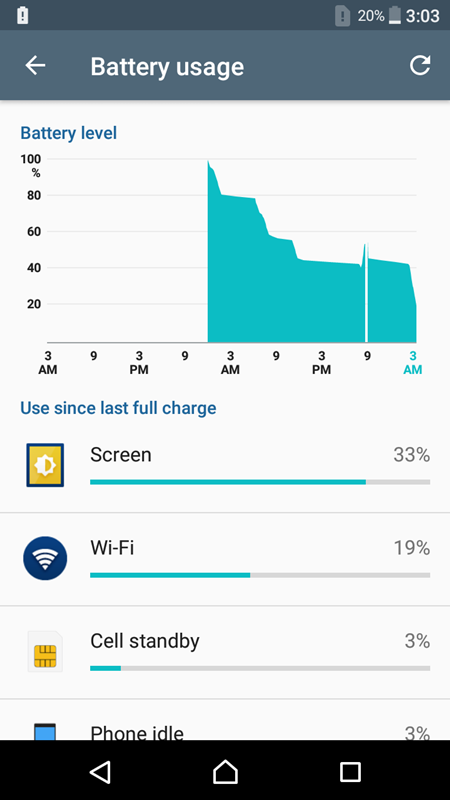 This was only half day of surfing Facebook and YouTube
This was how hot it got after 3 rounds of racing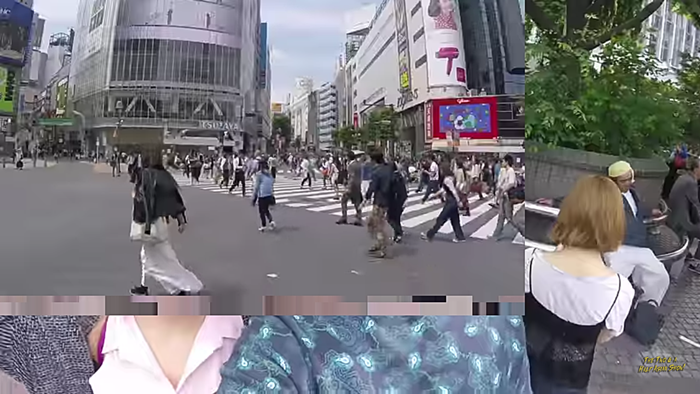 Occasionally, I also got this Youtube video error when I switch the resolution or landscape viewing
(YouTube quality can only reach 720p at most due to the display resolution)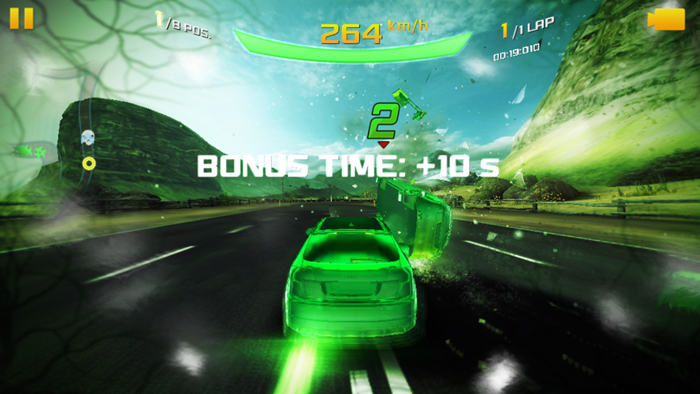 Asphalt 8 was fine, though. This is the highest setting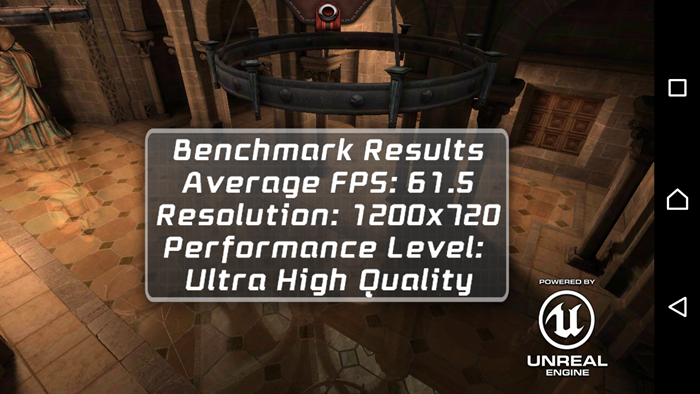 Epic Citadel test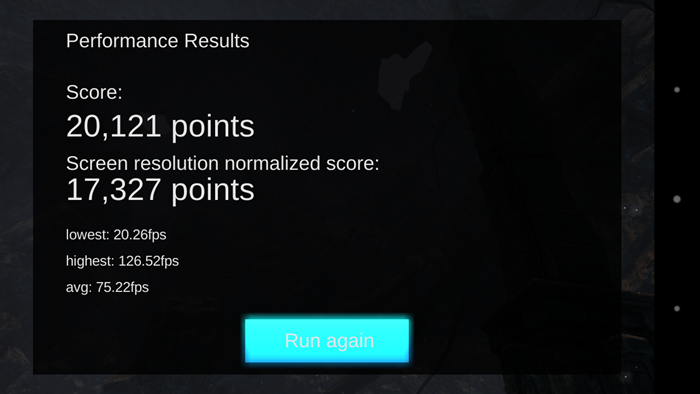 GPUBench score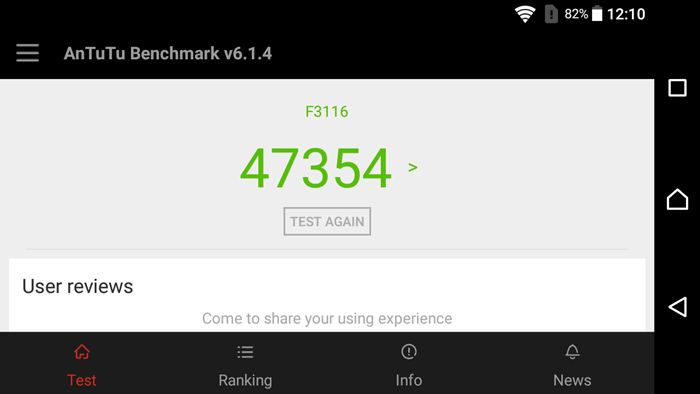 AnTuTu score
The only way to prolong the XA's usage is switching on the Stamina Mode, it's great for gaming after that, but it also restricts some data and that would make your internet browsing less fun. So...yeah.
Moving on, the camera quality is alright for a mid-range phone I guess. Colours captured in the camera are vivid enough especially indoors, as for outdoors it has a weird habit of looking greater under the sun than in the shade.
The video recording could only go at 1080p 30fps, but the video quality is pretty good enough; in addition the SteadyShot feature that minimizes the "shaky cam" effect has a subtle difference, as long as you have a mini tripod attached the video recording should be just fine.
Anyway, below are some camera samples:
Medium indoor shot
Close up shot
Selfie shot
Colour contrast are excellent indoors
A wide indoor shot
Another close up shot, it's a book cover lol
Night shot
Day shot
Another outdoor shot
Comparing the two leaves, I personally think the top one
looks better than the bottom one thanks to the sunlight
This one didn't look good, it was shaded
Panorama shot
Low light (top) and flash mode shot (bottom)

Conclusion - A nice looking phone, but a tad overpriced
I really like how the XA looks and the compactness, as a mid-range phone it does everything else alright (camera quality, features and basic functions), but the battery life performance alone is enough to make it look bad because it drains too fast even just for internet browsing.
Furthermore, there are better options out there that have better pricing and performance. Take the Huawei P9 Lite for one, it only costs RM1099, and the Xiaomi Redmi Note 3 which has a much better performance than the XA with a price tag of RM849 only. Go figure.
I hope Sony can do something about the battery as it they are practically famous for their 2-day battery life devices, perhaps sometime in the future for their next Xperia X model. If they keep the almost bezel-less design and better battery + specifications performance then it'd be one great smartphone. But that's just my two cents.
First impression hands-on video
Know anyone else using the new Xperia X models? Do they share the same opinions? Thanks for reading as always and stay tuned for more reviews in the future at Technave.com!
Sony Xperia XA (discontinue) Specs & Price >