Sony leaks release window of Xperia 1 II, expected to launch around end of April 2020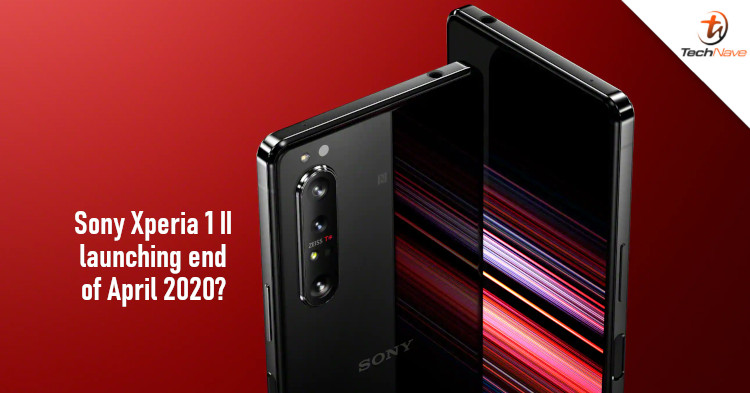 Back in late February 2020, Sony unveiled two new Xperia devices that were supposed to be revealed during MWC 2020. Of the two, the Xperia 1 II is the brand's latest high-end flagship device with a focus on cameras and it's coming soon. Sony Spain recently leaked the fact that the phone will be available on the market near the end of April 2020.
The Xperia 1 II is a flagship device sporting a Snapdragon 865 chipset, 8GB of RAM, 256GB of internal storage, and a 4000mAh battery. Also, it will come with a 6.5-inch 4K display with 90Hz display refresh rate and Motion Blur Reduction, as well as a triple rear camera setup featuring ZEISS lens coating. A leak back in March 2020 also revealed that one of the rear cameras will be using a brand new Sony sensor, which should be able to capture even better photos than previous models.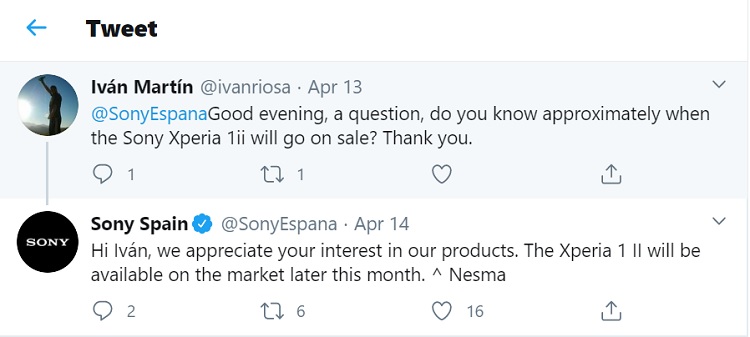 Regardless of whether it was intentional or not, Sony Spain has confirmed the availability on Twitter. A user had inquired as to when the phone was going to be on sale, to which Sony Spain replied with: "The Xperia 1 II will be available on the market later this month." If that's not official, I don't know what is.
From the specs revealed so far, this phone should be fantastic for content like videos and games. Hopefully, Sony's camera software can keep up with its sensors as well. With that said, would you consider buying this phone if it's launched in Malaysia? Let us know on our Facebook page and stay tuned to TechNave.com for more news.
Sony Xperia 1 II Specs & Price >