Sony unveils specs of PlayStation 5, comes with ray-tracing support and a custom SSD for ultra-fast loading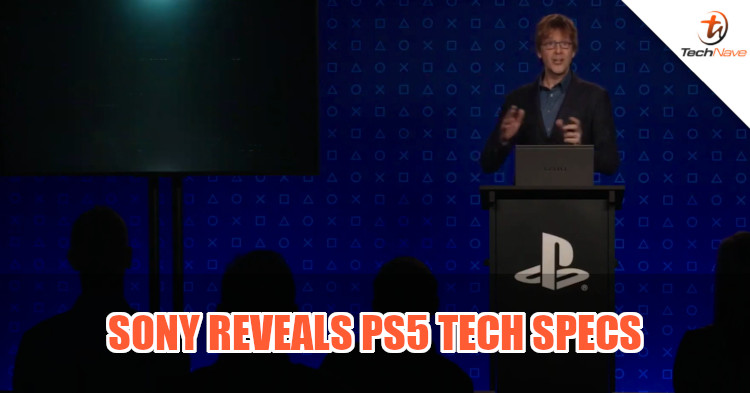 Sony first revealed the existence of a next-gen console way back in April 2019. Now, after months of teasing, the PlayStation 5 is finally unveiled. Last night, Sony Entertainment finally shared some detailed specifications for its upcoming console and has some beefy specs. Still no official render of the console though!
According to Digital Foundry, the Sony PlayStation 5 features similar hardware to the Xbox Series X. It houses an AMD Zen 2 CPU that runs at 3.5GHz and a custom RDNA 2 GPU running at 2.23GHz, which can deliver 10.28 TFLOPS of GPU compute power. Also, it comes with the promised high-speed custom SSD that has a storage capacity of 825GB and about 5.5GB/s of data throughput. In theory, games should load 100x faster on the PS5 than it would on a PS4.
In terms of features, one of the features of the CPU is that it can transfer unused processing power to the GPU. Theoretically, this should allow the console to gain some extra graphical compute power for games. It's also confirmed to have ray-tracing support, 3D surround audio and more.
While seemingly the weaker console on paper, most of us Malaysians are probably more partial to Sony's next-gen PlayStation 5. The company certainly has a larger presence in our country and it has some exciting exclusive titles in the works. With that said, what do you think about the specs of the PS5? Let us know on our Facebook page and stay tuned to TechNave.com for more news.
Key Sony PlayStation 5 specs:
CPU - 8-core AMD Zen 2, 3.5GHz (with SMT), 7nm process
GPU - 10.28 TFLOPs, 36 CUs at 2.23GHz, Custom RDNA 2
Memory - 16GB GDDR6
Memory bandwith - 448GB/s
Storage - 825TB custom SSD, 5.5GB/s bandwidth
Optical drive - 4K UHD Blu-ray