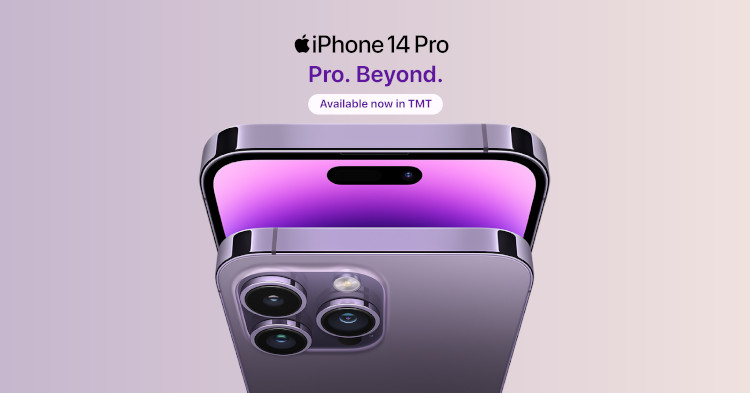 If you are a diehard Apple fan (like this man), you may have gone to Singapore to grab an iPhone 14 series smartphone. Those who haven't will be getting it here soon, but which outlet should you pick your unit from? Well, you can pick yours up from TMT by Thunder Match at midnight this Friday!
That's right, TMT will host a midnight unveiling for the Apple iPhone 14 series on 23 September 2022. It will be held at official TMT stores in Seremban Gateway and Berjaya Megamall. If you pre-ordered an iPhone 14 series smartphone from these two TMT stores last week, that's where you have to go to pick up your new purchase. Of course, TMT will also allow walk-in purchases. But quantities are limited, so make sure you show up to the queue early if you want to grab a unit!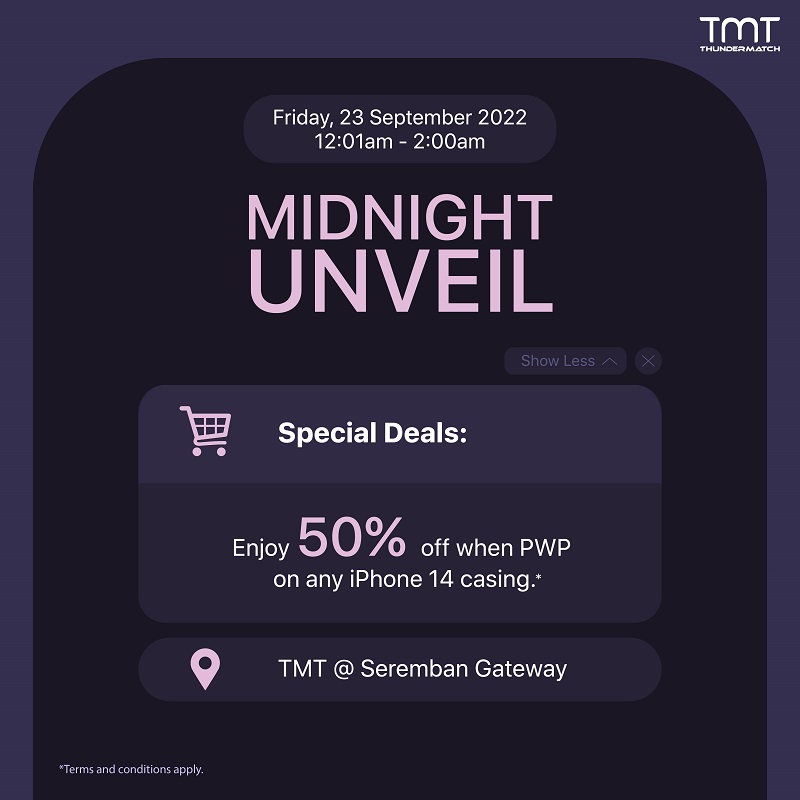 Since it's a midnight unveiling, the event will officially run from 12:01 to 2 AM. If you pre-ordered from TMT, you can collect your pre-order bonuses at the two locations mentioned. For walk-in customers, fret not because you'll get some goodies too.
The company has confirmed that it's offering limited edition Christy Ng x TMT bags and RM420 vouchers for each walk-in purchase. For those going to TMT@Seremban Gateway there's also an exclusive 50% PWP discount on any iPhone 14 series casing. These promos are on a first come first served basis though, and only while stocks last.
Excited to finally get your hands on the iPhone 14? Then you won't want to miss out on this opportunity. Let us know which iPhone 14 model you plan to get, and stay tuned to TechNave for more news and promos like this.