TechNave NewsBytes 2019 #22 - realme highlights, Digi, Celcom, Stripe and more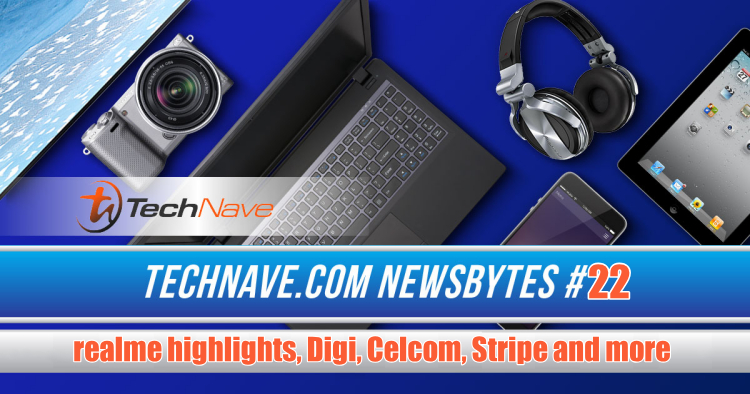 Well, the past few weeks have certainly been big for tech as Malaysia announced Budget 2020, the Huawei Mate 30 series and the Samsung Galaxy Fold officially came to Malaysia along with the Xiaomi Redmi Note 8 and Redmi 8. The ASUS ROG Phone 2 also went on pre-order via Shopee and that's just the more notable highlights.
Check out the other tech highlights you might have missed in this edition of TechNave NewsBytes 2019 #22.
realme leading brand during Lazada 10.10 sale + realme 5 pro sells out in 24 hours
realme Malaysia recently became the leading brand to get the highest sales on Lazada 10.10 promotion recently. Under 'Mobiles' category, realme was the most popular choice among online shoppers just like the previous Lazada 9.9 sale. Check out their official store on Lazada here.
In related news, the realme 5 Pro SOLD OUT within 24 hours on its first sale. You can see what they had to say about it below:
"Today, realme 5 Pro was sold out on its first sale day and we would like to extend our gratitude to fans who are now owners of the realme 5 Pro. Here at realme Malaysia, we will continuously bring in more leap forward technology and lifestyle products to our fans here in Malaysia as everyone deserves to enjoy realme's leap-forward experience," - Tiffany Teh, Brand Manager of realme Malaysia.
Digi's Digital Day promotes continuous learning to inspire innovation
Digi Telecommunications Sdn Bhd (Digi) recently hosted its fourth Digital Day to inspire and engage its employees to further their understanding on how technology can enhance the business, way of work as well as their personal lives. Digi's Digital Day is a key company-wide event whereby its people, fondly known as Digizens, dedicate a full day to learning. This is in addition to the company's ongoing learning initiative, in which Digizens are challenged to complete at least 40 hours of education via online learning platforms such as LinkedIn Learning, Coursera and Udacity by the end of the year.
Digi's Chief Digital Officer, Praveen Rajan said, "On Digital Day, learning is work! That is how seriously we take learning in Digi, because we believe that continuous learning and upskilling inspires innovation. And as a company at the digital frontier, innovation is fundamental to our way of work, in addition to being customer obsessed."
Carrying the theme 'Discover What Matters Most', this year's Digital Day injected a renewed focus on Digi's own employees to find out what is important to them and at the same time equipping them with valuable knowledge on enhancing their wellbeing through the use of digital tools. For more on Digi's culture and talent programmes, visit their site.
ViewQwest to offer #BetterBroadband promotions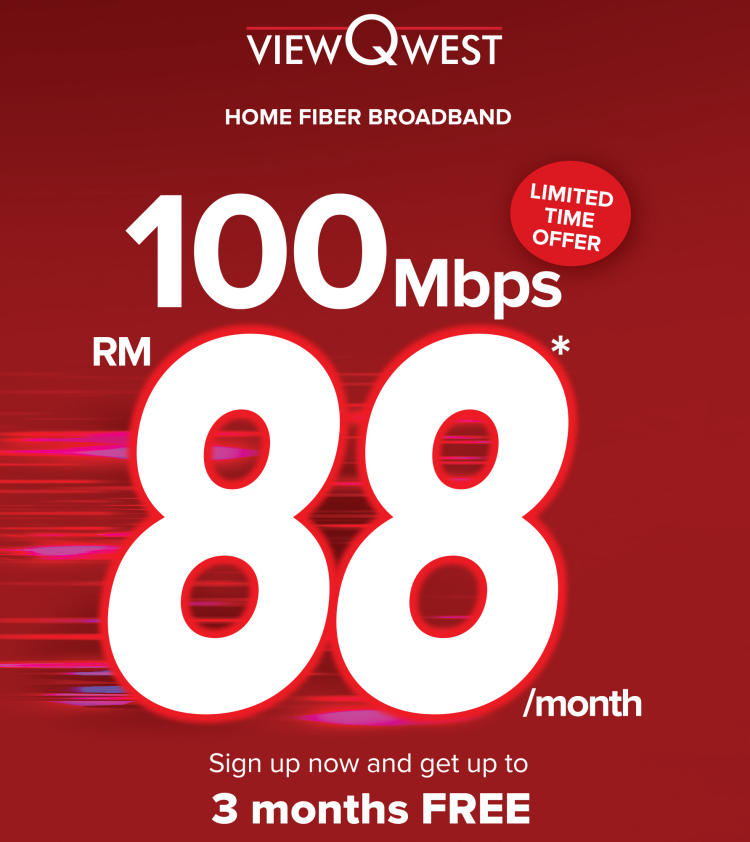 ViewQwest Malaysia has amped up its efforts to reach out to more Malaysians with the special 10/10 #BetterBroadband promotion. Through this new promotion – available for a limited time only, new subscribers will be able to enjoy ViewQwest's services at discounted rates starting from *RM88 a month for the 100Mbps Non-Mesh plan with a 36-month contract, with additional free service when the contract ends. All plans are bundled with options of high-spec Wi-Fi routers by ASUS designed to seamlessly stream rich content like 4K videos and enriched content – ensuring optimum coverage without Wi-Fi dead zones.
Subscribers pay a discounted rate of RM88 per month for the first 18 months and the regular rate of RM128 per month for the remaining 18 months in the 100Mbps Non-Mesh plan with 36-month contract. The special ViewQwest 10/10 #BetterBroadband packages are now available for sign-up at their site.
Adobe report suggests Customer Experiences are Key to Growth of Online Retailers in APAC
Customers in APAC are increasingly focused on experiences when it comes to online brand engagement, according to a new commerce report released by Adobe. The report also found that APAC customers are willing to embrace new technologies like automation and artificial intelligence, and they expect brands to be environmentally responsible.
In partnership with YouGov, the research surveyed over 7,000 respondents from various markets in the JAPAC region including Australia, China, India, Malaysia, Thailand, and Singapore, providing online retailers with key insights around the purchasing preferences of modern-day customers. Titled 'Listen: A Magento Meaningful Series', the report underpins the ever-increasing importance of customer experiences for brands looking to stay ahead in the hyper competitive online retail space.
For online retailers, it's no longer a simple case of bricks vs. clicks anymore. While price remains a key determinant, the study suggests that online retailers need to focus on developing seamless, enriching customer experience strategies to engage modern customers. Signifying the importance of omni-channel presence and integrations, 39% of the surveyed customers said it's important for websites to work well on smartphones and 23% called out for the provision of a dedicated app being important to their shopping experience with a brand.
Aruba Academy Program partners with Universiti Tun Hussein Onn Malaysia
Aruba, a Hewlett Packard Enterprise company recently partnered with Universiti Tun Hussein Onn Malaysia (UTHM) to launch Aruba Academy, a networking education program that will meet the opportunities and challenges of the 21st century. Aruba, signed a memorandum of agreement (MOA) with UTHM, who will house Aruba Academy, the first Academy of its kind in Malaysia, South East Asia and Taiwan (SEAT) region, to build the next generation of digital enabled talents to meet the country's Industry 4.0 mandate.
The MOA was signed as a partnership between the two organizations in order to provide the university's information and technology students with the right skills training and certification based on the Aruba Academy Program coursework, empowering students with global expertise and insights in a local setting.
The Aruba Academy Program focuses on foundational and fundamental networking skills and takes students through the four pillars of mobility, switching, security and design. Aruba Academy offers two certification programs, the Mobility Associate (ACMA) which is a lab-intensive course designed to prepare participants with the knowledge, skills and practical experience required to set up and configure a basic Aruba WLAN, and the Mobility Professional (ACMP) which is a scalable WLAN Design and Implementation (SWDI) course that leverages concepts introduced in the Implementing Aruba WLAN (IAW) v8 course to advance student's expertise in building complex enterprise WLAN networks.
The Aruba Academy Accredited courses will be available at UTHM starting April 2020. Those interested can visit the UTHM website to find out more.
TOUCH 'N GO ewallet to encourage cashless payments for MULA
Touch 'n Go eWallet, will enable MULA customers to go cashless when they book rides with the ride-hailing app. The strategic partnership that was launched recently, is set to offer Malaysians an alternative easy and secure payment option for the ride-hailing and last miles services.
To kickstart this partnership, Touch 'n Go eWallet and MULA will be rewarding MULA users who pay using the Touch 'n Go eWallet RM4.00* off for two (2) rides with the use of the promo code "TNGEWALLET" and an additional RM4.00* off for first time MULA users. In addition to the promotion mentioned above, MULA users will also receive RM3.00 off in vouchers for two (2) rides by default after they have completed with the registration.
Celcom wins excellence awards for network and customer service
On 25 September 2019, Celcom was proud to be acknowledged by Opensignal for being ranked No.1 for 4G Availability, marking its second win in this category in 2019. The results were published in Opensignal's 'Mobile Network Experience: Malaysia' report*, September 2019, based on an independent analysis of mobile measurements recorded during the period of 1 June 2019 to 29 August 2019.
The report stated that Celcom once again recorded the winning score for 4G Availability nationwide, at 87.7%. Celcom's strong network also bagged two new Opensignal Awards, namely for Video Experience, with a score of 63.5 points (Good rating), and Latency Experience, with a score of 43.2 milliseconds (ms).
The Awards were presented by Brendan Gill, Chief Executive Officer of Opensignal, to Idham Nawawi, Chief Executive Office of Celcom Axiata Berhad at Celcom's headquarters in Petaling Jaya, namely "@celcom". Also included in the report was Celcom's Voice App Experience with 74.7 points, Upload Speed Experience with an average connection of 6.4 Mbps and Download Speed Experience with an average connection of 16.3Mbps, placing it in the country's top two fastest.
On 24 September 2019, Celcom's continuous focus on delivering exceptional customer experience was recognised with two global awards namely, Honorary Award for Best Customer Experience 2019 and the Silver Award for Best Employee Engagement 2019, during the CX Asia Excellence Awards 2019 ceremony held in Singapore. Furthermore, on 27 September 2019, Celcom claimed the Gold award for the category of "Communication Networks" during the Putra Brand Awards 2019.
Workplace by Facebook announced a new milestone and new features at Flow
In just three years, Workplace by Facebook has reached more than three million paid users. The company also serves millions of more users through its free tier and Workplace for Good program for nonprofits and educators. Workplace continues to add diverse global brands to its customer list, including: Nestle, Telefonica, Kering, Petco, Chevron, AstraZeneca and others in the last year.
"Over the past year we've been working on ways to serve people across the enterprise, including frontline workers, which make up 80 percent of the world's workforce. The features we're announcing today build on this momentum, and we're making it easier for these employees to do great work by helping them to connect to their organizations through mobile in a secure way. We're also excited to offer rich video features that enable all employees to be more connected and collaborative." - Karandeep Anand, Vice President and Head of Workplace.
Check out their site for more new tools to connect people at work.
Maxis expands East Malaysia fibre footprint with CT Sabah partnership
Maxis and Celcom Timur (Sabah) Sdn. Bhd. (CT Sabah) will collaborate to provide greater access to fibre connectivity to the people and businesses in Sabah through the provision of High Speed Broadband (HSBB) Network Services.
Both parties symbolised their partnership today through the exchange of the duly executed Access Agreement. Witnessing the exchange was YB Datuk Dr. Haji Jaujan Bin Haji Sambakong, Deputy Chief Minister of Sabah and Minister of Local Government and Housing, Sabah, who attended the event on behalf of the Chief Minister of Sabah, YAB Datuk Seri Panglima Haji Mohd. Shafie bin Haji Apdal. Representing Maxis for the exchange was its Chief Executive Officer, Gokhan Ogut, while CT Sabah was represented by Chief Executive Officer, En. Nazaruddin Bin Abdul Rahim.
Accompanying the Deputy Chief Minister and Minister of Local Government and Housing, Sabah was YM Raja Tan Sri Dato' Seri Arshad Raja Tun Uda, Chairman of Maxis and En. Ahmad Rizal Hj Dahli, Chairman of CT Sabah.
AMD Ryzen 9 3900 and Ryzen 5 3500X now available
AMD have announced the availability of two new Ryzen 3000 series CPUs for OEM and SI partners to create efficient, high-performance gaming, family, and small-form factor PCs utilizing AMD's innovative "Zen 2" architecture and industry-leading 7nm process. The Ryzen 9 3900 is now available globally while the Ryzen 5 3500X is available in China only.
Both Ryzen processors offer powerful gaming and high-speed productivity performance, support industry leading PCIe 4.0, AMD's Precision Boost Overdrive and Ryzen Master Utility, and, like all Ryzen 3000 processors, are fully unlocked for performance tuning. Check out their specs page for more details.
GrabPay Malaysia recognised as Best e-Wallet for 2019
Grab, Southeast Asia's leading everyday super app, today celebrated GrabPay's recognition as the Best e-Wallet at the Malaysian e-Payments Excellence Awards 2019 given out by PayNet – Malaysia's central payment network infrastructure that is owned by Bank Negara Malaysia and a consortium of eleven local financial institutions.
The win underlines Grab's role as a leading everyday app that provides a rewarding ecosystem for both merchants and consumers for a cashless future and recognises GrabPay's sustainable ecosystem and rapid growth in the digital payments arena since it started in 2018. GrabPay celebrated the win with a "GrabPay's 'Partners Appreciation Night" for merchant-partners who played a crucial role in the success of GrabPay in the last one year.
Stripe launches in Malaysia
Stripe, recently announced its official launch in Malaysia. Valued at USD35 billion, Stripe also announced a partnership with Payments Network Malaysia Sdn Bhd (PayNet) to make FPX available to businesses in the country.
With this launch in Malaysia, any online company in the country can now gain access to Stripe's entire product stack, to launch, run and scale their business globally from day one – including Stripe Connect for running multi-sided marketplaces, Billing for subscriptions and recurring payments, Radar for fraud detection and prevention, Sigma for analytics, and more. From today, Stripe is also making FPX available in beta, allowing businesses on Stripe to accept payments via online bank transfers, along with major credit cards like Visa and Mastercard.
Stripe has been testing its service in Malaysia since January this year, and already works with some of the country's most innovative companies including: e-commerce solutions platform EasyStore, food delivery service dahmakan, and fashion and retail platform FashionValet.
Malaysia marks yet another step forward in Stripe's global expansion, following from the company's launch in Estonia, Greece, Latvia, Lithuania, Poland, Portugal, Slovakia and Slovenia earlier this year. Globally, Stripe processes hundreds of billions of dollars a year for millions of businesses.
TikTok Launches #TikTokClassroom initiative to commemorate International Teacher's Day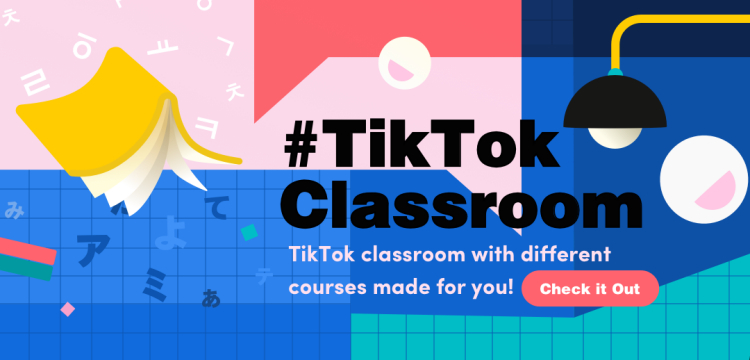 Recognizing that teachers play a vital role in shaping the minds of our future generation, Tiktok has launched #TikTokClassroom to celebrate educators in all forms and disciplines in conjunction with International Teacher's Day.
The #TikTokClassroom initiative seeks to replicate a safe, positive and inclusive environment where students have the ability to learn in a fun and engaging manner outside classroom walls, with a community of likeminded creators, regardless of nationality, ethnicity, gender or socio-economic levels.
#TikTokClassroom consists of various topics including language, life hacks and photography, which are introduced every two weeks. Each TikTok classroom would consist of three TikTok educators, who can share up to three tutorial or how-to videos each on a given subject. Viewers would then be able to access these videos by searching #TikTokClassroom on TikTok.
Modern generations become empowered by smart devices, Lenovo survey finds
New research released by Lenovo shows how education around the world has been positively transformed thanks to smarter technology, creating a generation of independent learners and problem solvers. The research, which surveyed over 15,000 individuals globally – including the US, China, India, Japan, UK, Germany, France, and Italy – reveals that three-quarters of parents (75 percent) say their kids are more likely to look something up online than ask them for help when it comes to a question about schoolwork. The countries where this was most prevalent was India (89 percent) and China (85 percent), both of which have also seen a rise in parents using technology to assist with their kids' learning in recent years.
On the flipside, 60 percent of parents also say they have, at least once, looked something up online and then pretended they already knew the answer when helping their child with schoolwork. This was most common with STEM subjects such as Mathematics (45 percent) and Science (38 percent), as well as Geography (36 percent) and Foreign Languages (35 percent).
Most global respondents (83 percent) agreed that advances in technology in education are helping students perform better in school. Likewise, a substantial majority of working parents (84 percent) said current and new technologies encourage more parents to remain in the workforce due to the personal benefits it brings while also enabling them to stay more connected with their families.
While technology has many positives in aiding learning, 72 percent of parents said they have concerns it could create dependencies in young people, potentially affecting social skills. As for youths themselves, global Gen Z and millennials generally feel that technology has had a positive role in their education, with 44 percent agreeing it makes it easier to find out about causes or social issues they care about. The sentiment was shared by the general population, too, with almost half (49 percent) believing technology will be "extremely important" in solving future challenges in education.
So, that's all for this episode of TechNave Newsbytes 2019 #22. As always, stay tuned to TechNave.com.