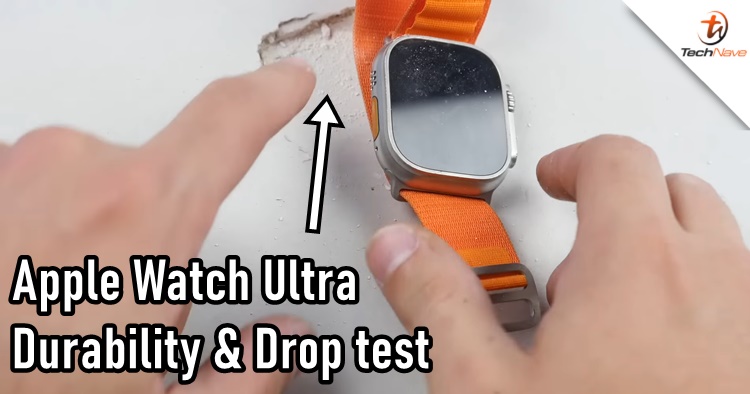 Everyone knows smartwatches are vulnerable, but the Apple Watch Ultra may be one of the toughest wearables yet. Once again, TechRax is back again in another video testing the Apple Watch Ultra's durability and drop test. Previously, he was the same YouTuber who tested the iPhone 14 Pro's crash detection function.
The first thing he did was drop the Apple Watch Ultra and it did well from surviving the drop. The drop was 1.2 metres high and while there were no scratches, it made some tiny dents on the titanium casing. Its sapphire display was impressive as well, surviving a jar of nails and getting smashed by a hammer.
Speaking of hammers, the YouTuber was caught by surprised that the Apple Watch Ultra didn't break first but the table did instead. However, he knocked on the wearable somemore until it finally gave in and died. Although it couldn't function anymore, the screen was still intact.
Of course, the durability test for the Apple Watch Ultra done by TechRax is quite impractical, especially the hammer part. However, it's nice to know that it can withstand a shock drop easily. For your information, the titanium case is 49mm and can go as deep as 100 metres under the sea.
The Apple Watch Ultra's starting price is from RM3799 but no available date has been released for the Malaysian market. What do you think of this wearable? Let us know in the comments below. Stay tuned for more trending tech news at TechNave.com.