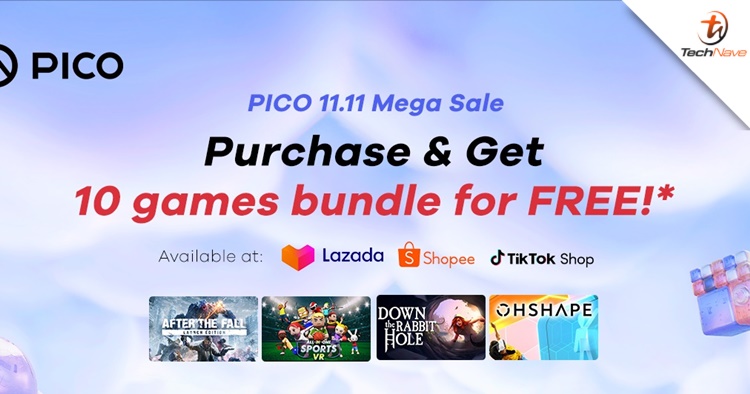 The PICO 4 was only recently announced in the middle of October so we didn't expect it to be on promo sale that soon. From today onwards until 15 November 2022, the PICO 4 can be purchased at RM100 less than its retail price, at RM1,599 for the 128GB variant and RM1,899 for the 256GB variant.
On top of that, the promotion also comes with free access to six games that are worth more than RM500. The game bundle includes Wands Alliance, In Death: Unchained, A Fisherman's Tale, Multibrush, Puzzling Places as well as workout content Les Mills Bodycombat. It is an addition to the four games (After The Fall, Down The Rabbit Hole, OhShape, and All-in-One Sports VR) that come with the PICO 4.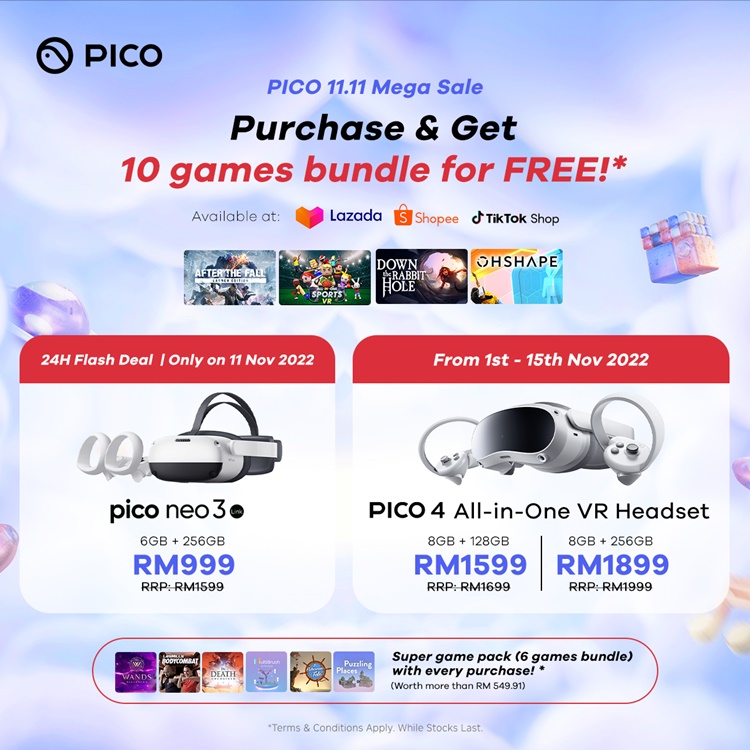 Additionally, PICO is also running a 24-hour flash deal on 11 November where the PICO Neo 3 Link will be offered at a special price of RM999. For your information, the usual retail price of RM1,599. Both PICO 4 and PICO Neo 3 Link can be purchased at the PICO store on Lazada, Shopee and TikTok Shop, while stocks last.
If you are into VR gaming, it's now the perfect time to get your hands on the PICO 4 at this period. You can also check out our news coverage about the device right here. Stay tuned for more trending tech news at TechNave.com.