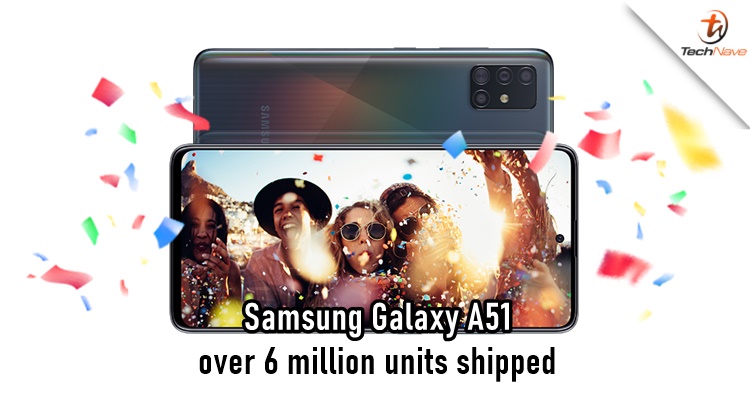 Previously, we reported that the Apple iPhone 11 has been taking the first spot consistently as the most shipped smartphone of Q1 2020 on two separate accounts. That said, what about Android phones and which brand managed to ship the most within that period? After 6 months, turns out it was the Samsung Galaxy A51.
According to the data gathered by Strategy Analytics, the Galaxy A51 has been named the world's best-selling Android smartphone during Q1 2020. The phone is more popular in Europe and Asia, and reports are saying that 6 million units have been shipped with a market share of 2.3%. This is quite legit as previously reported by Canalys and Omdia, the phone has been consistently placed within the top 3 spot with up to 6.8 million shipments.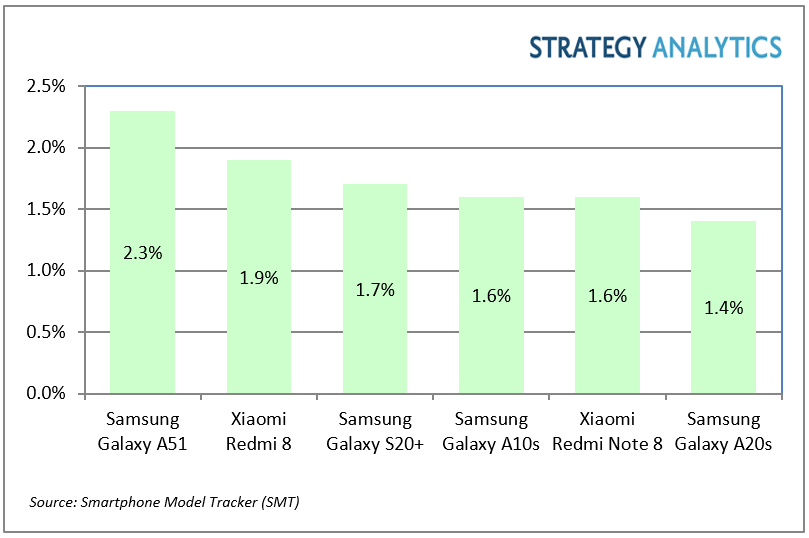 Moreover, the Galaxy A10s is ranked 4th with 1.6% market share, followed by the Galaxy A20s at the 6th spot with a market share of 1.4% during Q1 2020. The Galaxy S20+ is also on the list with a 1.7% market share. Not bad for having 4 smartphones in the most shipped Android phones.
By the way, the Galaxy A51 (8GB) is on a promotional sale right now. Available at RM1399 coming in three different colours (Prism Crush Black, White and Blue), you can get the phone with a rebate of RM100 at selected participating Samsung stores. The promotion will end on 30 June 2020.
Stay tuned for more trending gadget news at TechNave.com.