These BIG features could make the Huawei Y9s the perfect Christmas present for 2019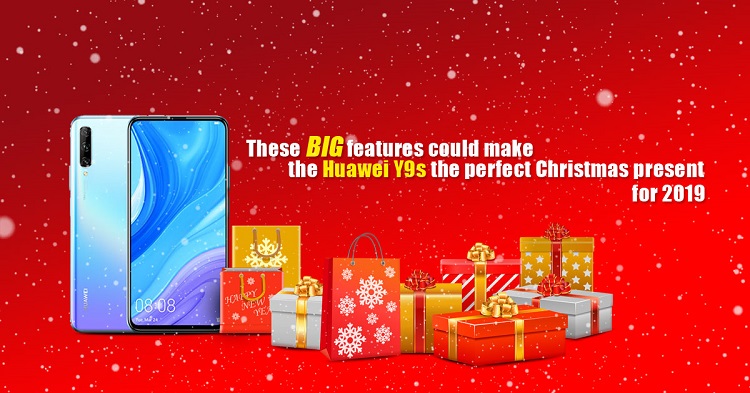 Christmas is just around the corner and you are looking for gifts. Maybe you want to get a new smartphone but have a tight budget and if that's the case, why not consider the Huawei Y9s? Whether it's for yourself or a loved one, the Huawei Y9s has a lot going for it - BIG ones.
The Huawei Y9s was launched just recently in Malaysia and it has a few compelling reasons why it could be the perfect Christmas present this year. Let's go over what those reasons are below.
A big, immersive screen that stretches end-to-end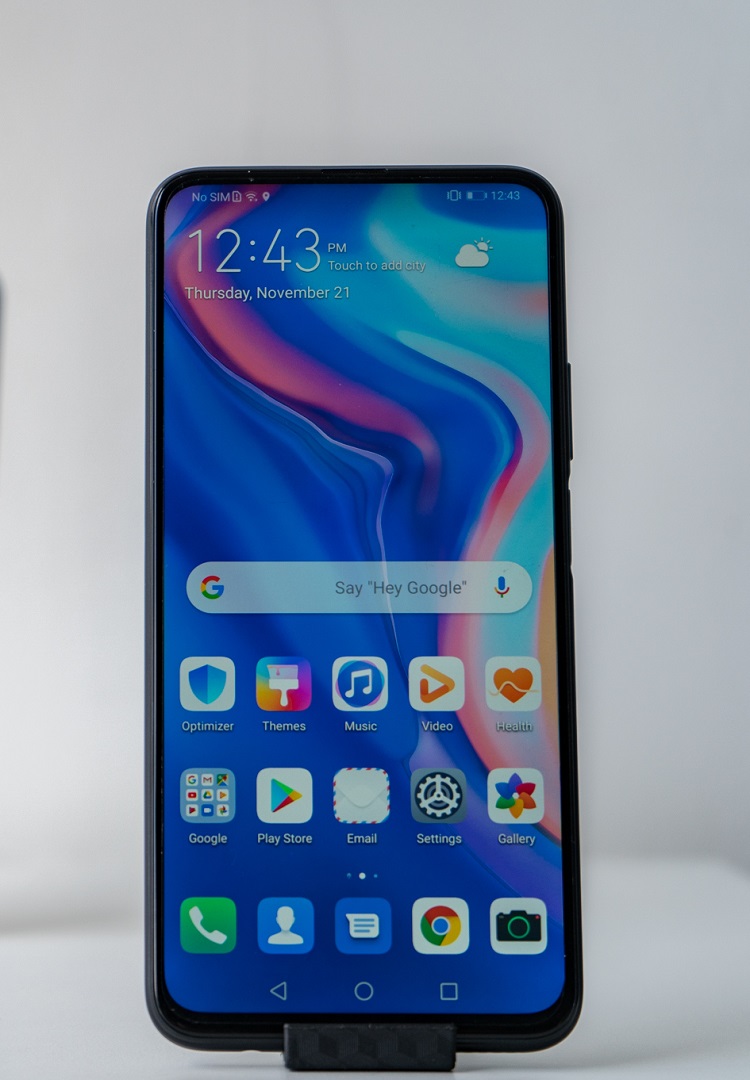 The first thing you'll notice about the Y9s is the screen. It's a 6.59-inch IPS screen with a 1080 x 2340 resolution and nearly non-existent bezels. This means it has a great screen-to-body ratio, essentially stretching almost end-to-end at the front to give you a more immersive experience when watching those Christmas videos or playing games together. All the better to enjoy special Christmas programs or if you have to, your relative's vacation photos or videos.
Incredible resolution and undeniable quality for photos
Next up are the phone's front and back cameras, which are both amazing. The 48MP main camera at the back is accompanied by an 8MP ultra-wide-angle lens, enabling you to shoot truly impressive shots along with great group shots of the Christmas dinner. And if you're more into taking portrait shots, the 16MP pop-up front camera is more than capable of giving you very detailed selfies or even a wefie with friends and family. With the inclusion of the AI algorithm, your Christmas celebration photos will only look better. Also, the large 128GB storage capacity means you will be able to take a LOT of photos.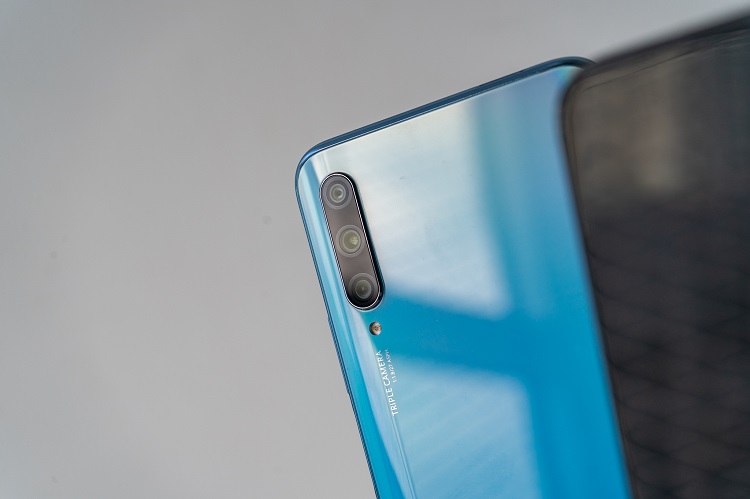 Not quite a famous bunny, but enough battery to last a day or more
Christmas means lots of partying and possibly in places where you might not get to charge your phone. Having a large 4000 mAh battery on this phone means that you don't need to carry a power bank around to stay connected and contactable (won't want parents worrying!) With that much juice in the tank, you can be assured that your phone will still be usable long after you leave the party.
Does all of that sound good? What if we told you it's also easy on your wallet - a great value proposition commanding a price tag of a mere RM999? For those who want to buy a new phone but prefer not to spend big this Christmas, the Huawei Y9s could be the ideal gift and if you need something similar but not as high-end, then there's also the Huawei Y9 Prime 2019 for RM799.
We hope this write up was useful for you to decide whether to buy this smartphone for Christmas. Interested? Then head over to the product page for more details or to make a purchase. You could also visit the closest Huawei Experience Stores in Malaysia to get a feel for the device yourself. Do let us know what you think of the phone and if you're planning to buy it on our Facebook page. For more news like this, stay tuned to TechNave.com.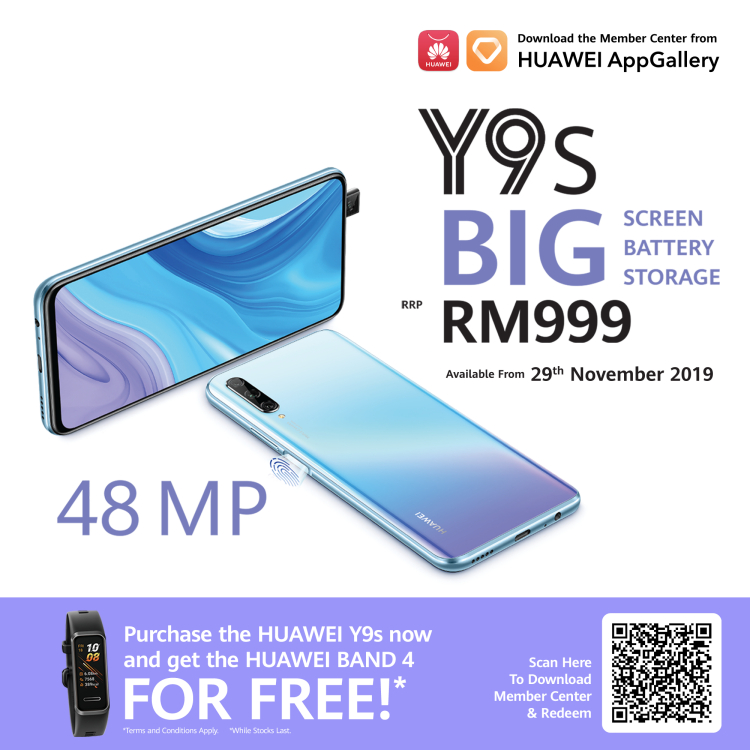 Huawei Y9s Specs & Price >