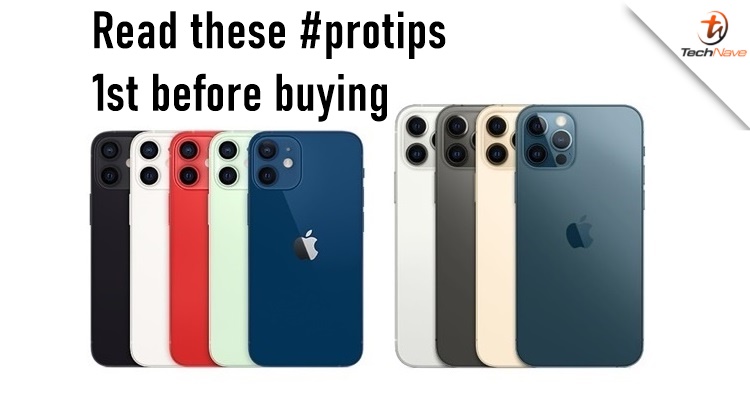 If you have skipped the iPhone 12 series pre-order last week to wait for the availability today, well now it's the time. Here's a friendly reminder than all four iPhone 12 models - the iPhone 12 mini, iPhone 12, iPhone 12 Pro and the iPhone 12 Pro Max are now in Malaysia and we happen to be one of the first few countries to have all four models.
A friendly reminder - buying the iPhone 12 series smartphone will only come with the USB C to Lightning cable with no USB C charger adapter. Apple's own USB C charger adapter is RM99 and we think that's quite expensive but no worries, we made a list of affordable and recommended third-party USB C chargers so you can take a look over here. If you're not sure about which iPhone 12 model to get, we also wrote about how to choose the right one based on your needs.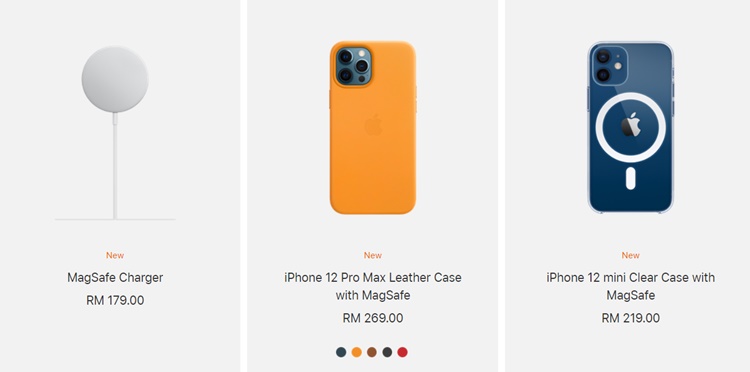 The MagSafe, Leather Wallet and new Silicone Cases with MagSafe are also now available from RM179 on Apple Malaysia's website here
Apart from the Apple Malaysia website, you can still make your iPhone 12 series purchase from our local telcos. By now, the pre-order promotion period should be over but the postpaid packages should still be more or less the same. You can check out our comparison article between Celcom, Digi, Maxis and U Mobile on what they are offering right over here. You can also get one from Shopee as they are offering up to RM400 discount vouchers and an additional RM50 off on Apple accessories.
Last but not least, all the four iPhone 12 series smartphones will start shipping from 19 November 2020 onwards. The shipping dates for the devices aren't the same though, as the iPhone 12 mini and iPhone 12 are expected to ship between 19 to 23 November, whereas the pro variants will be shipping much later from 26 November to 3 December 2020. But hey, sometimes a miracle can happen and it may arrive earlier than expected.
| iPhone 12 mini | iPhone 12 | iPhone 12 Pro | iPhone 12 Pro Max |
| --- | --- | --- | --- |
| RM3399 (64GB) | RM3899 (64GB) | RM4899 (128GB) | RM5299 (128GB) |
| RM3599 (128GB) | RM4099 (128GB) | RM5399 (256GB) | RM5799 (256GB) |
| RM4099 (256GB) | RM4599 (256GB) | RM6299 (512GB) | RM6699 (512GB) |
A recap of the price tag for each variant
If your friends or family are looking to get their hands on the iPhone 12 series today onwards, you can send them this link first to give them a head's up. Stay tuned for more trending gadget news at TechNave.com.