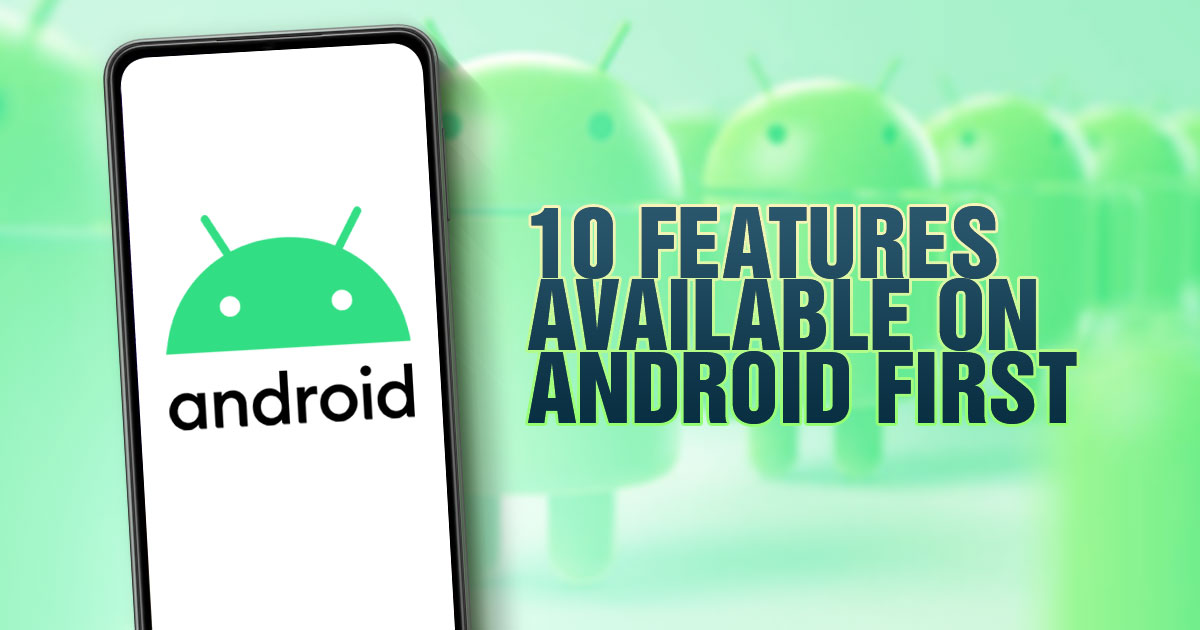 One of the factors why users choose Android smartphones over the Apple iPhone is that Android smartphone manufacturers incorporate newer and better features much earlier than Apple. At times, Apple will introduce a new feature on their iPhones several years after it is already available on Android devices.
With that being said, here's a list of the top 10 features that were available on Android first before Apple. Also, we'll briefly talk about why Apple is slow at releasing certain features near the end of this article. With all that out of the way, let's have a closer look, shall we?
#1 Home Screen Widgets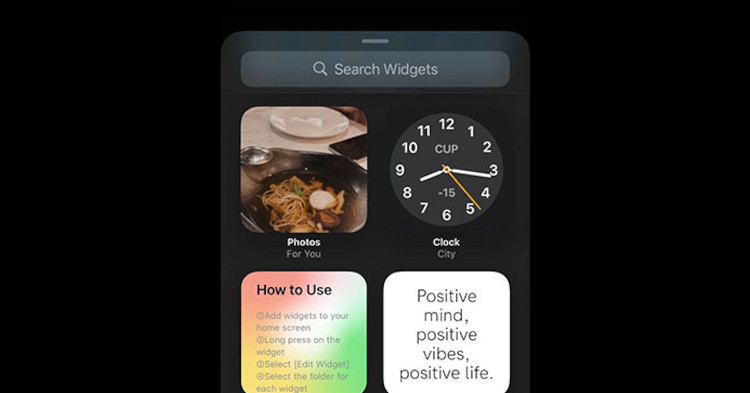 Home screen widgets for the iPhone
When Android 1.5 was introduced in 2009, one of the features that caught everyone's attention was the home screen widgets that gave users several functionalities without needing to launch an app. Typical home screen widgets used today include a clock, RSS feed, notes, and toggles for settings such as Wi-Fi, torchlight, Bluetooth and more.
Apple only introduced home screen widgets in iOS 14, letting users experience the same functions Android users have been experiencing for more than 10 years. Sure, there were notification widgets available since iOS 8.4 (2014), but it's not the same as having widgets that you could customise directly on your home screen.
#2 Support for third-party keyboards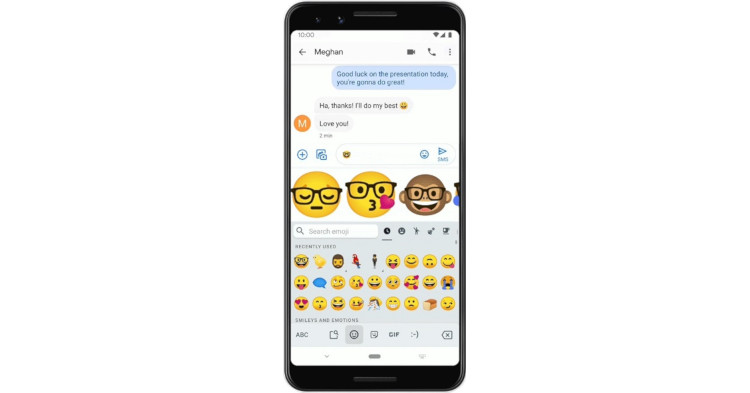 GBoard with combined emoji feature

Android 1.5 also added support for third-party keyboards, allowing users to customise their typing experience and it comes with various features that are yet to be available on keyboards that originally came with the smartphone. These features include better typing predictions (including punctuations and emoji) and swipe typing, which improves the messaging experience.
With the introduction of iOS 8, third-party keyboard developers quickly ported their keyboards over, giving iOS users the option to swap out their keyboard to something more suited to their needs. However, some of the third-party keyboard's features were not immediately available because developers must recode their keyboards for iOS or because of software restrictions.
#3 Google Lens (Live Text for Apple)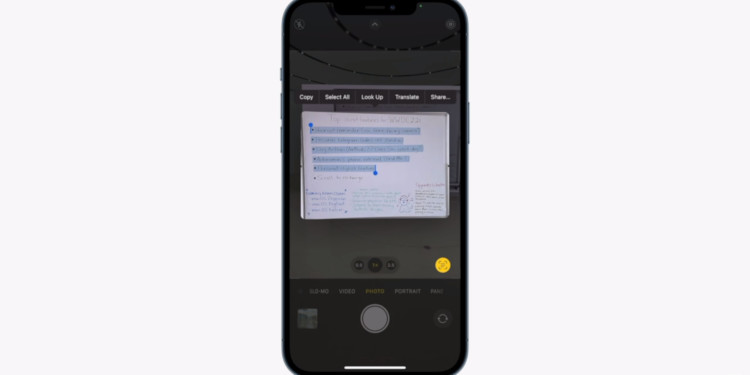 Apple Live Text was shown off during Apple's WWDC 2021
When Google Lens was revealed in 2017, it let users point their smartphone camera at an object such as a flower, and their device would then tell them what flower species it is, and provide links to articles about it. Not only that, but Google Lens also translates text that it is pointed at, which makes it quite useful, especially when travelling to a non-English speaking country.
Apple's answer to the Google Lens is the Live Text feature unveiled during the WWDC 2021 that lets iPhone users copy text from a picture and paste it as a message onto an email or messaging app. In addition to that, it can perform various functionalities that are already available on Google Lens.
#4 Fingerprint sensor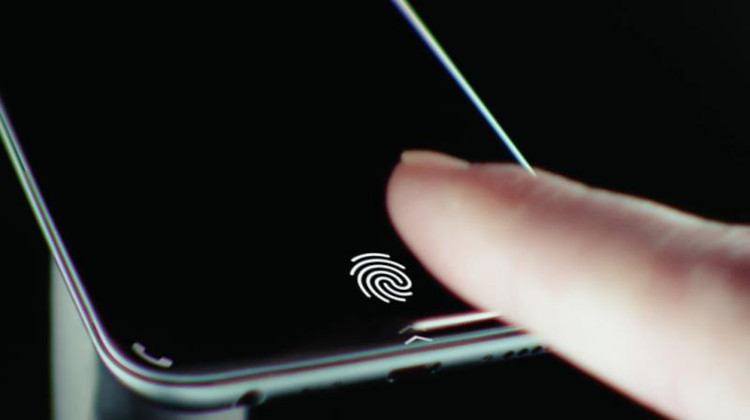 Fingerprint sensors first popped up on the Motorola ATRIX 4G in 2011, which let users quickly unlock their smartphones by touching the sensor with their finger. While it was clunky and unresponsive at times, it inspired future smartphone manufacturers to equip their phones with fingerprint sensors.
Apple's iPhones were not equipped with fingerprint sensors until 2013 when they unveiled Touch ID on the iPhone 5S. However, instead of having the fingerprint sensor at the back like most Android smartphones at that time, Apple embedded the sensor in the home button, allowing for a more natural phone-unlocking experience.
#5 Facial Recognition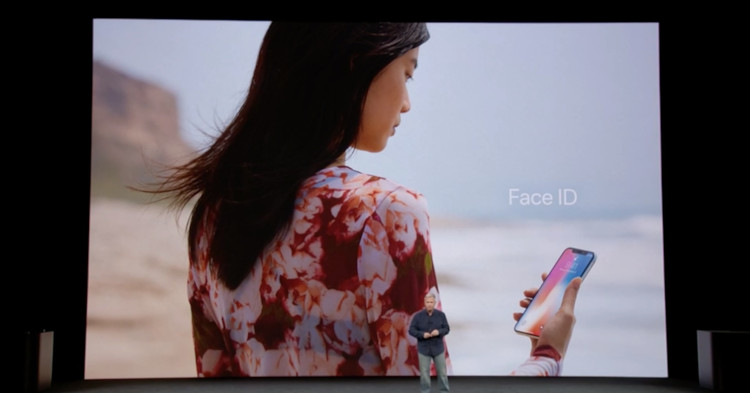 Like fingerprint sensors, Apple also took about a year before they made facial recognition available on iPhones. How it functioned when it was first introduced on the Motorola ATRIX 2 was that it would use the front-facing selfie camera to detect the user's face, which unlocked the phone.
However, the first few generations of the feature were relatively easy to fool as it only required an image of the owner's face to unlock the phone. With that in mind, Android phone manufacturers and Apple started including an infrared dot projector beside their selfie cameras to capture depth information, making it more secure.
#6 4K Video recording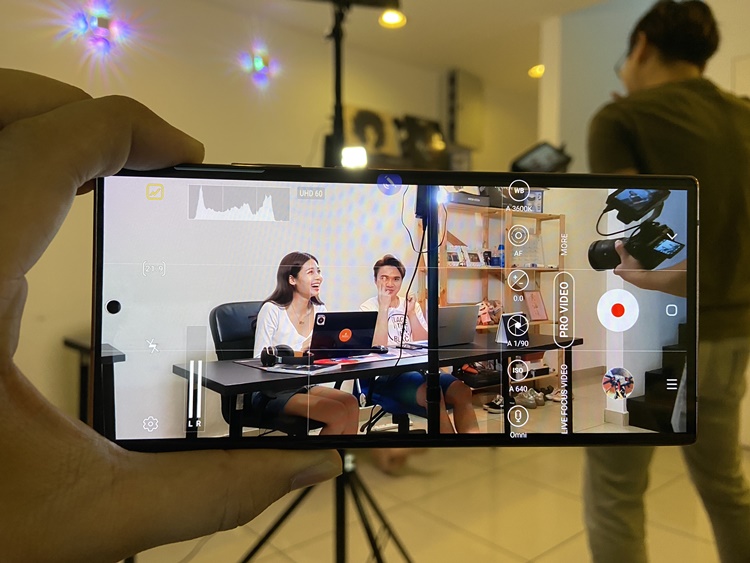 4K video recording on an Android smartphone
One of the first Android smartphones to come equipped with 4K recording was the Acer Liquid S2, released in 2013. It was only capable of recording up to 24FPS. However, most smartphones that came after that, like the Samsung Galaxy Note 3, could record 4K 30FPS or higher.
Apple only started offering 4K recording capabilities with the iPhone 6S, unveiled in 2015, about 2 years after Android. While Apple was a little late to the party, video quality was perceived to be much better than some 4K capable Android smartphones that were available at that time.
#7 Fast Charging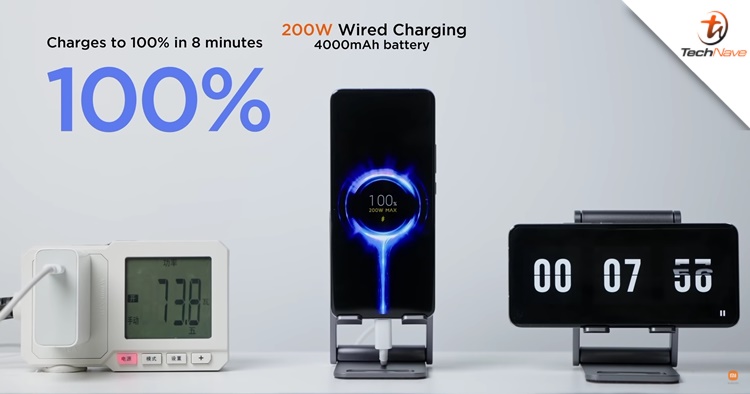 With smartphone battery capacity increasing with each passing year, it is no surprise that devices must support some form of fast charging so that you don't need to have it plugged in for several hours. That being said, Android smartphones released in 2013, such as the Samsung Galaxy 3, Xiaomi Mi2 and more came with Qualcomm Quick Charge 1.0 that has a maximum charge speed of up to 10W.
Starting with the iPhone X series released in 2017, Apple finally introduced fast-charging that's capable of speeds of up to 15W. While it is a step up from having no fast-charging support, other brands have released phones with more than 15W fast charging.
#8 Wireless charging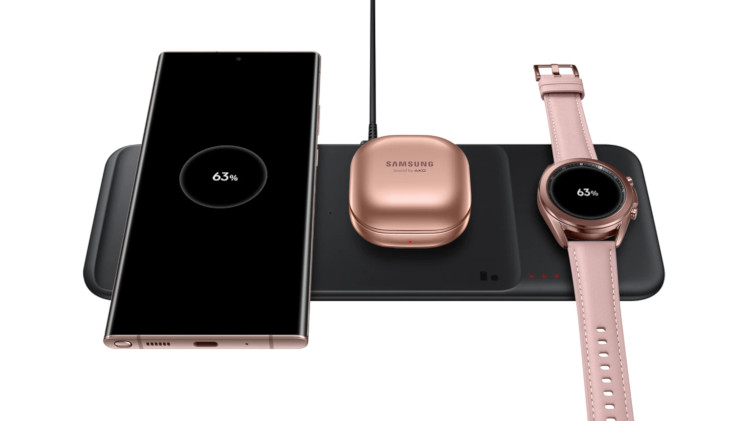 Around the same time fast charging became more widespread, wireless charging also picked up in popularity when the Nokia Lumia 920 launched in 2013 became one of the first smartphones to adopt Qi wireless charging. After that, development to improve Qi wireless charging continued, bringing about various improvements like better charging efficiency and speed.
Half a decade later, Huawei released the Huawei Mate 20 Pro that featured reverse wireless charging that lets the phone act as a wireless charger to charge other smartphones. Apple only started introducing wireless charging with their iPhone X and iPhone 8 series in 2017, while reverse wireless charging support only came with the iPhone 12 series in 2020.
#9 Water and dust resistance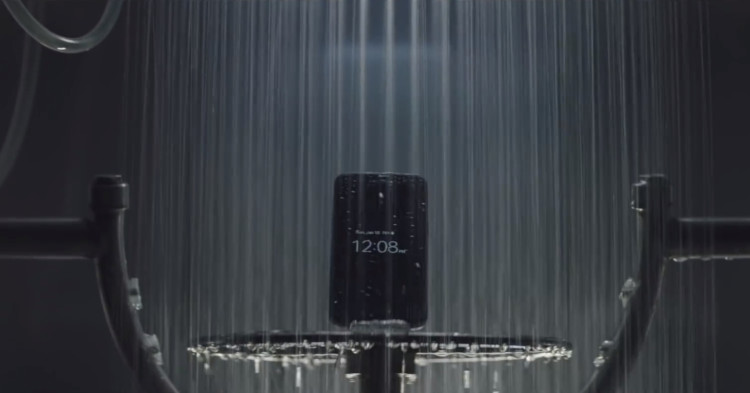 Samsung phone undergoing a water and dust resistance test
Water and dust resistance in smartphones is arguably one of the most important features a person would have to consider when purchasing a new smartphone. This is because one of the leading causes of smartphone damage is due to water damage, and the addition of water and dust resistance can help improve the longevity of the product.
Because of that, Motorola released the Motorola Defy, which came with an IP67 rating, allowing it to withstand dust and being submerged up to 1 meter in water for 30 minutes. Apple, on the other hand, only offered water and dust resistant phones such as the iPhone 7 from 2016 onwards.
#10 Multi-rear camera setup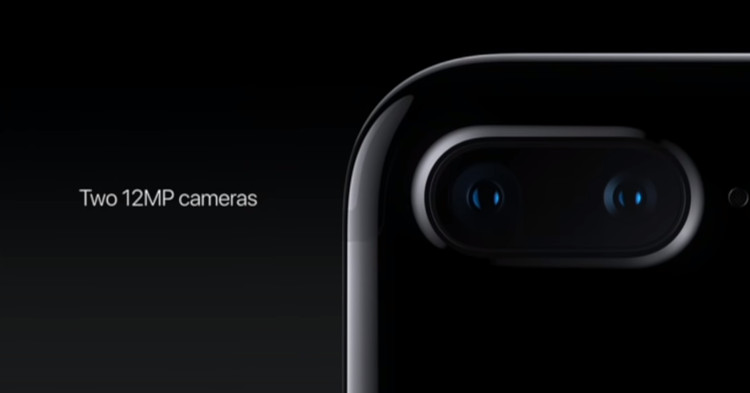 Another feature that took a while for Apple to implement was a multi rear camera system on their smartphones. The iPhone 7 Plus (released in 2016) was the first device in the iPhone lineup to come equipped with a dual-camera setup on the rear that consisted of a 12MP wide-angle camera and a 12MP telephoto camera.
Android already had smartphones equipped with dual-camera setups, such as the LG G5 and the HTC One M8 since 2011. Not only that, but some Android phones back then also featured optical zoom first before Apple, largely thanks to the additional optical camera lens at the back.
Why does Apple ship some features much later?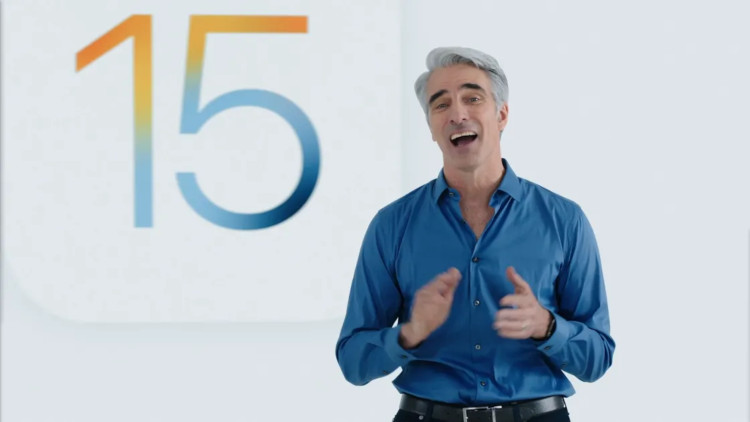 Apple unveiled several new features during the WWDC 2021!
While Apple typically ships new features much later, they are generally more polished than their Android counterparts. Not only that, but whenever Apple develops a new feature, it must be able to interact with existing products in the Apple ecosystem seamlessly.
For example, Apple recently introduced a new Focus Mode feature that prioritises notifications specified by the user. When the feature is enabled, it will also update other Apple devices you own without the need to change them individually.
Additionally, it'll also update the status of your iMessage to notify senders that your notifications have been silenced. Furthermore, Apple developed features are usually a lot more stable as they have been in development for much longer to iron out any bugs and not repeat any mistakes from poorly implemented Android features.
Conclusion - Apple prefers to polish their features longer
With all that said, it's best to get an Android smartphone if you want to experience all the latest features available. However, if you're more invested in Apple's ecosystem, it might be better to wait until Apple officially implements a new feature as they're usually much more polished and tightly integrated with Apple's ecosystem.
Is there a feature you're still waiting for Apple to implement? Is there anything we missed? Let us know on our Facebook page and for more updates like this, stay tuned to TechNave.com.