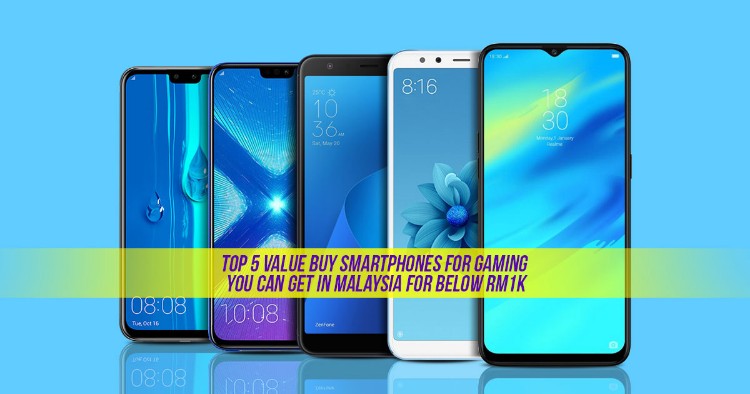 Mobile gaming and value buy are two terms that don't often mix, but thanks to more and more brands coming to Malaysia, there's now a whole bunch of value buy smartphones for gaming that you can get for below RM1K or RM1000. Rather than have you sift through all of them, here's our Top 5 Value buy smartphones for gaming you can get in Malaysia for below RM1K.
Now, do bear in mind that we're looking for a smartphone suitable for gaming but isn't specifically a gaming device, so this means that our list of devices below have to have midrange or better chipsets and plenty of RAM. Better chipsets usually mean better graphics processors, which results in nicer looking games and our criteria for these value buy gaming smartphones is based on that. So while nice cameras are a bonus, the smartphones we're highlighting should have gaming related features such as big batteries or a big screen or plenty of memory. So, in no particular order, here's our list.
Xiaomi Mi A2 (RM899) - The 2nd Gen Stock Android

One of the few smartphones in Malaysia to utilize stock Android, the Xiaomi Mi A2 features an upper midrange Qualcomm Snapdragon 660 chipset with 4GB of RAM and 64GB of storage for RM899. Long known for its value buy features, Xiaomi have included a 5.99-inch fullview FHD+ display (2160 x 1080 pixel resolution) but there's still bezels on this one for a 77.4% screen to body ratio.
The result is a rather tall smartphone but the stock Android also means there's less bloatware in the way, so your Mi A2 can game with no hidden apps getting in the way. The 3000 mAh battery is just standard though, so you may have some issues for those marathon binge gaming sessions. The 12MP + 20MP dual rear cameras and 20MP front camera are a nice touch but don't really add much for the gaming experience.
Realme 2 Pro (RM999) - The value buy all-rounder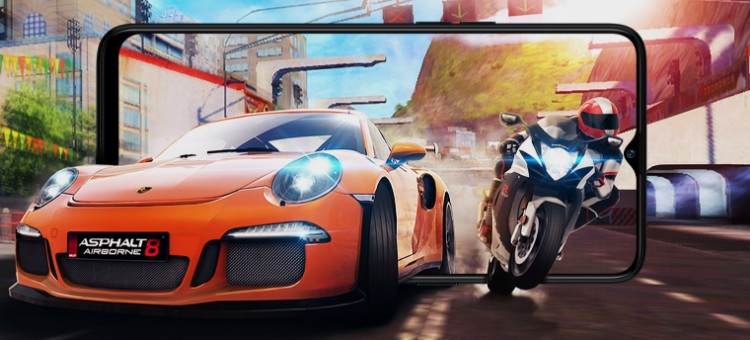 One of the newest kids on the block here in Malaysia, the Realme 2 Pro is the only one in our list to offer a 6.3-inch fullview "Dew Drop" notched display and up to 8GB of RAM. Coupled with the upper midrange Qualcomm Snapdragon 660 chipset and a fairly large 3500 mAh battery, the Realme 2 Pro is more compact with an 84% screen to body ratio. These features make the Realme 2 Pro the gaming all-rounder in our list.
The shimmering diamond back design on the Realme 2 Pro is certainly eye catching in either black or red, but the overall "Dew Drop" screen design means that this smartphone is more compact while the notch should not interfere too much with your gaming sessions. That being said, the Realme 2 Pro 8GB RAM + 64GB storage version is usually priced at RM1099 but because it is going to be available for RM999 on Shopee for their 11.11 sale (on 11 November 2018) it qualified for this list. Not only that, but the 6GB RAM + 64GB storage version which is normally RM949 is also going for RM899.
Honor 8X (RM949) - The Bigger Performer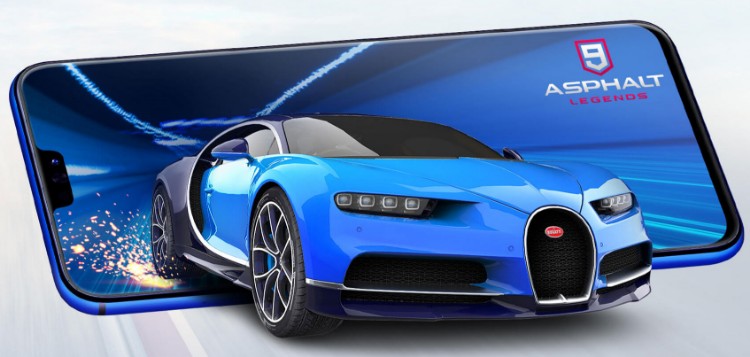 Coming in for RM949, the Honor 8X sports a large 6.5-inch fullview FHD+ display and an upper midrange Hisilicon Kirin 710 chipset with 4GB of RAM and 128GB of storage. The notch is quite wider but the compact body means that while it has the largest display in our list, it is also one of the more compact devices as well with an 84.4% screen to body ratio. It is also one of the more eye catching devices in our list with its glossy back.
While we do note that it is one of the few phones here with AI camera features for both the 20MP + 2MP dual rear cameras and 16MP front camera, this isn't going to contribute much to your gaming experience. The 3750 mAh battery means you can certainly game for longer with the Honor 8X but it isn't the biggest battery device in our list by far.
Huawei Y9 2019 (RM899) - The Alternative Big Performer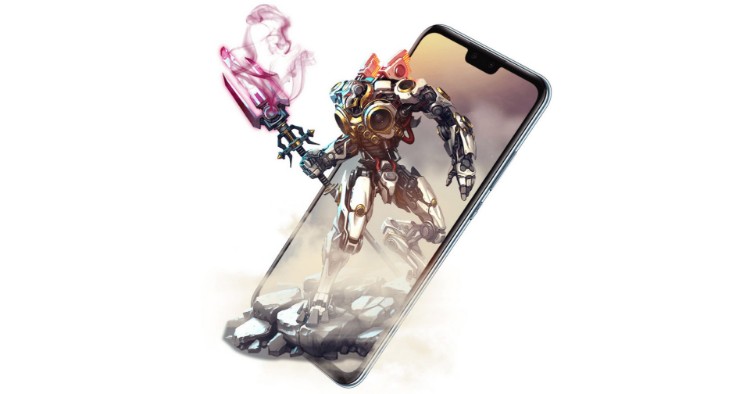 Another fairly new kid on the block in the Malaysian market, the Huawei Y9 2019 is almost a mirror copy of the Honor 8X except that it has less storage (64GB) and slightly lower resolution cameras. It still features a Kirin 710 upper midrange chipset, 4GB of RAM and a large 6.5-inch FHD+ display but the back is probably not as head turning as its cousin.
It also has a larger 4000 mAh battery so this could potentially be the better big display device for long gaming sessions. Coming in at RM899, it also has a discount for this 11.11 online singles day.
ASUS ZenFone Max Pro M1 6GB RAM (RM899) - The long-lasting Marathoner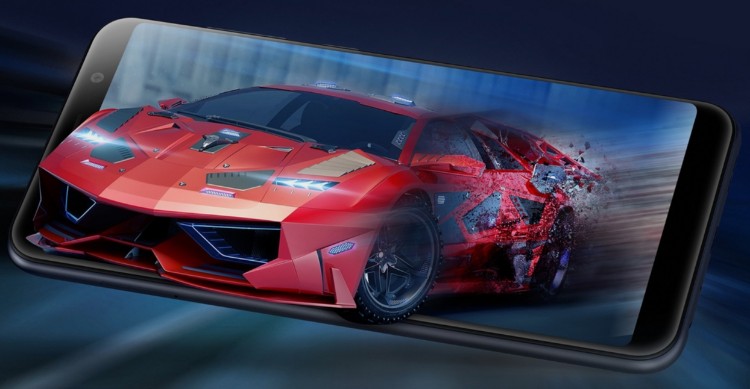 The only device in our list to have a slightly lower but still midrange Qualcomm Snapdragon 636 chipset, the 6GB RAM ASUS ZenFone Max Pro M1 also has improved cameras over the 4GB RAM version and a massive 5000 mAh battery. Granted, the metal body is somewhat generic but the 5.99-inch display with no notch is suitably FHD+ and fullview.
While not nearly as powerful as the other devices in this list, the ZenFone Max Pro M1 is more than capable of handling PUBG Mobile, albeit on medium settings and a bit of lag. The more energy efficient Snapdragon 636 chipset and 5000 mAh battery means this is the longest lasting smartphone for gaming in our list, ideal for those long marathon gaming binges, especially if you don't care too much about the performance.
Conclusion - A value gaming smartphone for everyone
Overall, the Realme 2 Pro is probably the best choice for your value buy gaming due to its all-rounder features and tech specs. Priced well below RM1K for just one day for the 8GB RAM version, we hope that Realme Malaysia decide to make this permanent, but you should probably take this chance and keep watch on their official Shopee and Lazada stores. In any case, if you can't make it tonight, the RM949 priced 6GB RAM version will still be available to get at any time.
If you're more concerned with a bigger display, then the honor 8X and Huawei Y9 2019 are good for gaming alternatives while the Mi A2 is the one to get if you can't stand anything else but Stock Android. The ASUS Zenfone Max Pro M1 on the other hand is probably the best option for a marathoner gamer on a budget.
Check out how well the Realme 2 Pro handles games like Asphalt 9
So, what did you think of our Top 5 Value buy smartphones for gaming you can get in Malaysia for below RM1K? Did we miss any? If you have suggestions, feel free to update us on our Facebook page and stay tuned for more tech news and articles like this at TechNave.com