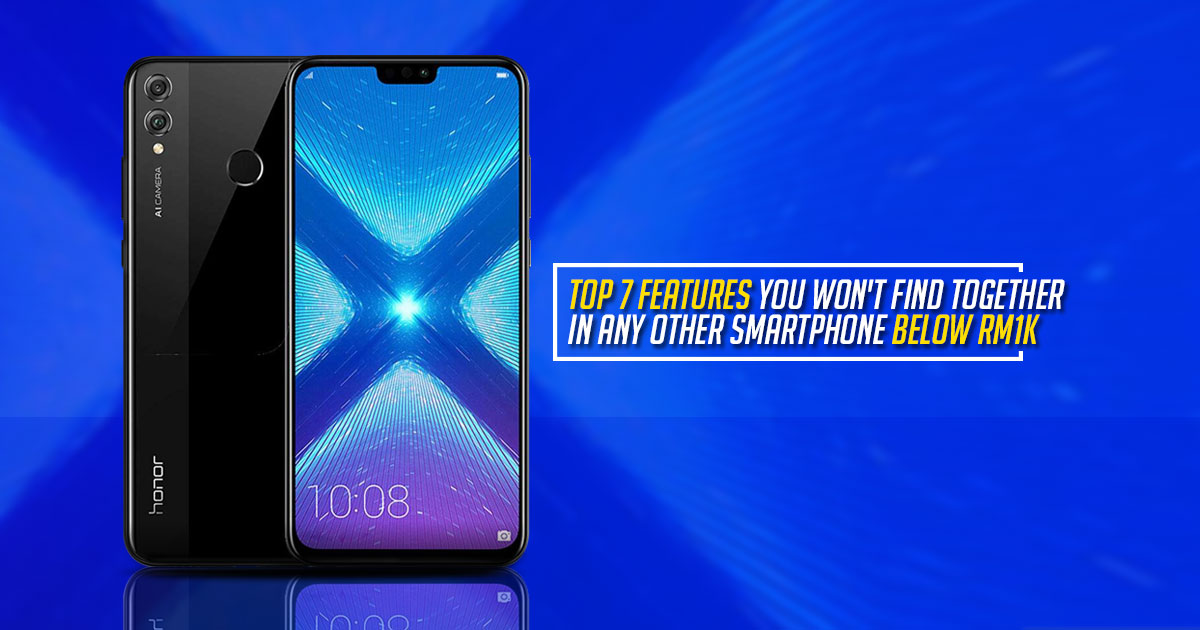 Hey TechNavers, we know how much of a fan you are of budget phones, but unfortunately, most budget phones aren't able to provide the all the best specs or nice features you want in a single device. But that's all changed now, as we've been playing around with the honor 8X for a while now and for just RM949, it's packing quite a few cool stuff. Here are the top 7 features that you won't find together in any other smartphone below RM1K.
#1 That 6.5-inch display
So I guess we can start off with the humongous 6.5-inch FullView display. honor has somehow managed to achieve a 91% screen-to-body-ratio and nearly occupied the entire display except for the top notch. I mean sure, most smartphone manufacturers can easily make a massive screen panel these days, but honor also integrated 1080 x 2340 resolution in it with an eye comfort mode that is certified by TÜV Rheinland. I guess you can say that honor "honors-ly" cares for your eyes and the stuff that it views (#badumtss).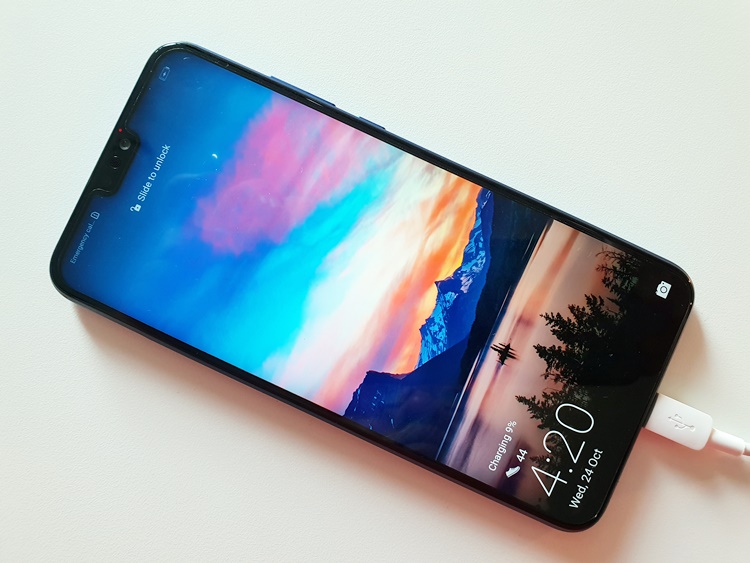 Here's the overview of the 6.5-inch display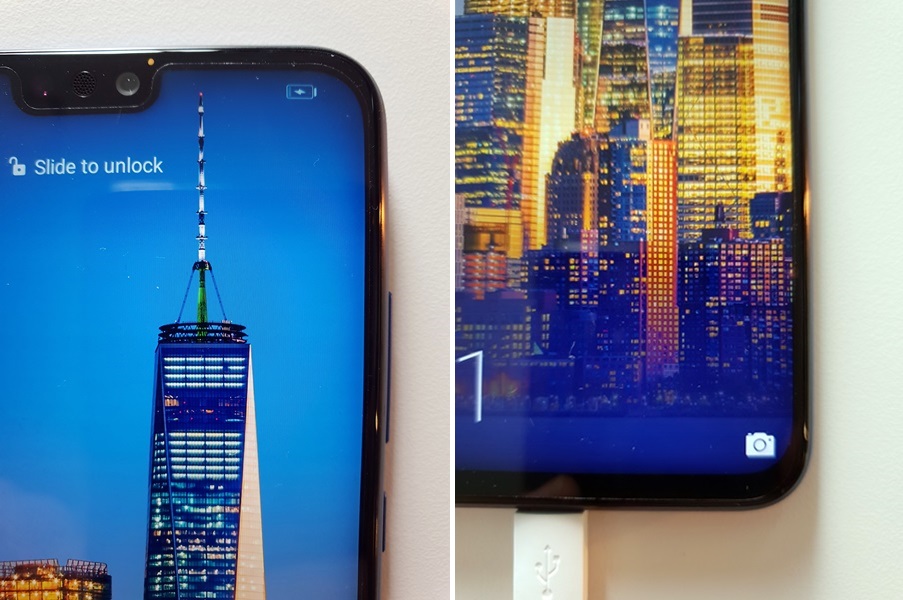 A closer look at the bezels from the top to bottom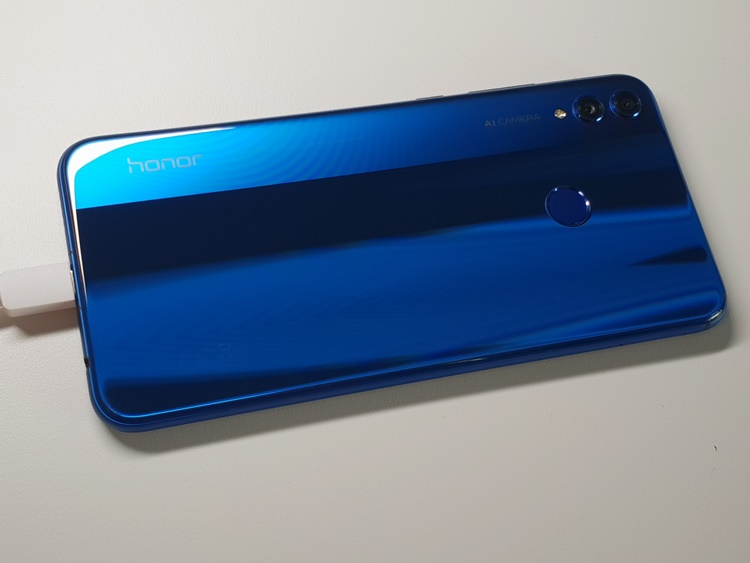 Also here's a bonus on the back design, mhmm nice
#2 AI Camera on the back... AND FRONT
In the camera corner, the honor 8X packs a dual rear 20MP + 2MP camera, whereas a 16MP camera sits at the front. You might probably be rolling your eyes too knowing that it has AI camera functions on board, like almost every new smartphone nowadays and that's nothing new... until you find out that the front-facing camera also has it!
This is actually the first for a smartphone brand to do so but unlike the rear camera setup (up to 22 types of AI scene recognition), the front camera offers up to 8 types of scene recognition and it's accompanied by semantic image segmentation which the honor 10 has as well (you can read how it works here) and the image can be readjusted with AI Beauty. With these tools, it's basically raising up the selfie game standard and we expect more smartphone brands to eventually follow suit, but for now, the honor 8X is one of the few smartphones to offer this.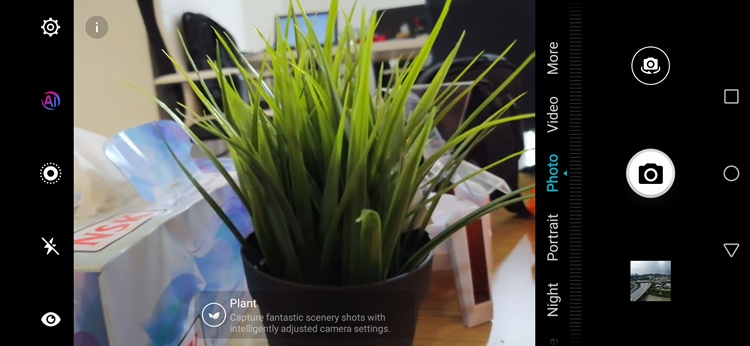 AI Camera in action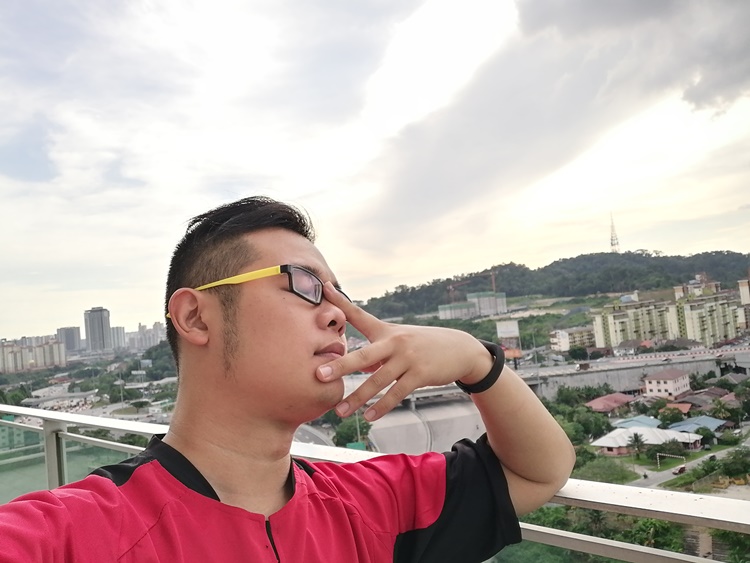 Thanks to the semantic image segmentation software, this selfie picture is not spoilt by the strong backlight entirely
#3 Super Night Shot is really good
Taking night photos is a pain in the butt because the image usually gets grainy as most (almost all!) smartphones under RM1K aren't able to take decent low light shots. What about the other few that can? Well, that's where the honor 8X comes in with the Super Night Shot.
Not only is the Super Night Shot meant for night photography, but it's able to detect if you're holding or putting the device on the tripod. This also means if you're holding it, the system will get rid of the shakiness. In other words, it supports AIS (AI Stabilization) when taking long exposure shots, resulting in brighted night shots all around!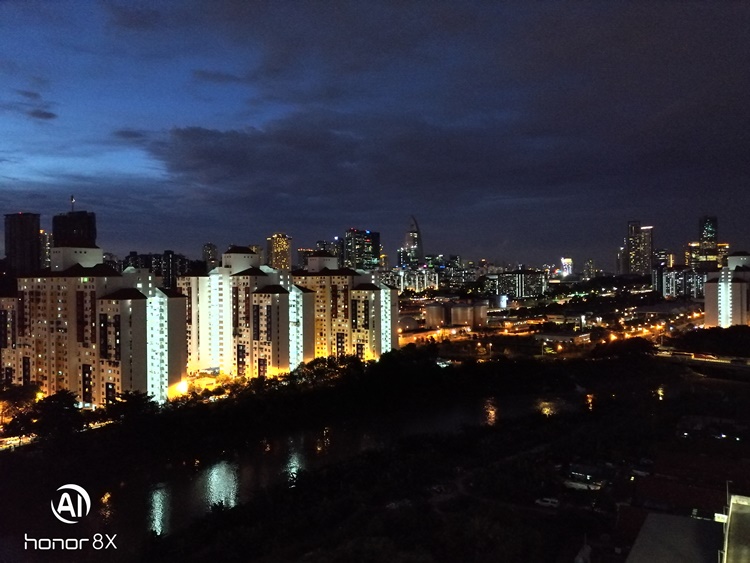 Night shot, auto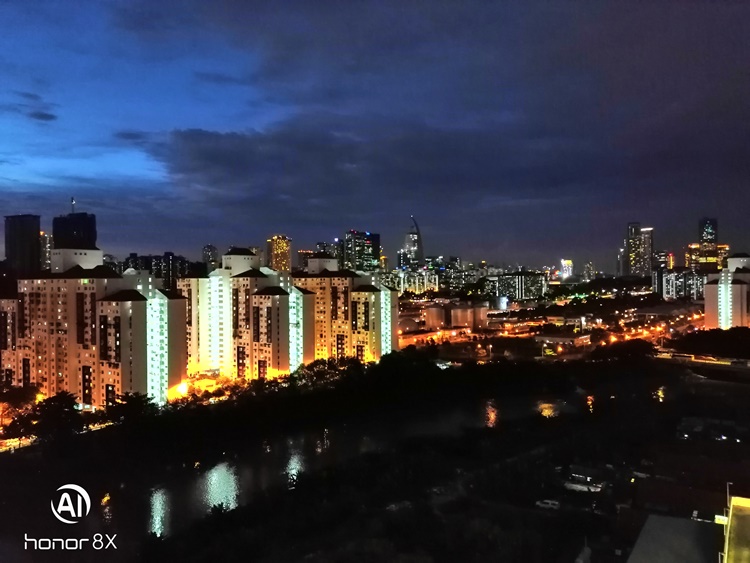 Night shot with AI camera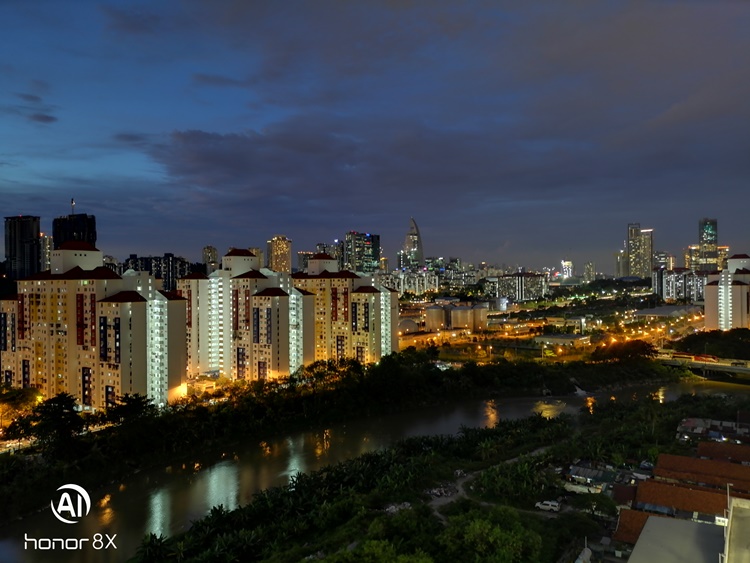 Super Night Shot, out of my expectations!
#4 It has slow-motion video recording!
In addition to the camera functions, the honor 8X also comes with a Slow-Mo feature and this is unheard of because this feature is usually seen only on flagship models. Capable of recording short clips at 480fps (hey, it's something), the video can be slowed down by 16x.
You can toggle it to capture automatically or in manual mode depending on your preference and shooting style. You can check out our slow-mo video sample below.
honor 8X Slow Motion demo
#5 GPU Turbo for the win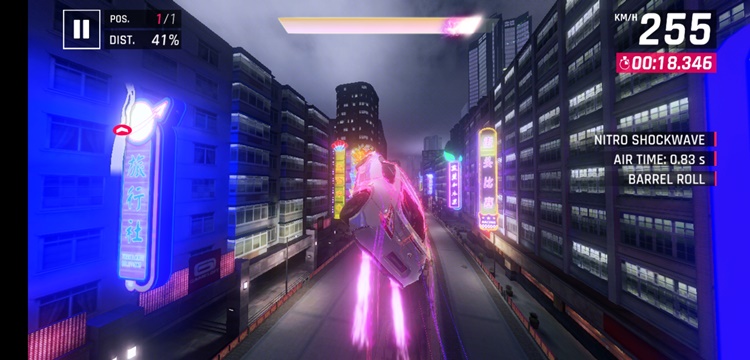 Gameplay on Asphalt 9 was satisfying
Prior to the honor 8X, the honor Play was the most affordable smartphone to get with GPU Turbo in it. To refresh your memory, GPU Turbo is relatively a new feature that is designed to make the GPU or Graphics Processing Unit more efficient by working hand in hand with the EMUI operating system. According to the company's statistics, the GPU Turbo can make the phone 60% more efficient and reduce power consumption up to 30% at the same time. We did a performance review about it with the honor Play Player edition already, so do check it out right here but in general, it does help to reduce lag significantly when playing games.
#6 Possibly more space than your laptop or at least mine
For all of you worrying about storage space, the honor 8X comes in with 128GB worth of internal storage by default. That's right, no more or less but if that's still not enough for you, it still has an expandable memory slot available which can go all the way up to 400GB! That's like half a terabyte of space and more than my laptop (#triesnottocry).
#7 A dedicated triple SIM slot tray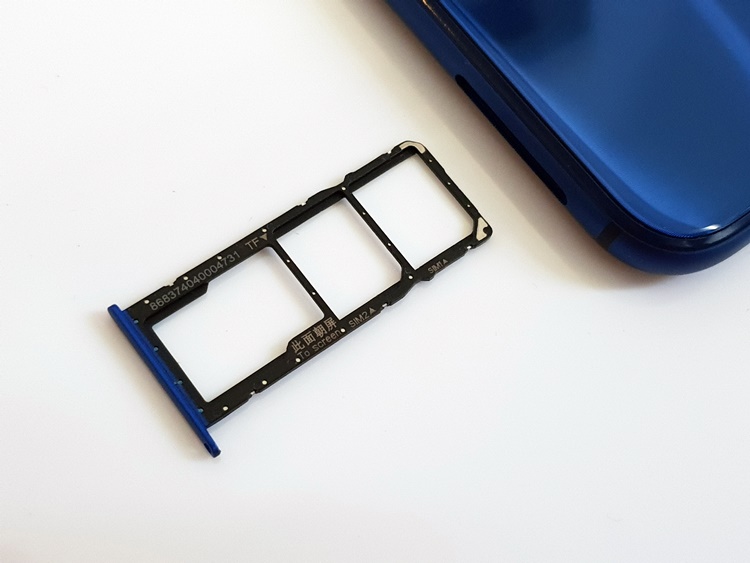 Speaking of having expandable memory, you also don't have to compromise on a SIM card for the microSD card. The honor 8X is one of the few devices that offers a true dedicated triple SIM slot tray so if you have two SIM cards and a microSD card you can use them all simultaneously. Enough said!
So those are the seven things that you won't find together in any other smartphone below RM1K except for the honor 8X. Are we missing anything else? Let us know if we have or if you're interested in trying out the honor 8X check it out at the official online channels (hihonor.com.my, Shopee) and other distributors. Stay tuned for more tech articles and our future honor 8X review at TechNave.com.