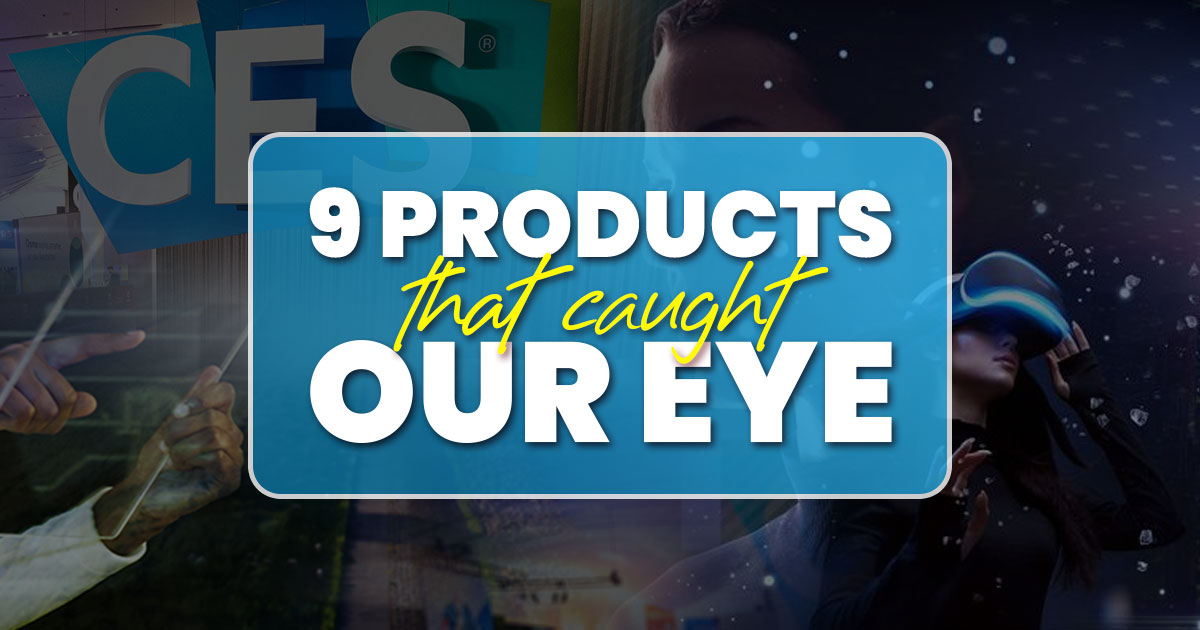 Every year, a wide range of products appear on the event floor of the Consumer Electronics Show (CES). The usual categories include displays, laptops, cars, and robots. Of course, all manner of innovative gadgets are also showcased.
Mind you, some of the stuff introduced at the event are experimental tech or weird gadgets that might not have a practical use. But there are plenty of cool gadgets as well. Today, we'd like to list the top 9 of the coolest products that caught our eye at CES 2023.
Yeelight Cube Smart Lamp
When it comes to cool things, smart lights like the new Cube Smart Lamp definitely hit the mark. As the name suggests, it's a cube-shaped lamp that comes in three versions: Spot, Matrix, and Panel. For the first one, you get an up-firing beam. The second uses light dots to form a dot matrix, while the third has a simple front-facing panel for customised colours and brightness.
What's cool about this smart lamp is that you can stack them up or line them horizontally for various effects, depending on which versions you're using. This gives you plenty of flexibility when it comes to light customisation.
Nanoleaf 4D
We are taking entertainment beyond the screen with the all new Nanoleaf 4D TV screen mirror kit! Visit us at Venetian Expo booth 50335 to experience it irl! #CES2023 #smarthome pic.twitter.com/ajywr3tfQO

— Nanoleaf (@nanoleaf) January 5, 2023
Another one that caught our eye is the Nanoleaf 4D. This is another smart lighting product designed to go with a TV. With a camera mounted above or below a TV, the Nanoleaf 4D can 'watch' the content on display and 'match' it by outputting different colours, animations, and effects.
Honestly, it doesn't serve as anything other than "cool bling". But hey, it adds to the lighting ambience of your movies. The way we see it, this smart light would work fantastically for action movies.
HTC Vive XR Elite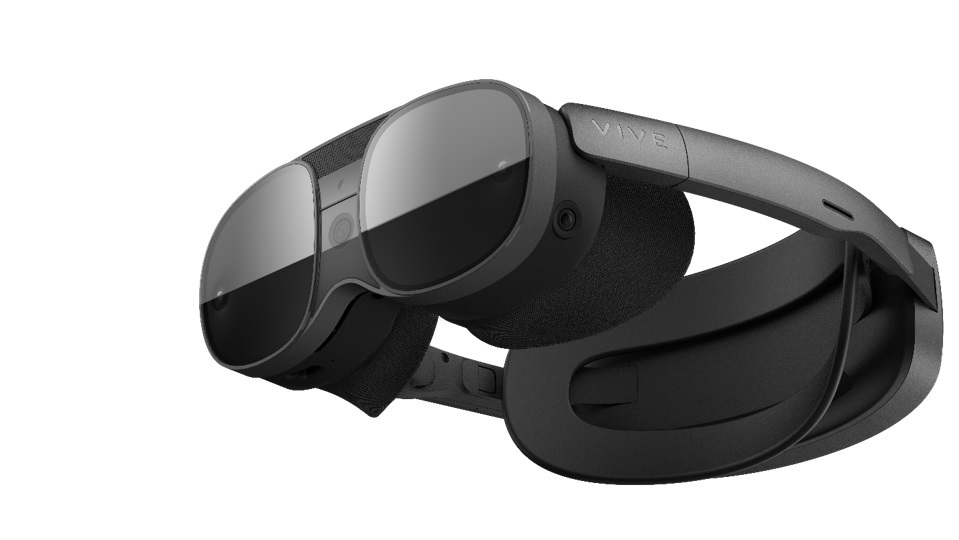 Moving on, let's check out something of a more virtual variety. We might not see smartphones from HTC anymore, but the company still makes VR headsets, and its latest is the Vive XR Elite. Unlike its heavier Vive Pro series counterparts, this model was made to be more compact and portable.
As mentioned in our previous report, HTC intends for the Vive XR Elite to be a Meta Quest Pro competitor. It features a removable battery and lenses for easier packing. Moreover, it comes with full RGB passthrough, hand tracking, and built-in speakers. Overall, it's quite the all-in-one package as far as mixed-reality headsets go.
Lenovo Yoga Book 9i
On the PC side, Lenovo is back with a new dual-screen device in the Yoga Book 9i. Rather than calling this a laptop, it looks more like an oversized tablet with two 13.3-inch OLED screens. That's because of its incredibly slim body (16mm), which has rounded sides and corners. There's also a detachable Bluetooth keyboard and Smartpen, which helps with productivity.
This laptop features a 13th Gen Intel Evo-based Core i7 CPU, so all the Intel security features would be included. Besides that, this device has three USB-C ports with Thunderbolt 4 support, a webcam privacy switch, and a speaker bar with four Bower & Wilkins speakers.
ASUS ProArt Studiobook 16 3D OLED
Another interesting one on the laptop end would be the ASUS ProArt Studiobook 16 3D OLED. It's intended for 3D creators, as it can output 3D visuals without the need for specialised glasses. This is thanks to its 3D OLED display, which supports a 3.2K resolution and a 120Hz refresh rate. In addition, the laptop comes with a stylus-compatible haptic touchpad and the ASUS Dial.
As for the internal specs, the ProArt Studiobook 16 3D OLED has an Intel Core i9-13980HX CPU and Nvidia GeForce RTX 4070 GPU. It can also be equipped with up to 64GB of DDR5 RAM and 8TB of SSD storage. Besides that, the laptop has a robust 90WHr battery, two USB Type-C ports (with Thunderbolt 4 support), a headphone jack, and more.
Naya Create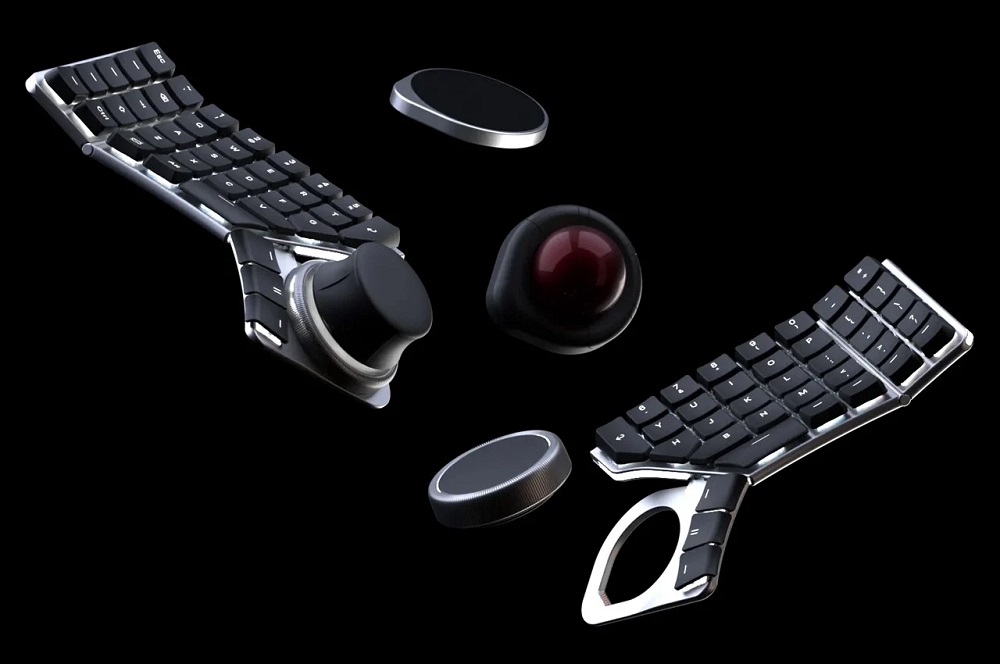 For keyboard enthusiasts, there's the new Naya Create. It features a split keyboard design targeted at creative professionals, software developers and productivity masters. The keyboard can also be tilted so your wrist won't rest flat, thus reducing the risk of carpel tunnel injury.
The Naya Create has a variety of modules to provide users with more utility in a compact package. This includes a 3D navigator, trackball, mousepad, and dial. In terms of features, you can automate repetitive tasks, create custom keyboard shortcuts, and more. It's hard to picture how it works, so check out their website for details.
Razer Kiyo Pro Ultra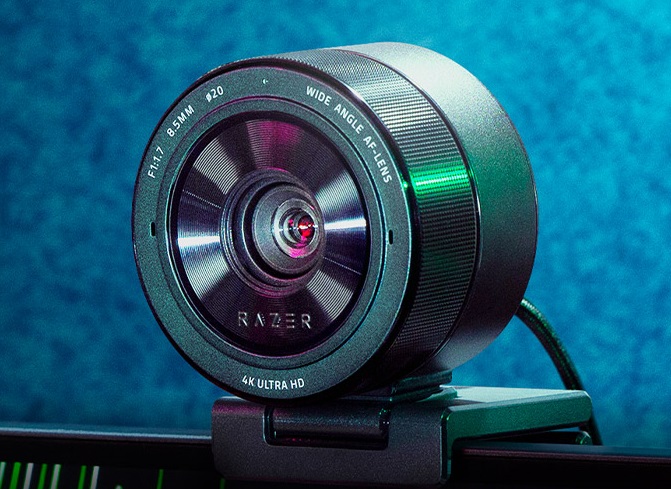 Razer also had a presence at CES this year (which we mentioned here), and its latest products include the Kiyo Pro Ultra webcam. It has an identical design to the older Kiyo Pro but does feature some slight improvements. Specifically, a built-in shutter to cover the lens when you're not streaming.
The major upgrade is the lens, an ultra-large 1/1.2-inch Sony Starvis 2 sensor that boasts 3.9x more light capture. This results in more detail and colour for your streams, which can also be recorded in 4K at 24FPS. It could be the ideal webcam for those who want to go the extra mile when live streaming.
Acer eKinekt BD 3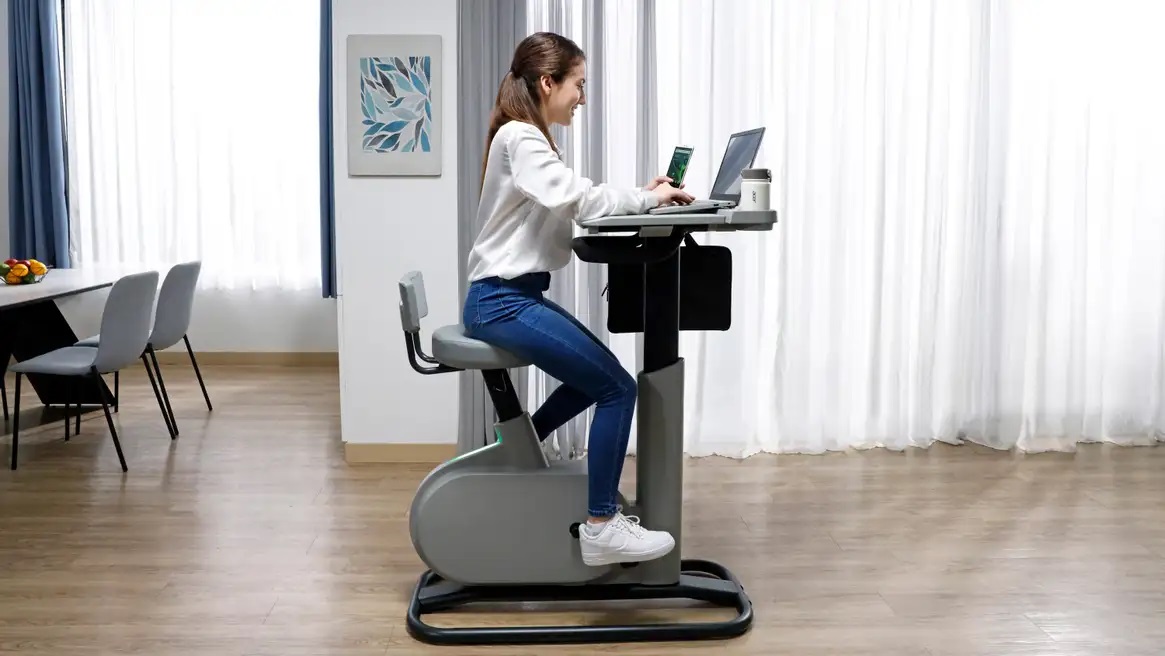 For those still working at home, having good posture and exercise is important to stay healthy. This is what the Acer eKinekt BD 3 can help with, as it's an exercise bike with a compact desk attached to it. That's right, this exercise bike has a work desk instead of handlebars and a menu interface. It not only lets you exercise while you work but can also charge your laptop or phone with the built-in electric generator.
BMW i Vision Dee
Are you more into cars? In that case, you have to check out the BMW i Vision Dee. This is BMW's latest concept electric car, a sedan that comes with some eye-popping features. Specifically, the i Vision Dee is the world's first colour-changing car. According to BMW, the car has a set of 32 colours that it can cycle through. Best of all, it can mix and match these colours, as the car has 240 different panels/sections.
There you go, 9 products at CES 2023 that caught our eye! Of course, there could have been other cool stuff that was featured at the annual tech show. Was there one you personally liked? Let us know in the comments, and please check back often at TechNave.com for more articles like this.