Trade in and get a RM200 rebate from Samsung Galaxy J7 Prime or Galaxy J5 Prime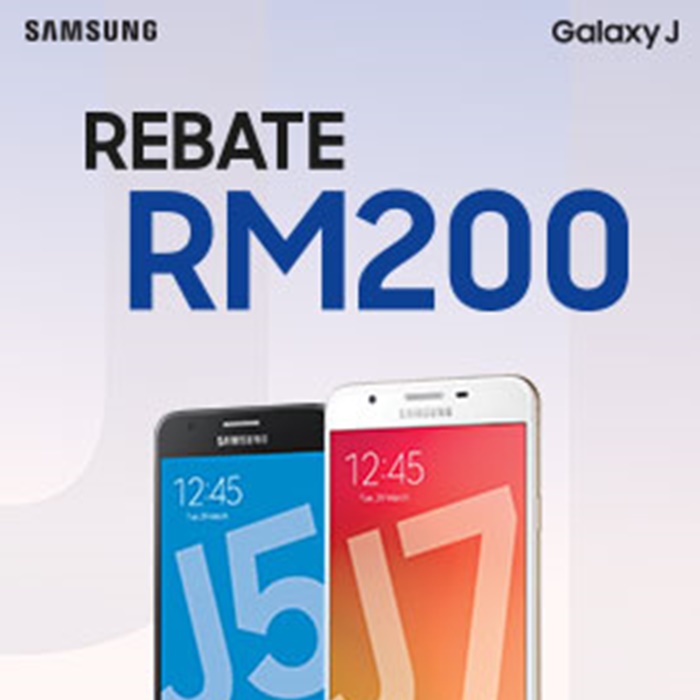 So it's official, the previous leak from Mr Anonymous regarding the rebate and trade in of the Samsung Galaxy J7 Prime and Galaxy J5 Prime is now official. From tomorrow on until 21 May 2017, Samsung Malaysia Electronics is allowing every Malaysian to trade in their old devices and a rebate entitlement for the J7 Prime and J5 Prime!
As previously mentioned, the rebate figure is RM200 for both devices so the J7 Prime can be purchased at an attractive offer of RM999, while the J5 Prime can be bought at RM699. This includes with the trade in of every used or old smartphone brought in to any participating outlets and Samsung Experience Stores. It should be noted that the phone must in be good working condition (no screen cracked), but subtle scratches is fine.
In case you're wondering if you should get the J7 Prime and J5 Prime, we did a review on the J7 Prime last November so you can check that out. No J5 Prime review, though. Sorry lol.
For more information, please visit www.samsung.com/my/offer and stay tuned for more Samsung news at TechNave.com.